Luxury Second Floor Two Bedroom Apartments (Under Construction) For Sale in Zakaki, Limassol, Cyprus
NEW HOME - NEW BEGINNING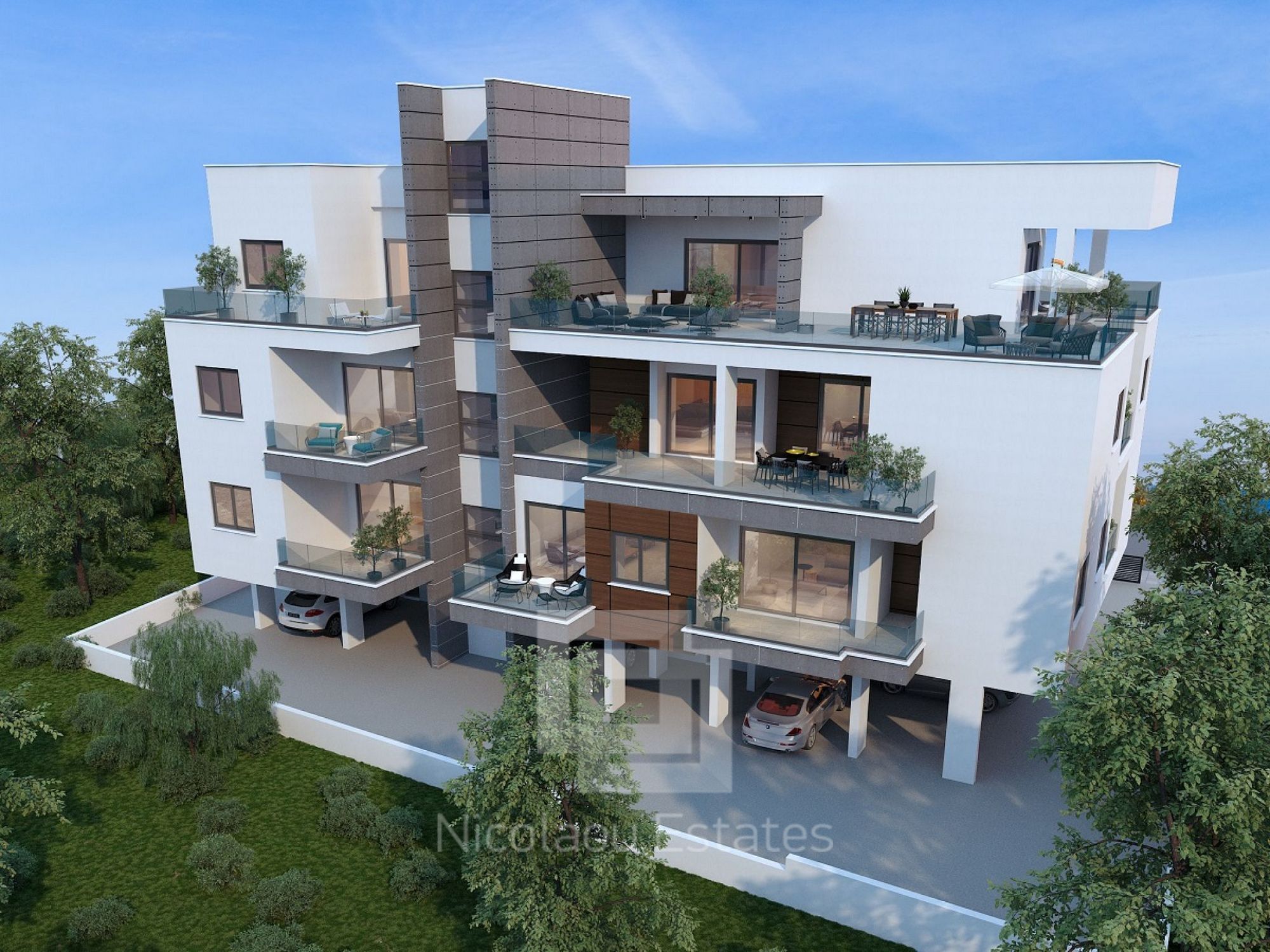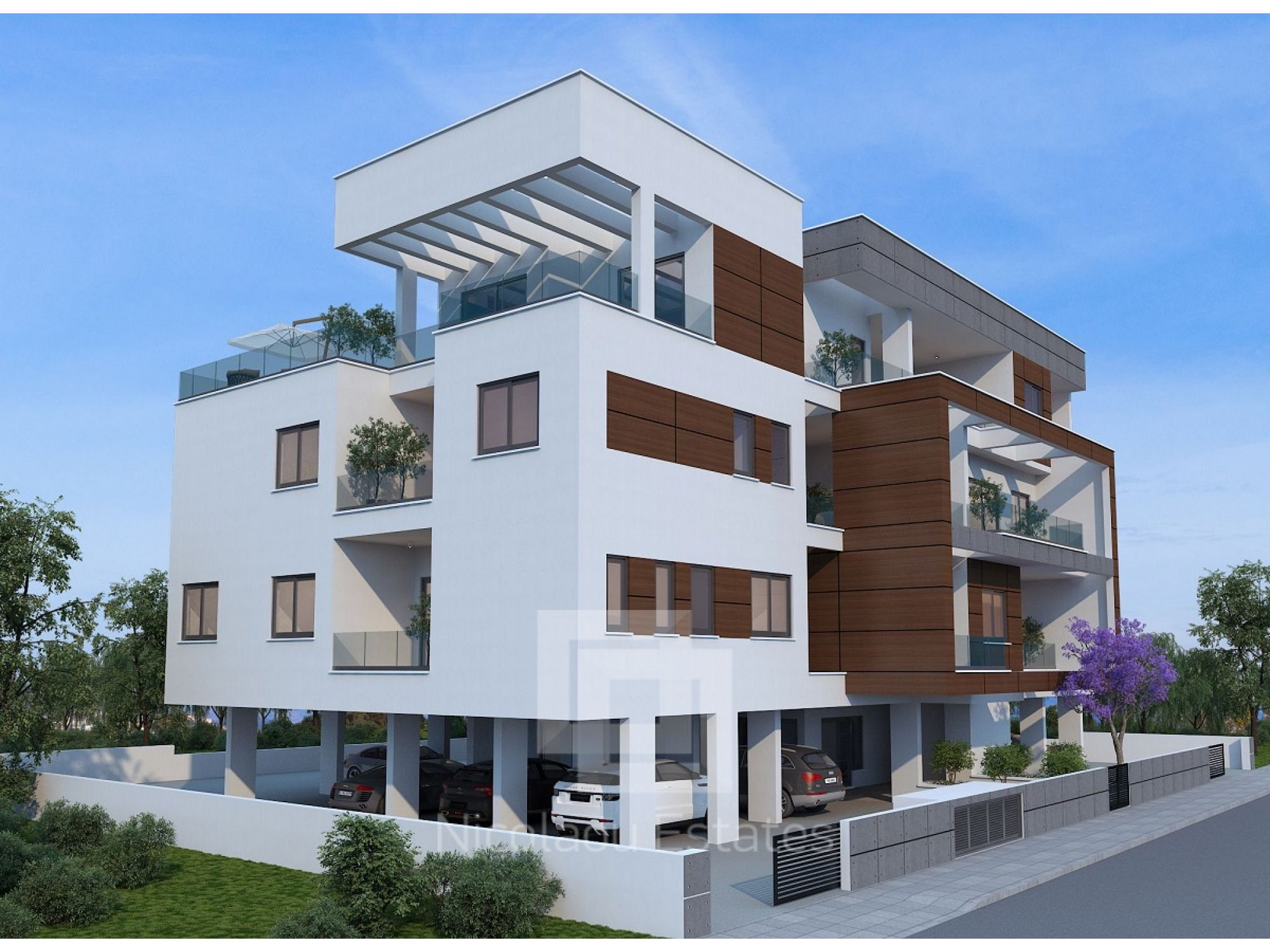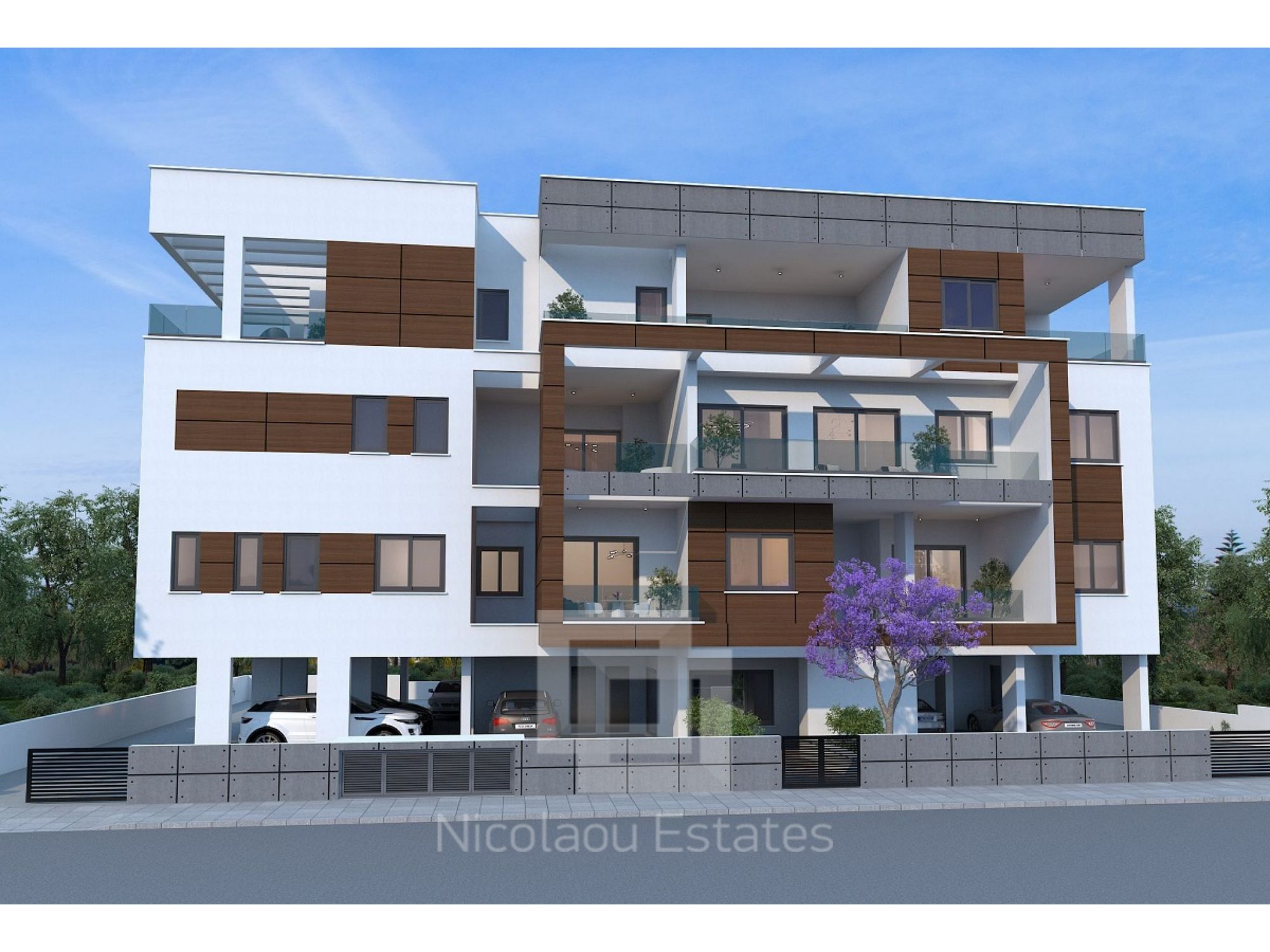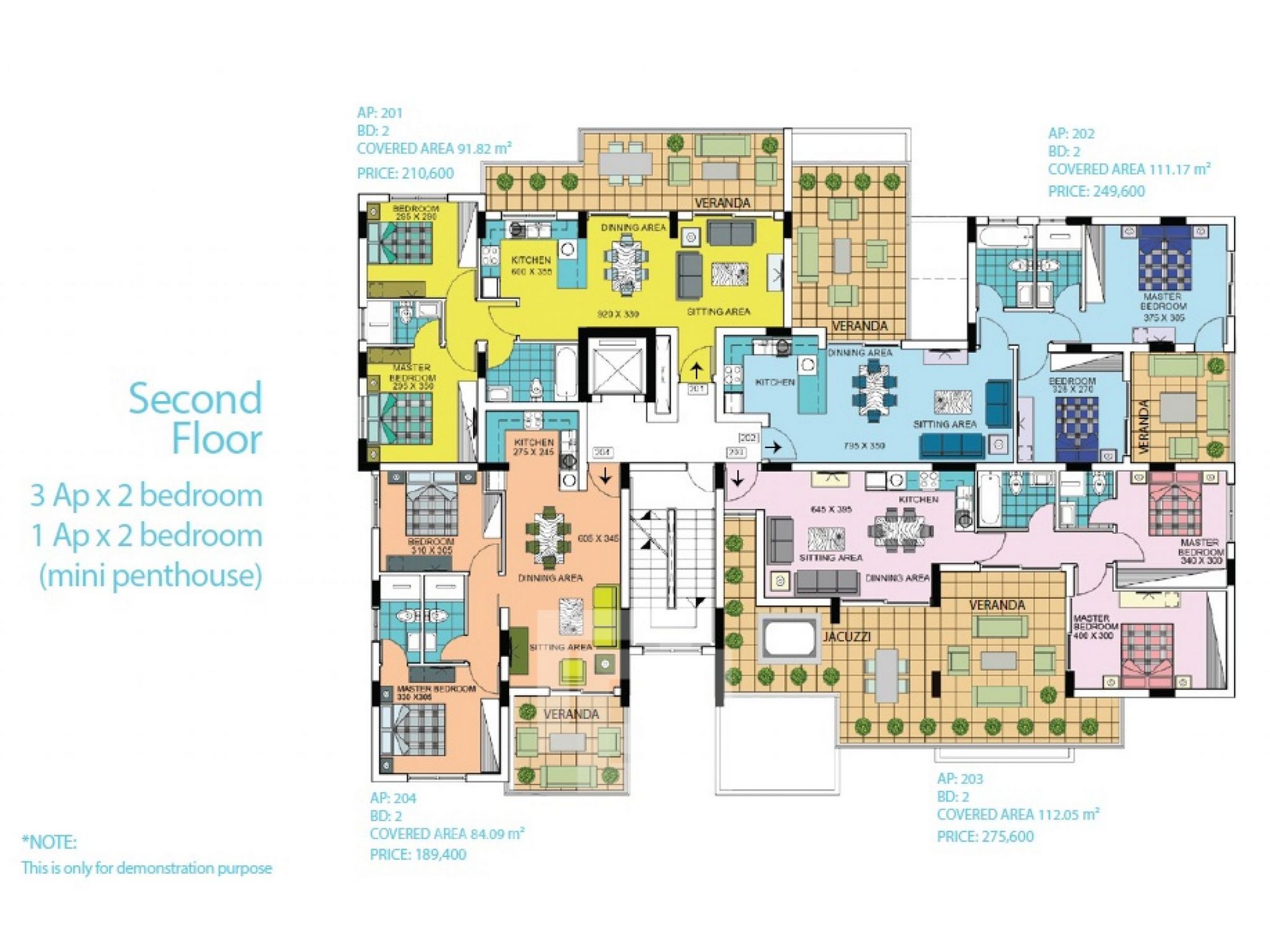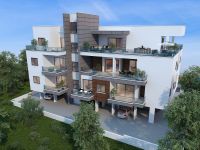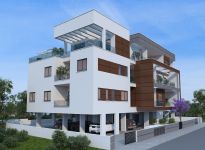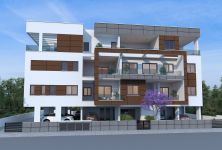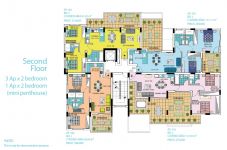 DESCRIPTION
This brand new  building of 12 luxury apartments is under construction and will be completed in 2019. It's located in a very nice area of Zakaki, only a few steps away from the new ongoing project of Casino and the Shopping Mall of Limassol, 3 minutes away from Lady's Mile beach, 5 minutes away from The Limassol Marina and the City Centre to the east and the Silverline Private School and the Water park to the west.

It also benefits from having close by all the necessary shops, services and public schools.

The apartments are contemporary designed and will be constructed with high standards always taking into account the local environment and landscape, quality and comfort with the aim being an on-going happy experience of day-to-day living 
At the moment we have available for sale four flats of 2 bedrooms each on the 2nd floor with the following specifications:
Apt.201, Internal Cov. Area 77.49m2, Cov. Veranda 14.33m2, Uncov. Veranda 6.30m2, Price €210,600 VAT
 
Apt.202, Internal Cov. Area 80.63m2, Cov. Veranda 30.54m2, Uncov. Veranda 3.65m2, Price €249,600 VAT
Apt.203, Internal Cov. Area 76m2, Cov. Veranda 36m2, Uncov. Veranda 25m2, Price €275,600 VAT
Apt.204, Internal Cov. Area 72m2, Cov. Veranda 12m2,  Price €189,400 VAT
Each Apartment comes with 1 parking space and 1 store room
The prices might change without prior notice


Αυτό το νέο έργο σε μοντέρνα γραμμή  θα αποτελείται από 12 πολυτελή διαμερίσματα και θα κατασκευασθεί σε μια ωραία και ήσυχη περιοχή στο Ζακάκι, Λεμεσού, μόνο λίγα λεπτά από το νέο μεγαλεπήβολο έργο που θα περιλαμβάνει το πιο μεγάλο καζίνο της Ευρώπης και το οποίο φυσικά θα βρίσκεται δίπλα από το Mall Λεμεσού, 3 λεπτά με το αυτοκίνητο προς την παραλία του Lady's Mile, 5 λεπτά από την Μαρίνα Λεμεσού και το κέντρο της πόλης στα ανατολικά και το Ιδιωτικό σχολείο Silverline και το Υδροπάρκο Φασουρίου στα δυτικά.

Πολύ κοντά επίσης υπάρχουν όλων των ειδών τα καταστήματα και υπηρεσίες, η εκκλησία και δημόσια σχολεία.

Το έργο θα κατασκευασθεί χρησιμοποιώντας υλικά υψηλής ποιότητας σε ένα μοντέρνο και πρακτικό σχεδιασμό με βάση όλες τις ισχύουσες προδιαγραφές της νομοθεσίας και όχι μόνο και λαμβάνοντας υπόψη τον περιβάλλοντα χώρο. Έγνοια του δημιουργού είναι να παρουσιάσει ένα έργο υψηλής ποιότητας και άνεσης.

Αυτή την στιγμή υπάρχουν διαθέσιμα προς πώληση στον 2ον όροφο 4 διαμερίσματα των 2 υπνοδωματίων έκαστο με τα ακόλουθα χαρακτηριστικά
Δ.201, Εσωτερ. καλυμμ.χώροι 77,49τμ, καλυμμ.βεράντα 14,33τμ, ακάλυπτη βεράντα 6,30τμ. Τιμή €210,600 ΦΠΑ
Δ.202, Εσωτερ. καλυμμ.χώροι 80,63τμ, καλυμμ.βεράντα 30,54τμ, ακάλυπτη βεράντα 3,65τμ. Τιμή €249,600 ΦΠΑ
Δ.203, Εσωτερ. καλυμμ.χώροι 76τμ, καλυμμ.βεράντα 36τμ, ακάλυπτη βεράντα 25τμ. Τιμή €275,600 ΦΠΑ
Δ.204, Εσωτερ. καλυμμ.χώροι 72τμ, καλυμμ.βεράντα 12τμ,  Τιμή €189,400 ΦΠΑ
Το κάθε διαμέρισμα έχει 1 χώρο στάθμευσης και 1 αποθήκη
Οι τιμές μπορεί να αλλάξουν χωρίς προειδοποίηση


MAIN PROPERTY FEATURES
For Investment
Garage
Mountain View
Newly Completed
Unfurnished
Available: 2019
Other property suggestions
VL8344
Potamos Germasogias, Limassol
1 Bed Apartment For Sale
Flat 202. Walking distance to the beach
EUR 220.000
For internal use only:
NVL-1PANI
VL8328
Neapolis, Limassol
2 Bed Apartment For Sale
EUR 190.000
For internal use only:
NVL-14ANSO
VL8306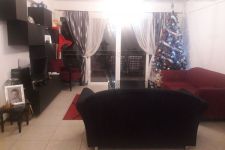 Ekali, Limassol
2 Bed Apartment For Sale
EUR 193.000
For internal use only:
NVL-38KYGA
VL8302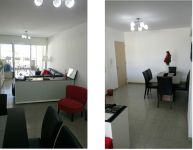 Mesa Gitonia, Limassol
2 Bed Apartment For Sale
EUR 176.000
For internal use only:
NVL-38KYGA
VL8251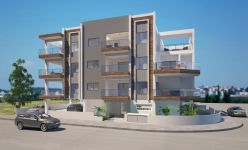 Mesa Gitonia, Limassol
2 Bed Apartment For Sale
Seven apartments in total
EUR 215.000
For internal use only:
NVL-6CHNI
VL8247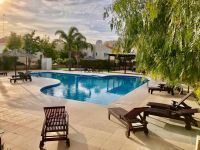 Parekklisia, Limassol
1 Bed Apartment For Sale
EUR 195.000
For internal use only:
NVL-15ANSP
VL8207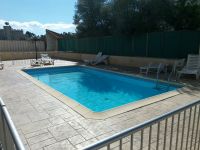 Potamos Germasogias, Limassol
1 Bed Apartment For Sale
EUR 220.000
For internal use only:
NVL-14ANSO
VL8170
Mesa Gitonia, Limassol
3 Bed Apartment For Sale
EUR 195.000
For internal use only:
NVL-14ANSO
VL8148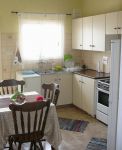 Potamos Germasogias, Limassol
2 Bed Apartment For Sale
EUR 200.000
For internal use only:
MAIO-38KYGA
VL8131
Agios Tychonas, Limassol
2 Bed Apartment For Sale
ΠΩΛΕΙΤΑΙ ΙΣΟΓΕΙΟ ΔΙΑΜΕΡΙΣΜΑ ΔΥΟ ΥΠΝΟΔΩΜΑΤΙΩΝ ΣΤΗ ΛΕΜΕΣΟ
EUR 220.000
For internal use only:
NVL-4CHMI
VL8099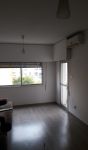 Neapolis, Limassol
3 Bed Apartment For Sale
EUR 190.000
For internal use only:
NVL-38KYGA
VL8068
Neapolis, Limassol
2 Bed Apartment For Sale
EUR 190.000
For internal use only:
TK-16MANI
VL8061
Panthea, Limassol
2 Bed Apartment For Sale
EUR 190.000
For internal use only:
NVL-38KYGA
VL8039
Naafi, Limassol
2 Bed Apartment For Sale
CENTER OF TOWN
EUR 202.000
For internal use only:
NVL-30LEHA
VL8038
Naafi, Limassol
2 Bed Apartment For Sale
CENTER OF TOWN
EUR 190.000
For internal use only:
NVL-30LEHA
VL8037
Naafi, Limassol
2 Bed Apartment For Sale
CENTER OF TOWN
EUR 210.000
For internal use only:
NVL-30LEHA
VL8036
Naafi, Limassol
2 Bed Apartment For Sale
CENTER OF TOWN
EUR 200.000
For internal use only:
NVL-30LEHA
VL8022
Agios Athanasios, Limassol
2 Bed Apartment For Sale
EUR 230.000
For internal use only:
NVL-38KYGA
VL8017
Tsirio, Limassol
2 Bed Apartment For Sale
EUR 190.000
For internal use only:
NVL-38KYGA
VL7998
Mesa Gitonia, Limassol
2 Bed Apartment For Sale
EUR 185.000
For internal use only:
NVL-38KYGA