Five bedroom villa on the highest hill of Protaras with amazing panoramic sea view
ΒΙΛΑ ΠΕΝΤΕ ΥΠΝΟΔΩΜΑΤΙΩΝ ΣΤΟΝ ΨΗΛΟΤΕΡΟ ΛΟΦΟ ΤΟΥ ΠΡΩΤΑΡΑ ΜΕ ΚΑΤΑΠΛΗΚΤΙΚΗ ΠΑΝΟΡΑΜΙΚΗ ΘΕΑ ΣΤΗ ΘΑΛΑΣΣΑ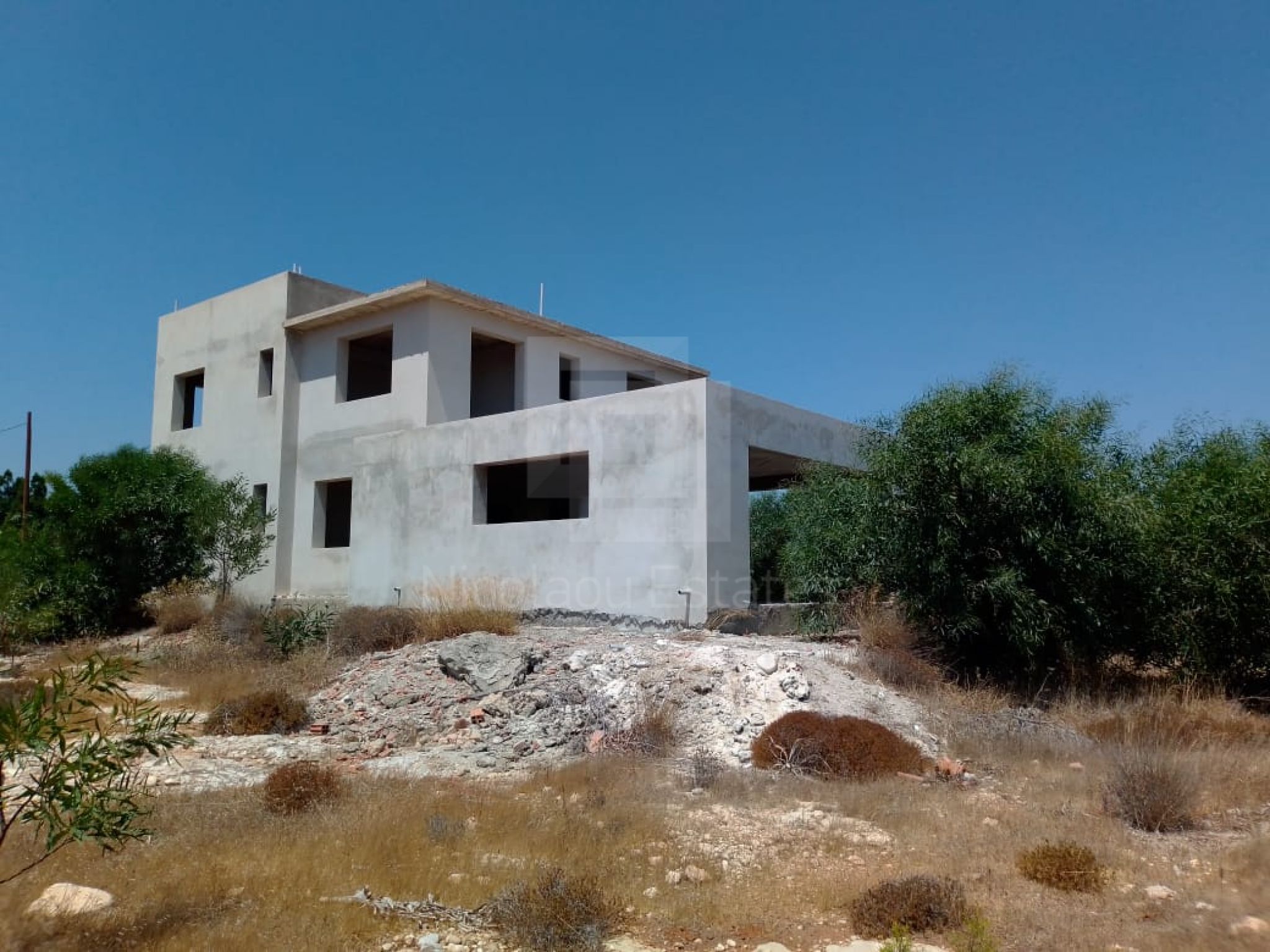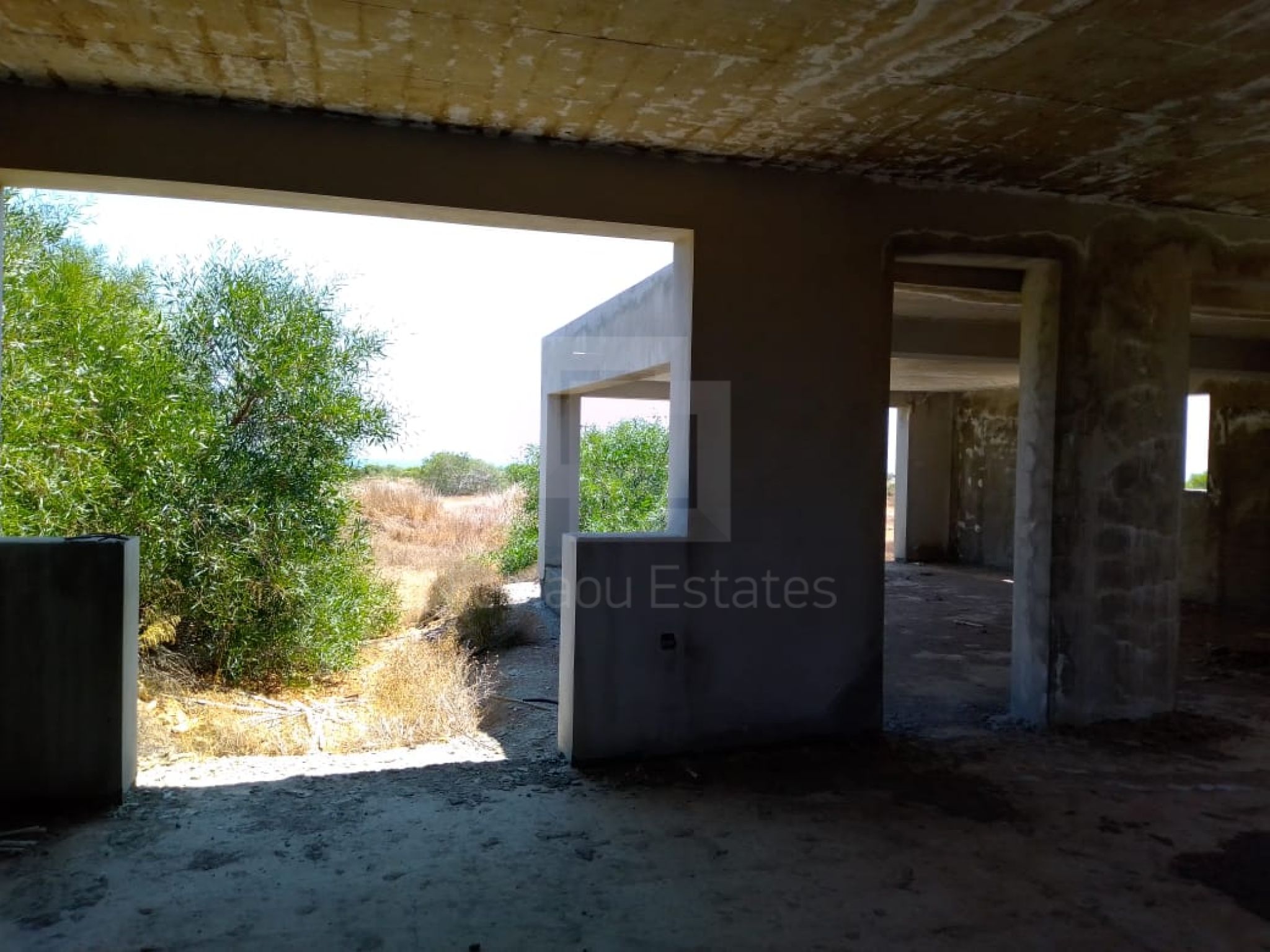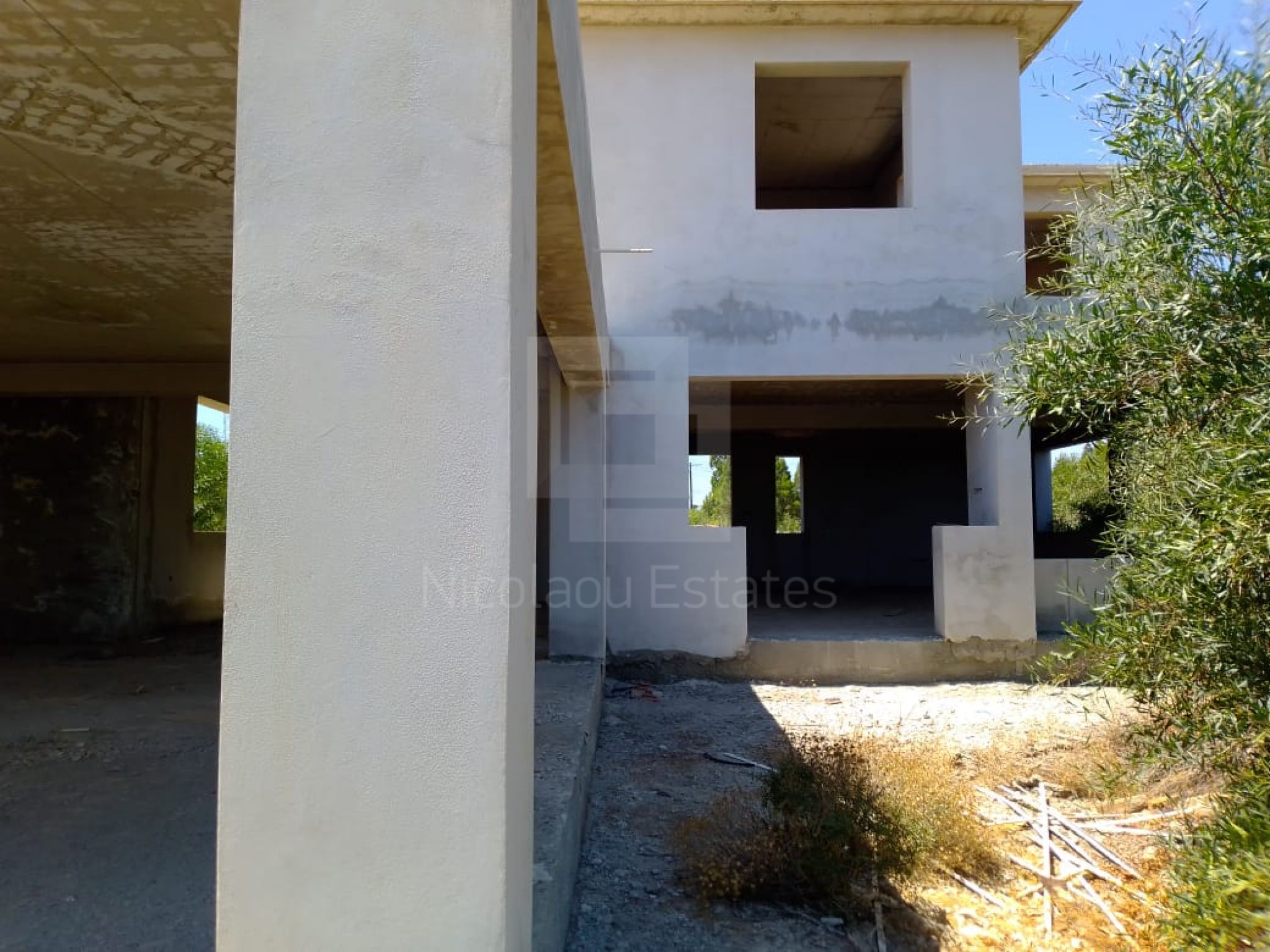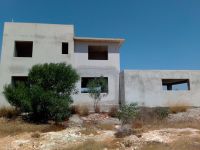 31
2
2
Covered Internal Area:
245 m2
Download 8 property images
DESCRIPTION
An unfinished five bedroom villa built on a unique location on a hillside of Profit Elias in Protaras area. The house stands on the highest hill of Protaras with amazing panoramic full sea view from Protaras to Famagusta.
The house is on a very large plot size 1,232 m2 with an unfinished house size of 245 m2 covered area, 8 m2 covered veranda and 18 m2 uncovered veranda. 
The ground floor consists of an open plan kitchen, very spacious living/dining room, one bedroom (No. 5) and a guest shower/wc. The first floor consists of four bedrooms with main bathroom/shower: main bedroom (No.1) with en-suite full bathroom, shower and walk in closet, bedroom (No.2) with en-suite shower/wc, another two bedrooms (No. 3 &4) and a main separate bathroom.
The outside area features parking and plenty of space for a private pool and an extension if required.
*No Transfer Fees Payable!!! No V.A.T.!!!
**The villa can be completed to a luxury standard and delivered with a further sum approximately 120,000 EURO.
---
Μια ημιτελής βίλα πέντε υπνοδωματίων χτισμένη σε μια μοναδική τοποθεσία στην πλαγιά ενός λόφου του Προφήτη Ηλία στην περιοχή του Πρωταρά. Το σπίτι βρίσκεται στον ψηλότερο λόφο του Πρωταρά με καταπληκτική πανοραμική θέα στη θάλασσα από τον Πρωταρά μέχρι την Αμμόχωστο.
Το σπίτι βρίσκεται σε πολύ μεγάλο οικόπεδο των 1,232 m2 με τους εσωτερικούς καλυμμένους χώρους του σπιτιού να είναι 245 m2, 8 m2 καλυμμένη βεράντα και 18 m2 ακάλυπτη βεράντα.

Το ισόγειο αποτελείται από πολύ ευρύχωρο καθιστικό με τραπεζαρία, ενιαία κουζίνα, ένα υπνοδωμάτιο (Νο.5) και ένα ντους/wc επισκεπτών. Ο πρώτος όροφος αποτελείται από τέσσερα υπνοδωμάτια με κυρίως μπάνιο/ντους: το κυρίως υπνοδωμάτιο (Νο. 1) με ιδιωτικό μπάνιο, ντους και γκαρνταρόμπα, υπνοδωμάτιο (Νο.2) με ιδιωτικό ντους / wc, άλλα δύο υπνοδωμάτια (Νο. 3 & 4) και ένα ξεχωριστό μπάνιο.
Ο εξωτερικός χώρος διαθέτει χώρο στάθμευσης και άφθονο χώρο για ιδιωτική πισίνα και επέκταση, εάν απαιτείται.
*Δεν καταβάλλονται τέλη μεταφοράς !!! Χωρίς V.A.T. !!!
** Η βίλα μπορεί να ολοκληρωθεί με πολυτελές πρότυπα και να παραδοθεί με ένα επιπλέον ποσό περίπου 120.000 ευρώ.
MAIN PROPERTY FEATURES
Panoramic sea view
Brand New
Sea View