Almost new two bedroom apartment in Lakatamia near Alphamega supermarket
ΣΧΕΔΟΝ ΚΑΙΝΟΥΡΙΟ ΔΙΑΜΕΡΙΣΜΑ ΔΥΟ ΥΠΝΟΔΩΜΑΤΙΩΝ ΣΤΗ ΛΑΚΑΤΑΜΙΑ ΚΟΝΤΑ ΣΤΗΝ ΥΠΕΡΑΓΟΡΑ ALPHAMEGA
Total Floors:
3 (Floor No.: 1)
29
2
238
Covered Internal Area:
80 m2
Download 21 property images
DESCRIPTION
This is an almost new two bedroom apartment that is located in lakatamia. The property is near Alphamega supermarket and many other amenities. The building has only six apartments and was built in 2019 and the condition is spotless.
The apartment consists of a living room with semi-open plan modern kitchen, a dining area, two bedrooms, a main bathroom and one shower en-suite in master bedroom. 
The apartment will be sold with all electrical branded appliances such as fridge, oven, dishwasher etc.
Features:
- Air conditioning in bedrooms and living room / kitchen area
- Electric heaters mounted on wall
- Ceramic tiles and all sanitary appliances bought from Maouris

- Blinds in bedrooms

- Electric shutters in master bedroom

- Water pressure system and solar water heater

- Hidden lights

- Double glazed windows and thermal aluminum

- Parking
- Storage room

- 2 verandas (one big upfront and one at the rear side of the building overlooking a green area)
*Title deeds available for immediate transfer - NO VAT.
---
Πρόκειται για ένα σχεδόν καινούριο διαμέρισμα δύο υπνοδωματίων που βρίσκεται στη Λακατάμια. Το ακίνητο βρίσκεται κοντά στο σουπερμάρκετ Alphamega και πολλές άλλες ανέσεις και  υπηρεσίες.
Το κτίριο έχει μόνο έξι διαμερίσματα, χτίστηκε το 2019 και η κατάσταση είναι πάρα πολύ καλή. 
Το διαμέρισμα πωλείται με όλες τις ηλεκτρικές επώνυμες συσκευές όπως ψυγείο, φούρνο, πλυντήριο πιάτων κ.λπ.
Χαρακτηριστικά:

- Κλιματισμός στα υπνοδωμάτια και σαλόνι / κουζίνα

- Ηλεκτρικοί θερμαντήρες τοποθετημένοι στον τοίχο

- Κεραμικά πλακίδια και όλες τις συσκευές υγιεινής που αγοράστηκαν από Maouris

- Περσίδες στα υπνοδωμάτια

- Ηλεκτρικά ρολά στο υπνοδωμάτιο

- Σύστημα πίεσης νερού και ηλιακός θερμοσίφωνας

- Κρυμμένα φώτα

- Διπλά τζάμια και θερμικό αλουμίνιο

- Χώρος στάθμευσης

- Αποθήκη

- 2 βεράντες (μία μεγάλη στη πρόσοψη και μία στην πίσω πλευρά του κτηρίου με θέα στην καταπράσινη περιοχή)

* Διατίθενται τίτλοι για άμεση μεταφορά - ΟΧΙ ΦΠΑ.
MAIN PROPERTY FEATURES
Central Heating
For Investment
Garage / Designated Parking
Resale
Title Deeds
This 2-bedroom apartment in Lakatamia, Nicosia is being offered for sale at EUR 177.000.
To arrange an appointment to view this and any other property from our website, please
call
or
email us
directly.
Other property suggestions
VL16640
Agioi Omologites, Nicosia
1 Bed Apartment For Sale
ΔΙΑΜΕΡΙΣΜΑ ΕΝΟΣ ΥΠΝΟΔΩΜΑΤΙΟΥ ΣΕ ΠΟΛΥ ΚΑΛΗ ΠΕΡΙΟΧΗ ΣΤΟΥΣ ΑΓΙΟΥΣ ΟΜΟΛΟΓΗΤΕΣ
EUR 165.000
For internal use only:
47CHCH
VL16625
Likavitos, Nicosia
2 Bed Apartment For Sale
ΚΑΙΝΟΥΡΙΟ ΔΙΑΜΕΡΙΣΜΑ 2 ΥΠΝΟΔΩΜΑΤΙΩΝ ΣΕ ΠΡΟΝΟΜΙΑΚΗ ΠΕΡΙΟΧΗ ΣΤΟΝ ΛΥΚΑΒΗΤΤΟ
EUR 220.000
For internal use only:
47CHCH
VL16594
Likavitos, Nicosia
2 Bed Apartment For Sale
ΠΟΛΥ ΚΑΛΗ ΕΠΕΝΔΥΤΙΚΗ ΕΥΚΑΙΡΙΑ 2 ΥΠΝΟΔΩΜΑΤΙΑ ΔΙΑΜΕΡΙΣΜΑ ΣΤΟΝ ΛΥΚΑΒΗΤΟ
EUR 220.000
For internal use only:
50CHPI
VL16592
Likavitos, Nicosia
2 Bed Apartment For Sale
ΔΥΟ ΥΠΝΟΔΩΜΑΤΙΑ ΔΙΑΜΕΡΙΣΜΑ ΣΤΟΝ ΛΥΚΑΒΗΤΟ ΚΟΝΤΑ ΣΤΟ ΚΕΝΤΡΟ ΤΗΣ ΛΕΥΚΩΣΙΑΣ
EUR 215.000
For internal use only:
50CHPI
VL16545
Agios Dometios, Nicosia
2 Bed Apartment For Sale
ΟΛΟΚΛΗΡΩΜΕΝΟ ΜΟΝΤΕΡΝΟ ΔΙΑΜΕΡΙΣΜΑ 2 ΥΠΝΟΔΩΜΑΤΙΩΝ ΣΤΟΝ ΑΓΙΟ ΔΟΜΕΤΙΟ
EUR 170.000
For internal use only:
50CHPI
VL16532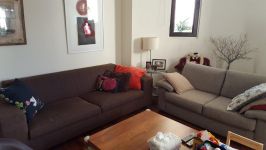 Town Center, Nicosia
2 Bed Apartment For Sale
ΔΥΟ ΥΠΝΟΔΩΜΑΤΙΑ ΔΙΑΜΕΡΙΣΜΑ ΣΤΟ ΚΕΝΤΡΟ ΤΗΣ ΛΕΥΚΩΣΙΑΣ
EUR 190.000
For internal use only:
7CHLU
VL16521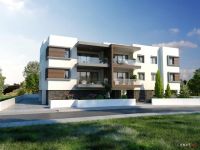 Latsia, Nicosia
3 Bed Apartment For Sale
ΚΑΙΝΟΥΡΙΟ ΔΙΑΜΕΡΙΣΜΑ ΤΡΙΩΝ ΥΠΝΟΔΩΜΑΤΙΩΝ ΣΤΑ ΛΑΤΣΙΑ
EUR 200.000
For internal use only:
50CHPI
VL16467
Lakatamia, Nicosia
2 Bed Apartment For Sale
ΔΙΑΜΕΡΙΣΜΑ 2 ΥΠΝΟΔΩΜΑΤΙΩΝ ΤΕΛΕΥΤΑΙΟ ΟΡΟΦΟ ΜΕ 121 Τ.Μ. ΒΕΡΑΝΤΕΣ ΣΤΗ ΛΑΚΑΤΑΜΙΑ
EUR 190.000
For internal use only:
57GEAL
VL16464
Lakatamia, Nicosia
2 Bed Apartment For Sale
ΔΙΑΜΕΡΙΣΜΑ 2 ΥΠΝΟΔΩΜΑΤΙΩΝ ΣΤΗ ΛΑΚΑΤΑΜΙΑ ΑΠΕΝΑΝΤΙ ΑΠΟ ΤΟ ΓΡΑΜΜΙΚΟ ΠΑΡΚΟ
EUR 165.000
For internal use only:
57GEAL
VL16407
Strovolos, Nicosia
2 Bed Apartment For Sale
ΜΕΓΑΛΟ 2 ΥΠΝΟΔΩΜΑΤΙΩΝ ΔΙΑΜΕΡΙΣΜΑ ΣΤΟ ΣΤΡΟΒΟΛΟ
EUR 160.000
For internal use only:
47CHCH
VL16376
Lakatamia, Nicosia
2 Bed Apartment For Sale
ΕΝΤΥΠΩΣΙΑΚΟ ΡΕΤΙΡΕ ΔΙΑΜΕΡΙΣΜΑ 2 ΥΠΝΟΔΩΜΑΤΙΩΝ ΜΕ ΜΕΓΑΛΗ ΒΕΡΑΝΤΑ ΣΤΗ ΛΑΚΑΤΑΜΙΑ
EUR 185.000
For internal use only:
14ANSO
VL16350
Archangelos, Nicosia
2 Bed Apartment For Sale
ΜΟΝΤΕΡΝΟ ΔΙΑΜΕΡΙΣΜΑ 2 ΥΠΝΟΔΩΜΑΤΙΩΝ ΜΕ ΚΗΠΟ ΟΡΟΦΗΣ ΣΤΟΝ ΑΡΧΑΓΓΕΛΟ ΚΟΝΤΑ ΣΤΟ K-CINEPLEX
EUR 180.000
For internal use only:
50CHPI
VL16348
Archangelos, Nicosia
2 Bed Apartment For Sale
ΕΥΡΥΧΩΡΟ ΔΙΑΜΕΡΙΣΜΑ ΜΕ ΜΕΓΑΛΕΣ ΒΕΡΑΝΤΕΣ
EUR 182.000
For internal use only:
50CHPI
VL16151
Aglantzia, Nicosia
3 Bed Apartment For Sale
ΚΑΙΝΟΥΡΙΟ & ΜΟΝΤΕΡΝΟ ΔΙΑΜΕΡΙΣΜΑ ΤΡΙΩΝ ΥΠΝΟΔΩΜΑΤΙΩΝ ΜΕ ΙΔΙΩΤΙΚΟ ΚΗΠΟ ΟΡΟΦΗΣ ΣΤΗΝ ΑΓΛΑΝΤΖΙΑ
EUR 225.000
For internal use only:
50CHPI
VL16077
Engomi, Nicosia
2 Bed Apartment For Sale
ΔΙΑΜΕΡΙΣΜΑ ΔΥΟ ΥΠΝΟΔΩΜΑΤΙΩΝ ΜΕ 58 Τ.Μ. ΜΕ ΙΔΙΩΤΙΚΟ ΚΗΠΟ ΟΡΟΦΗΣ ΣΤΗΝ ΕΓΚΩΜΗ
EUR 190.000
For internal use only:
50CHPI
VL16068
Strovolos, Nicosia
2 Bed Apartment For Sale
ΚΑΙΝΟΥΡΙΟ & ΜΟΝΤΕΡΝΟ ΔΙΑΜΕΡΙΣΜΑ ΔΥΟ ΥΠΝΟΔΩΜΑΤΙΩΝ ΣΤΟΝ ΣΤΡΟΒΟΛΟ ΜΕ ΦΩΤΟΒΟΛΤΑΪΚΟ ΣΥΣΤΗΜΑ
EUR 220.000
For internal use only:
47CHCH