Studio apartment perfect for investment just 200 meters from the University of Cyprus
ΣΤΟΥΝΤΙΟ ΔΙΑΜΕΡΙΣΜΑ ΚΑΤΑΛΛΗΛΟ ΓΙΑ ΕΠΕΝΔΥΣΗ 200 ΜΕΤΡΑ ΑΠΟ ΤΟ ΠΑΝΕΠΙΣΤΗΜΙΟ ΚΥΠΡΟΥ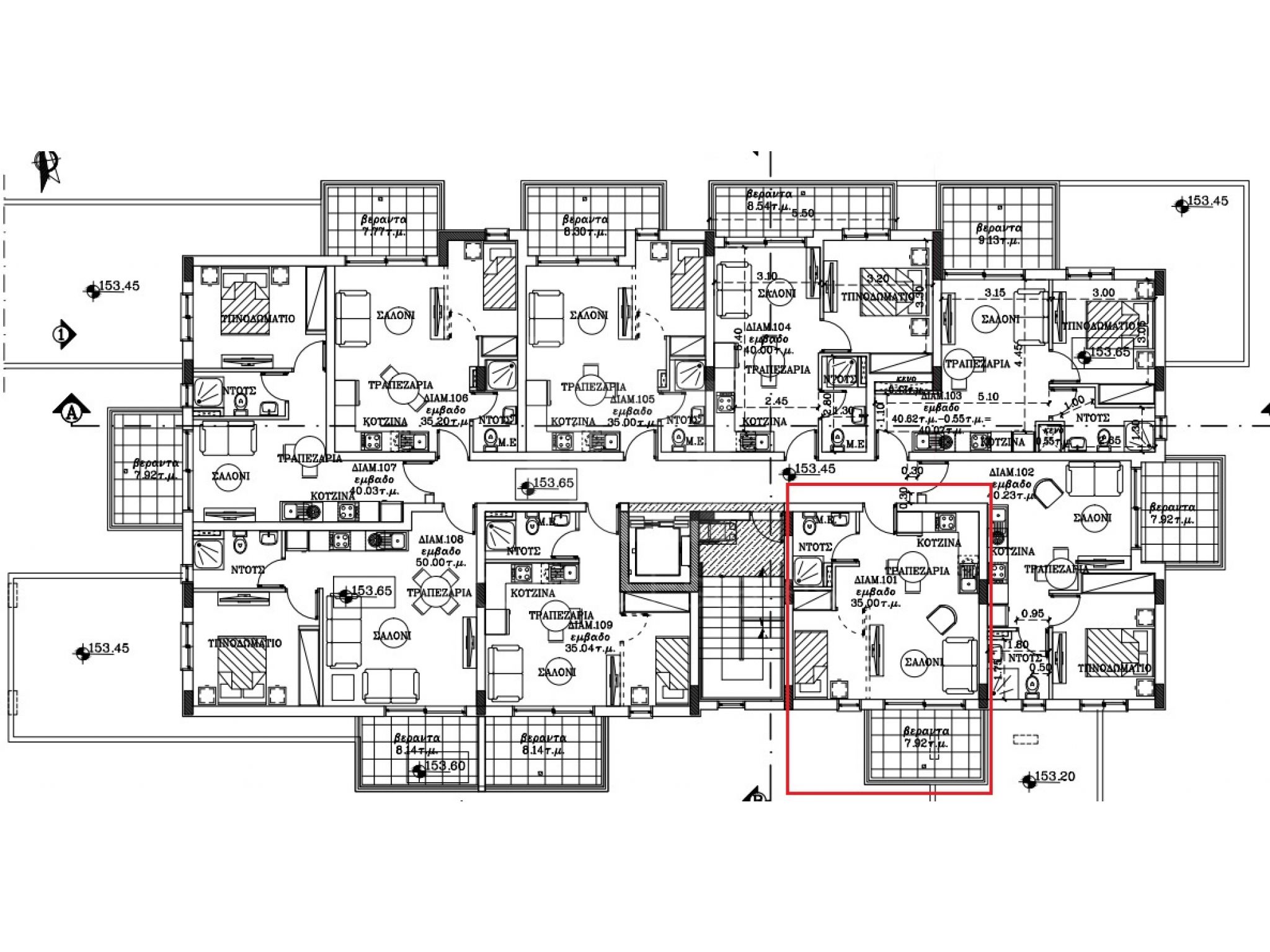 Total Floors:
2 (Floor No.: 1)
29
2
242
Completion Date:
AUGUST 2022
Covered Internal Area:
35 m2
Download 1 property image
DESCRIPTION
This is a brand new project that is located 200 meters from the University of Cyprus in Aglantzia, Nicosia. The building consists of 15 apartments of one-bedroom and 12 studio apartments.  The area is high in demand for rentals which makes it a very good opportunity for a certain monthly income.
This flat is located on the first floor and consists of a shower, open plan living room / kitchen with dining area and a bed area. Each property comes with a parking space and a storage.

Main characteristics:

- Architectural Design of modern specifications with special features and functionality of interiors.

- Elevator of the latest technology from the company KONE.

- Monitor System for entrance and exit control.

- Aluminium Windows from ALUMIL, with double glass and high heat insulation rates.

- The provision of all required areas of the air-conditioning will be made from "split" type in the lounge and in the all bedrooms.

- Pressurized water system & solar water heater.
- Anti-earthquake building structure under law and regulation standards.

- Excellent quality of building construction with high specification insulations.
---
Αυτό το καινούριο συγκρότημα βρίσκεται 200 μέτρα από το Πανεπιστήμιο Κύπρου στην Αγλαντζιά, Λευκωσία. Το κτήριο αποτελείται από 15 διαμερίσματα του ενός υπνοδωματίου και 12 στούντιο. Η περιοχή έχει μεγάλη ζήτηση για ενοίκια, γεγονός που το καθιστά μια πολύ καλή ευκαιρία για ένα μηνιαίο εισόδημα.
Αυτό το διαμέρισμα βρίσκεται στον πρώτο όροφο και αποτελείται από ένα ντους, ενιαίο χώρο καθιστικού / κουζίνα με τραπεζαρία και χώρο για ένα κρεββάτι. Σε κάθε διαμέρισμα αναλογεί χώρος στάθμευσης και αποθήκη.

Κύρια χαρακτηριστικά:

- Αρχιτεκτονικός Σχεδιασμός μοντέρνων προδιαγραφών με ιδιαίτερα χαρακτηριστικά και λειτουργικότητα εσωτερικών χώρων.

- Ανελκυστήρας τελευταίας τεχνολογίας από την εταιρεία ΚΟΝΕ.

- Σύστημα θυροτηλεφώνου για τα διαμερίσματα του ενός υπνοδωματίου/studio.

- Αλουμίνια της εταιρείας ALUMIL, με διπλό γυαλί και με ψηλά ποσοστά θερμομόνωσης και ηχομόνωσης.

- Παροχές για την εγκατάσταση κλιματιστικών τύπου "split" στο σαλόνι και στο υπνοδωμάτιο.

- Το κάθε διαμέρισμα διαθέτει ηλιακό σύστημα & σύστημα πίεσης για ζεστό και κρύο νερό.

- Αντισεισμική στατική κατασκευή βάσει νομοθεσίας και κανονισμών.

- Άριστη ποιότητα κατασκευής και υψηλών προδιαγραφών μονώσεις.
MAIN PROPERTY FEATURES
Brand New
For Investment
Garage / Designated Parking
Unfurnished
This apartment in Aglantzia, Nicosia is being offered for sale at EUR 90.000 (VAT not included).
To arrange an appointment to view this and any other property from our website, please
call
or
email us
directly.
Other property suggestions
VL16453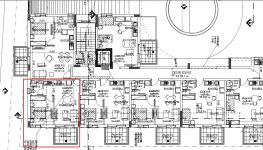 Aglantzia, Nicosia
1 Bed Apartment For Sale
ΕΝΟΣ ΥΠΝΟΔΩΜΑΤΙΟΥ ΔΙΑΜΕΡΙΣΜΑ ΚΟΝΤΑ ΣΤΟ ΠΑΝΕΠΙΣΤΗΜΙΟ ΚΥΠΡΟΥ
EUR 110.000
For internal use only:
47CHCH
VL16408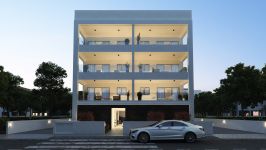 Strovolos, Nicosia
1 Bed Apartment For Sale
ΕΞΑΙΡΕΤΙΚΟ ΔΙΑΜΕΡΙΣΜΑ ΕΝΟΣ ΥΠΝΟΔΩΜΑΤΙΟΥ ΣΤΟ ΣΤΡΟΒΟΛΟ ΜΕ ΜΕΓΑΛΕΣ ΒΕΡΑΝΤΕΣ
EUR 110.000
For internal use only:
47CHCH
VL16128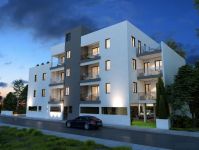 Palouriotissa, Nicosia
1 Bed Apartment For Sale
ΜΟΝΤΕΡΝΟ ΥΠΟ ΑΝΕΓΕΡΣΗ ΚΤΗΡΙΟ ΚΑΤΑΛΛΗΛΟ ΓΙΑ ΕΠΕΝΔΥΣΗ ΣΤΗΝ ΠΑΛΟΥΡΙΩΤΙΣΣΑ
EUR 91.800
For internal use only:
50CHPI
VL16126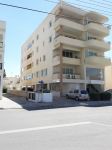 Latsia, Nicosia
1 Bed Apartment For Sale
ΕΝΟΣ ΥΠΝΟΔΩΜΑΤΙΟΥ ΔΙΑΜΕΡΙΣΜΑ ΣΤΑ ΛΑΤΣΙΑ
EUR 95.000
For internal use only:
50CHPI
VL16076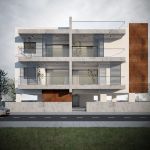 Engomi, Nicosia
1 Bed Apartment For Sale
ΔΙΑΜΕΡΙΣΜΑ ΕΝΟΣ ΥΠΝΟΔΩΜΑΤΙΟΥ ΣΕ ΜΟΝΤΕΡΝΟ ΚΤΗΡΙΟ ΣΤΗΝ ΕΓΚΩΜΗ ΜΕ ΕΥΚΟΛΗ ΠΡΟΣΒΑΣΗ ΣΤΟ ΚΕΝΤΡΟ ΤΗΣ ΛΕΥΚΩΣΙΑΣ
EUR 107.000
For internal use only:
50CHPI
VL16001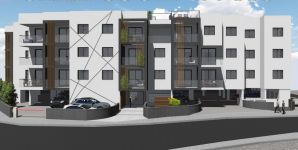 Aglantzia, Nicosia
1 Bed Apartment For Sale
ΕΝΟΣ ΥΠΝΟΔΩΜΑΤΙΟΥ ΔΙΑΜΕΡΙΣΜΑ ΣΤΗΝ ΑΓΛΑΝΤΖΙΑ ΣΕ ΚΟΝΤΙΝΗ ΑΠΟΣΤΑΣΗ ΑΠΟ ΤΟ ΠΑΝΕΠΙΣΤΗΜΙΟ
EUR 92.000
For internal use only:
47CHCH
VL15987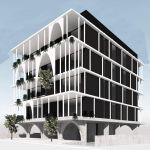 Agios Dometios, Nicosia
1 Bed Apartment For Sale
ΕΝΟΣ ΥΠΝΟΔΩΜΑΤΙΟΥ ΔΙΑΜΕΡΙΣΜΑ ΣΤΟΝ ΑΓΙΟ ΔΟΜΕΤΙΟ ΜΕ ΕΥΚΟΛΗ ΠΡΟΣΒΑΣΗ ΣΤΟ ΚΕΝΤΡΟ ΤΗΣ ΛΕΥΚΩΣΙΑΣ
EUR 110.000
For internal use only:
47CHCH
VL15871
Strovolos, Nicosia
1 Bed Apartment For Sale
ΜΟΝΤΕΡΝΟ ΔΙΑΜΕΡΙΣΜΑ ΕΝΟΣ ΥΠΝΟΔΩΜΑΤΙΟΥ ΣΤΟ ΣΤΡΟΒΟΛΟ
EUR 115.000
For internal use only:
47CHCH
VL15700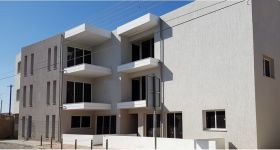 Latsia, Nicosia
3 Bed Apartment For Sale
ΗΜΙΤΕΛΕΣ ΙΣΟΓΕΙΟ ΔΙΑΜΕΡΙΣΜΑ ΤΡΙΩΝ ΥΠΝΟΔΩΜΑΤΙΩΝ ΣΤΑ ΛΑΤΣΙΑ
EUR 112.000
For internal use only:
47CHCH
VL15699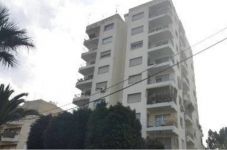 Strovolos, Nicosia
3 Bed Apartment For Sale
ΤΡΙΑ ΥΠΝΟΔΩΜΑΤΙΑ ΔΙΑΜΕΡΙΣΜΑ ΣΤΟ ΣΤΡΟΒΟΛΟ
EUR 107.000
For internal use only:
47CHCH
VL15694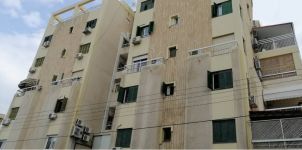 Agioi Omologites, Nicosia
3 Bed Apartment For Sale
ΤΡΙΑ ΥΠΝΟΔΩΜΑΤΙΑ ΔΙΑΜΕΡΙΣΜΑ ΣΤΟΥΣ ΑΓΙΟΥΣ ΟΜΟΛΟΓΗΤΕΣ
EUR 107.000
For internal use only:
47CHCH
VL15691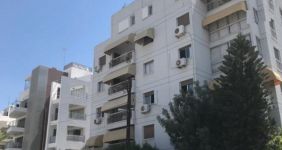 Strovolos, Nicosia
2 Bed Apartment For Sale
ΔΥΟ ΥΠΝΟΔΩΜΑΤΙΑ ΔΙΑΜΕΡΙΣΜΑ ΣΤΟΝ ΣΤΡΟΒΟΛΟ ΜΕ ΕΥΚΟΛΗ ΠΡΟΣΒΑΣΗ ΣΤΟ ΚΕΝΤΡΟ ΤΗΣ ΠΟΛΗΣ & ΣΤΟΝ ΑΥΤΟΚΙΝΗΤΟΔΡΟΜΟ
EUR 97.000
For internal use only:
47CHCH