Four bedroom house on a corner plot in Geri with underfloor central heating
ΚΑΤΟΙΚΙΑ ΤΕΣΣΑΡΩΝ ΥΠΝΟΔΩΜΑΤΙΩΝ ΣΕ ΓΩΝΙΑΚΟ ΟΙΚΟΠΕΔΟ ΣΤΟ ΓΕΡΙ ΜΕ ΥΠΟΔΑΠΕΔΙΑ ΚΕΝΤΡΙΚΗ ΘΕΡΜΑΝΣΗ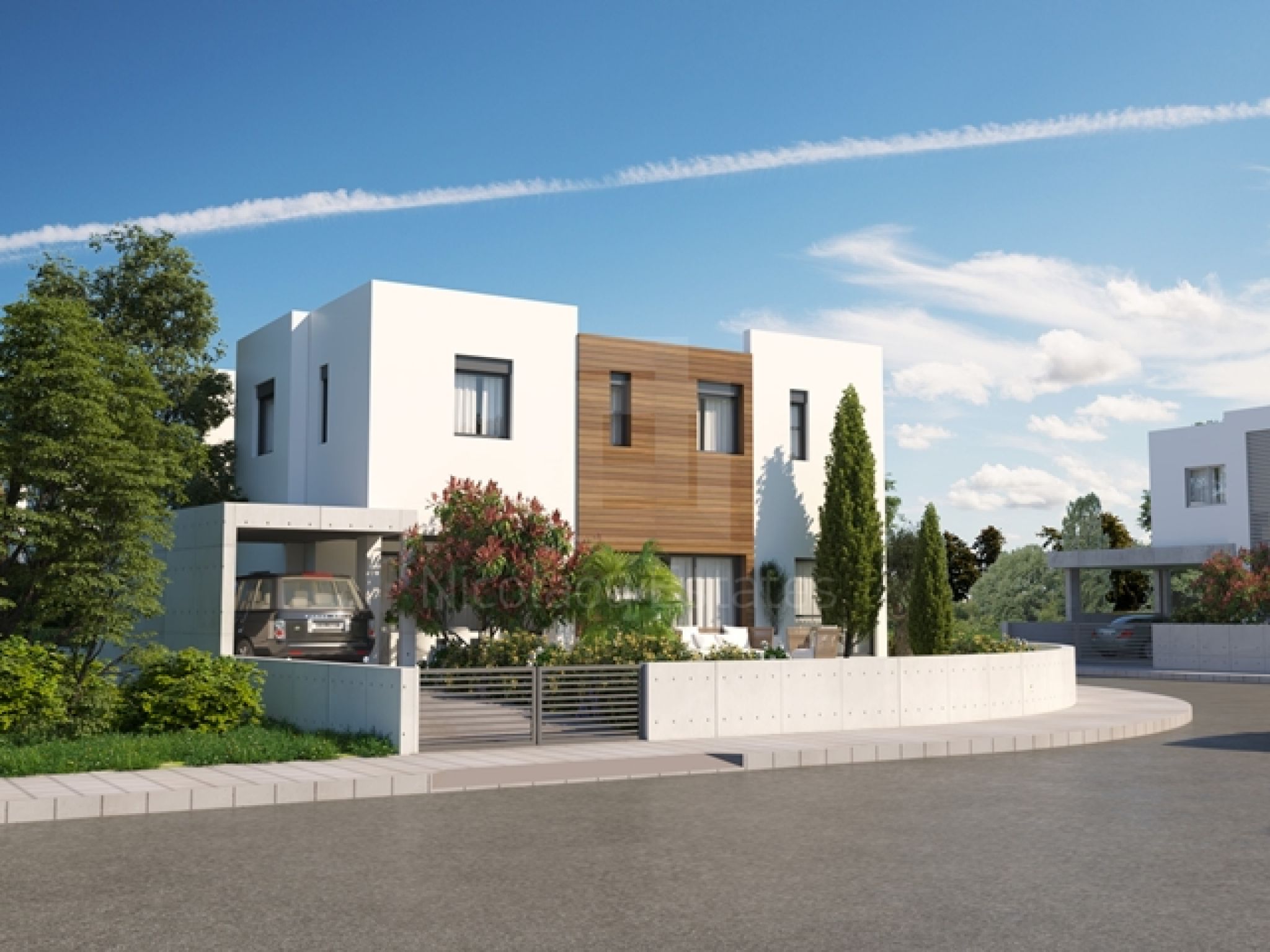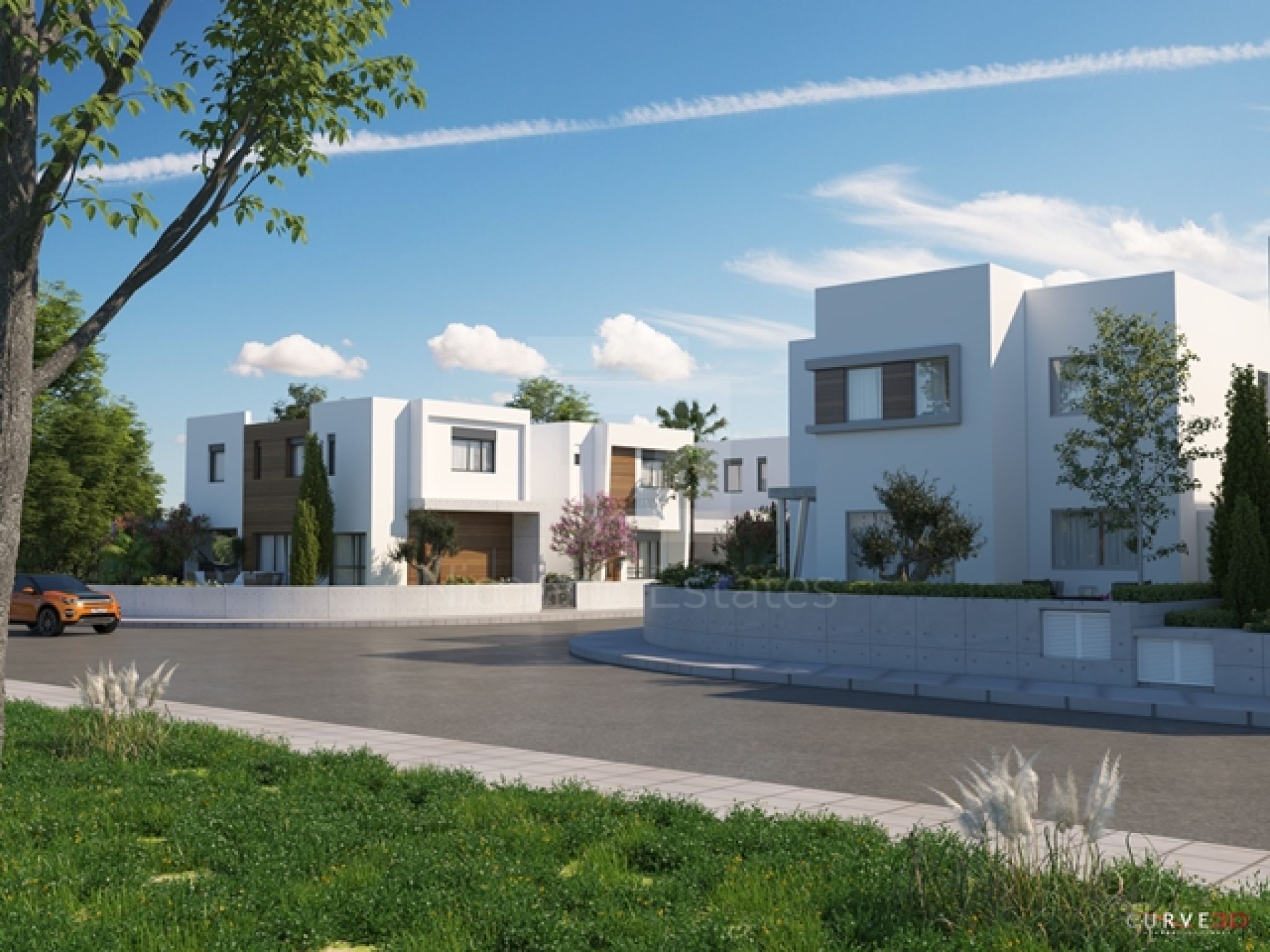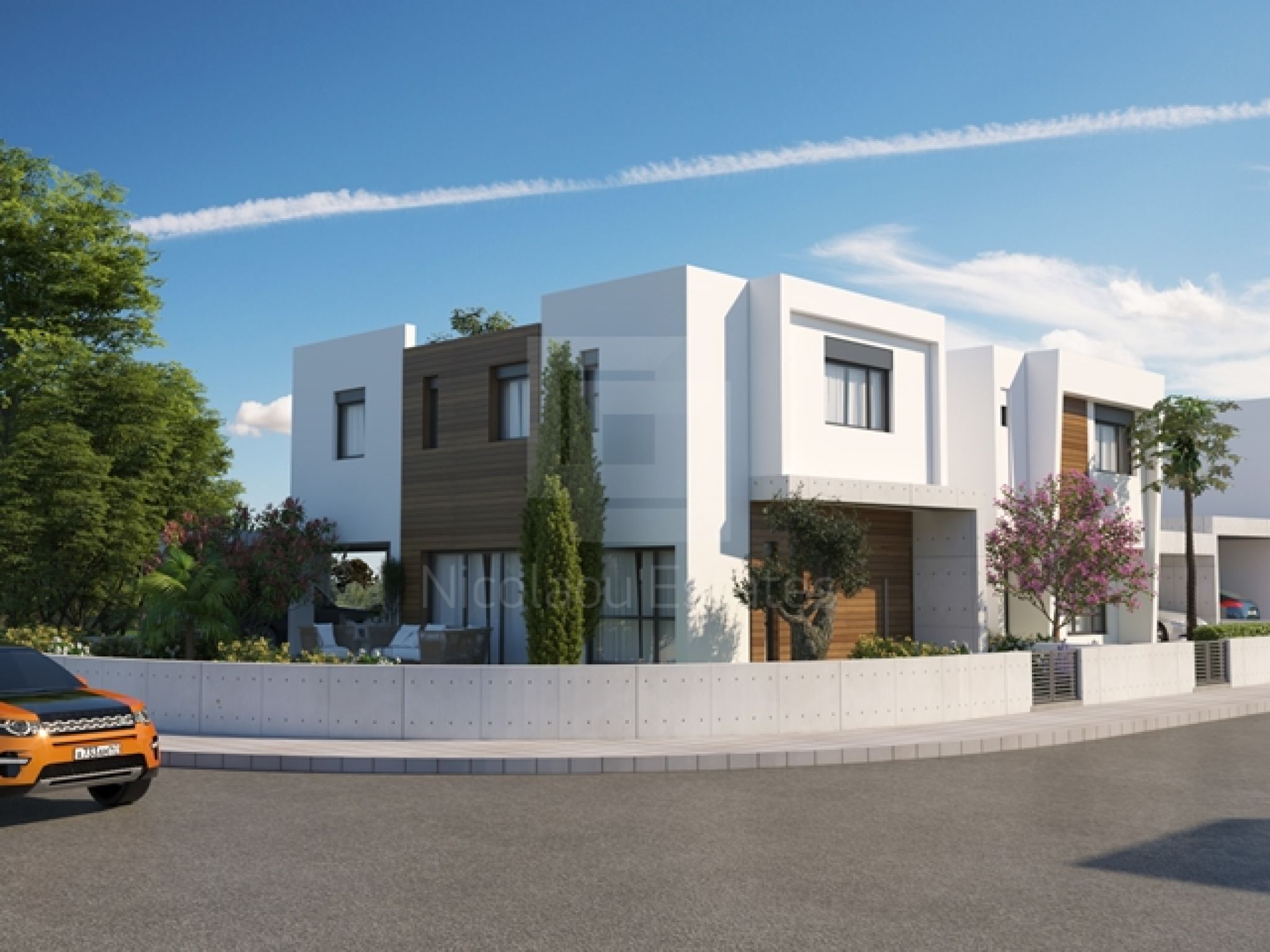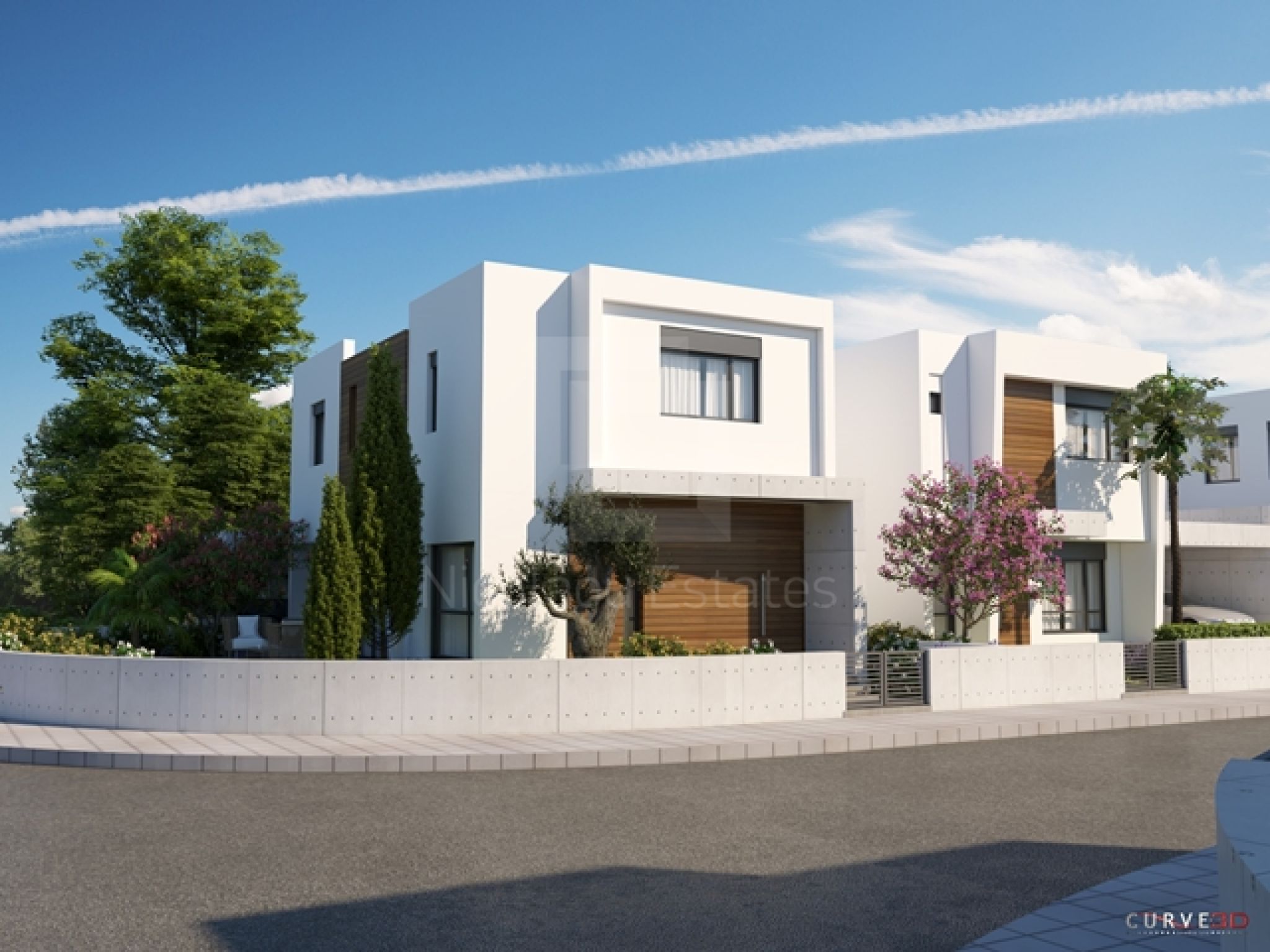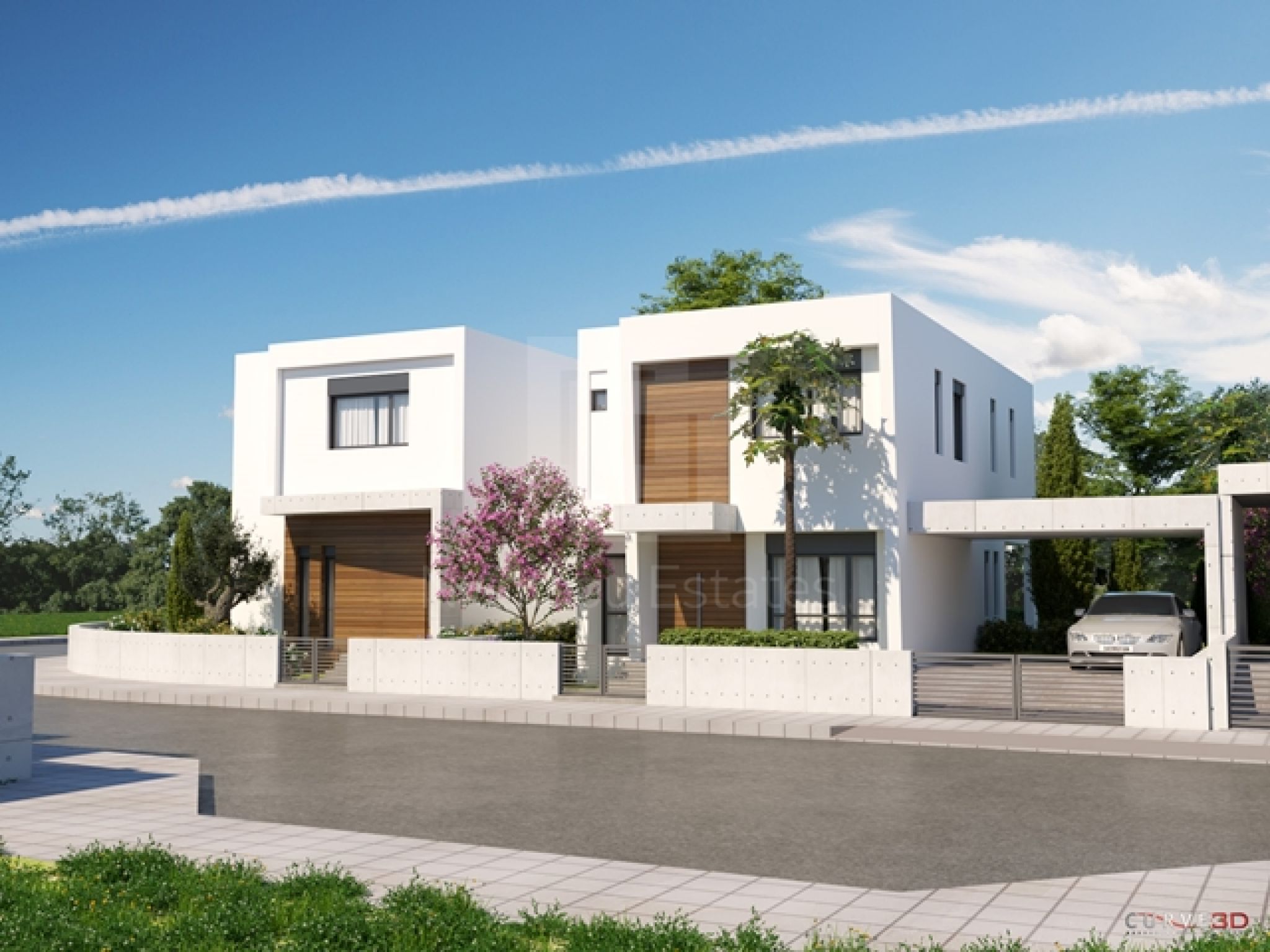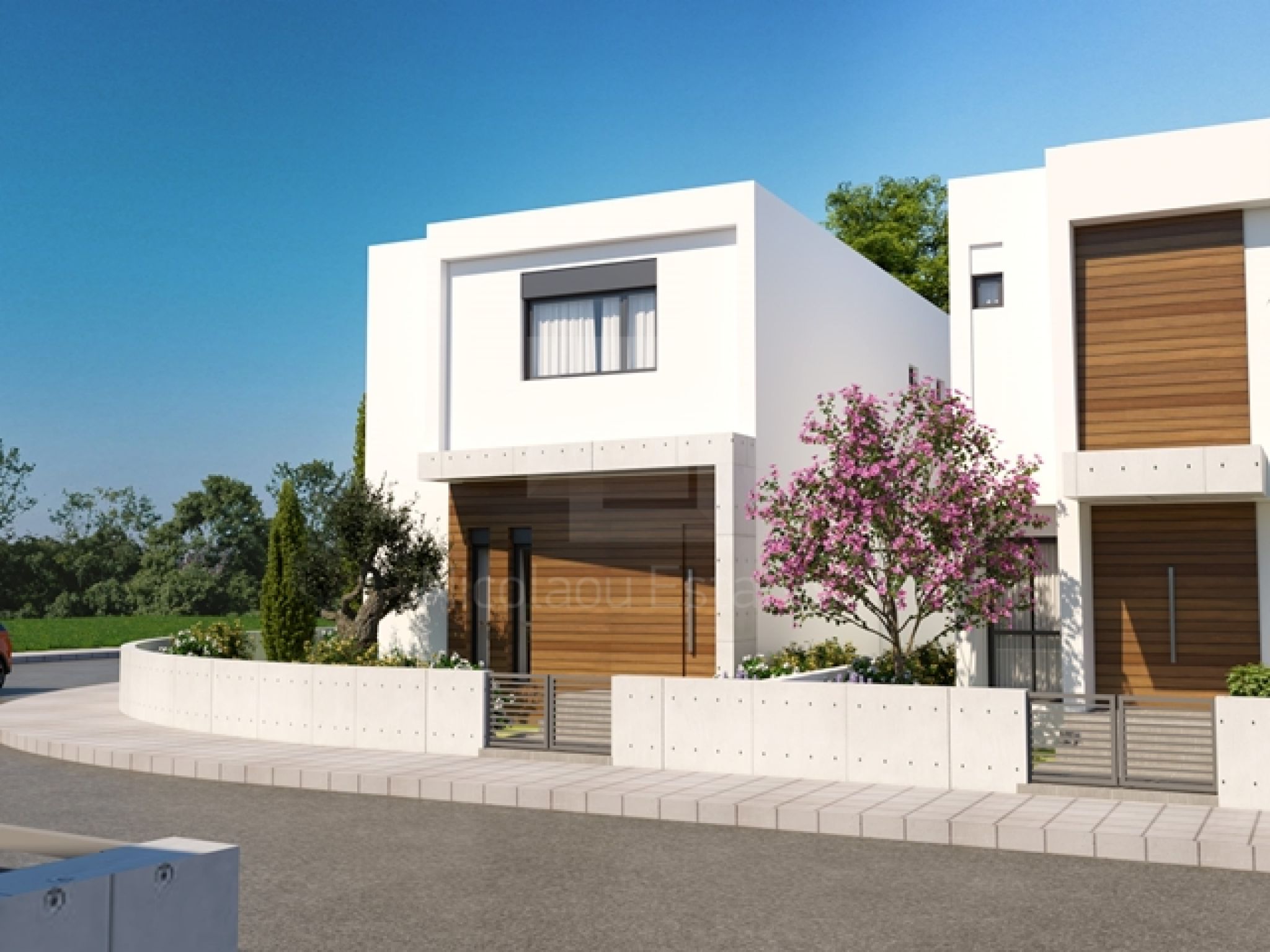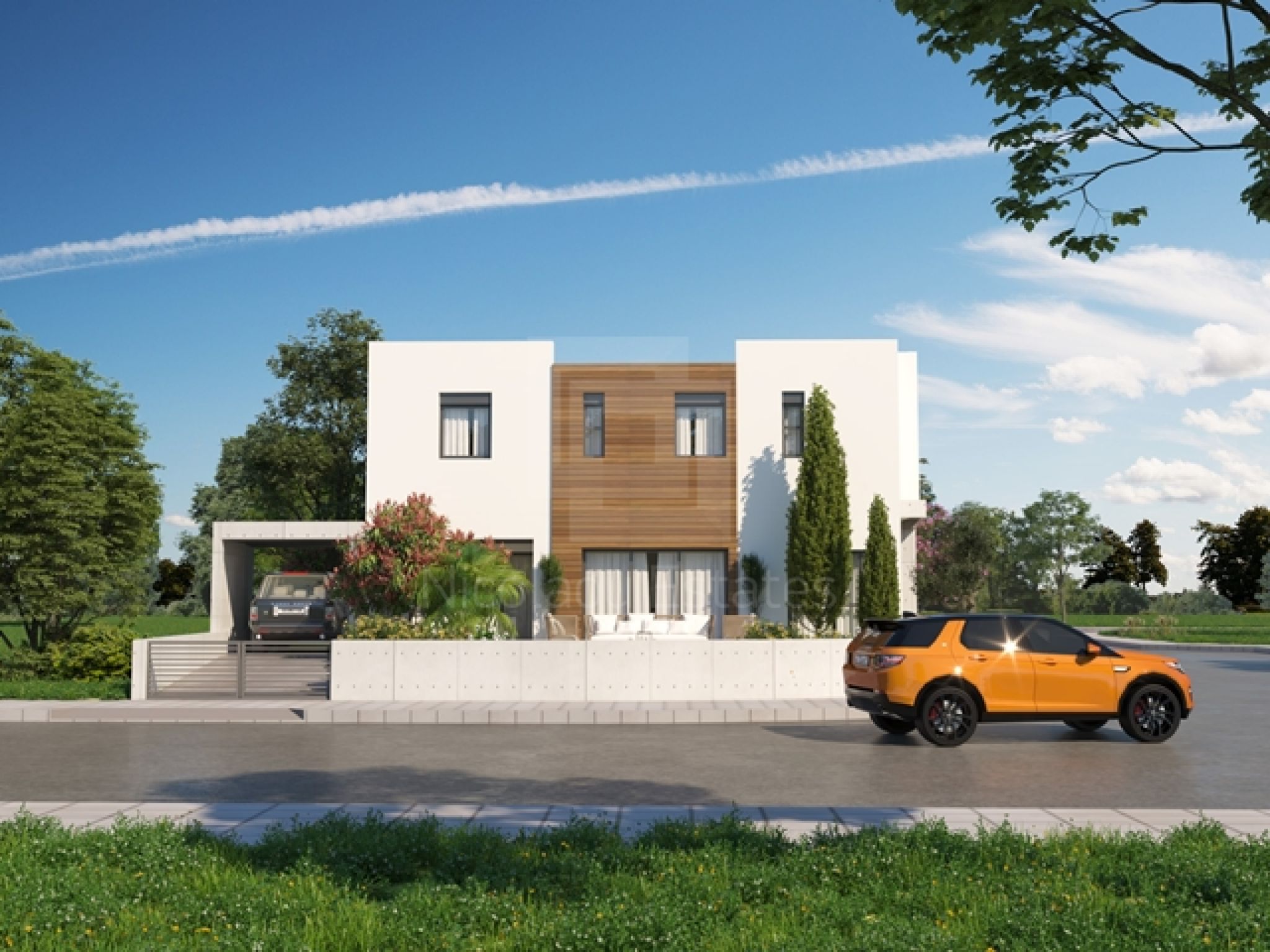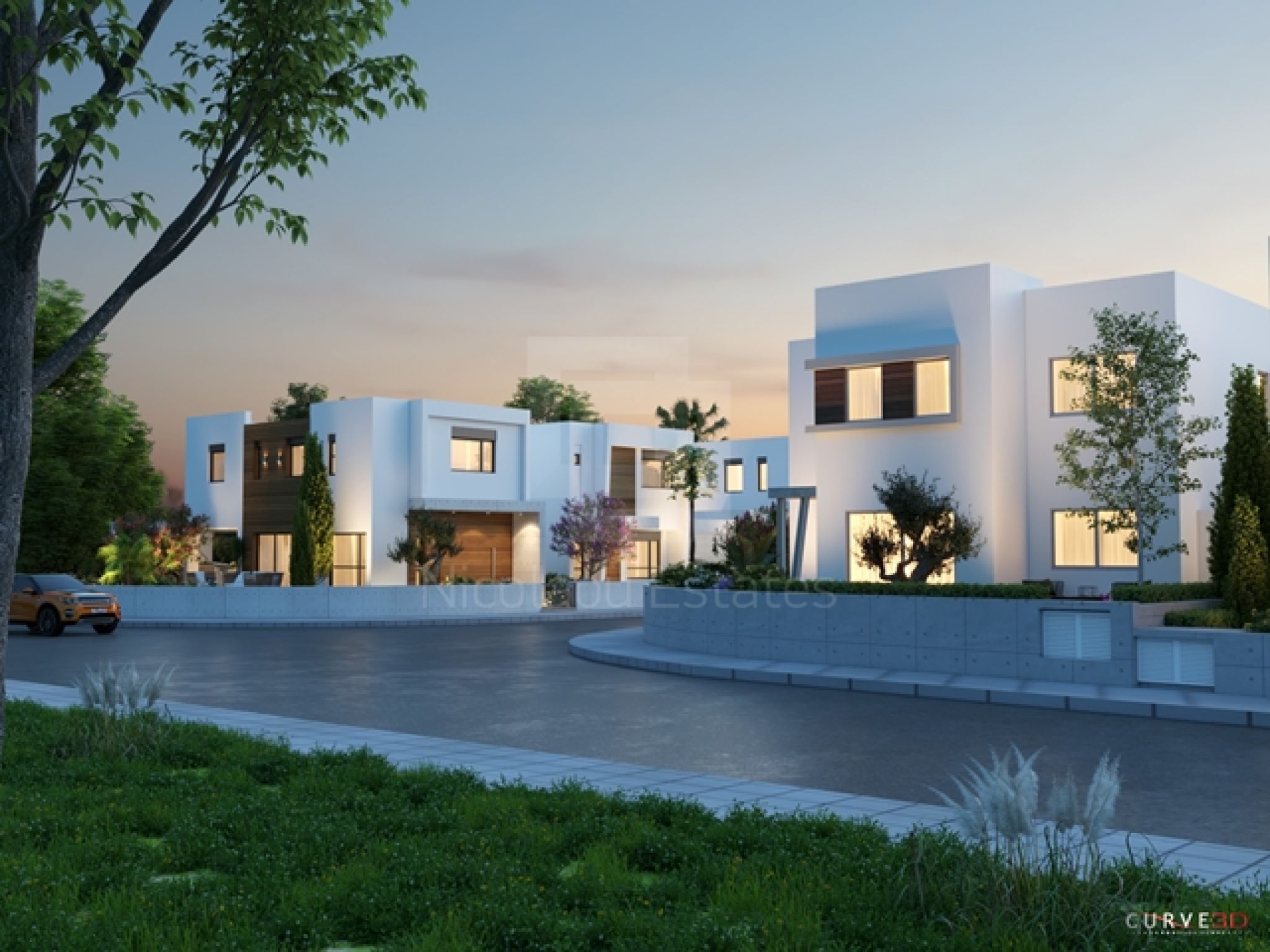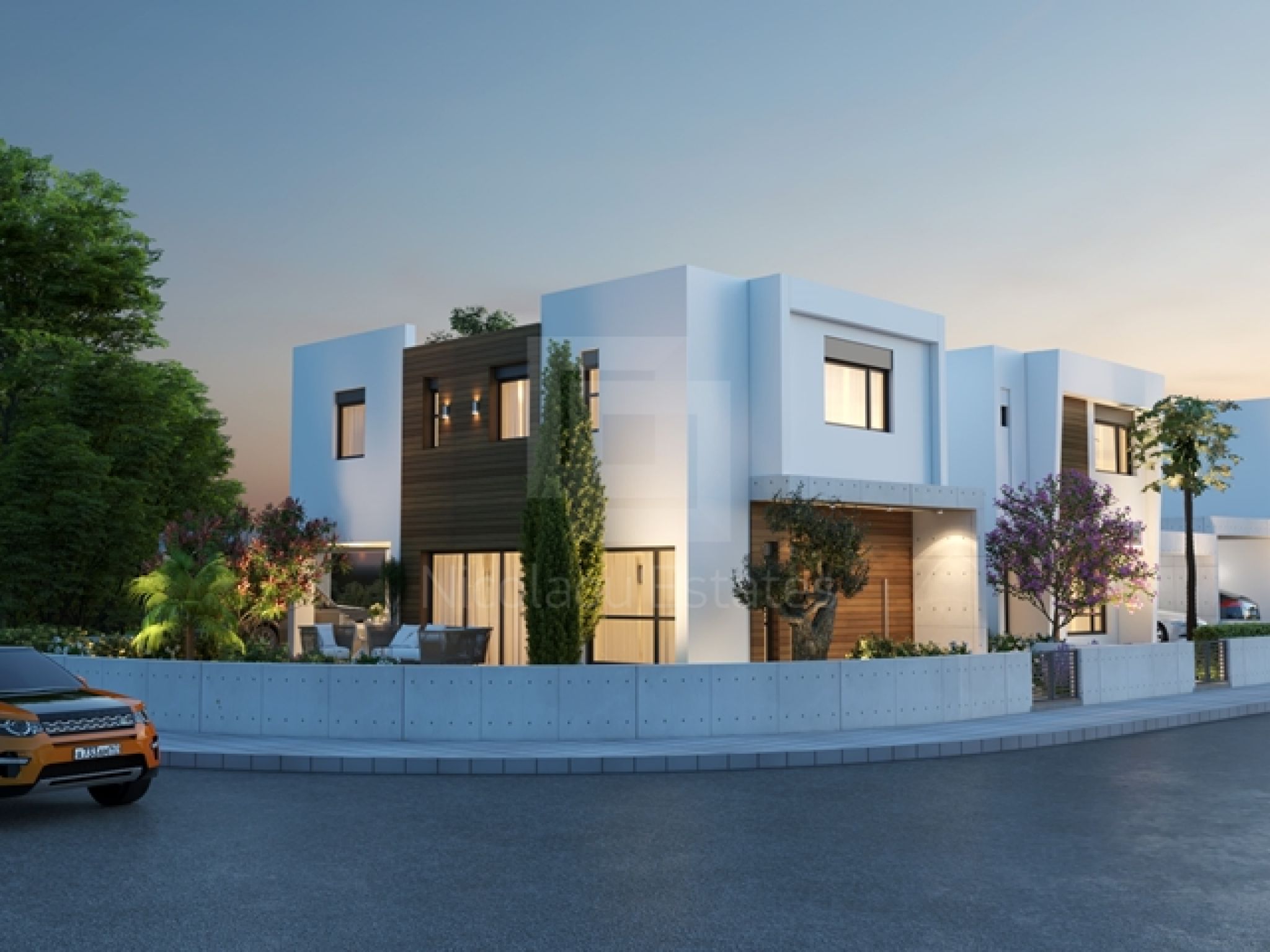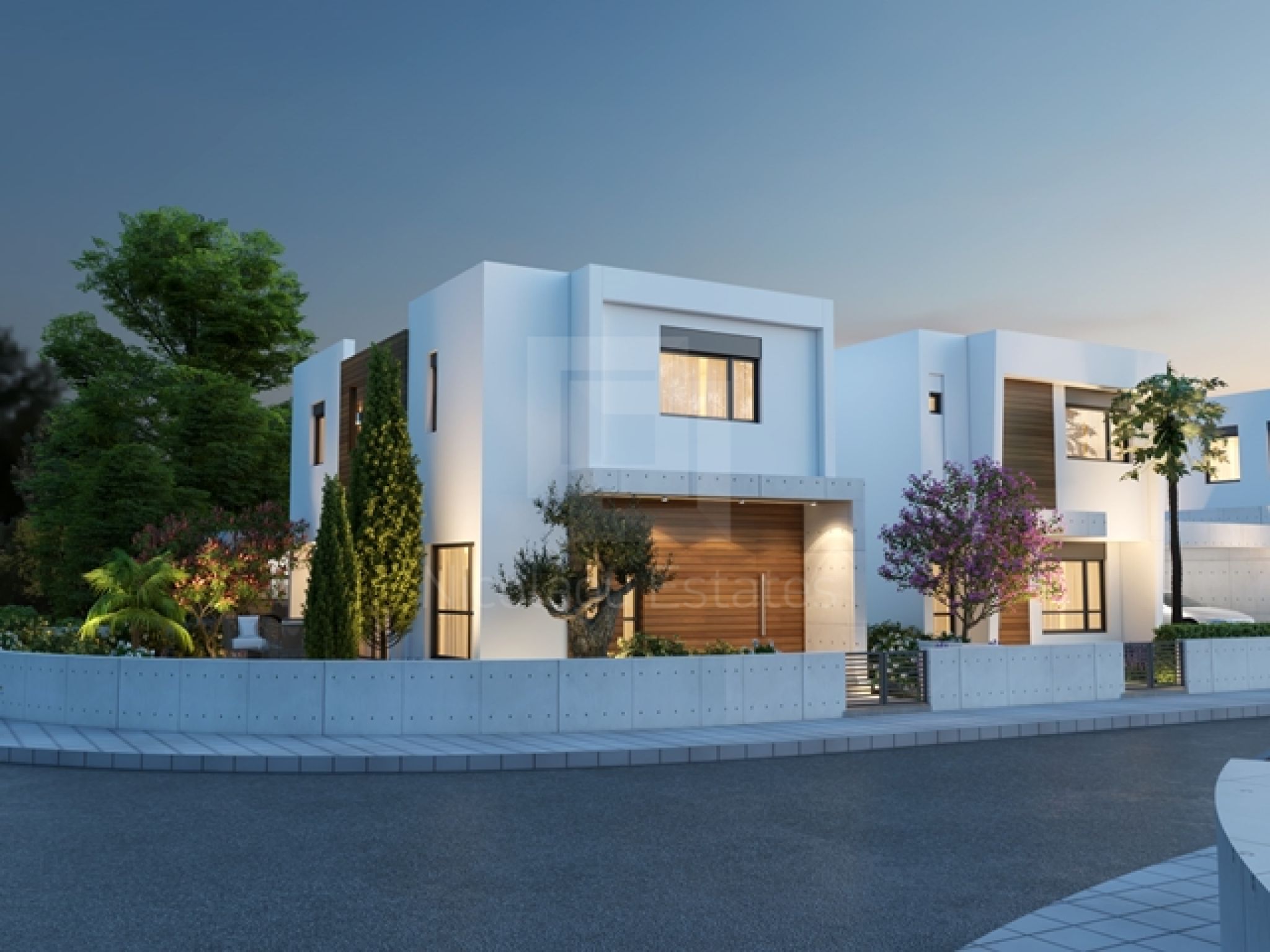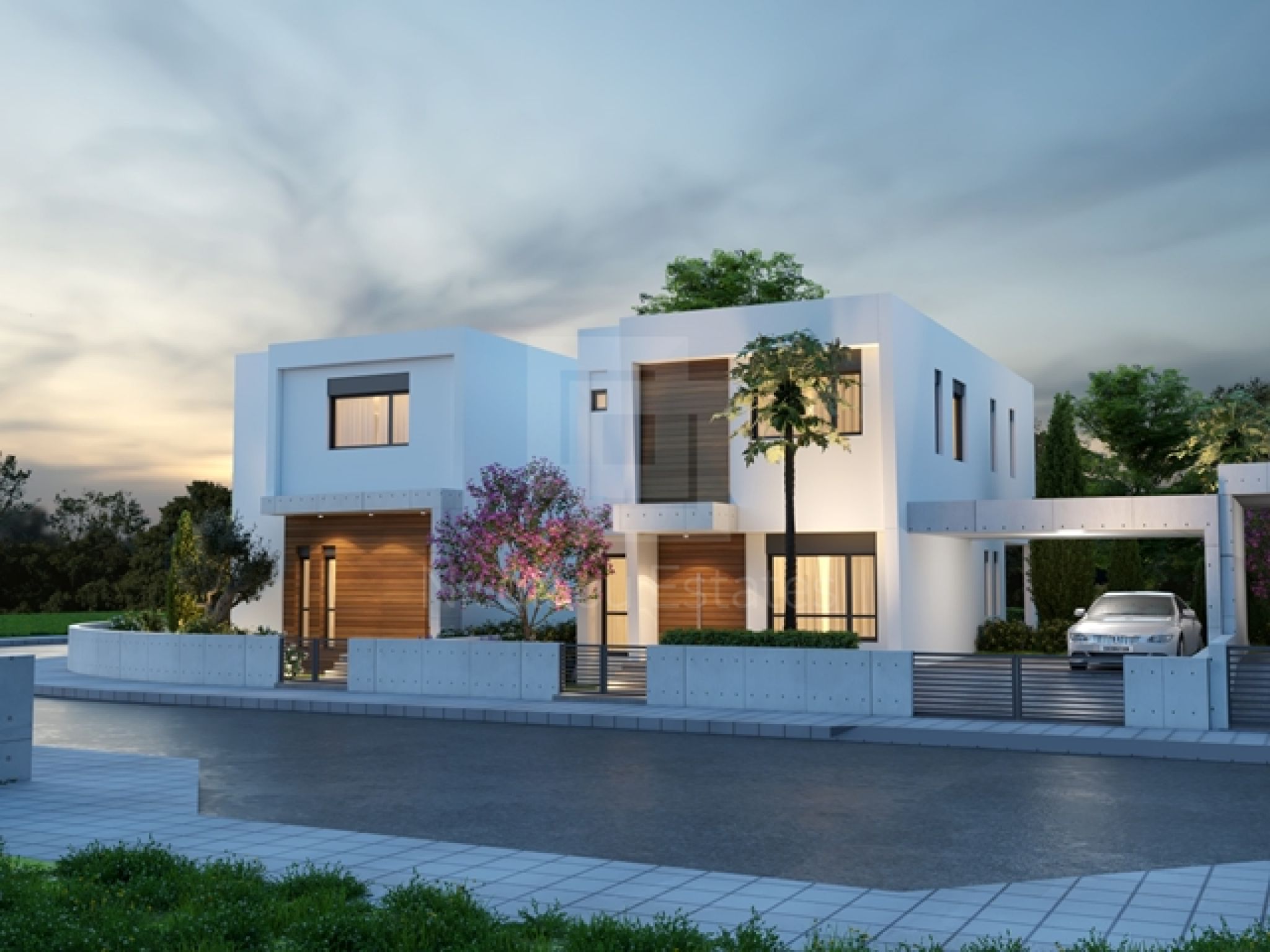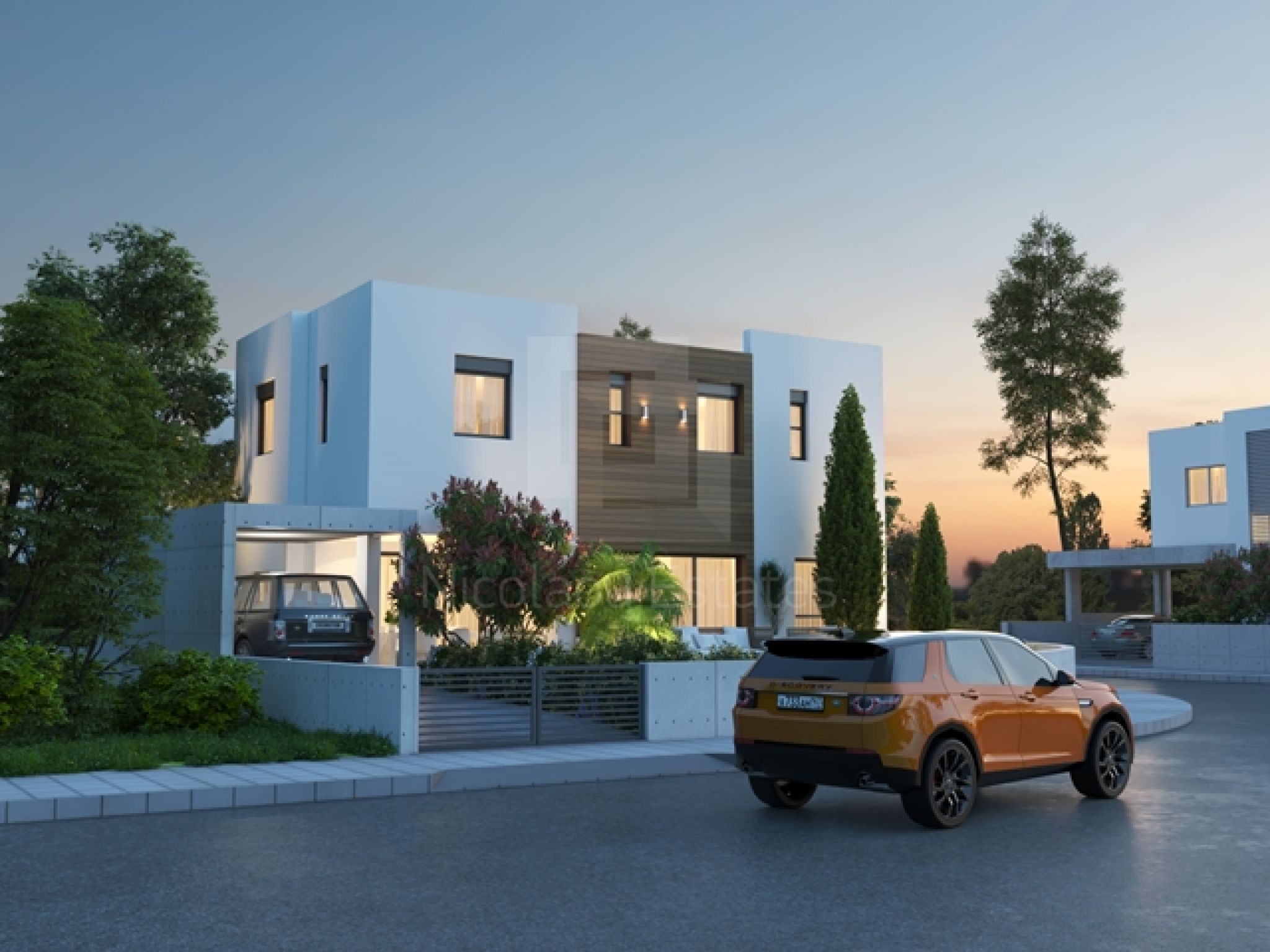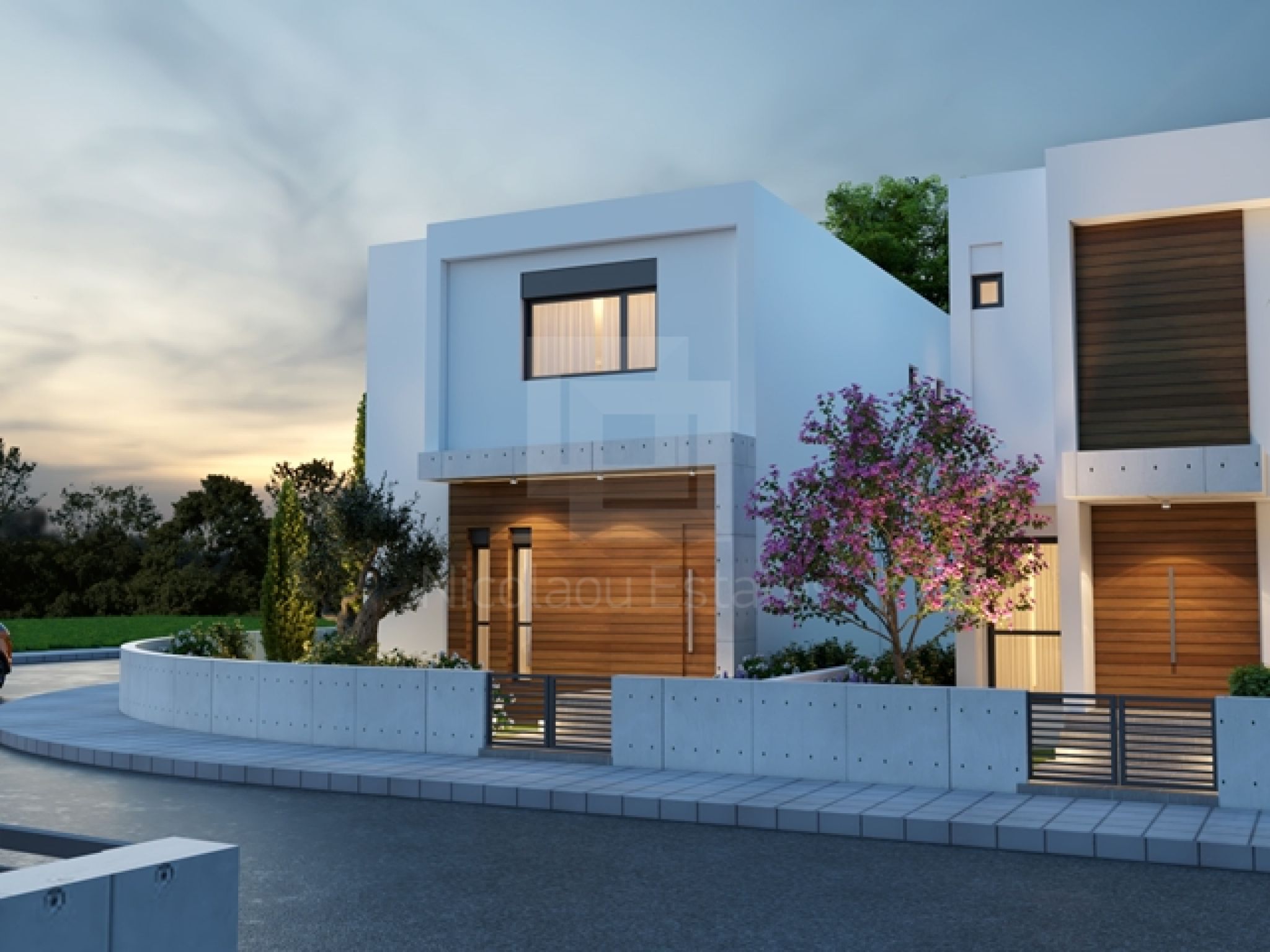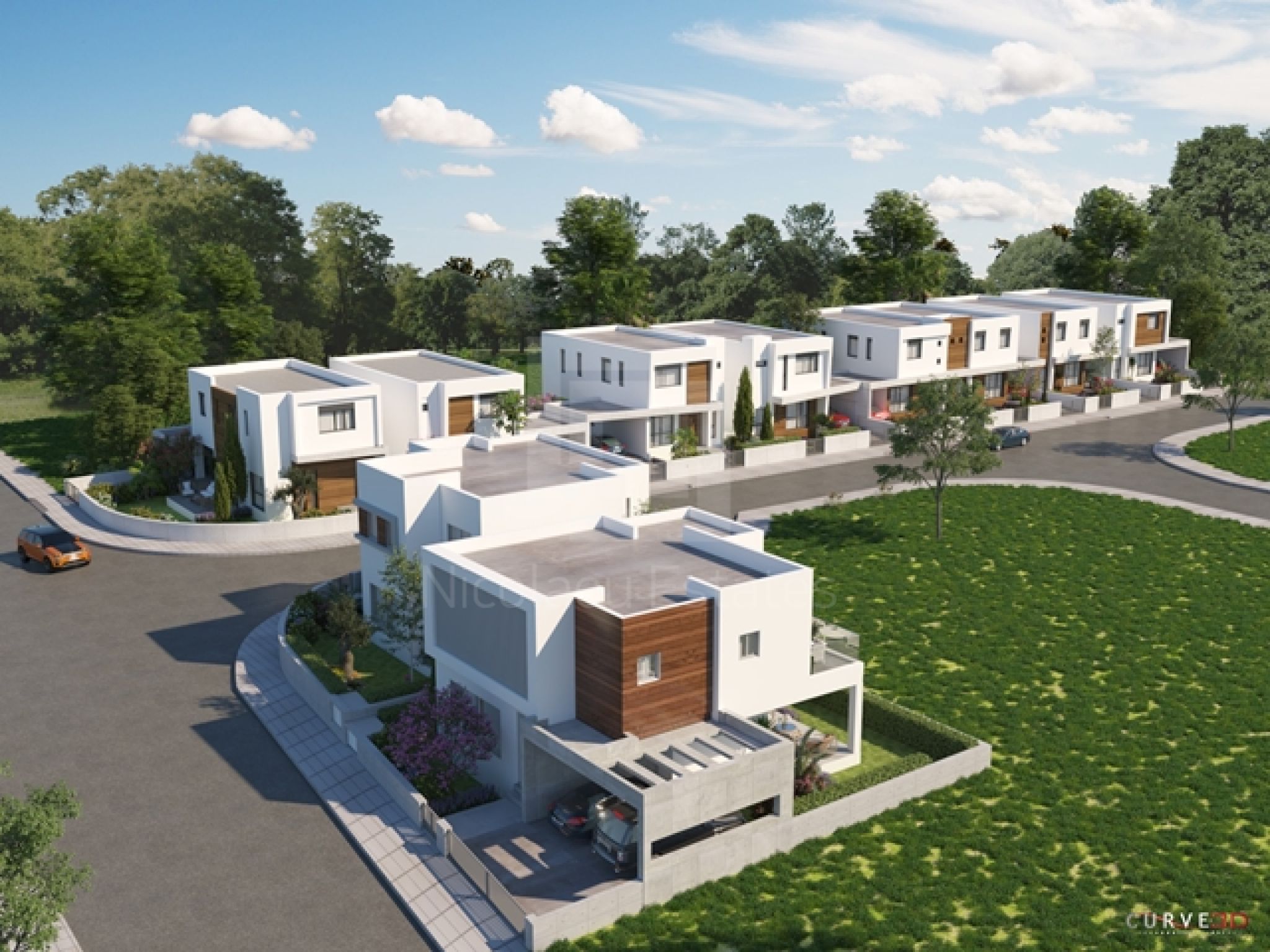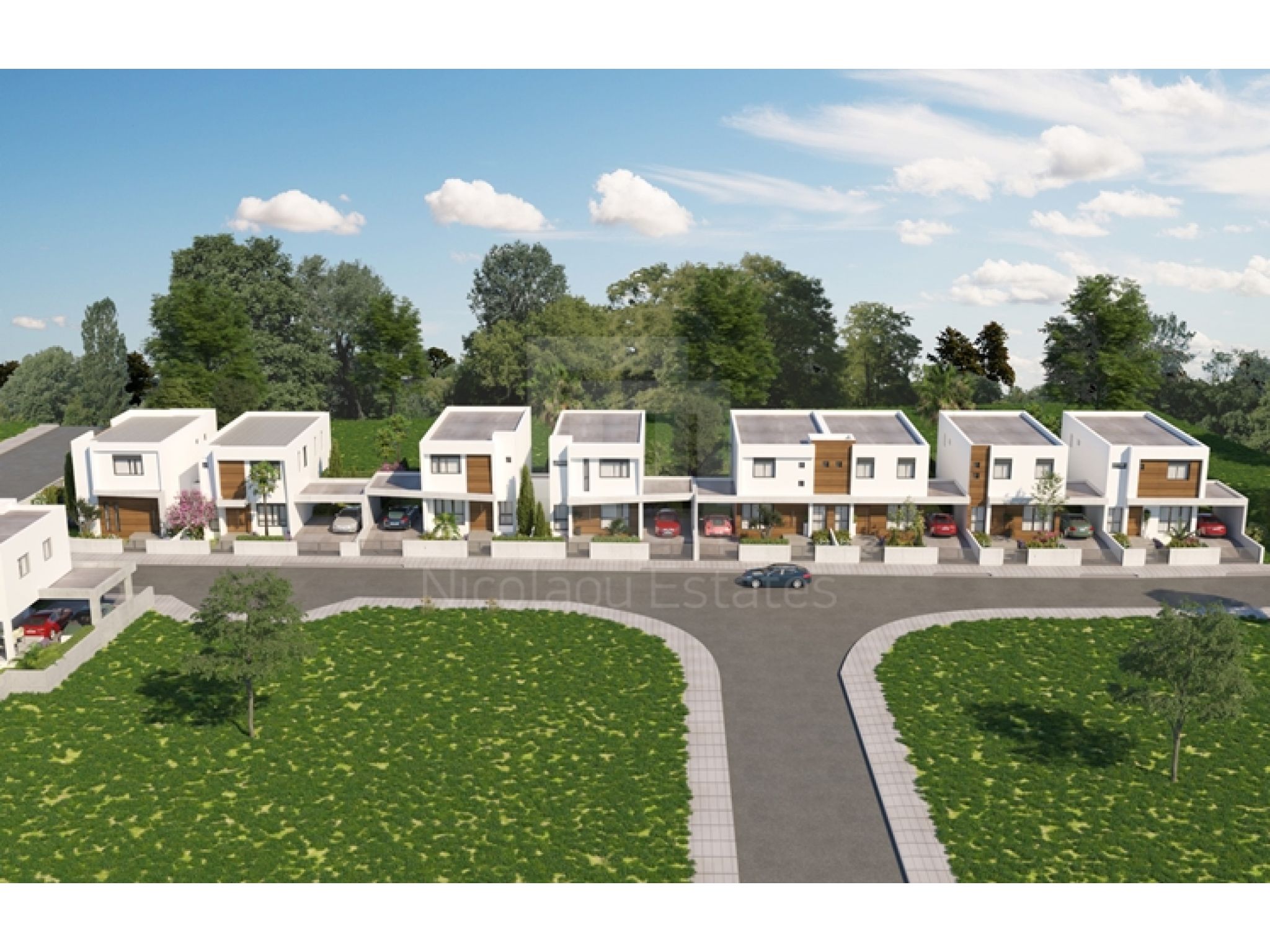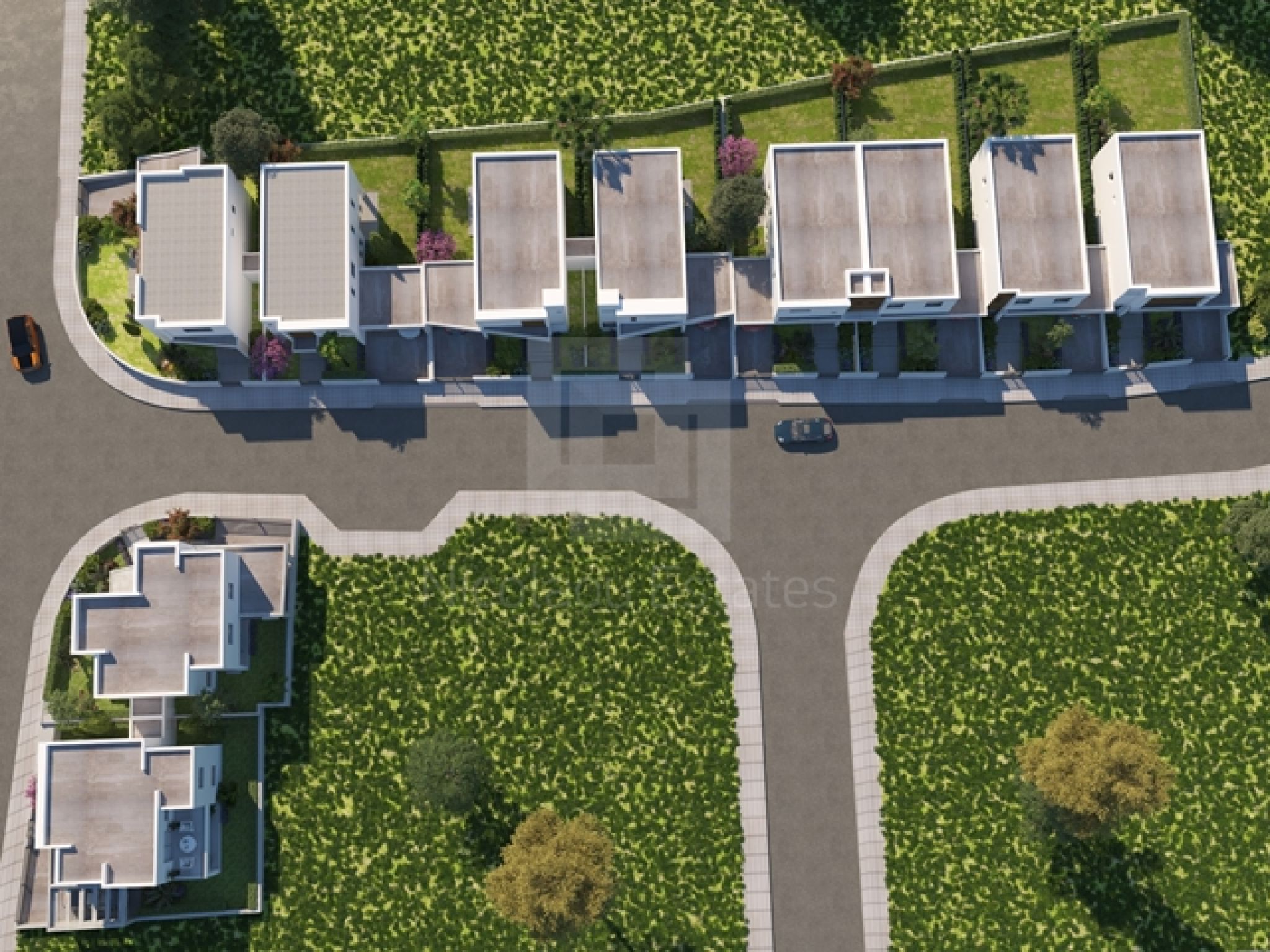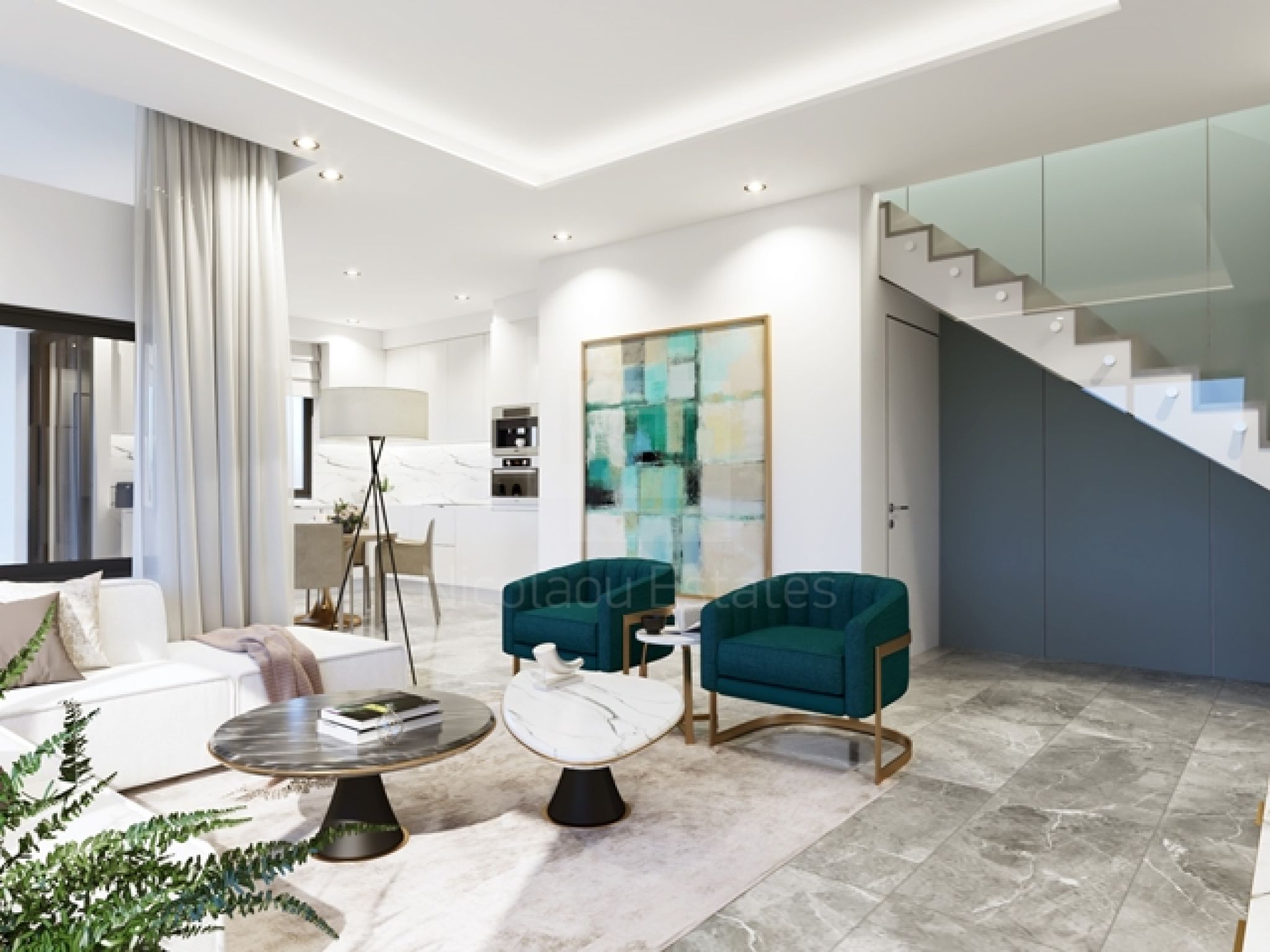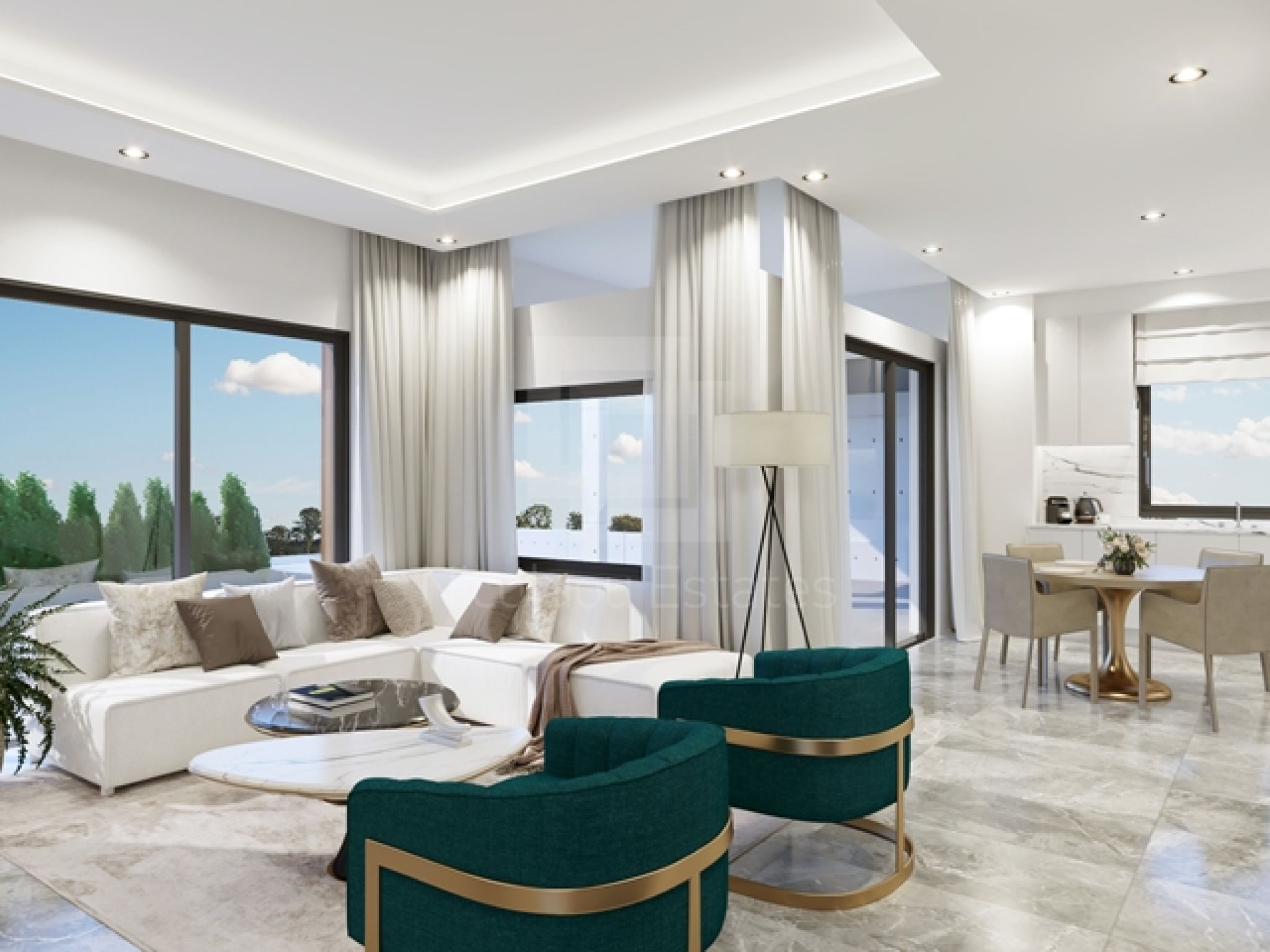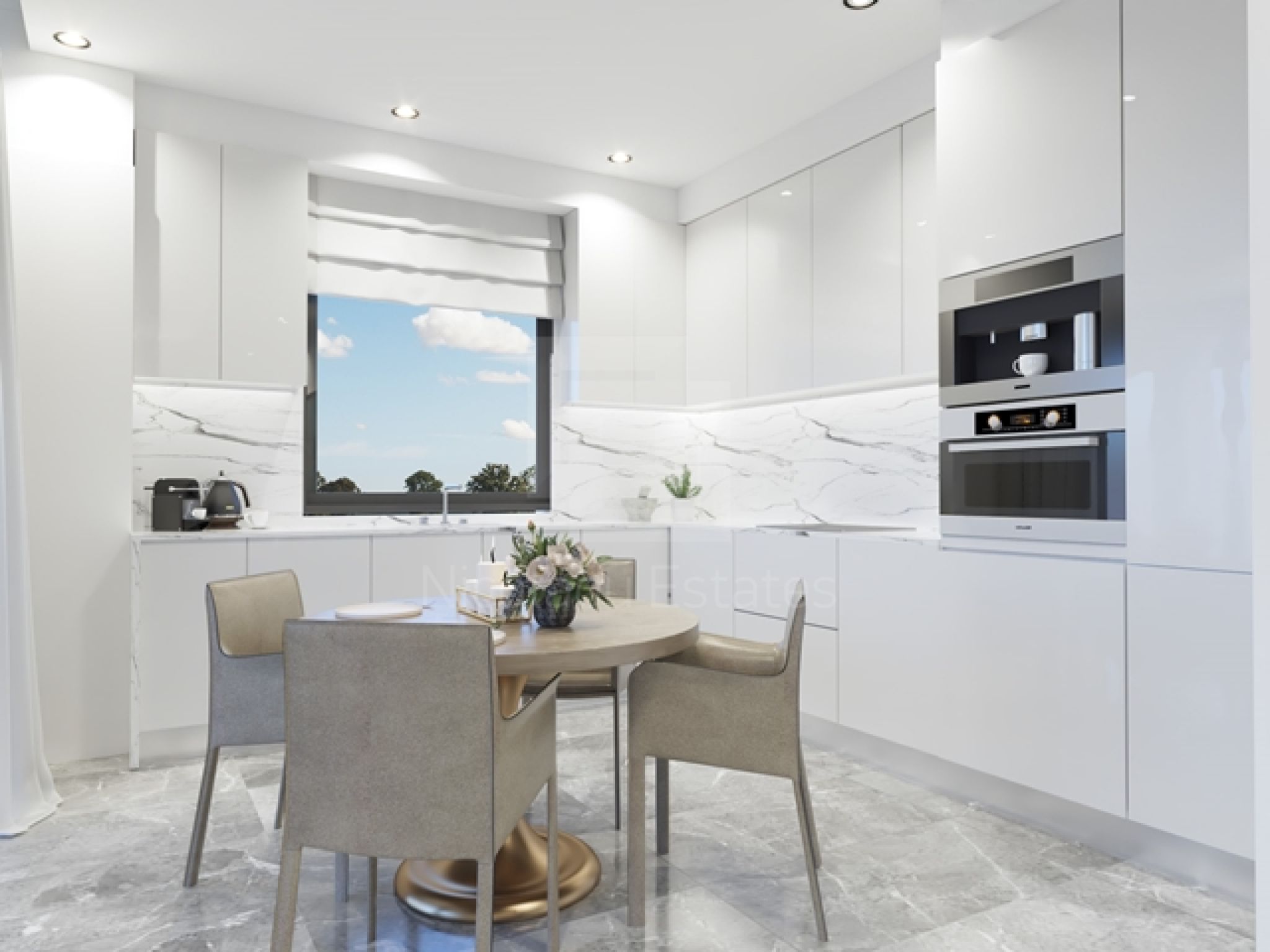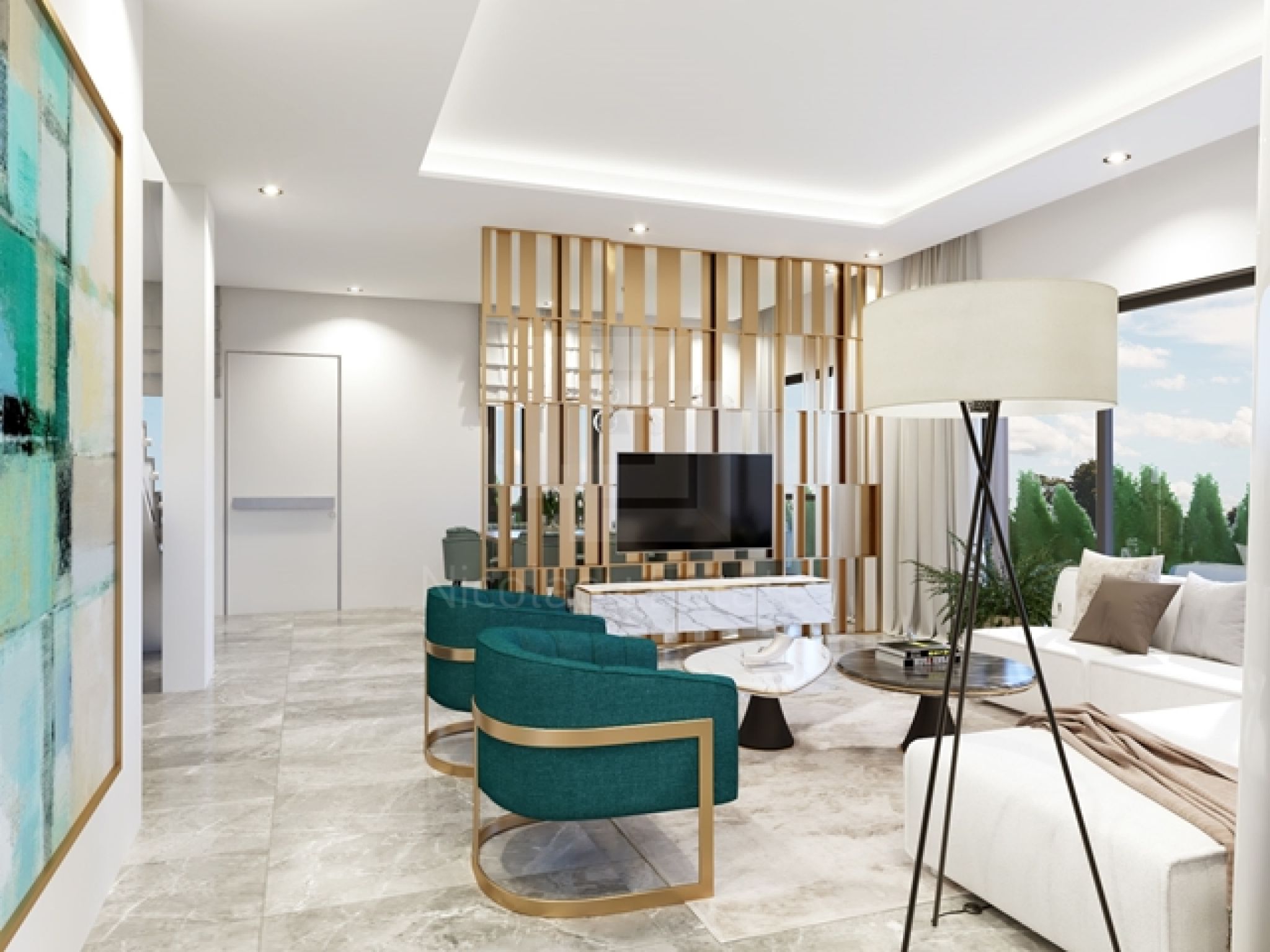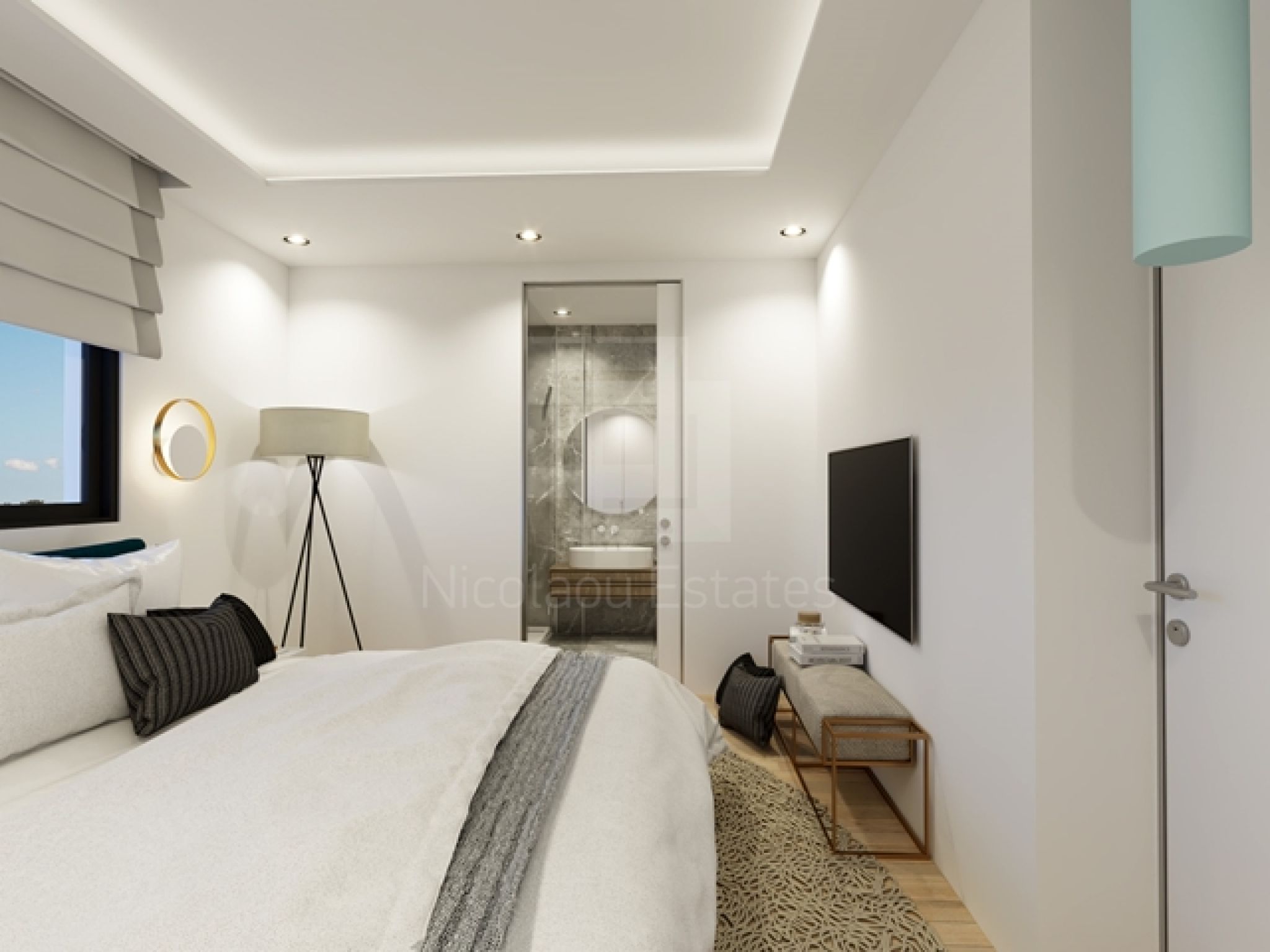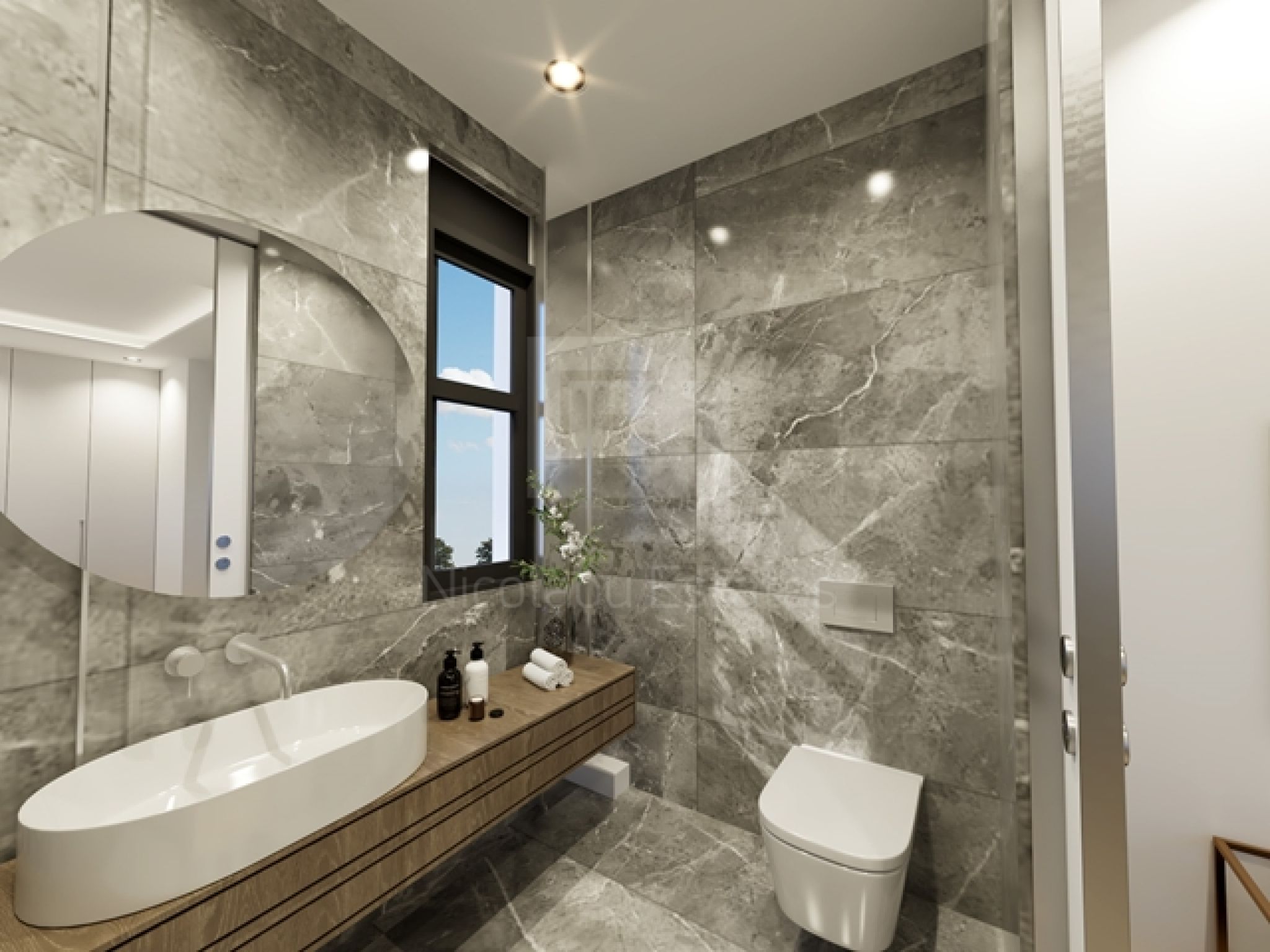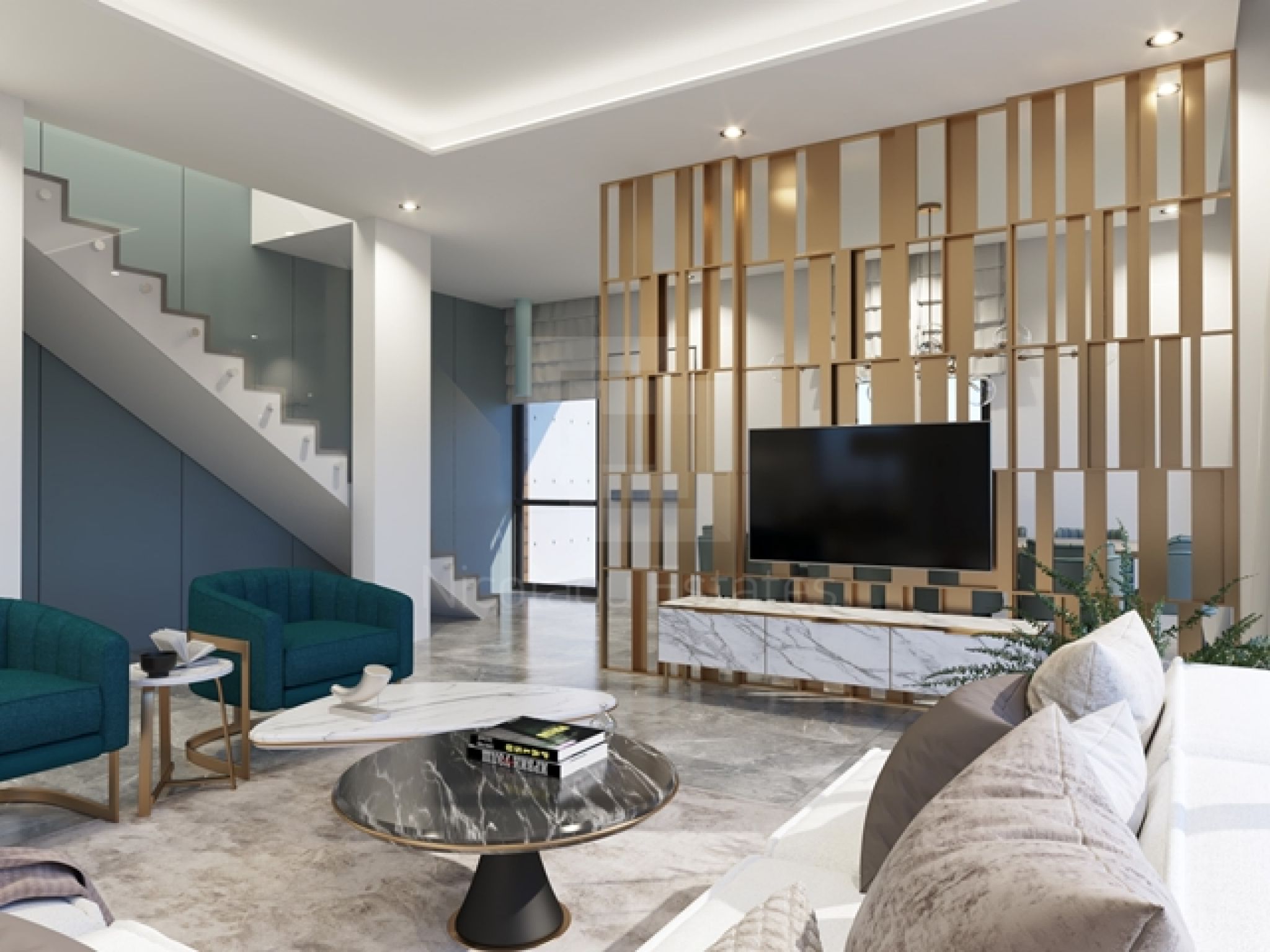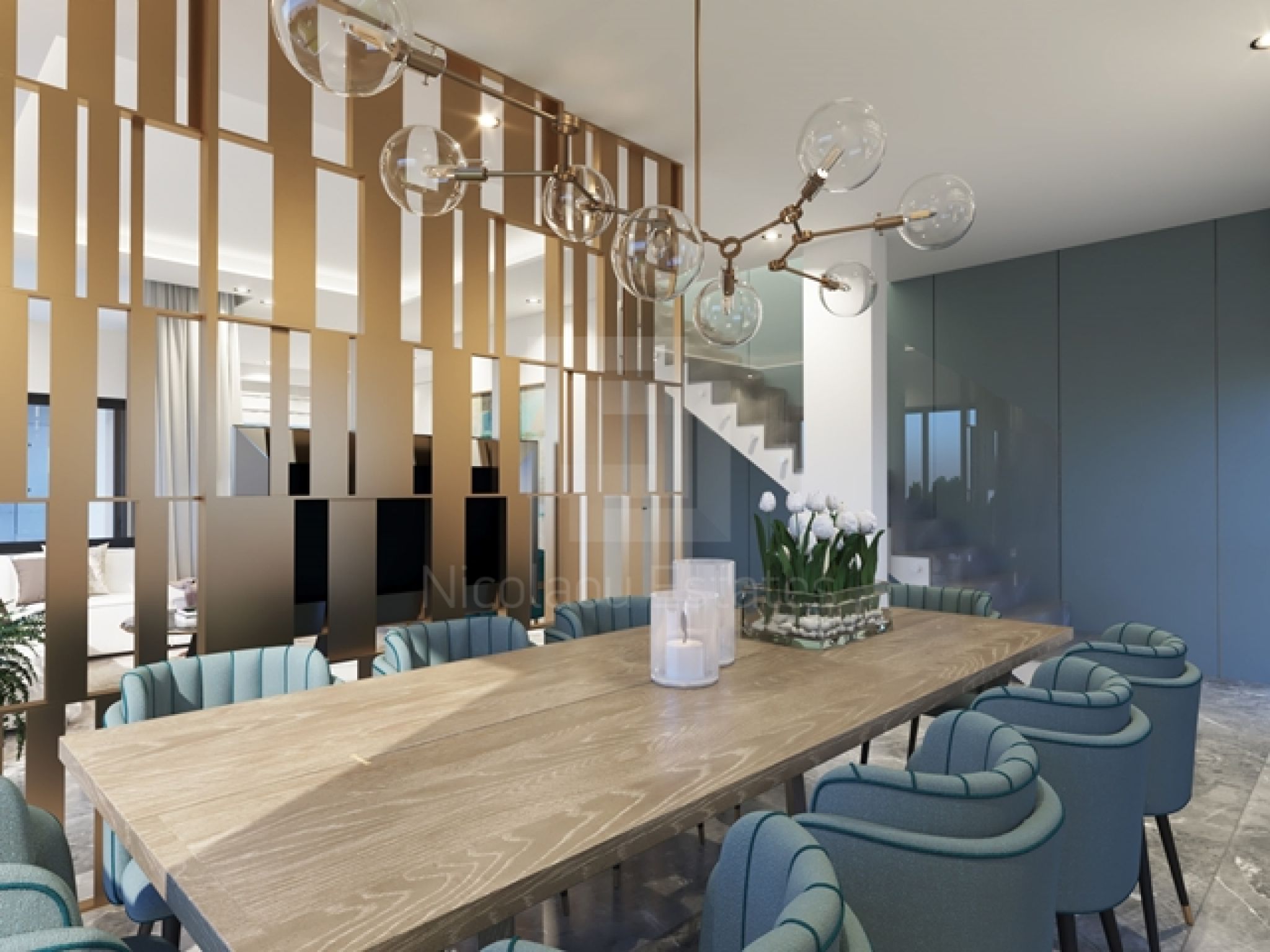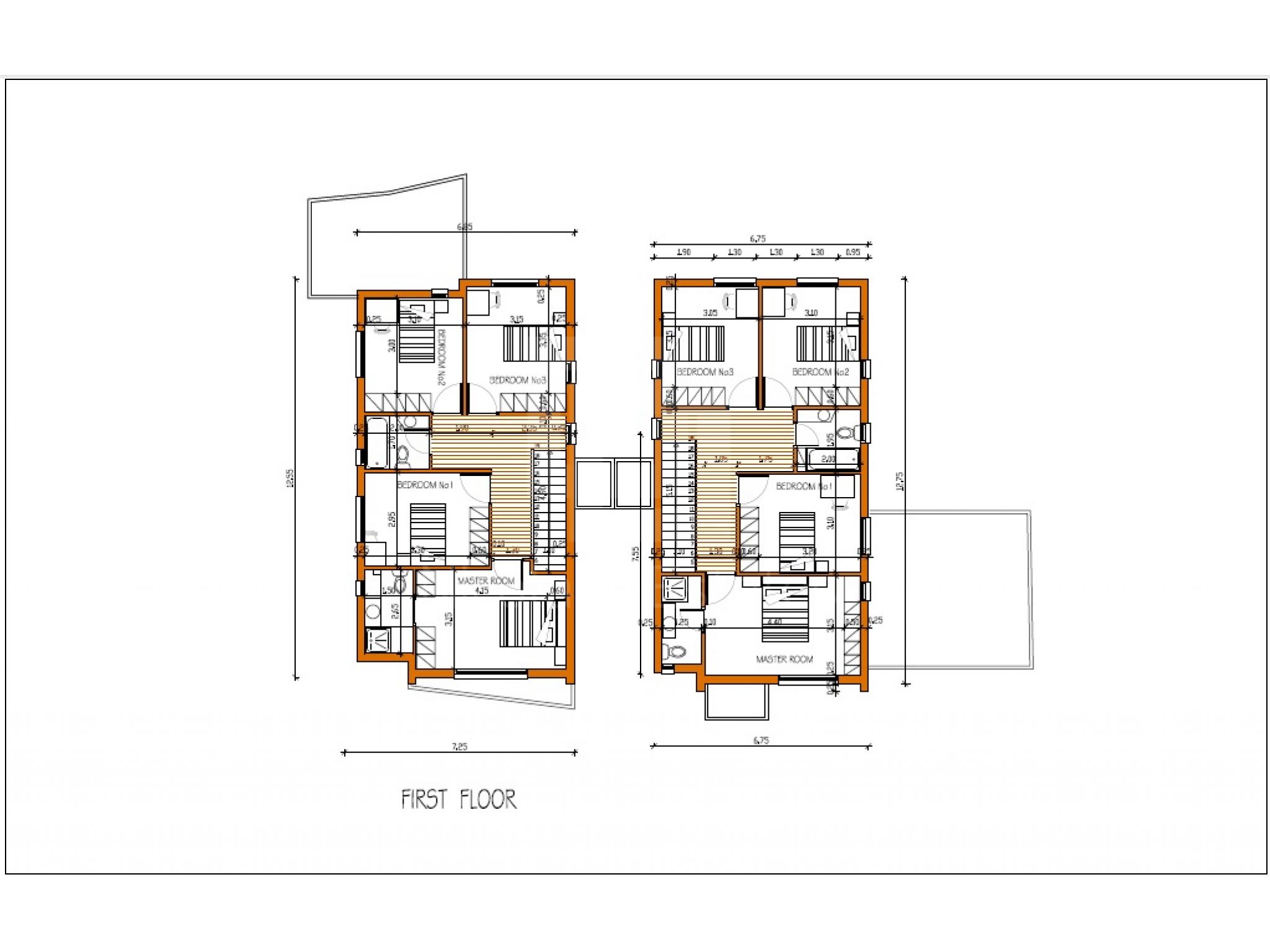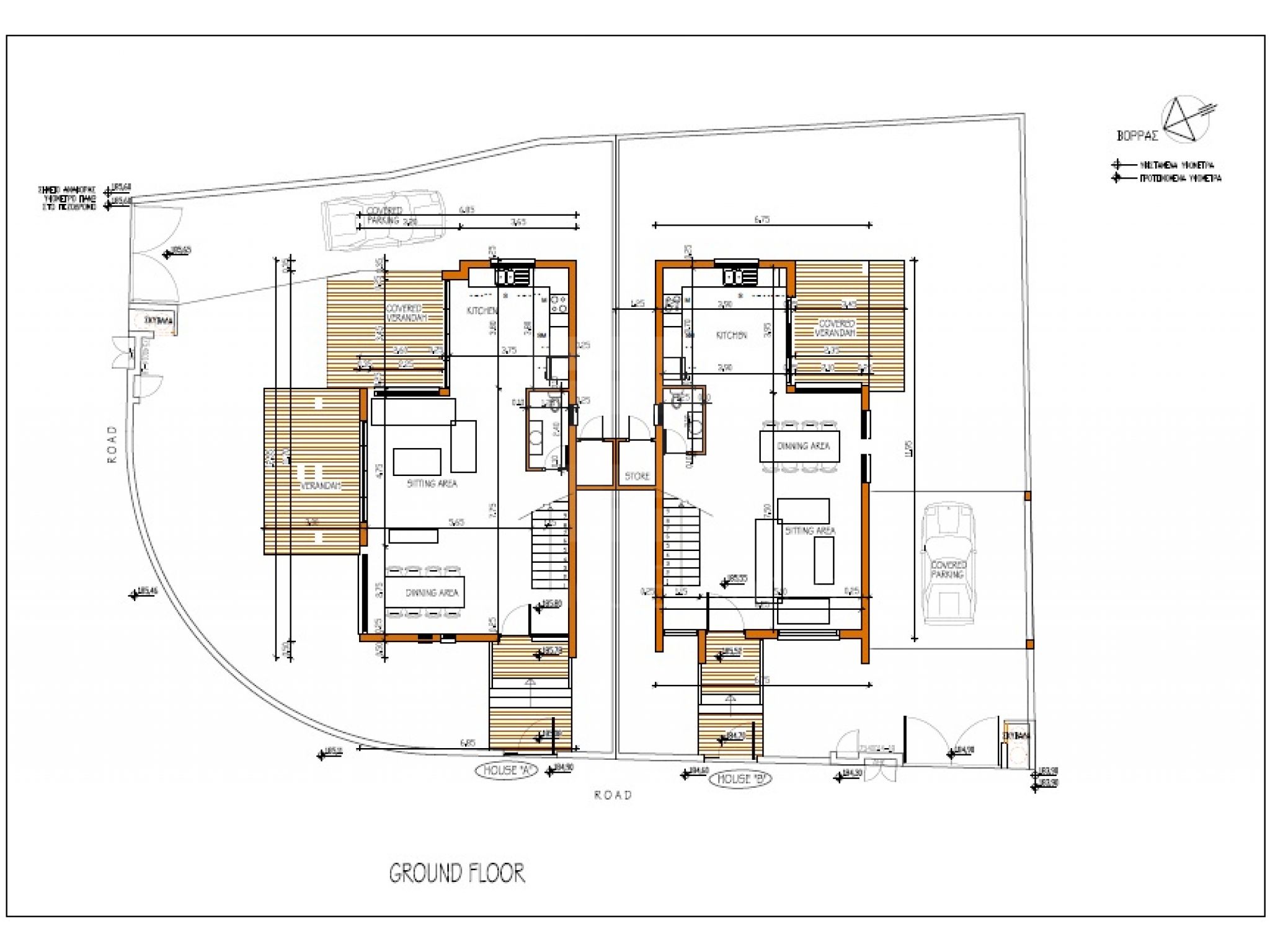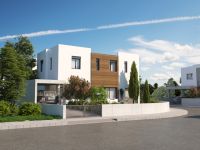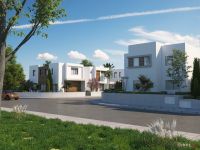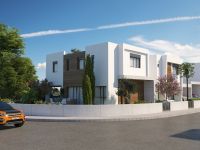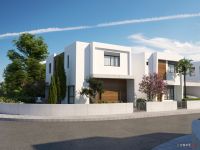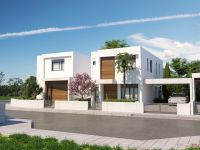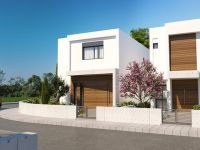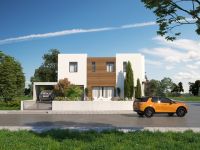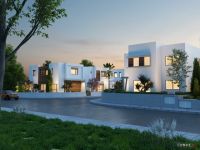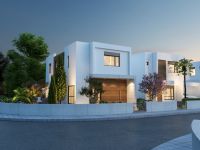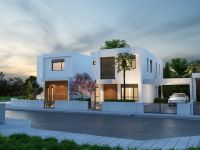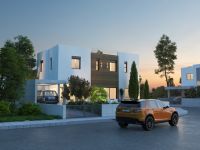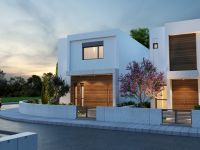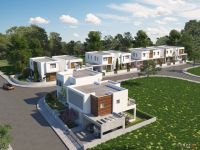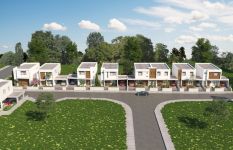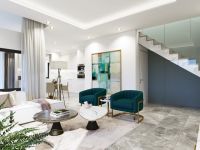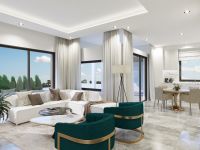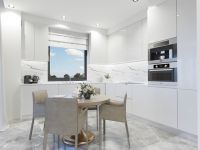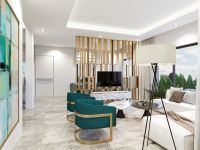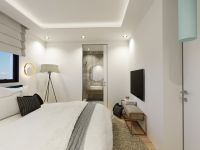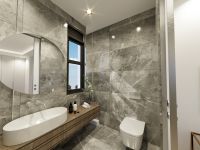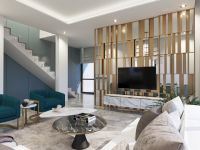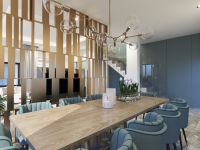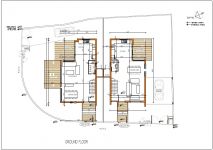 31
2
241
Completion Date:
14 months from sale
Covered Internal Area:
155 m2
Download 26 property images
DESCRIPTION
This two floors, detached house will be built in the area of ​​Geri in Nicosia. The ground floor is 71 sq.m and consists of the living room and dining area, a kitchen and a guest wc. The first floor (84 sq.m) consists of four bedrooms and two bathrooms. One of the bathrooms is en-suite in master bedroom.
TECHNICAL FEATURES:

- Energy Efficiency A

- Complete installation of underfloor central heating with heat pump

- Complete installation of photovoltaic panels

- Provisions: smart home system, alarm system, electric garage gate, air-condition split units, hot water return pump
- Covered veranda: 10 sq.m / Uncovered veranda: 19 sq.m
- Covered parking space 16 sq.m
---
Αυτή η διώροφη, ανεξάρτητη κατοικία θα χτιστεί στην περιοχή Γέρι στη Λευκωσία. Το ισόγειο είναι 71 τ.μ και αποτελείται από σαλόνι και τραπεζαρία, κουζίνα και wc επισκεπτών. Ο πρώτος όροφος (84 τ.μ.) αποτελείται από τέσσερα υπνοδωμάτια και δύο μπάνια. Ένα από τα μπάνια είναι en-suite στο κυρίως υπνοδωμάτιο.
ΤΕΧΝΙΚΑ ΧΑΡΑΚΤΗΡΙΣΤΙΚΑ:
- Ενεργειακή απόδοση Α

- Πλήρης εγκατάσταση ενδοδαπέδιας κεντρικής θέρμανσης με αντλία θερμότητας

- Πλήρης εγκατάσταση φωτοβολταϊκών πάνελ

- Πρόνοιες: smart home system, σύστημα συναγερμού, ηλεκτρική γκαραζόπορτα, μονάδες κλιματισμού, αντλία επιστροφής ζεστού νερού

- Σκεπαστή βεράντα: 10 τ.μ. / Ακάλυπτη βεράντα: 19 τ.μ

- Σκεπαστός χώρος στάθμευσης 16 τ.μ
MAIN PROPERTY FEATURES
Brand New
Central Heating
Garage / Designated Parking
Garden
Security System
Unfurnished
This 4-bedroom detached house in Geri, Nicosia is being offered for sale at EUR 340.000 (VAT not included).
To arrange an appointment to view this and any other property from our website, please call or email us directly.
Other property suggestions
VL19460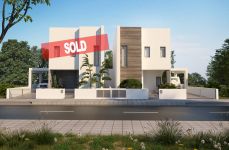 Lakatamia, Nicosia
4 Bed House/Detached For Sale
ΣΠΙΤΙ ΤΕΣΣΑΡΩΝ ΥΠΝΟΔΩΜΑΤΙΩΝ ΜΕ ΦΩΤΟΒΟΛΤΑΪΚΟ ΣΥΣΤΗΜΑ ΠΡΟΣ ΠΩΛΗΣΗ ΣΤΗΝ ΠΕΡΙΟΧΗ ΣΤΕΛΜΕΚ ΣΤΗΝ ΛΑΚΑΤΑΜΙΑ
EUR 350.000
For internal use only:
61DEPI
VL19225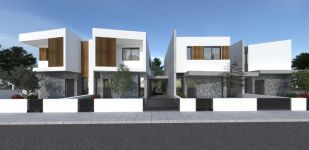 Geri, Nicosia
3 Bed House/Semi-Detached For Sale
ΚΑΤΟΙΚΙΑ ΤΡΙΩΝ ΥΠΝΟΔΩΜΑΤΙΩΝ ΠΡΟΣ ΠΩΛΗΣΗ ΣΤΟ ΓΕΡΙ ΜΕ ΦΩΤΟΒΟΛΤΑΪΚΟ ΣΥΣΤΗΜΑ
EUR 350.000
For internal use only:
61DEPI
VL19211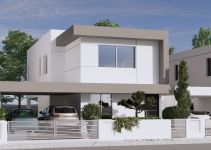 Archangelos, Nicosia
4 Bed House/Detached For Sale
ΚΑΤΟΙΚΙΑ ΤΕΣΣΑΡΩΝ ΥΠΝΟΔΩΜΑΤΙΩΝ ΠΡΟΣ ΠΩΛΗΣΗ ΣΤΟΝ ΑΡΧΑΓΓΕΛΟ ΜΕ ΦΩΤΟΒΟΛΤΑΪΚΟ ΣΥΣΤΗΜΑ
EUR 345.000
For internal use only:
50CHPI
VL19120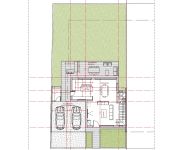 Lakatamia, Nicosia
3 Bed House/Detached For Sale
ΚΑΤΟΙΚΙΑ ΤΡΙΩΝ ΥΠΝΟΔΩΜΑΤΙΩΝ ΜΕ ΕΠΙΠΛΕΟΝ ΔΩΜΑΤΙΟ ΓΙΑ ΓΡΑΦΕΙΟ ΠΡΟΣ ΠΩΛΗΣΗ ΣΤΗΝ ΛΑΚΑΤΑΜΙΑ
EUR 360.000
For internal use only:
50CHPI
VL19008
Archangelos, Nicosia
3 Bed House/Detached For Sale
ΜΟΝΤΕΡΝΑ ΟΙΚΙΑ ΤΡΙΩΝ ΥΠΝΟΔΩΜΑΤΙΩΝ ΠΡΟΣ ΠΩΛΗΣΗ ΣΤΟΝ ΑΡΧΑΓΓΕΛΟ
EUR 340.000
For internal use only:
50CHPI
VL19001
Latsia, Nicosia
3 Bed House For Sale
ΚΑΤΟΙΚΙΑ ΤΡΙΩΝ ΥΠΝΟΔΩΜΑΤΙΩΝ ΜΕΓΡΑΦΕΙΟ ΠΡΟΣ ΠΩΛΗΣΗ ΣΤΑ ΛΑΤΣΙΑ ΚΟΝΤΑ ΣΤΟ Nuevo Campo
EUR 410.000
For internal use only:
50CHPI
VL18773
Dali, Nicosia
3 Bed House/Detached For Sale
EUR 430.000
For internal use only:
16MANI
VL18761
Geri, Nicosia
4 Bed House/Detached For Sale
ΚΑΤΟΙΚΙΑ ΤΕΣΣΑΡΩΝ ΥΠΝΟΔΩΜΑΤΙΩΝ ΣΕ ΓΩΝΙΑΚΟ ΟΙΚΟΠΕΔΟ ΠΡΟΣ ΠΩΛΗΣΗ ΣΤΟ ΓΕΡΙ ΚΟΝΤΑ ΣΤΟ ΠΑΡΚΟ ΑΘΑΛΑΣΣΑΣ
EUR 425.000
For internal use only:
50CHPI
VL18612
Lakatamia, Nicosia
4 Bed House For Sale
ΚΑΤΟΙΚΙΑ ΤΕΣΣΑΡΩΝ ΥΠΝΟΔΩΜΑΤΙΩΝ ΜΕ ΚΗΠΟ & ΧΩΡΟ ΣΤΑΘΜΕΥΣΗΣ ΓΙΑ 2 ΑΥΤΟΚΙΝΗΤΑ ΠΡΟΣ ΠΩΛΗΣΗ ΣΤΗΝ ΛΑΚΑΤΑΜΙΑ
EUR 395.000
For internal use only:
50CHPI
VL18585
Archangelos, Nicosia
4 Bed House/Detached For Sale
ΜΟΝΤΕΡΝΑ ΚΑΤΟΙΚΙΑ ΤΕΣΣΑΡΩΝ ΥΠΝΟΔΩΜΑΤΙΩΝ ΠΡΟΣ ΠΩΛΗΣΗ ΣΤΟΝ ΑΡΧΑΓΓΕΛΟ ΜΕ ΣΥΣΤΗΜΑ ΕΞΥΠΝΟΥ ΣΠΙΤΙΟΥ
EUR 405.000
For internal use only:
50CHPI
VL18584
Archangelos, Nicosia
4 Bed House/Detached For Sale
ΜΟΝΤΕΡΝΑ ΚΑΤΟΙΚΙΑ ΤΕΣΣΑΡΩΝ ΥΠΝΟΔΩΜΑΤΙΩΝ ΣΕ ΓΩΝΙΑΚΟ ΟΙΚΟΠΕΔΟ ΜΕ ΚΗΠΟ ΠΡΟΣ ΠΩΛΗΣΗ ΣΤΟΝ ΑΡΧΑΓΓΕΛΟ
EUR 418.000
For internal use only:
50CHPI
VL18497
Latsia, Nicosia
4 Bed House/Semi-Detached For Sale
ΤΕΣΣΑΡΩΝ ΥΠΝΟΔΩΜΑΤΙΩΝ ΚΑΤΟΙΚΙΑ ΜΕ ΦΩΤΟΒΟΛΤΑΪΚΟ ΣΥΣΤΗΜΑ ΠΡΟΣ ΠΩΛΗΣΗ ΣΤΑ ΛΑΤΣΙΑ ΚΟΝΤΑ ΣΤΟ ΠΑΡΚΟ ΑΘΑΛΑΣΣΑΣ
EUR 310.000
For internal use only:
50CHPI
VL18493
Lakatamia, Nicosia
3 Bed House/Semi-Detached For Sale
ΜΟΝΤΕΡΝΑ ΚΑΤΟΙΚΙΑ ΤΡΙΩΝ ΥΠΝΟΔΩΜΑΤΙΩΝ ΣΕ ΜΕΓΑΛΟ ΟΙΚΟΠΕΔΟ ΚΟΝΤΑ ΣΤΗΝ ΑΕΡΟΠΟΡΙΑ ΛΑΚΑΤΑΜΙΑΣ
EUR 336.000
For internal use only:
50CHPI
VL18128
Kallithea, Nicosia
4 Bed House For Sale
ΜΟΝΤΕΡΝΑ ΚΑΤΟΙΚΙΑ ΤΕΣΣΑΡΩΝ ΥΠΝΟΔΩΜΑΤΙΩΝ ΠΡΟΣ ΠΩΛΗΣΗ ΣΤΟ ΔΑΛΙ ΜΕ ΟΜΟΡΦΟ ΚΗΠΟ & ΓΚΑΡΑΖ
EUR 368.000
For internal use only:
50CHPI
VL18127
Kallithea, Nicosia
4 Bed House For Sale
ΜΟΝΤΕΡΝΑ ΚΑΤΟΙΚΙΑ ΤΕΣΣΑΡΩΝ ΥΠΝΟΔΩΜΑΤΙΩΝ ΠΡΟΣ ΠΩΛΗΣΗ ΣΤΟ ΔΑΛΙ ΜΕ ΦΩΤΟΒΟΛΤΑΪΚΟ ΣΥΣΤΗΜΑ
EUR 378.000
For internal use only:
50CHPI
VL17884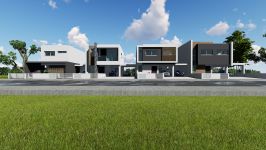 Tseri, Nicosia
3 Bed House/Detached For Sale
ΚΑΙΝΟΥΡΙΑ ΚΑΤΟΙΚΙΑ ΤΡΙΩΝ ΥΠΝΟΔΩΜΑΤΙΩΝ ΣΕ ΜΙΑ ΗΣΥΧΗ ΠΕΡΙΟΧΗ ΣΤΟ ΤΣΕΡΙ ΜΕ ΦΩΤΟΒΟΛΤΑΪΚΟ ΣΥΣΤΗΜΑ
EUR 308.000
For internal use only:
50CHPI