Under construction four bedroom house with modern design in Latsia area of Nicosia
ΥΠΟ ΚΑΤΑΣΚΕΥΗ ΚΑΤΟΙΚΙΑ ΤΕΣΣΑΡΩΝ ΥΠΝΟΔΩΜΑΤΙΩΝ ΣΤΑ ΛΑΤΣΙΑ ΜΕ ΜΟΝΤΕΡΝΟ ΣΧΕΔΙΑΣΜΟ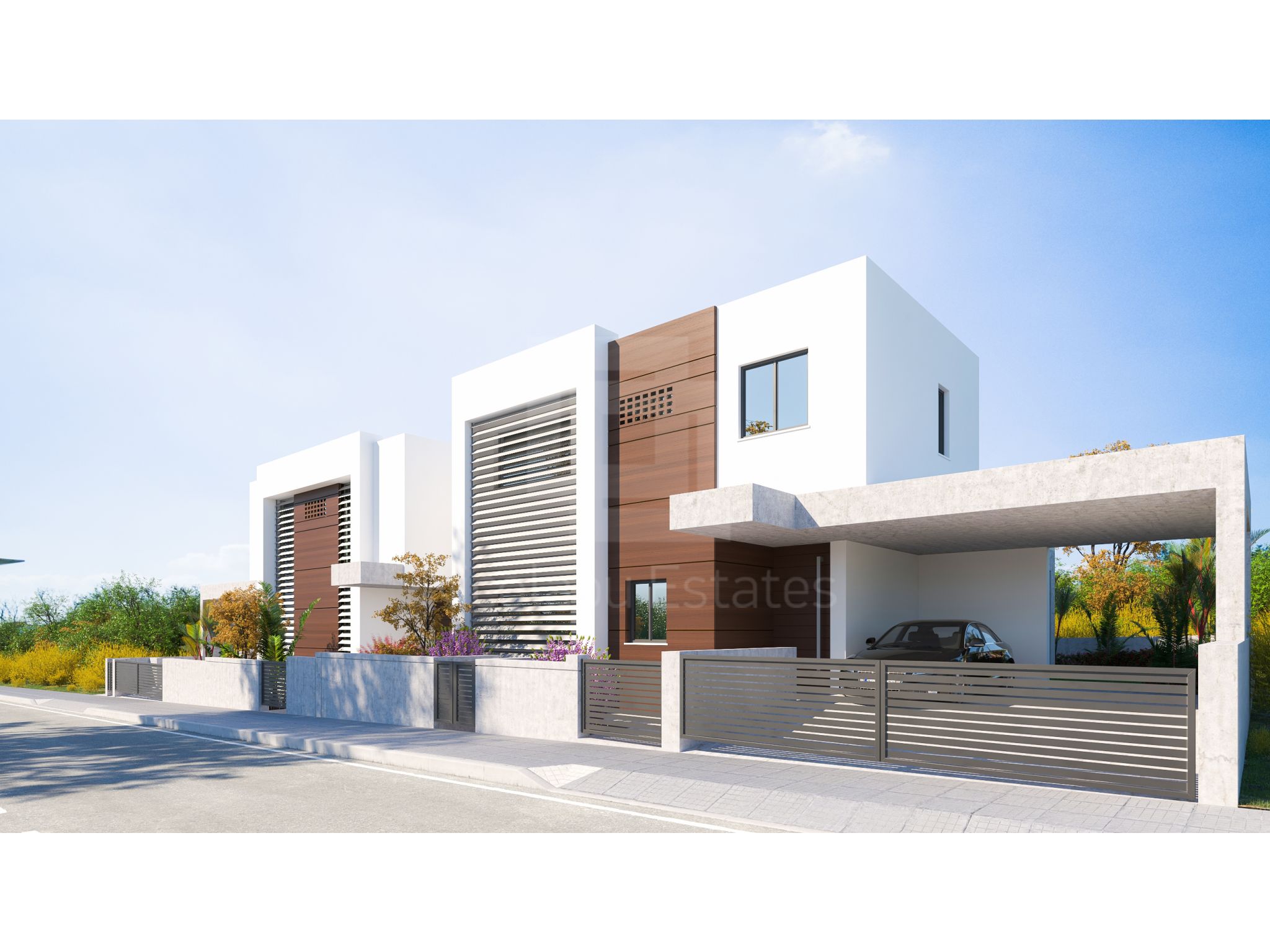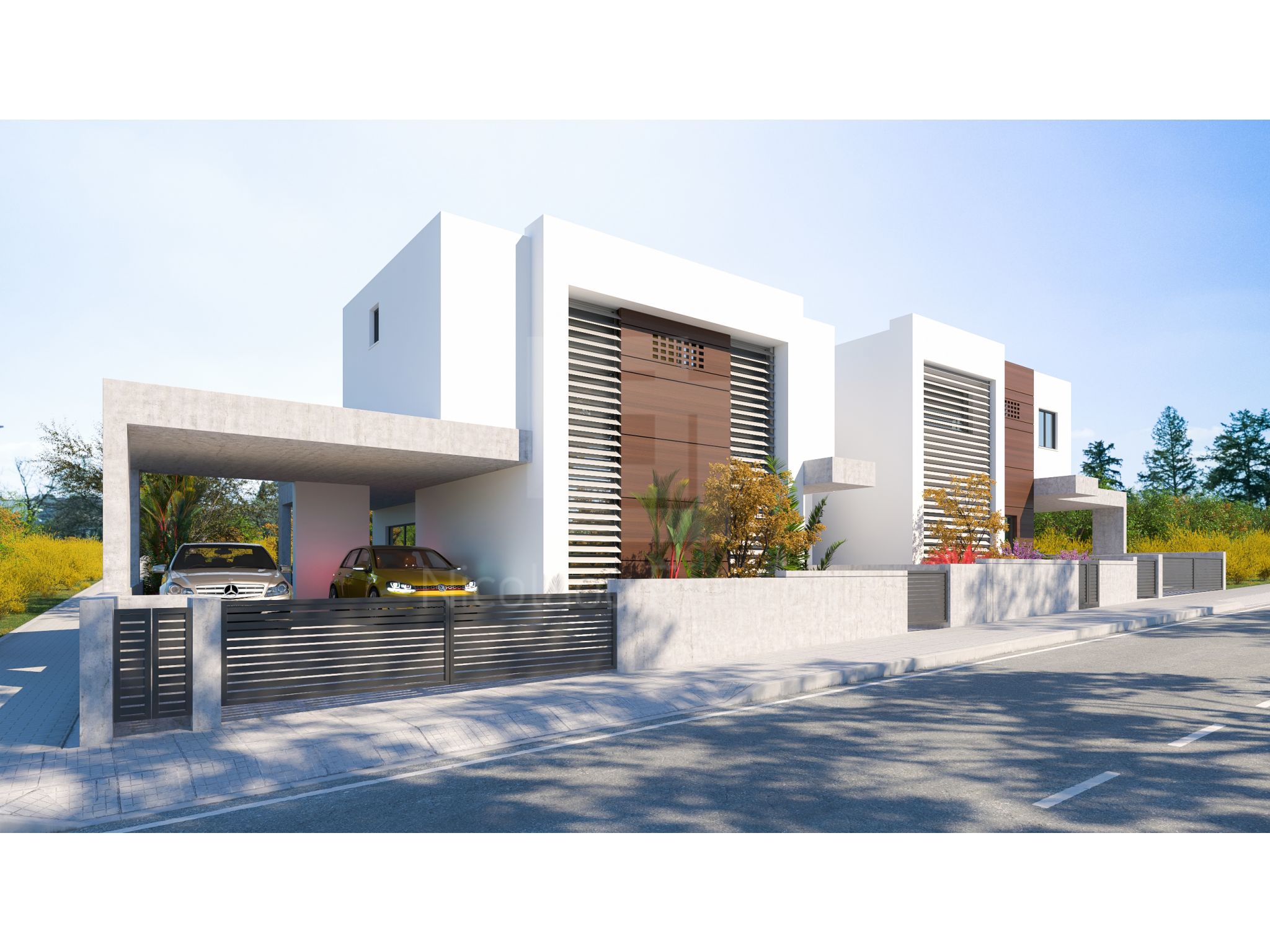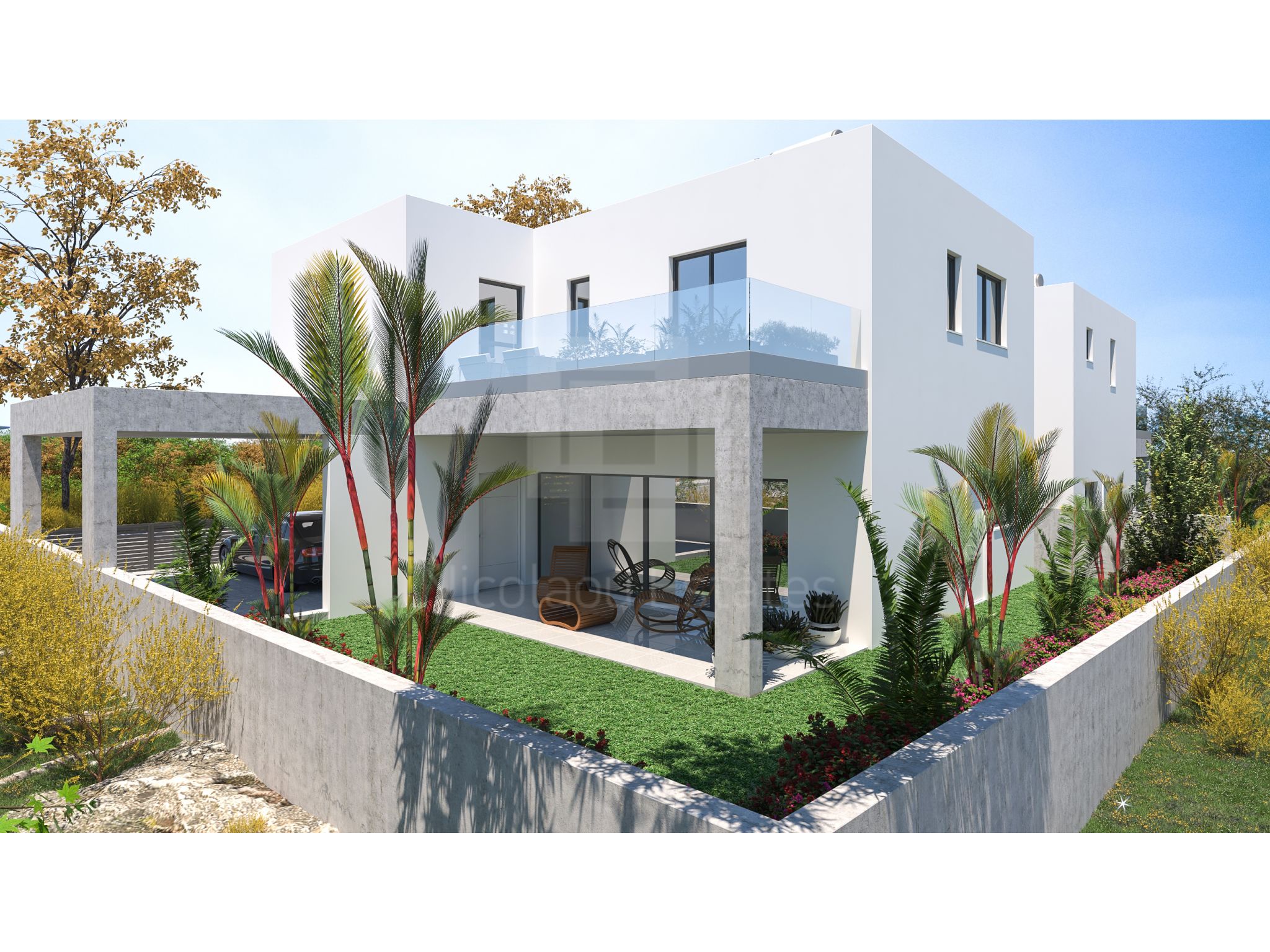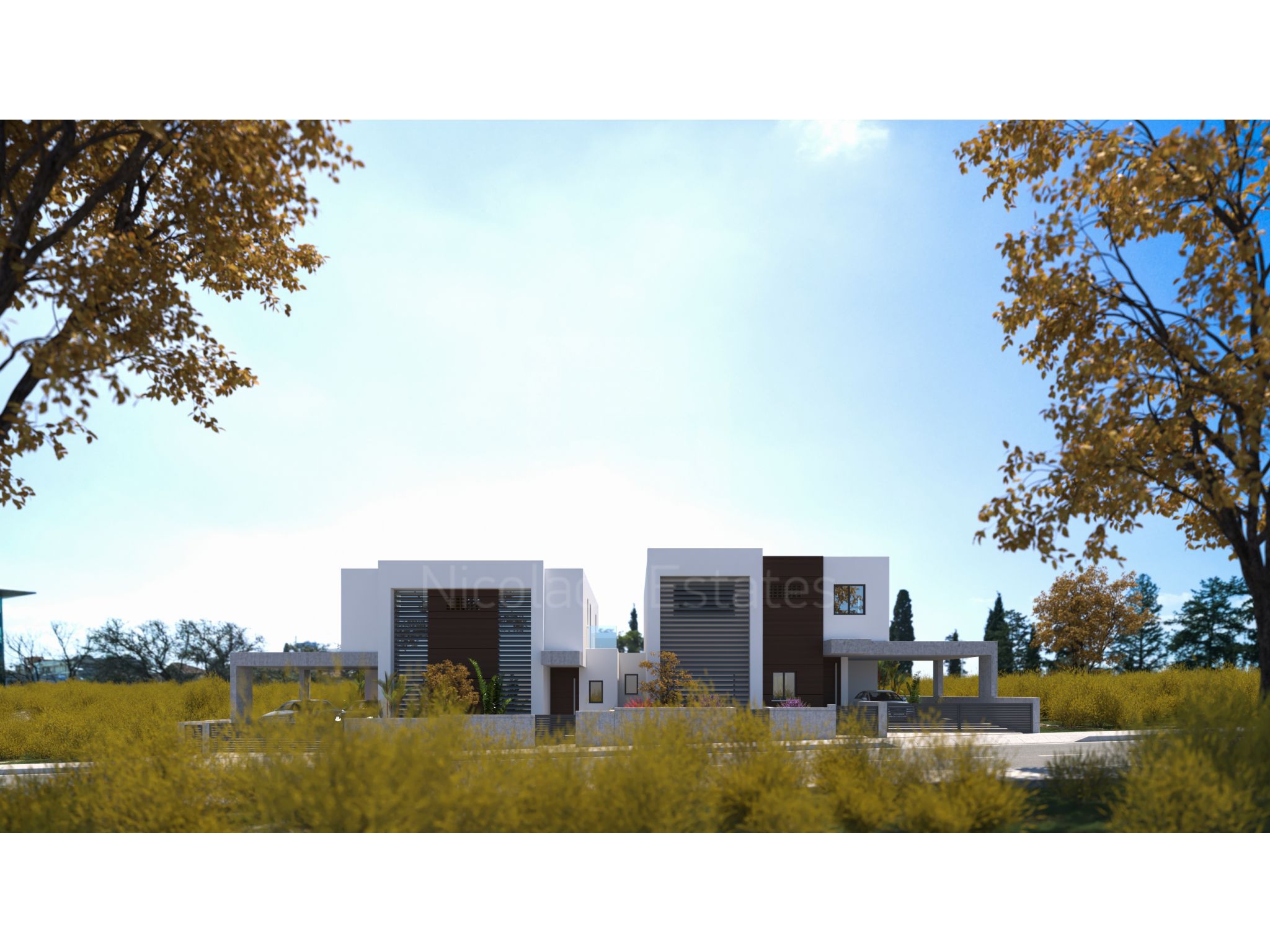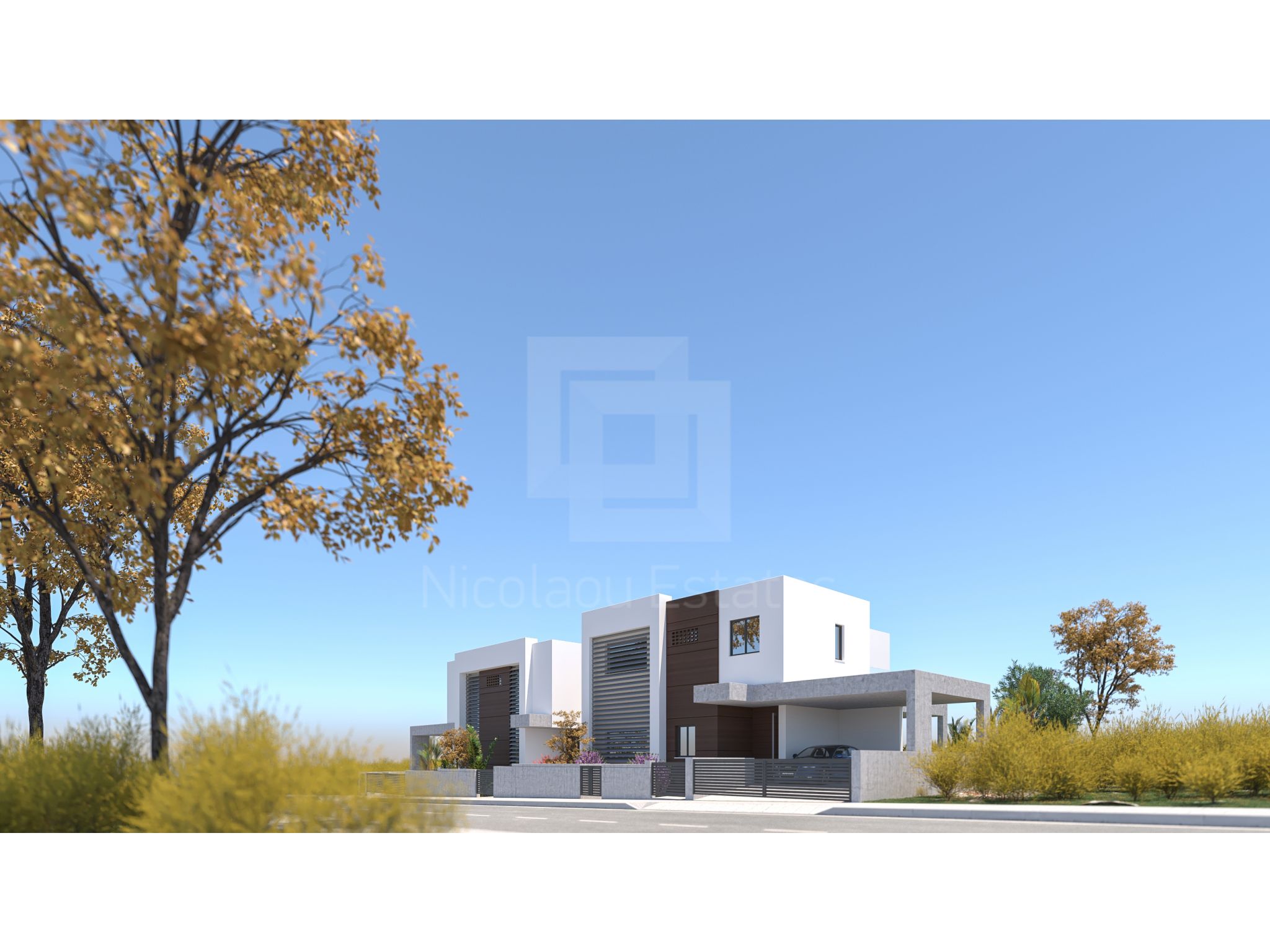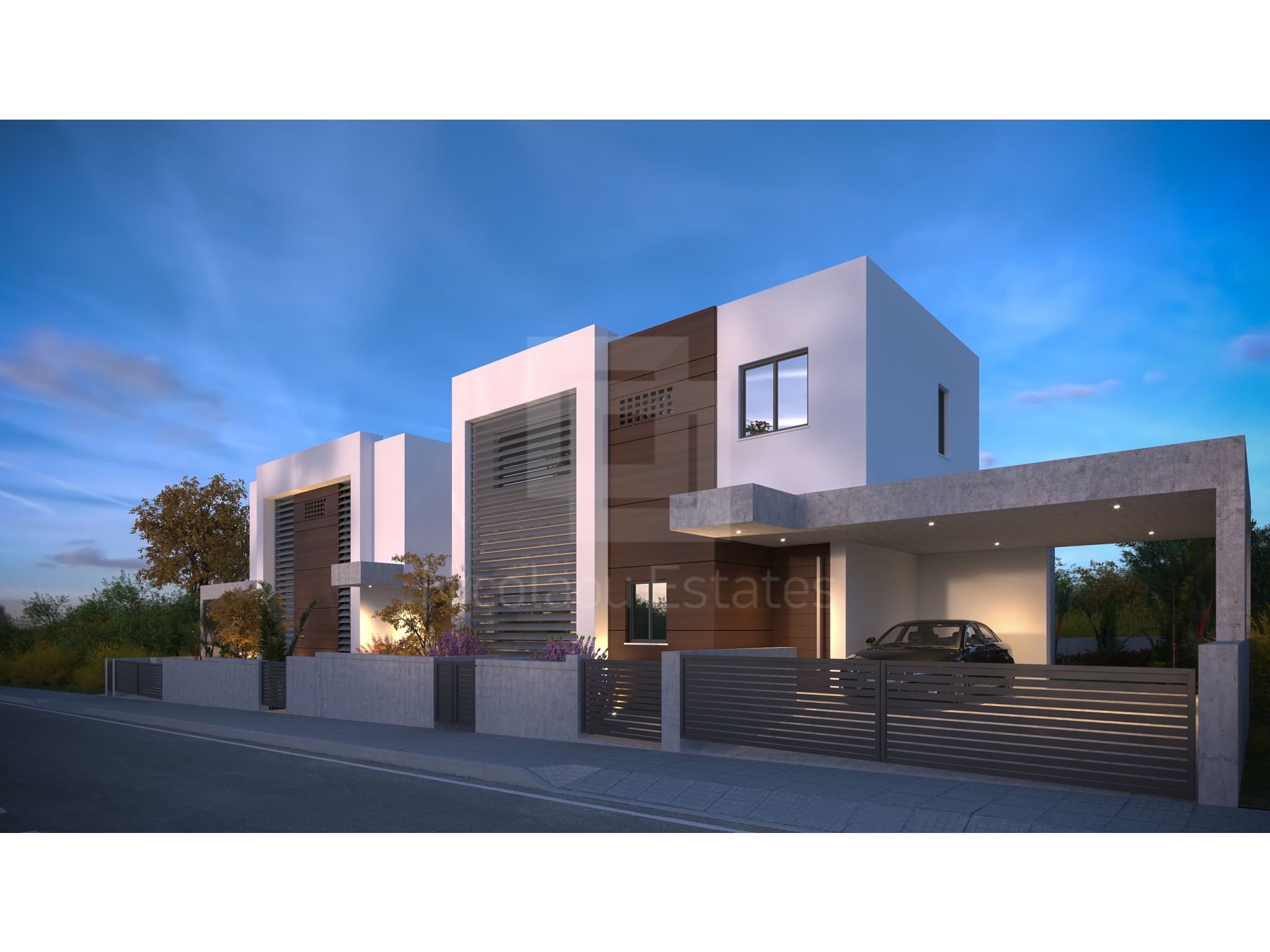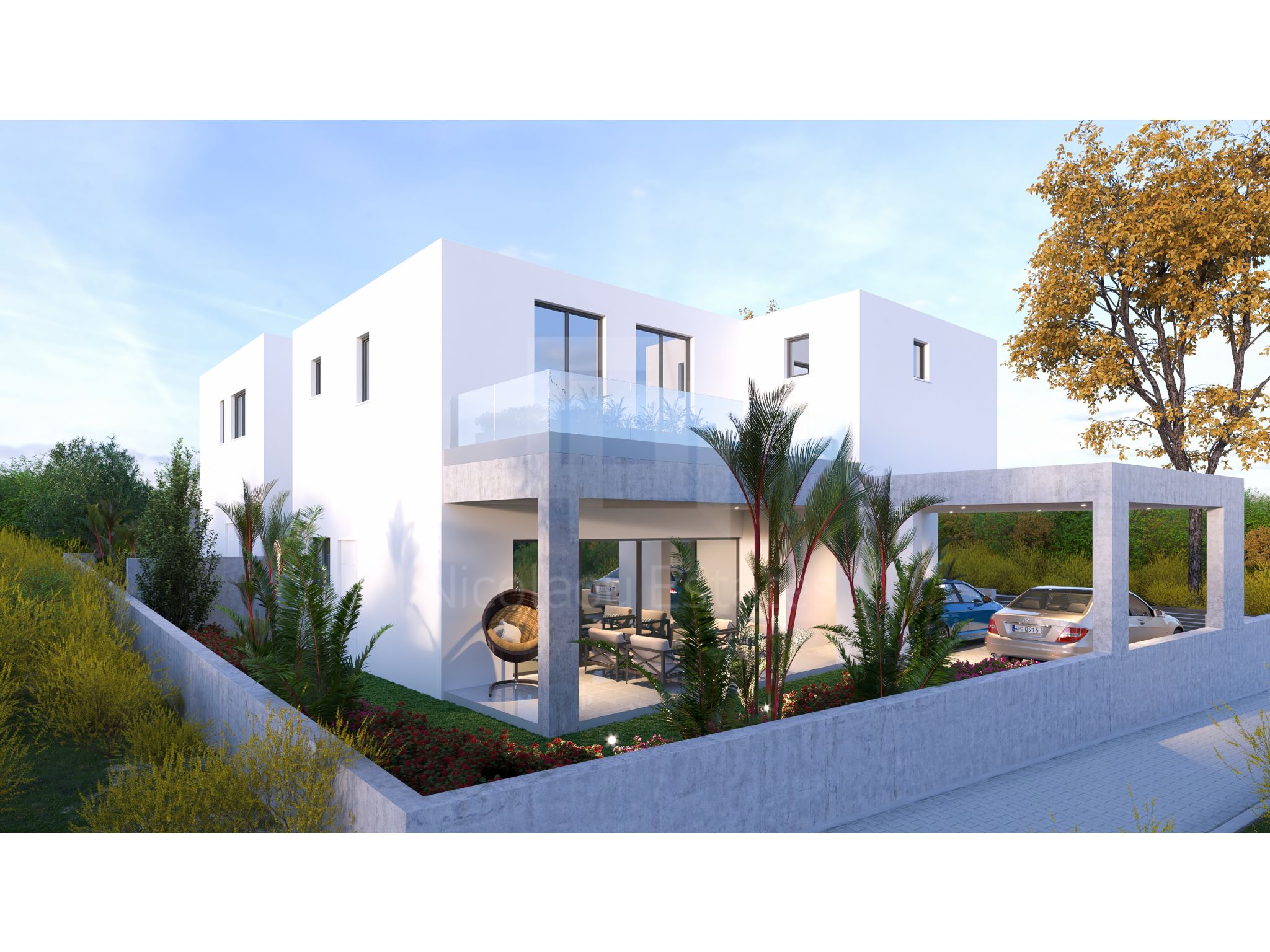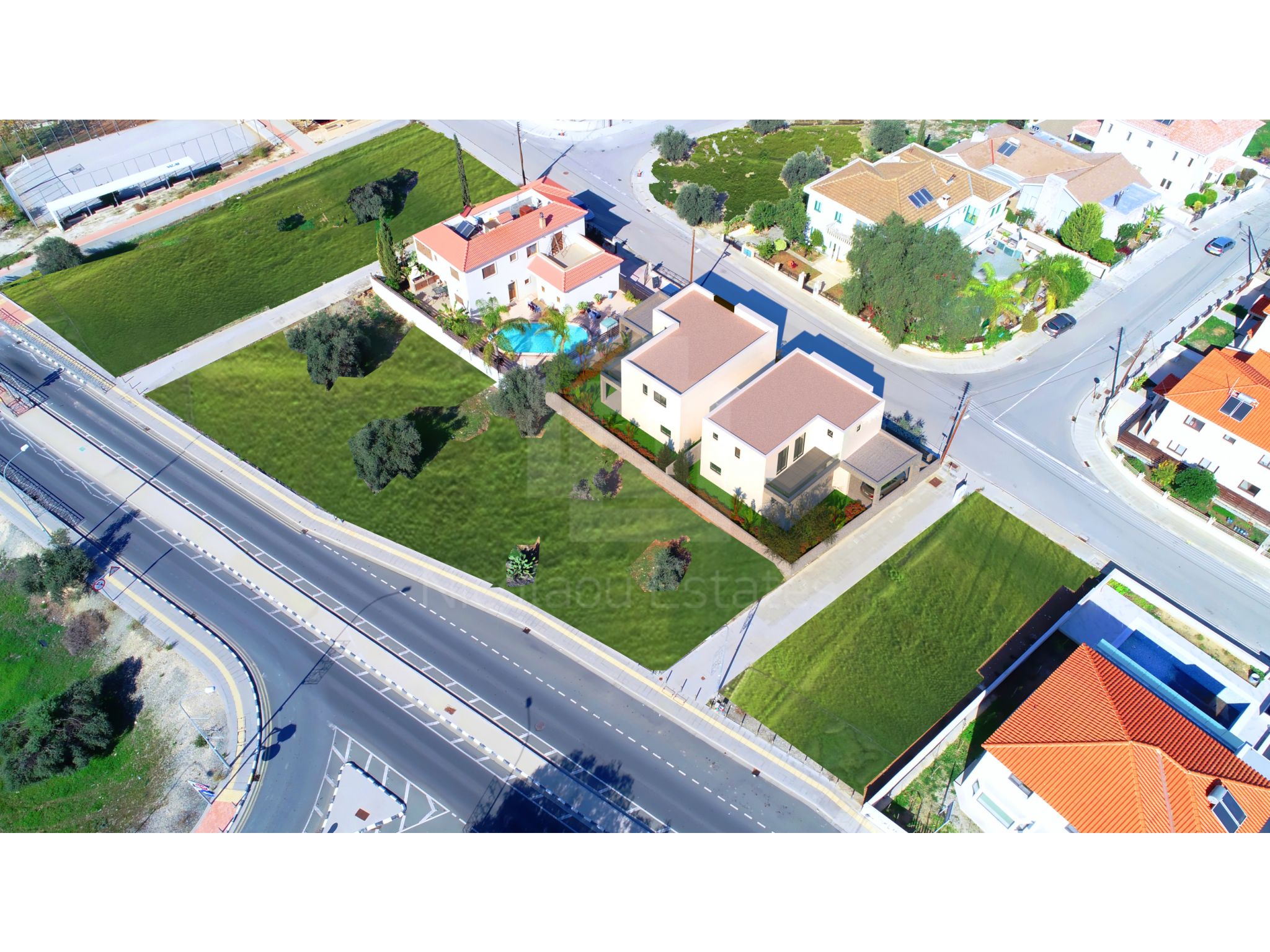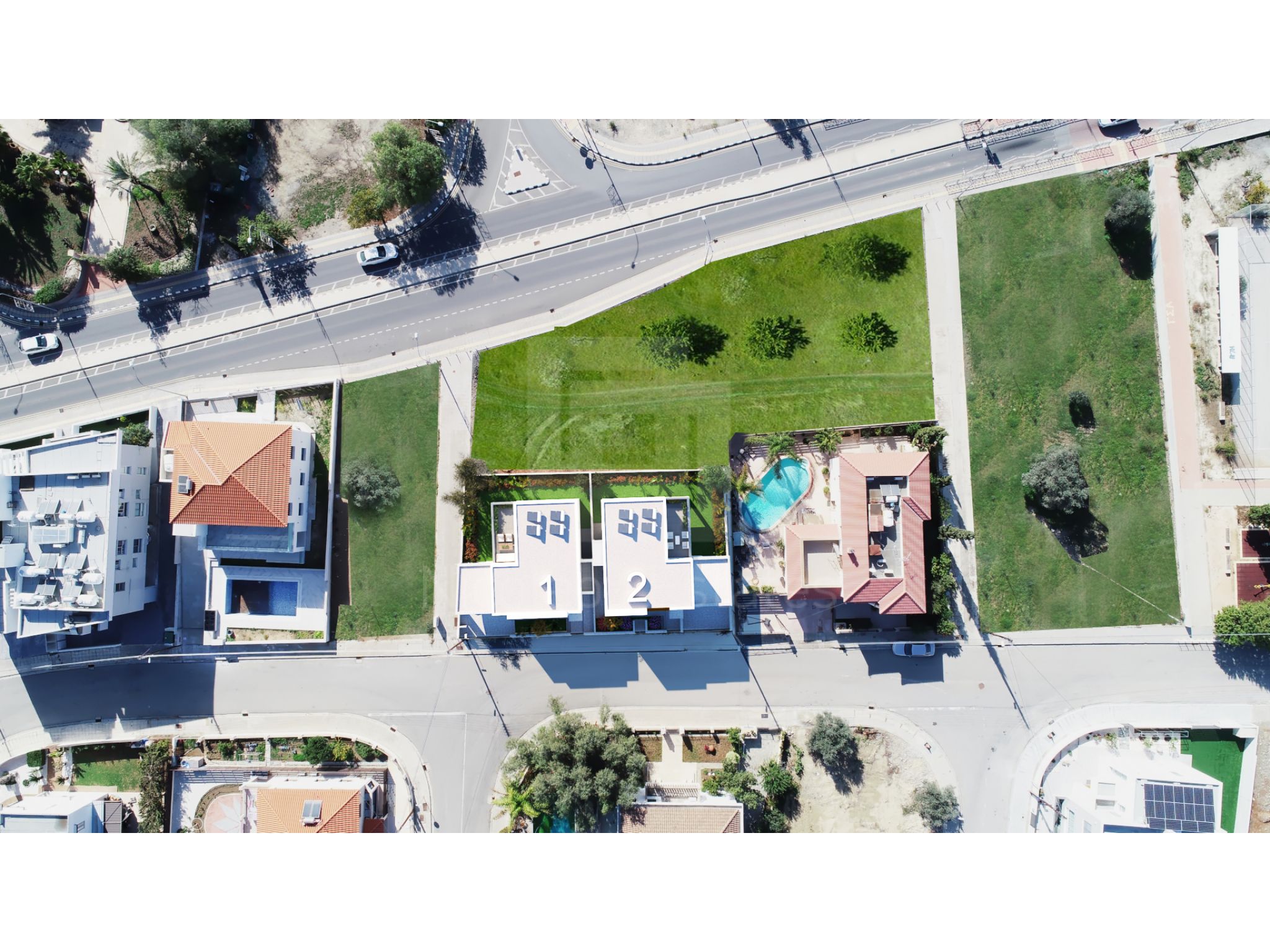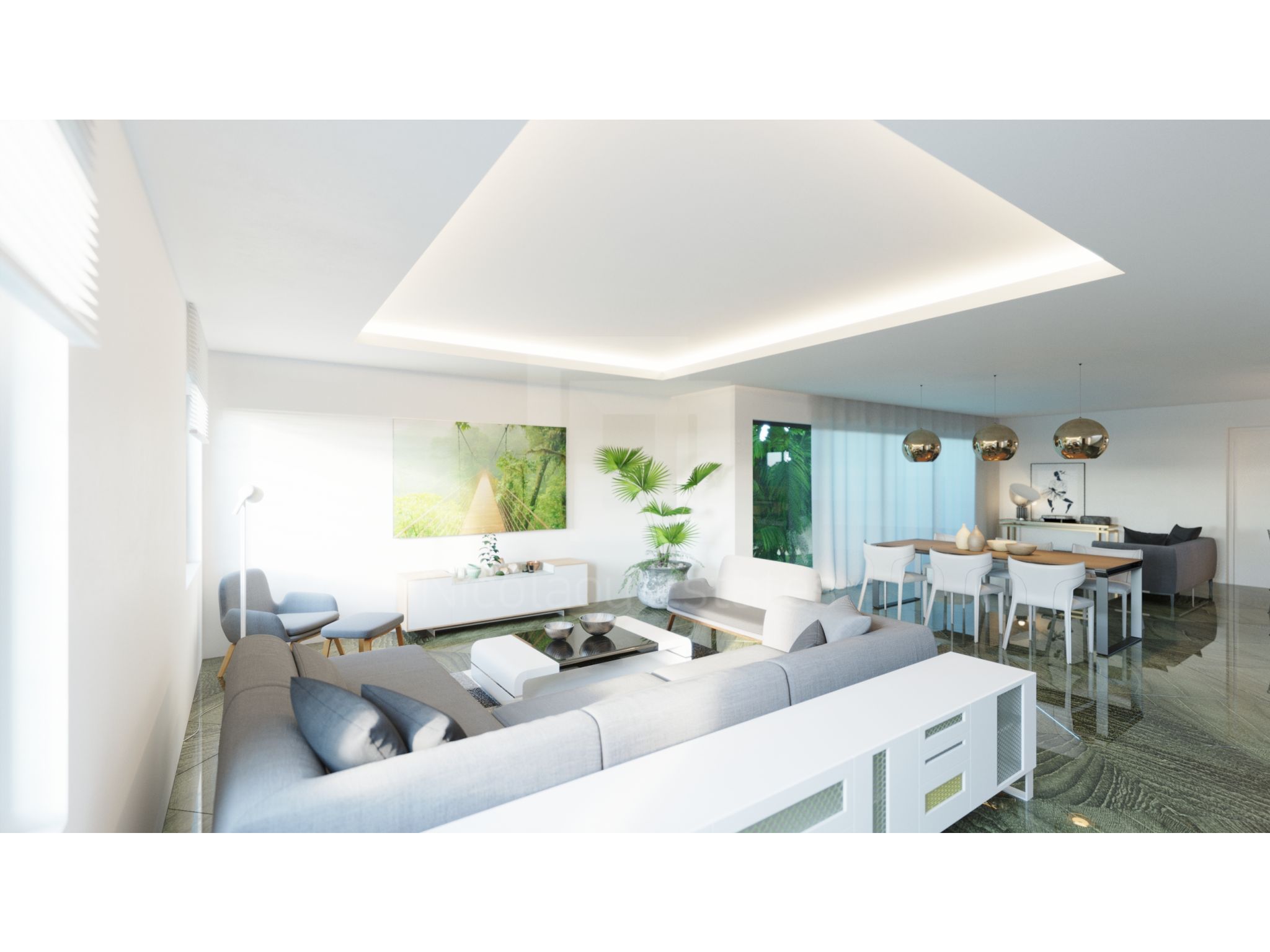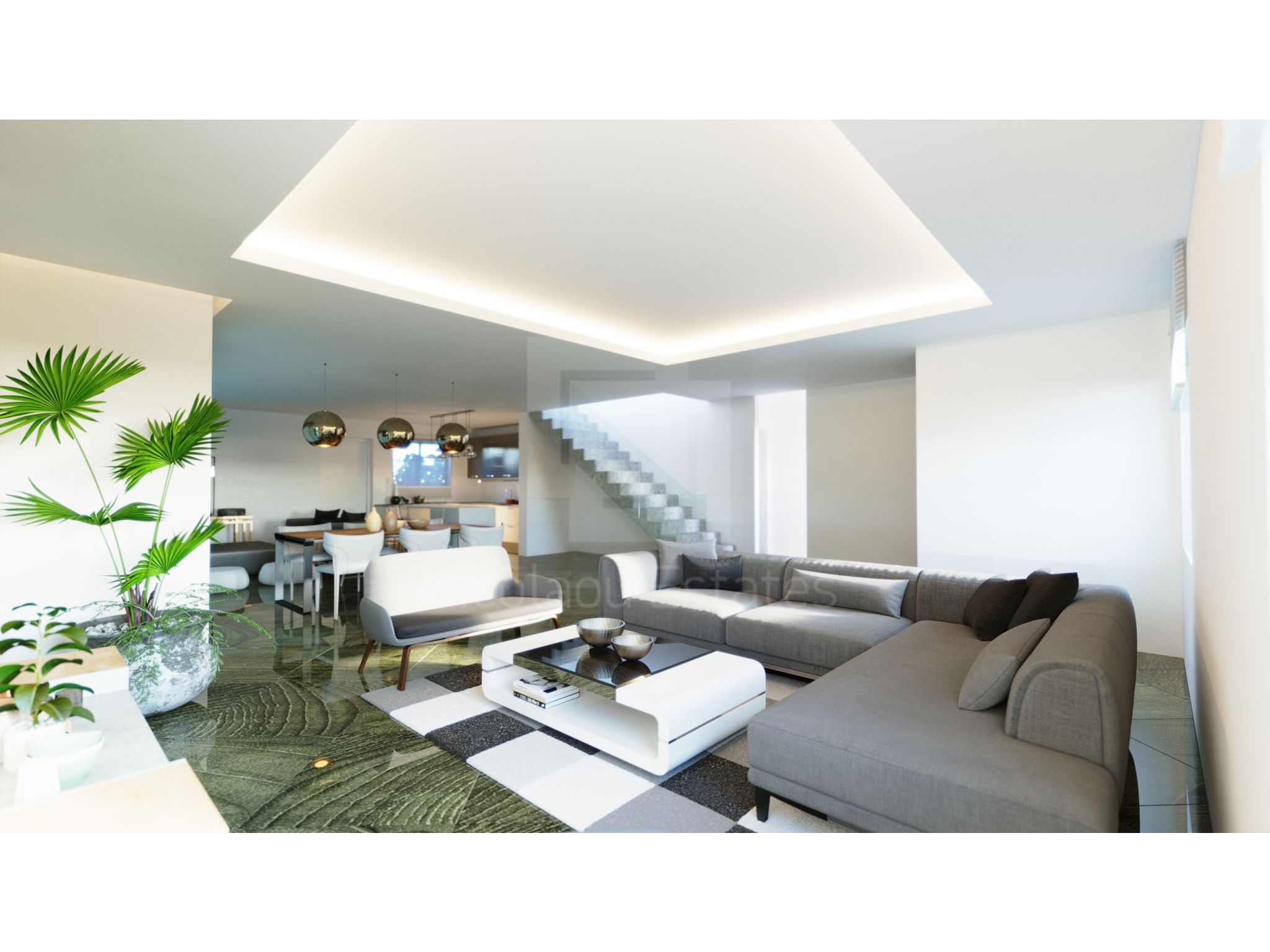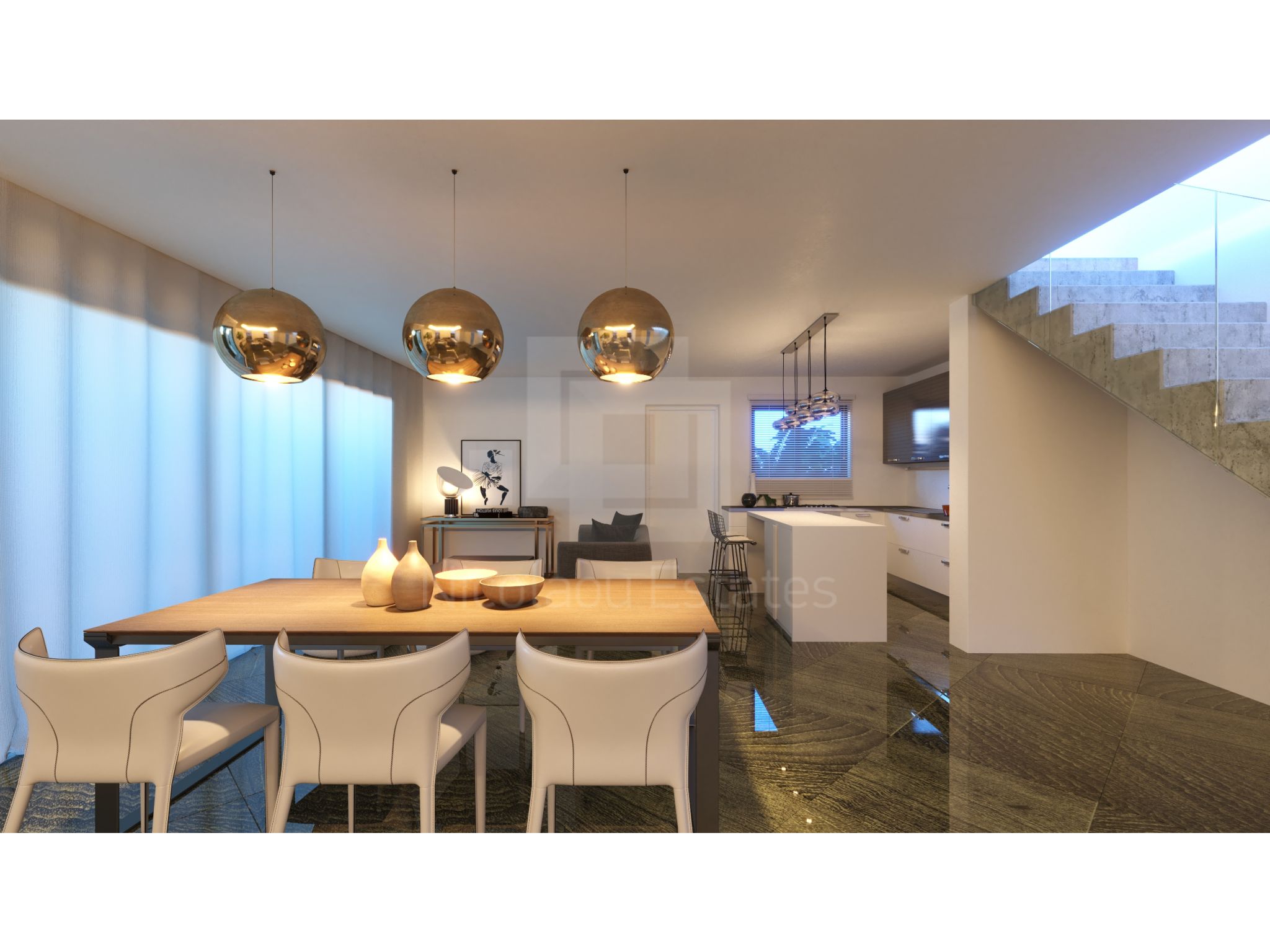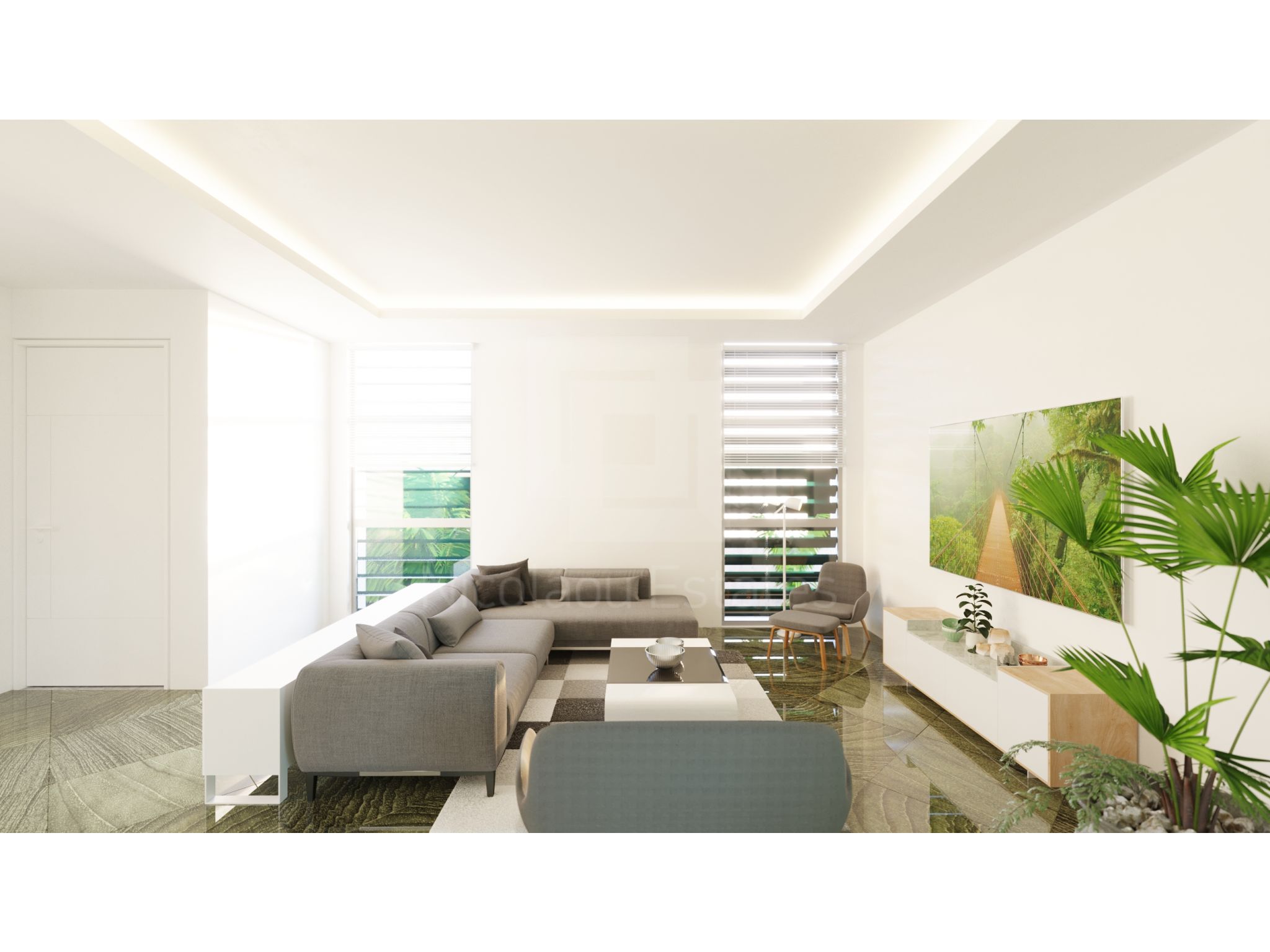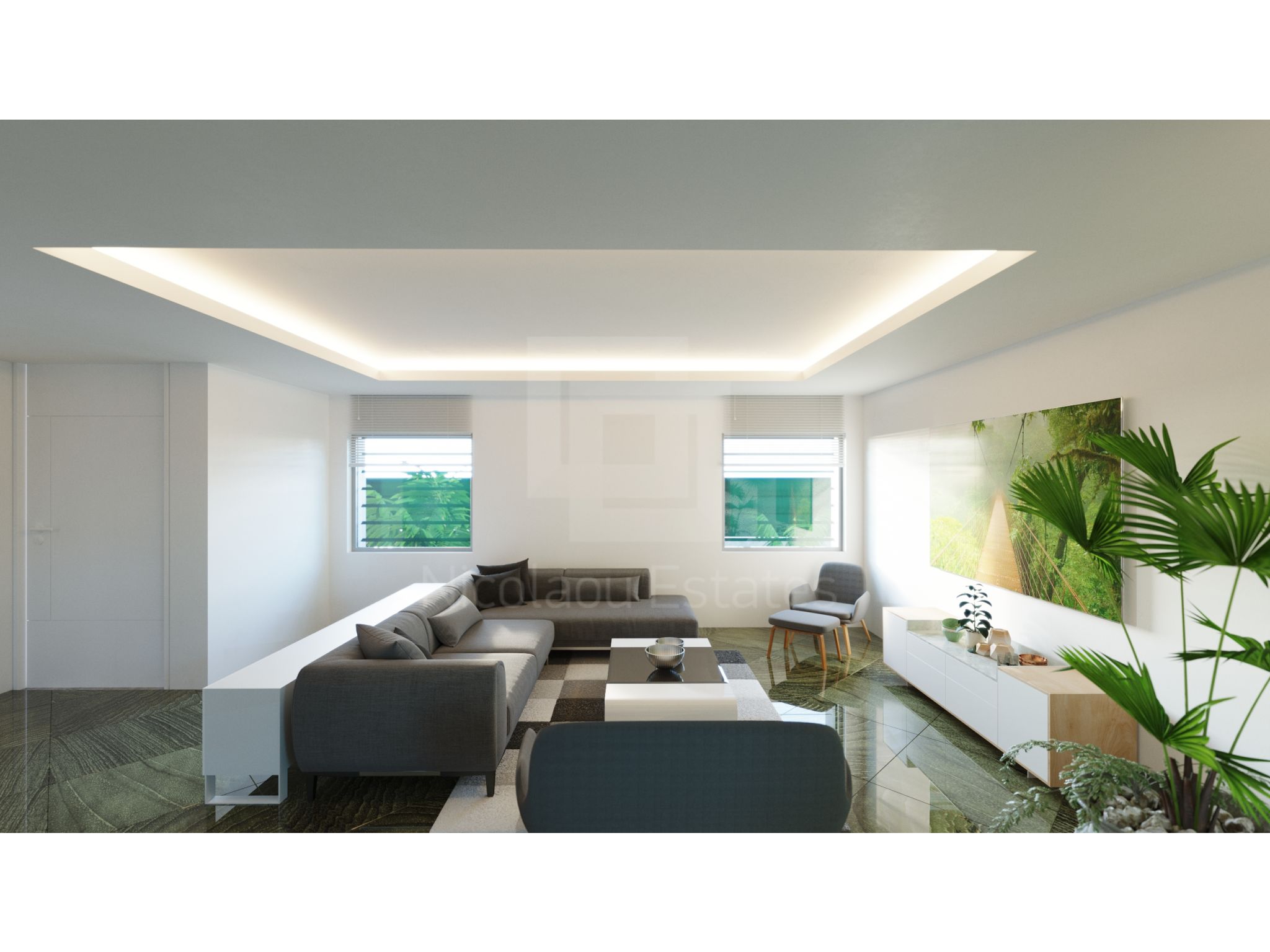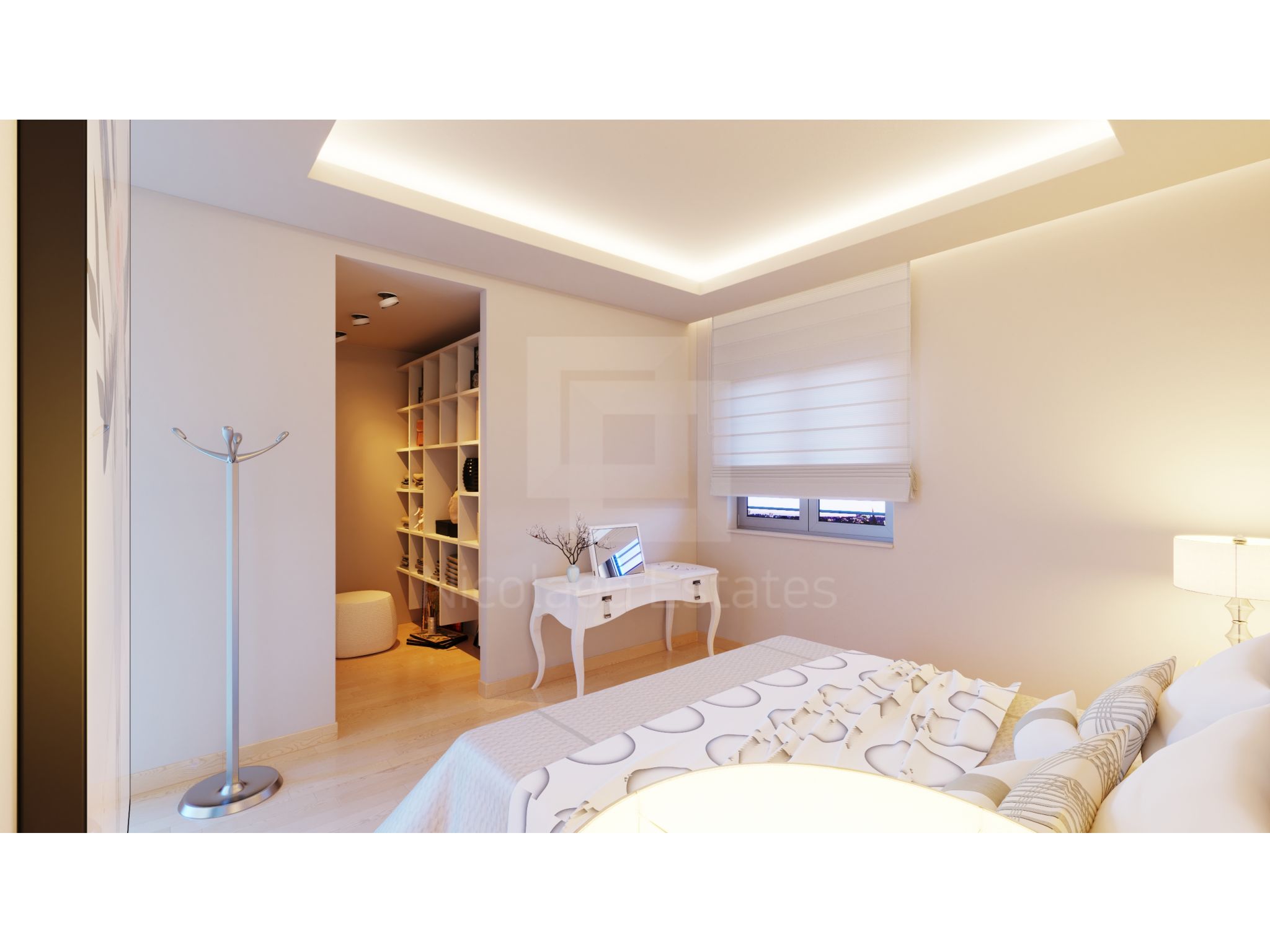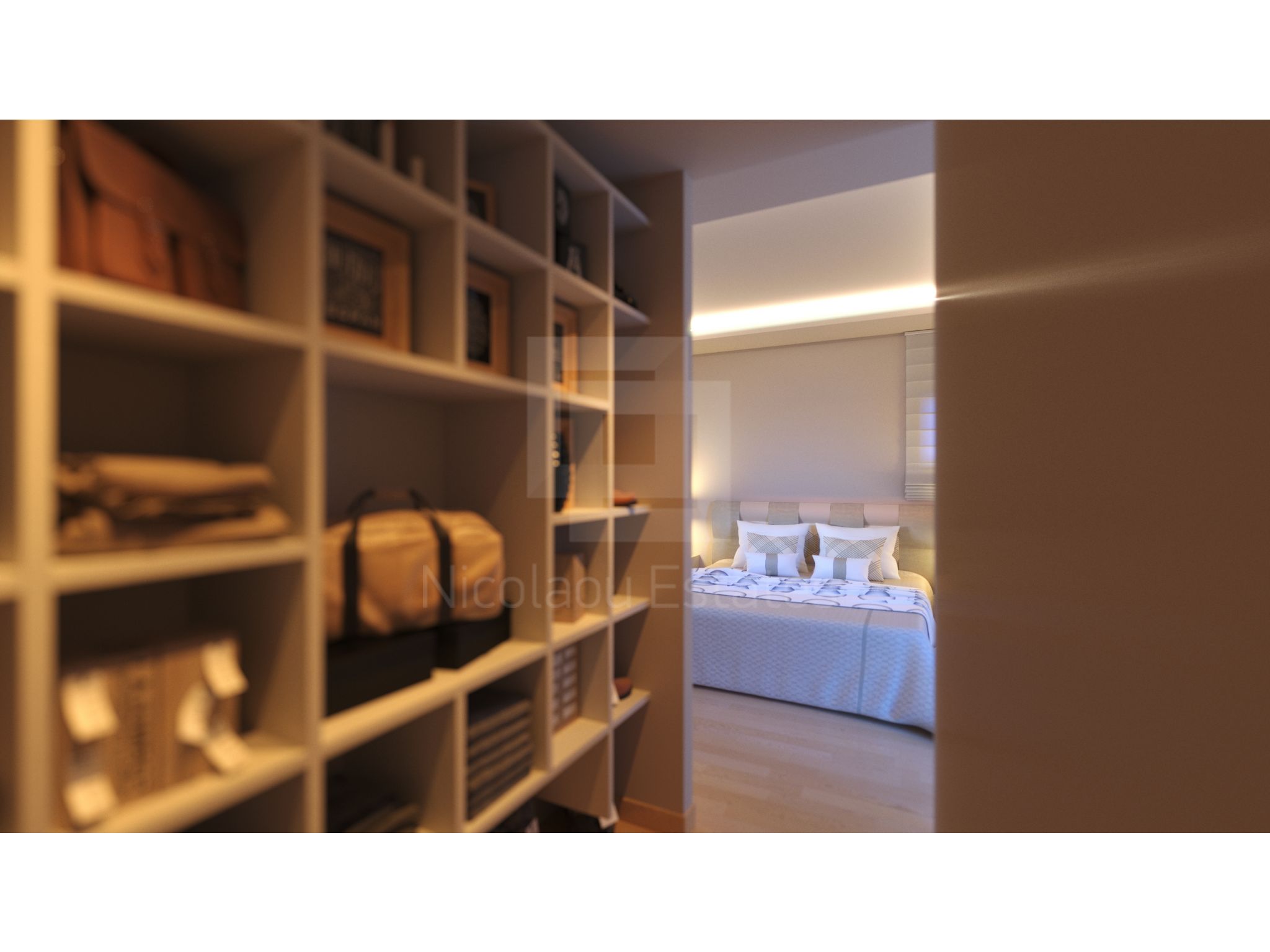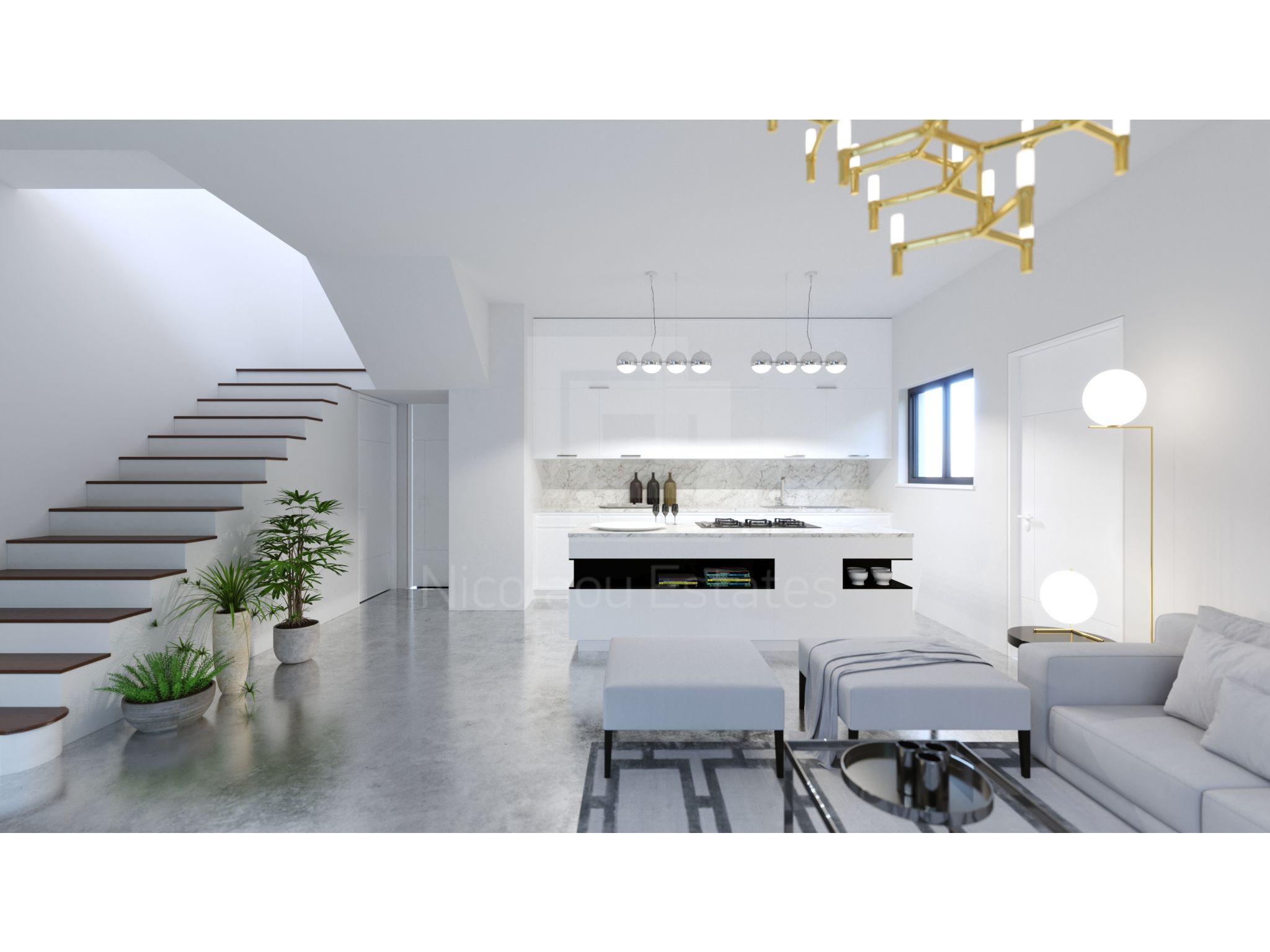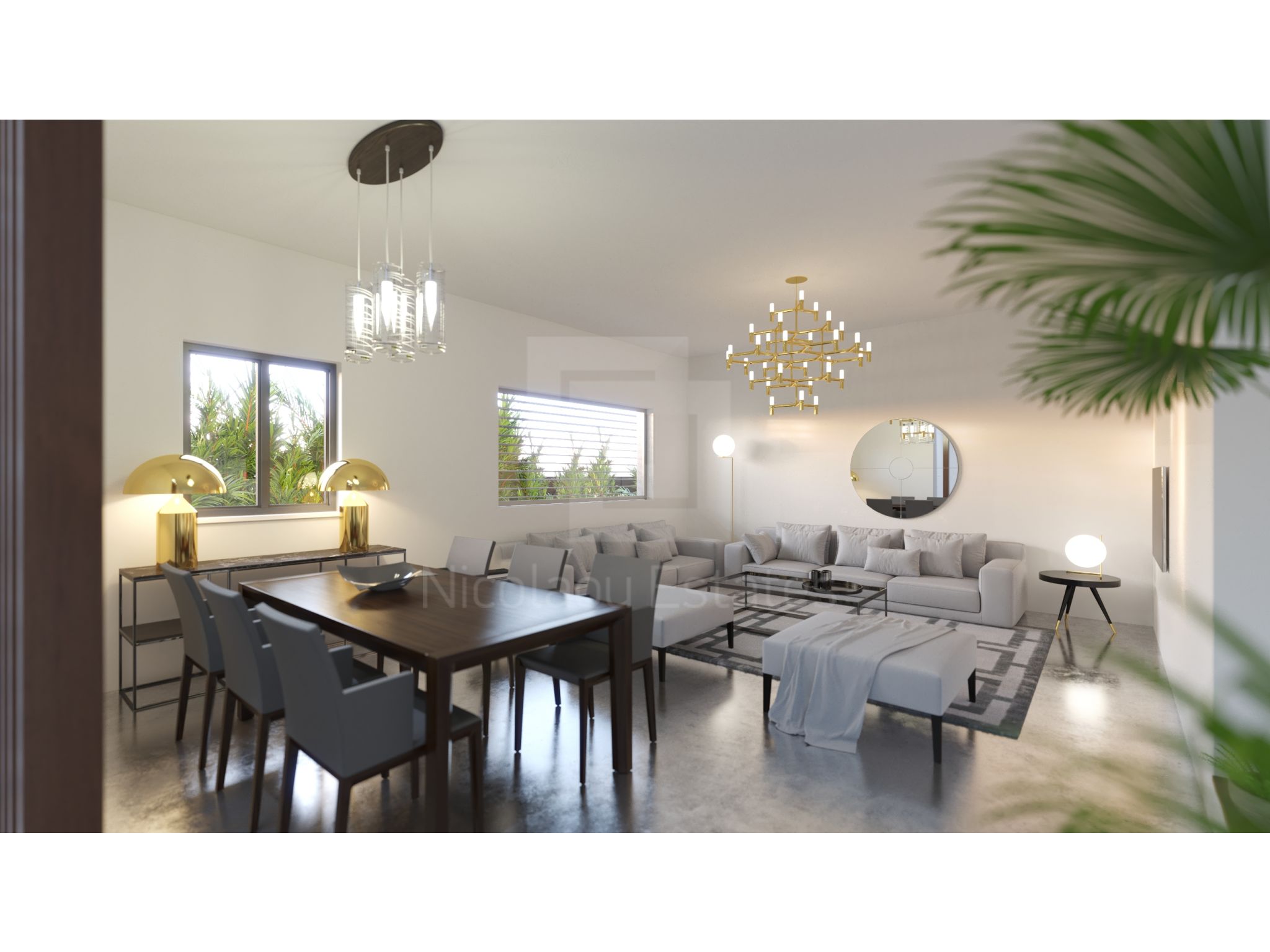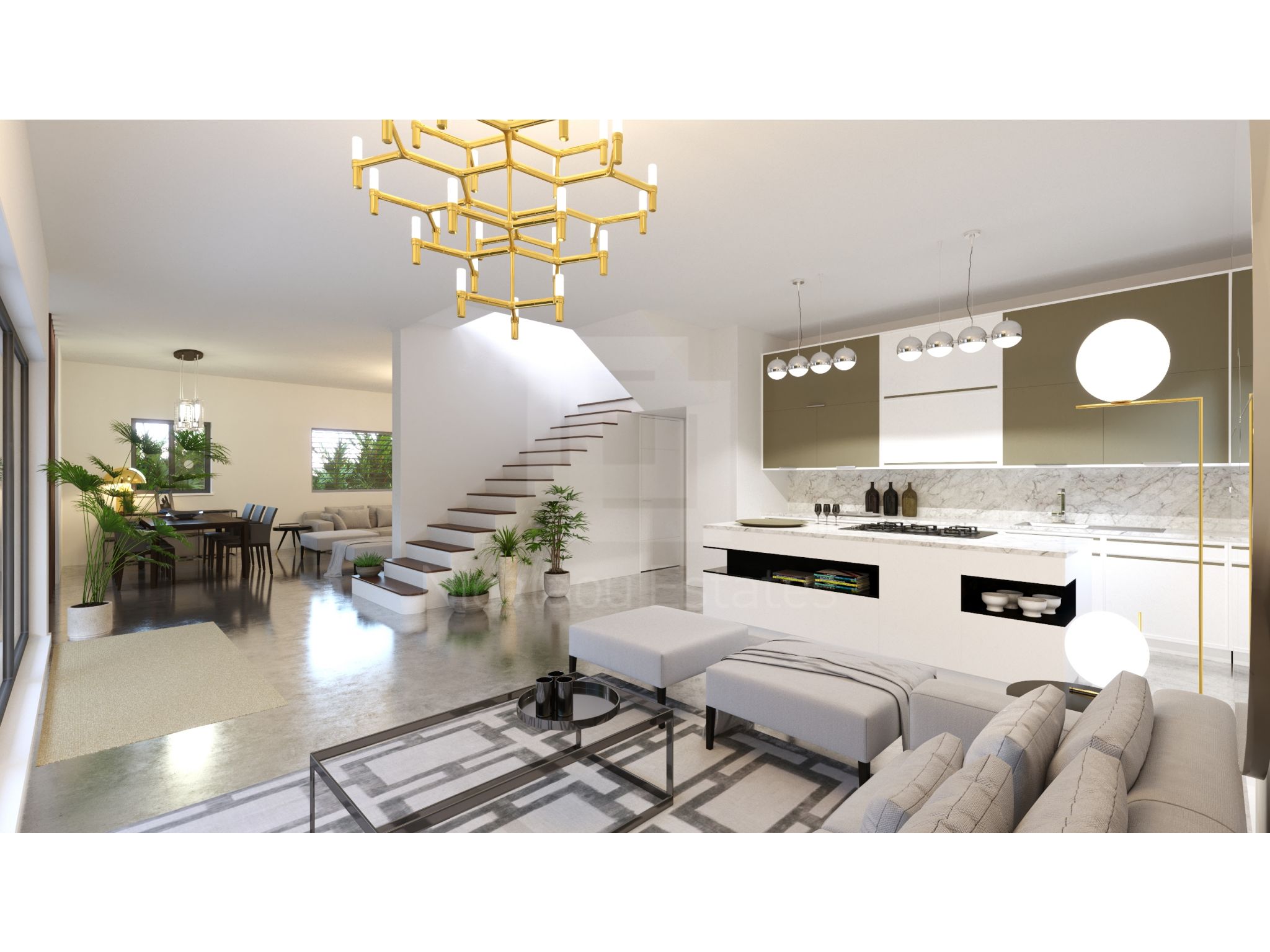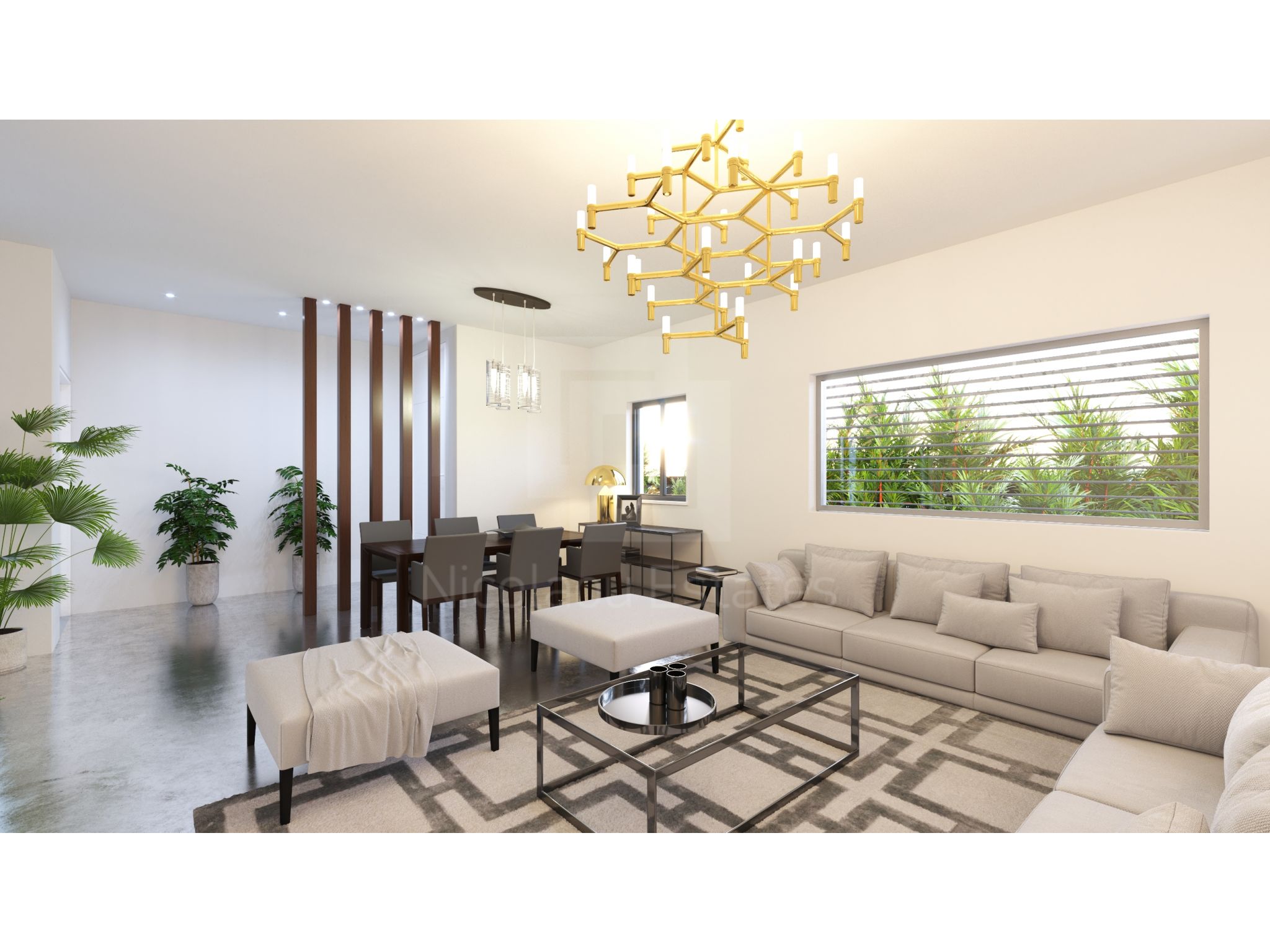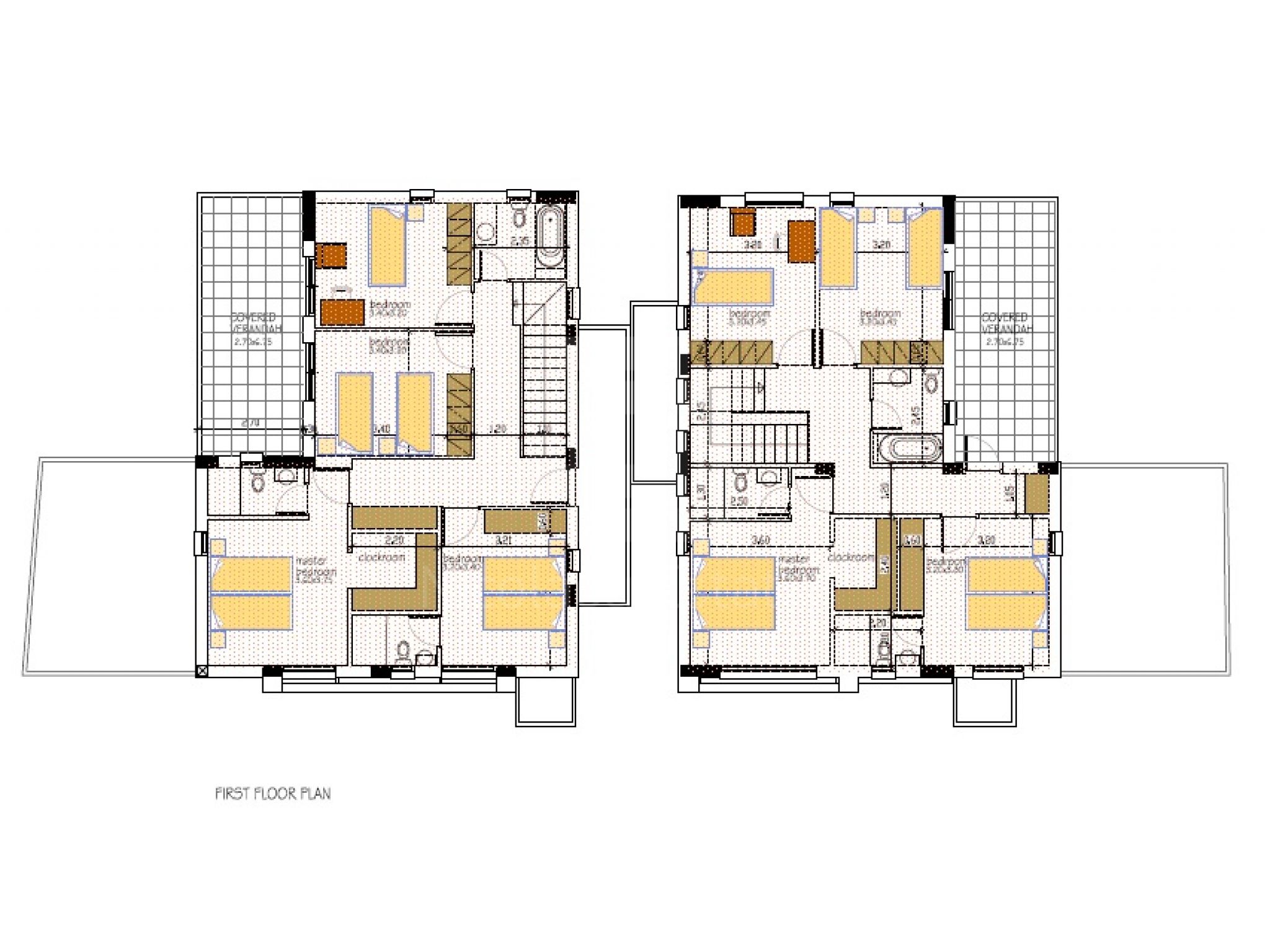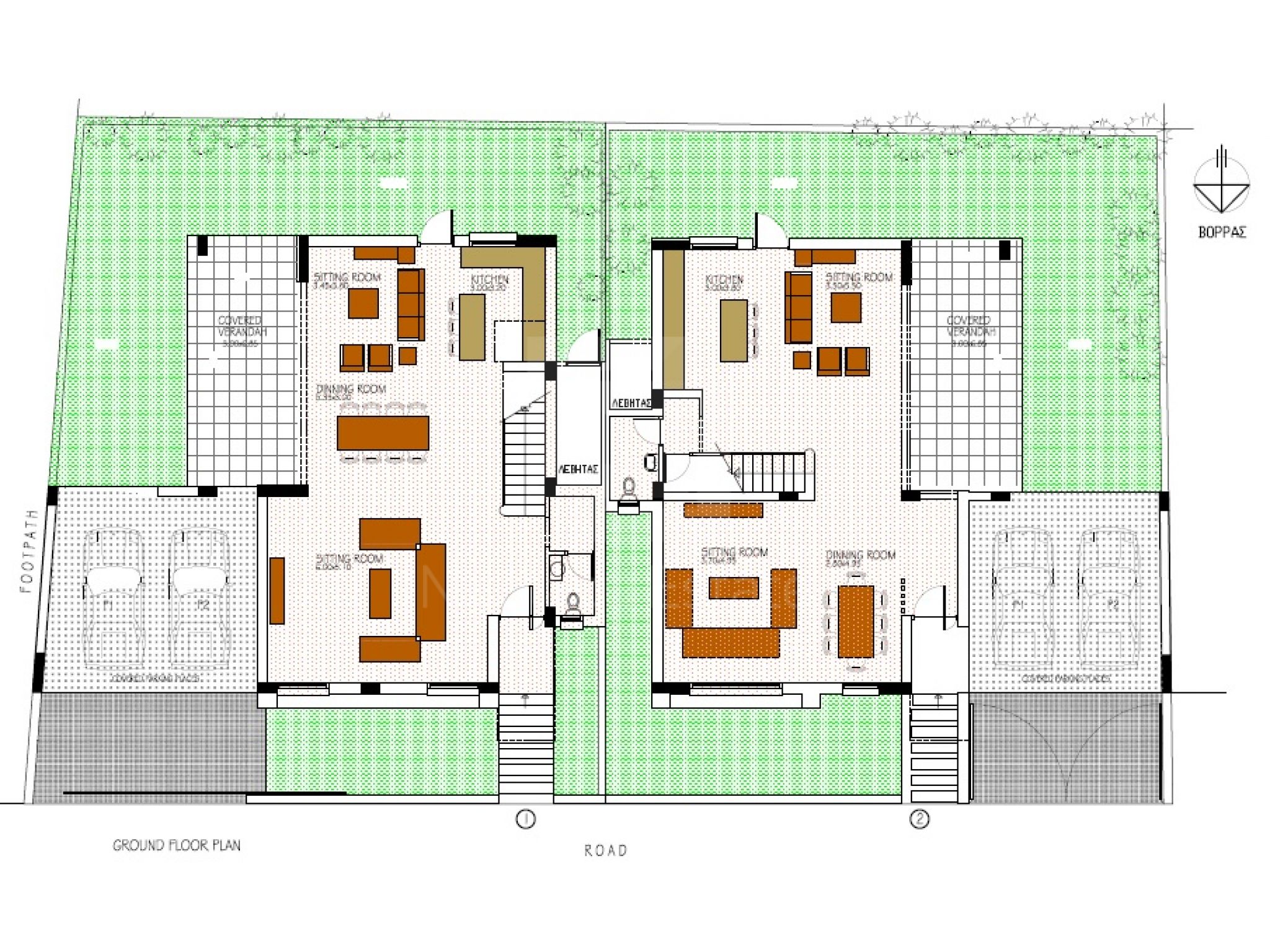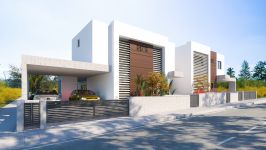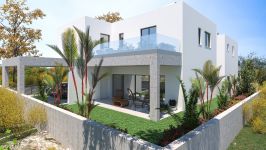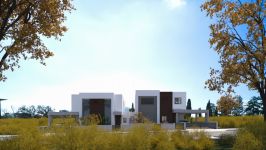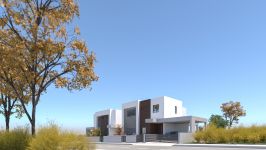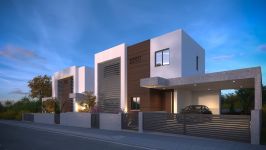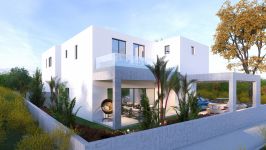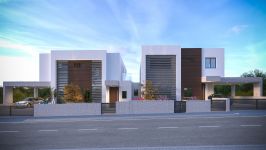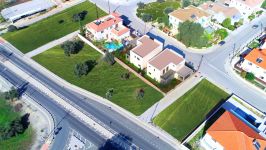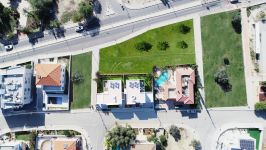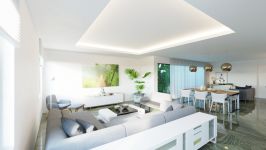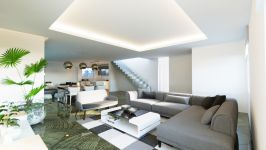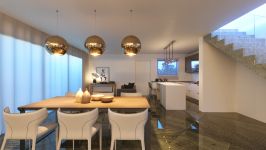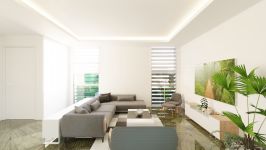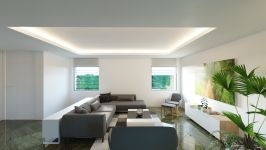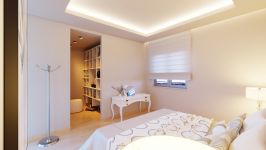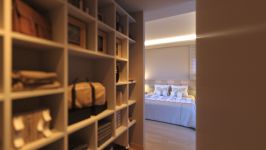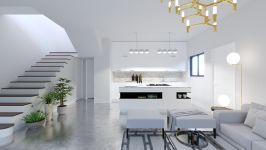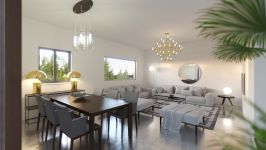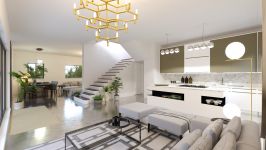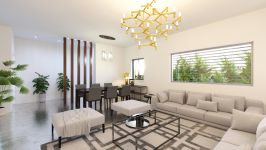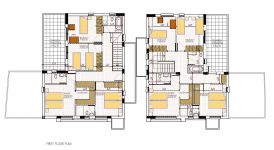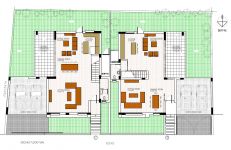 Type:
House / Semi-Detached
31
2
240
Completion Date:
10 months from sale
Covered Internal Area:
200 m2
Download 24 property images
DESCRIPTION
This brand new project is under construction in Latsia area. The project consists of two luxury and modern design homes. The properies consists of two floors. The ground floor consists of a living room with dining area, a spacious kitchen and a sitting area. The first floor has four bedrooms and two bathrooms. One of the bathrooms is en-suite in master bedroom.
TECHNICAL DETAILS:
- Underfloor heating
- Photovoltaic system
- Provisions for: a/c split units, CCTV, smart home automation, electric car port, alarm system
---
Αυτό το ολοκαίνουργιο έργο βρίσκεται υπό κατασκευή στην περιοχή Λατσιών. Το έργο αποτελείται από δύο πολυτελείς και μοντέρνου σχεδιασμού κατοικίες που αποτελούνται από δύο ορόφους. Το ισόγειο αποτελείται από σαλόνι με τραπεζαρία, ευρύχωρη κουζίνα και καθιστικό. Ο πρώτος όροφος έχει τέσσερα υπνοδωμάτια και δύο μπάνια. Ένα από τα μπάνια είναι en-suite στο κυρίως υπνοδωμάτιο.
ΤΕΧΝΙΚΕΣ ΠΡΟΔΙΑΓΡΑΦΕΣ:

- Ενδοδαπέδια θέρμανση

- Φωτοβολταϊκό σύστημα

- Πρόνοια για: μονάδες κλιματισμού, CCTV, αυτοματοποίηση έξυπνου σπιτιού, φορτιστή ηλεκτρικού αυτοκινήτου, σύστημα συναγερμού
MAIN PROPERTY FEATURES
Brand New
Central Heating
Garage / Designated Parking
Garden
Unfurnished
This 4-bedroom semi-detached house in Latsia, Nicosia is being offered for sale at EUR 370.000 (VAT not included).
To arrange an appointment to view this and any other property from our website, please
call
or
email us
directly.
Other property suggestions
VL17770
Geri, Nicosia
4 Bed House/Detached For Sale
ΚΑΤΟΙΚΙΑ ΤΕΣΣΑΡΩΝ ΥΠΝΟΔΩΜΑΤΙΩΝ ΜΕ ΚΗΠΟ ΚΑΙ ΔΙΠΛΟ ΧΩΡΟ ΣΤΑΘΜΕΥΣΗΣ ΣΤΟ ΓΕΡΙ ΠΡΟΣ ΠΩΛΗΣΗ
EUR 390.000
For internal use only:
50CHPI
VL17712
Strovolos, Nicosia
4 Bed House/Detached For Sale
ΕΥΡΥΧΩΡΗ ΚΑΤΟΙΚΙΑ ΤΕΣΣΑΡΩΝ ΥΠΝΟΔΩΜΑΤΙΩΝ ΣΤΟΝ ΣΤΡΟΒΟΛΟ ΠΡΟΣ ΠΩΛΗΣΗ
EUR 378.000
For internal use only:
61DEPI
VL17696
Strovolos, Nicosia
4 Bed House/Detached For Sale
ΠΟΛΥΤΕΛΗΣ ΚΑΤΟΙΚΙΑ ΤΕΣΣΑΡΩΝ ΥΠΝΟΔΩΜΑΤΙΩΝ ΜΕ ΥΠΟΔΑΠΕΔΙΑ ΘΕΡΜΑΝΣΗ & ΦΩΤΟΒΟΛΤΑΪΚΟ ΣΥΣΤΗΜΑ ΣΤΟΝ ΣΤΡΟΒΟΛΟ
EUR 430.000
For internal use only:
61DEPI
VL17693
Latsia, Nicosia
4 Bed House For Sale
ΜΟΝΤΕΡΝΑ ΣΧΕΔΙΑΣΜΕΝΗ ΚΑΤΟΙΚΙΑ ΤΕΣΣΑΡΩΝ ΥΠΝΟΔΩΜΑΤΙΩΝ ΜΕ ΥΠΟΔΑΠΕΔΙΑ ΘΕΡΜΑΝΣΗ ΠΡΟΣ ΠΩΛΗΣΗ ΣΤΑ ΛΑΤΣΙΑ
EUR 398.000
For internal use only:
50CHPI
VL17666
Strovolos, Nicosia
3 Bed House/Detached For Sale
ΤΡΙΑ ΥΠΝΟΔΩΜΑΤΙΑ ΣΠΙΤΙ ΣΤΟΝ ΣΤΡΟΒΟΛΟ ΚΟΝΤΑ ΣΤΟ ΣΤΑΔΙΟ ΓΣΠ
EUR 342.500
For internal use only:
50CHPI
VL17643
Latsia, Nicosia
3 Bed House/Detached For Sale
ΜΟΝΤΕΡΝΑ ΚΑΤΟΙΚΙΑ ΤΡΙΩΝ ΥΠΝΟΔΩΜΑΤΙΩΝ ΜΕ ΙΔΙΩΤΙΚΗ ΠΙΣΙΝΑ ΣΤΑ ΛΑΤΣΙΑ
EUR 365.000
For internal use only:
50CHPI
VL17497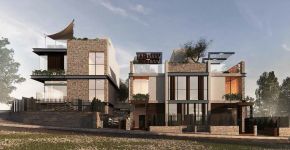 Makedonitissa, Nicosia
3 Bed House/Semi-Detached For Sale
ΠΟΛΥΤΕΛΗΣ ΒΙΛΑ ΤΡΙΩΝ ΥΠΝΟΔΩΜΑΤΙΩΝ ΜΕ ΚΗΠΟ & 2 ΚΑΛΥΜΜΕΝΟΥΣ ΧΩΡΟΥΣ ΣΤΑΘΜΕΥΣΗΣ ΣΤΗΝ ΜΑΚΕΔΟΝΙΤΙΣΣΑ
EUR 375.000
For internal use only:
50CHPI
VL17464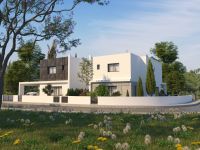 Archangelos, Nicosia
4 Bed House/Semi-Detached For Sale
ΕΥΡΥΧΩΡΗ ΚΑΤΟΙΚΙΑ ΤΕΣΣΑΡΩΝ ΥΠΝΟΔΩΜΑΤΙΩΝ ΜΕ ΦΩΤΟΒΟΛΤΑΪΚΟ ΣΥΣΤΗΜΑ ΣΤΟΝ ΑΡΧΑΓΓΕΛΟ, ΚΟΝΤΑ ΣΤΟ ΑΘΛΗΤΙΚΟ ΚΕΝΤΡΟ ΑΠΟΕΛ
EUR 345.000
For internal use only:
50CHPI
VL17352
Strovolos, Nicosia
4 Bed House/Semi-Detached For Sale
ΜΟΝΤΕΡΝΑ ΟΙΚΙΑ ΤΕΣΣΑΡΩΝ ΥΠΝΟΔΩΜΑΤΙΩΝ ΣΤΟ ΣΤΡΟΒΟΛΟ ΜΕ ΦΩΤΟΒΟΛΤΑΪΚΟ ΣΥΣΤΗΜΑ
EUR 344.000
For internal use only:
50CHPI
VL17228
Geri, Nicosia
4 Bed House For Sale
ΚΑΤΟΙΚΙΑ ΤΕΣΣΑΡΩΝ ΥΠΝΟΔΩΜΑΤΙΩΝ ΣΕ ΓΩΝΙΑΚΟ ΟΙΚΟΠΕΔΟ ΔΙΠΛΑ ΑΠΟ ΠΡΑΣΙΝΗ ΠΕΡΙΟΧΗ ΣΤΟ ΓΕΡΙ ΜΕ 2 ΧΩΡΟΥΣ ΣΤΑΘΜΕΥΣΗΣ
EUR 340.000
For internal use only:
50CHPI
VL17227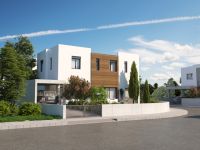 Geri, Nicosia
4 Bed House/Detached For Sale
ΚΑΤΟΙΚΙΑ ΤΕΣΣΑΡΩΝ ΥΠΝΟΔΩΜΑΤΙΩΝ ΣΕ ΓΩΝΙΑΚΟ ΟΙΚΟΠΕΔΟ ΣΤΟ ΓΕΡΙ ΜΕ ΥΠΟΔΑΠΕΔΙΑ ΚΕΝΤΡΙΚΗ ΘΕΡΜΑΝΣΗ
EUR 335.000
For internal use only:
50CHPI
VL17226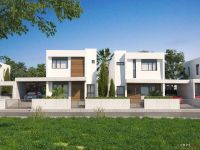 Geri, Nicosia
4 Bed House/Detached For Sale
ΑΝΕΞΑΡΤΗΤΗ ΚΑΤΟΙΚΙΑ ΤΕΣΣΑΡΩΝ ΥΠΝΟΔΩΜΑΤΙΩΝ ΣΤΟ ΓΕΡΙ ΜΕ ΦΩΤΟΒΟΛΤΑΪΚΑ
EUR 340.000
For internal use only:
50CHPI
VL17189
Politico, Nicosia
4 Bed House/Detached For Sale
ΜΟΝΤΕΡΝΟ ΣΠΙΤΙ ΜΕ ΤΕΣΣΕΡΑ ΥΠΝΟΔΩΜΑΤΙΑ ΚΑΙ ΜΕ ΠΙΣΙΝΑ
EUR 450.000
For internal use only:
50CHPI
VL16981
Lakatamia, Nicosia
3 Bed House/Detached For Sale
ΤΡΙΩΝ ΥΠΝΟΔΩΜΑΤΙΩΝ ΣΠΙΤΙ ΣΤΗΝ ΛΑΚΑΤΑΜΕΙΑ ΜΕ ΙΔΙΩΤΙΚΗ ΠΙΣΙΝΑ ΥΠΕΡΧΕΙΛΙΣΗΣ
EUR 335.000
For internal use only:
50CHPI
VL16919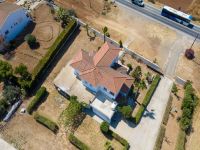 Pano Deftera, Nicosia
3 Bed House/Detached For Sale
ΠΟΛΥΤΕΛΗΣ ΑΝΕΞΑΡΤΗΤΗ ΔΙΩΡΟΦΗ ΚΑΤΟΙΚΙΑ ΤΡΙΩΝ ΥΠΝΟΔΩΜΑΤΙΩΝ ΣΤΗΝ ΠΑΝΩ ΔΕΥΤΕΡΑ
EUR 375.000
For internal use only:
50CHPI
VL16912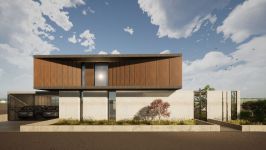 Makedonitissa, Nicosia
3 Bed House/Detached For Sale
ΠΟΛΥΤΕΛΗΣ ΚΑΤΟΙΚΙΑ 3-ΥΠΝΟΔΩΜΑΤΙΩΝ ΣΤΗΝ ΜΑΚΕΔΟΝΙΤΙΣΣΑ ΜΕ ΦΩΤΟΒΟΛΤΑΪΚΟ ΣΥΣΤΗΜΑ
EUR 480.000
For internal use only:
50CHPI