Luxury whole floor three-bedroom apartment in Acropoli near Landmark Hotel
ΠΟΛΥΤΕΛΗΣ ΟΡΟΦΟ-ΔΙΑΜΕΡΙΣΜΑ ΤΡΙΩΝ ΥΠΝΟΔΩΜΑΤΙΩΝ ΣΤΗΝ ΑΚΡΟΠΟΛΗ ΚΟΝΤΑ ΣΤΟ ΞΕΝΟΔΟΧΕΙΟ LANDMARK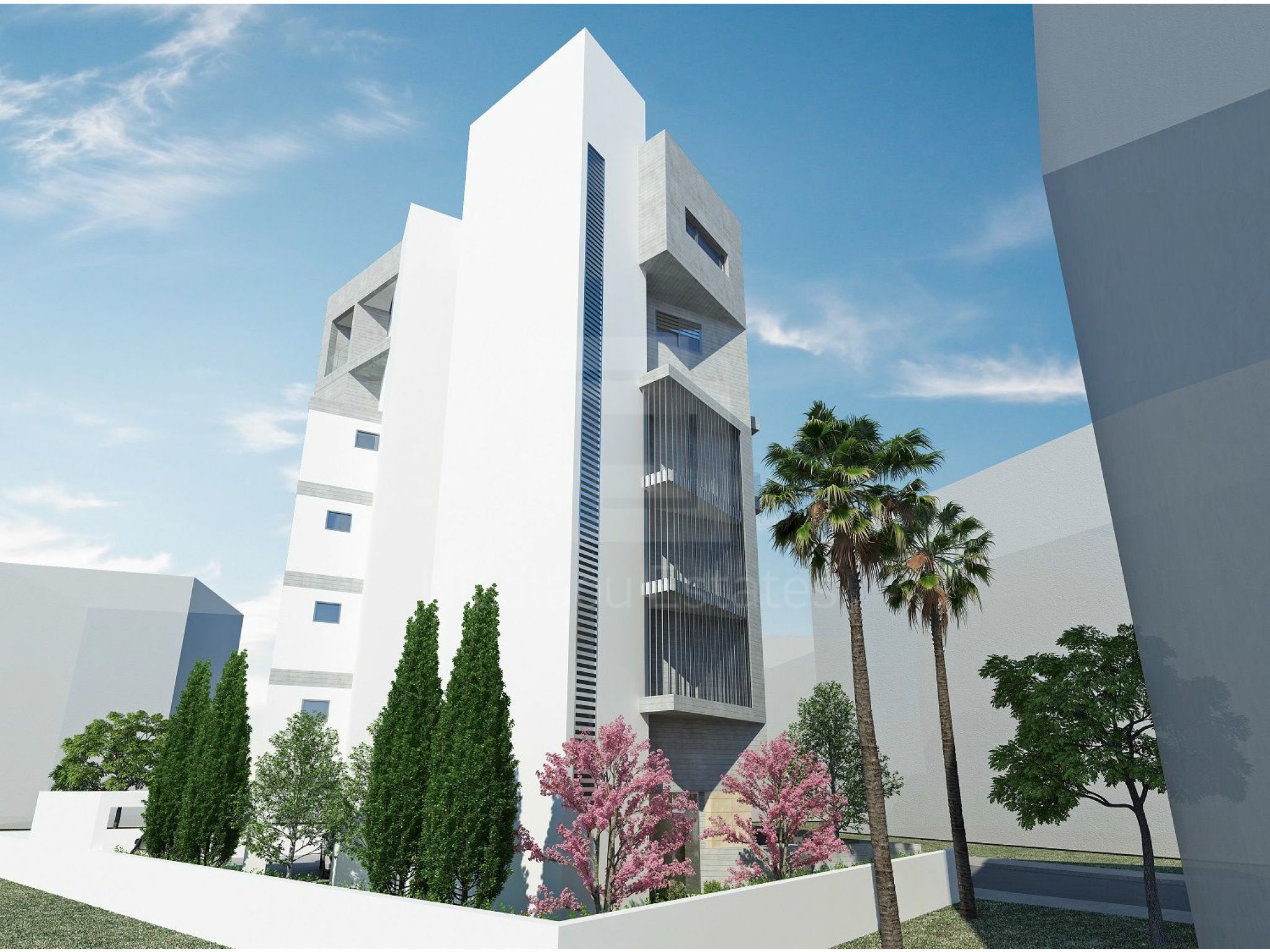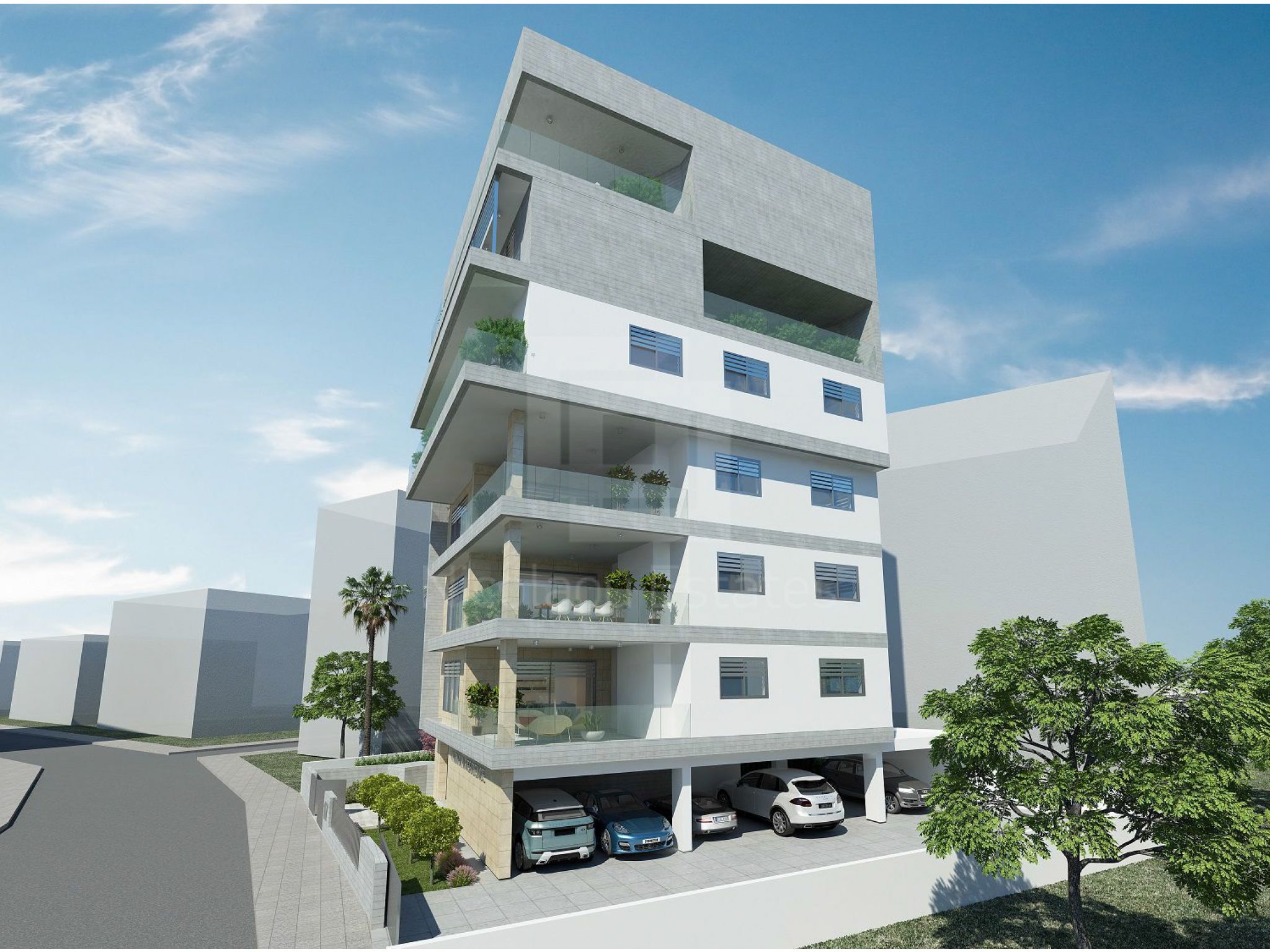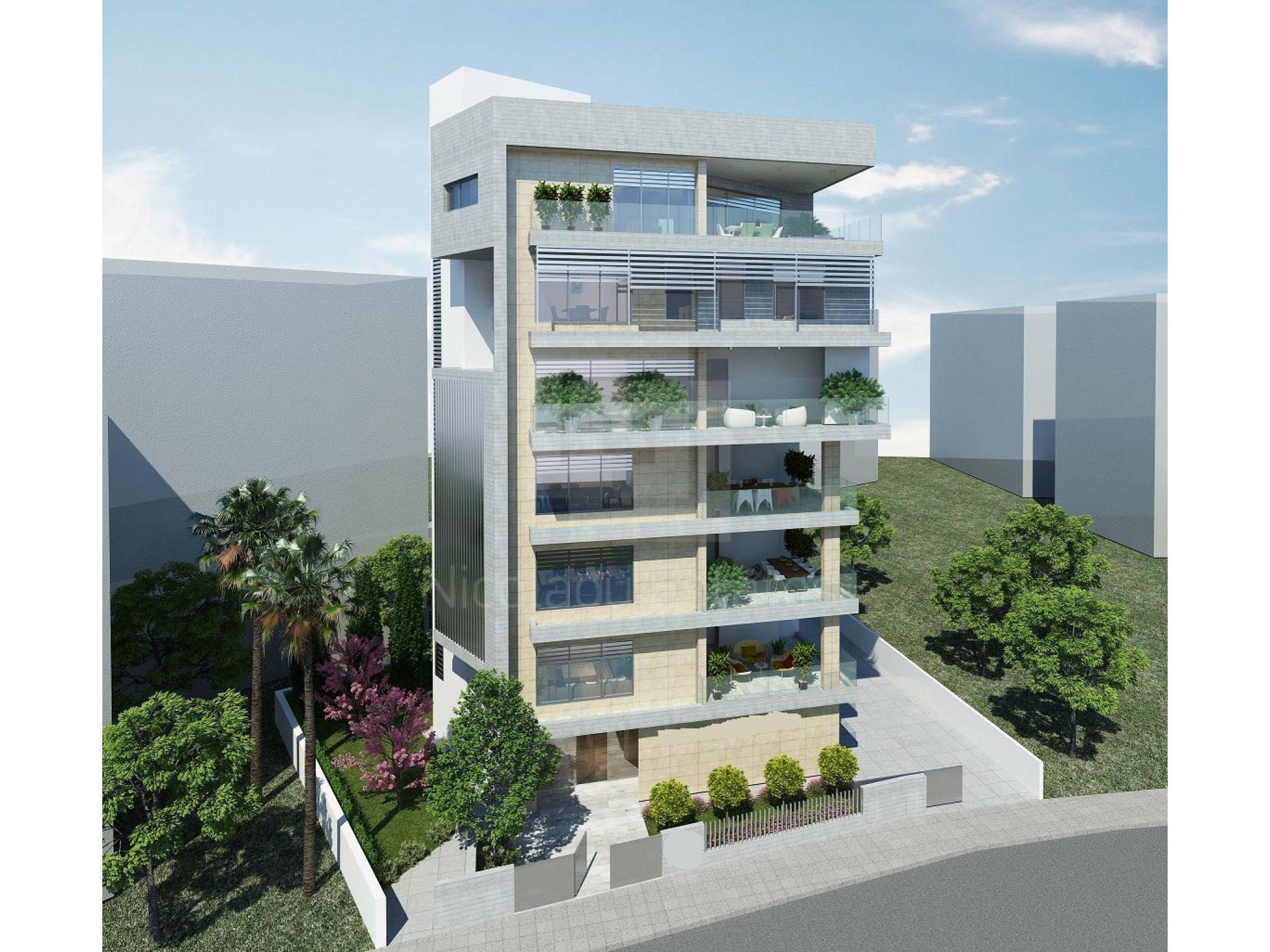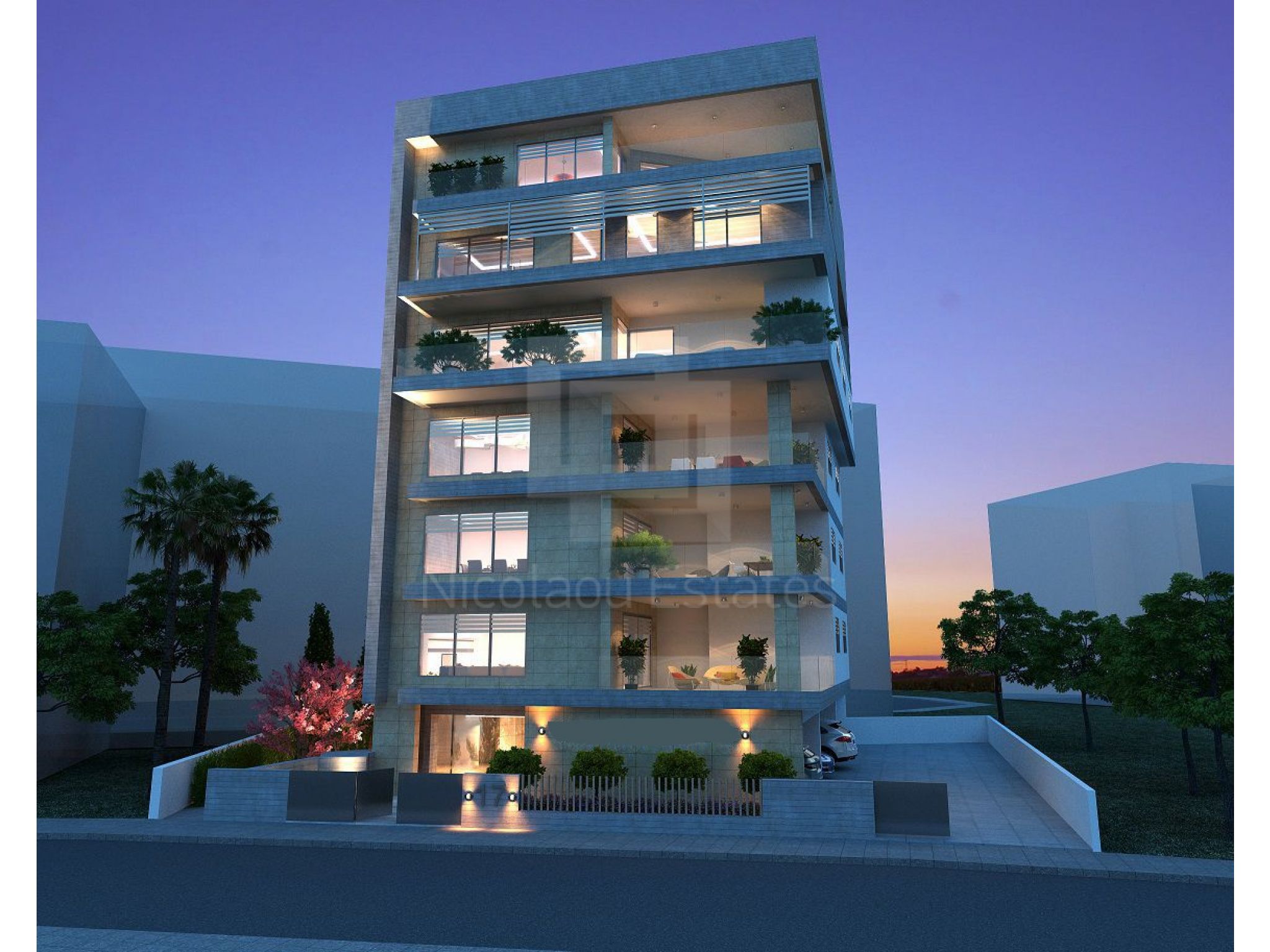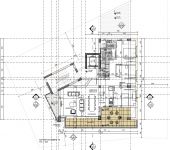 Total Floors:
6 (Floor No.: 4)
29
2
379
Completion Date:
September 2021
Covered Internal Area:
113 m2
Download 6 property images
DESCRIPTION
The project is located in one of the most aristocratic areas of Nicosia, near "The Landmark". The building consists of luxurious and spacious two and three bedroom apartments. Each two and three bedroom apartment occupies the entire floor except from a three bedroom apartment occupying two floors.

The apartments are designed to meet the needs of a modern family. They consist of luxurious living and kitchen areas, two - three bathrooms as well as two - three bedrooms in each apartment. The building has spacious terraces, modern design, in an attractive location and with quality materials.

Project Features:

- Covered parking and storage for each apartment

- Large covered terraces

- Class A energy efficiency

- Photovoltaic systems

- Solar thermal bath, water pressure system and circulator

- Thermal facade of a building and thermal insulation materials
--

Το έργο βρίσκεται σε μια από τις πιο αριστοκρατικές περιοχές της Λευκωσίας, σε κοντινή απόσταση από το "The Landmark". Το κτήριο αποτελείται από πολυτελή και ευρύχωρα διαμερίσματα δύο και τριών υπνοδωματίων. Κάθε διαμέρισμα δύο και τριών υπνοδωματίων καταλαμβάνει ολόκληρο τον όροφο εκτός από ένα διαμέρισμα τριών υπνοδωματίων που καταλαμβάνει δύο ορόφους.

Τα διαμερίσματα έχουν σχεδιαστεί για να καλύψουν τις ανάγκες μιας σύγχρονης οικογένειας. Αποτελούνται από πολυτελείς χώρους σαλονιού και κουζίνας, δύο - τρία μπάνια καθώς επίσης και δύο - τρία υπνοδωμάτια σε κάθε διαμέρισμα. Οι ευρύχωρες βεράντες του κτηρίου, ο σύγχρονος σχεδιασμός, η ελκυστική τοποθεσία και τα ποιοτικά υλικά μαγνητίζουν τους ενδιαφερόμενους.

Χαρακτηριστικά Έργου:

- Καλυμμένος χώρος στάθμευσης και αποθήκη για κάθε διαμέρισμα

- Μεγάλες καλυμμένες βεράντες

- Ενεργειακή απόδοση κατηγορίας Α

- Φωτοβολταϊκά συστήματα

- Ηλιακός θερμολουτήρας, πιεστικό σύστημα νερού και κυκλοφορητής

- Θερμοπρόσοψη κτηρίου και θερμομονωτικά υλικά
MAIN PROPERTY FEATURES
Brand New
Garage / Designated Parking
Unfurnished
Available: September 2021
This 3-bedroom apartment in Acropoli, Nicosia is being offered for sale at EUR 450.000 (VAT not included).
To arrange an appointment to view this and any other property from our website, please call or email us directly.
Other property suggestions
VL18943
Engomi, Nicosia
3 Bed Apartment For Sale
ΡΕΤΙΡΕ ΔΙΑΜΕΡΙΣΜΑ ΤΡΙΩΝ ΥΠΝΟΔΩΜΑΤΙΩΝ ΠΡΟΣ ΠΩΛΗΣΗ ΣΤΗΝ ΕΓΚΩΜΗ ΚΟΝΤΑ ΣΤΙΣ ΠΡΕΣΒΕΙΕΣ ΣΕ ΟΛΟ ΤΟΝ 6ο ΟΡΟΦΟ
EUR 460.000
For internal use only:
61DEPI
VL18743
Makedonitissa, Nicosia
3 Bed Apartment For Sale
ΤΡΙΑ ΥΠΝΟΔΩΜΑΤΙΩΝ ΡΕΤΙΡΕ ΔΙΑΜΕΡΙΣΜΑ ΜΕ 125 Τ.Μ. ΒΕΡΑΝΤΕΣ ΠΡΟΣ ΠΩΛΗΣΗ ΣΤΗΝ ΜΑΚΕΔΟΝΙΤΙΣΣΑ
EUR 450.000
For internal use only:
61DEPI
VL18723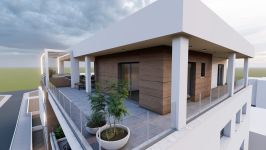 Agioi Omologites, Nicosia
3 Bed Apartment For Sale
ΡΕΤΙΡΕ ΔΙΑΜΕΡΙΣΜΑ ΤΡΙΩΝ ΥΠΝΟΔΩΜΑΤΙΩΝ ΜΕ ΙΔΙΩΤΙΚΗ ΠΙΣΙΝΑ ΠΡΟΣ ΠΩΛΗΣΗ ΣΤΟΥΣ ΑΓΙΟΥΣ ΟΜΟΛΟΓΗΤΕΣ
EUR 420.000
For internal use only:
61DEPI
VL18448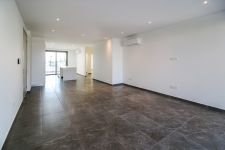 Engomi, Nicosia
3 Bed Apartment For Sale
ΚΑΙΝΟΥΡΓΙΟ ΡΕΤΙΡΕ ΔΙΑΜΕΡΙΣΜΑ ΤΡΙΩΝ ΥΠΝΟΔΩΜΑΤΙΩΝ ΣΤΗΝ ΕΓΚΩΜΗ, ΚΟΝΤΑ ΣΤΙΣ ΠΡΕΣΒΙΕΣ
EUR 410.000
For internal use only:
50CHPI
VL18236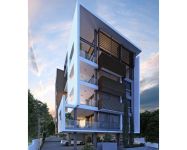 Agioi Omologites, Nicosia
2 Bed Apartment For Sale
ΔΙΩΡΟΦΟ ΔΙΑΜΕΡΙΣΜΑ 2 ΥΠΝΟΔΩΜΑΤΙΩΝ ΣΤΟΝ ΤΕΛΕΥΤΑΙΟ ΟΡΟΦΟ ΕΝΟΣ ΜΟΝΤΕΡΝΟΥ ΚΤΗΡΙΟΥ ΣΤΟΥΣ ΑΓΙΟΥΣ ΟΜΟΛΟΓΗΤΕΣ
EUR 475.000
For internal use only:
50CHPI
VL18120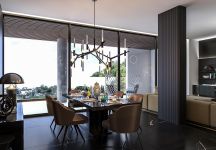 Town Center, Nicosia
3 Bed Apartment For Sale
ΠΟΛΥΤΕΛΕΣ ΔΙΑΜΕΡΙΣΜΑ ΤΡΙΩΝ ΥΠΝΟΔΩΜΑΤΙΩΝ ΣΤΟ ΚΕΝΤΡΟ ΤΗΣ ΛΕΥΚΩΣΙΑΣ ΜΕ ΘΕΑ ΣΤΟ ΠΑΡΚΟ ΚΑΙ ΤΗΝ ΠΟΛΗ
EUR 545.000
For internal use only:
50CHPI
VL17784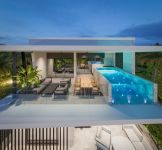 Strovolos, Nicosia
4 Bed Apartment For Sale
ΔΙΑΜΕΡΙΣΜΑ ΤΕΣΣΑΡΩΝ ΥΠΝΟΔΩΜΑΤΙΩΝ ΜΕ ΙΔΙΩΤΙΚΗ ΠΙΣΙΝΑ ΣΤΟΝ ΣΤΡΟΒΟΛΟ
EUR 495.000
For internal use only:
61DEPI
VL17740
Dasoupolis, Nicosia
3 Bed Apartment For Sale
ΡΕΤΙΡΕ ΔΙΑΜΕΡΙΣΜΑ ΤΡΙΩΝ ΥΠΝΟΔΩΜΑΤΙΩΝ ΜΕ ΜΕΓΑΛΕΣ ΒΕΡΑΝΤΕΣ ΚΑΙ ΩΡΑΙΑ ΘΕΑ ΣΤΗΝ ΠΕΡΙΟΧΗ ΔΑΣΟΥΠΟΛΗ
EUR 435.000
For internal use only:
61DEPI
VL15013
Engomi, Nicosia
4 Bed Apartment For Sale
ΤΡΙΑ ΥΠΝΟΔΩΜΑΤΙΑ ΟΡΟΦΟΔΙΑΜΕΡΙΣΜΑ ΚΑΙ ΜΕ ΔΩΜΑΤΙΟ ΥΠΗΡΕΣΙΑΣ ΣΕ ΚΟΝΤΙΝΗ ΑΠΟΣΤΑΣΗ ΜΕ ΤΑ ΠΟΔΙΑ ΑΠΟ ΥΠΗΡΕΣΙΕΣ ΣΤΗΝ ΕΓΚΩΜΗ
EUR 435.000
For internal use only:
50CHPI
VL14975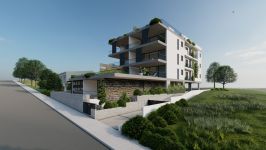 Engomi, Nicosia
3 Bed Apartment For Sale
ΚΑΙΝΟΥΡΙΟ ΔΙΑΜΕΡΙΣΜΑ ΤΡΙΩΝ ΥΠΝΟΔΩΜΑΤΙΩΝ ΣΤΗΝ ΕΓΚΩΜΗ MONTPARNASSE
EUR 455.000
For internal use only:
50CHPI
VL14974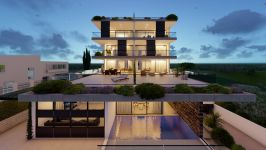 Engomi, Nicosia
2 Bed Apartment For Sale
ΔΥΟ ΥΠΝΟΔΩΜΑΤΙΑ ΙΣΟΓΕΙΟ ΔΙΑΜΕΡΙΣΜΑ ΜΕ ΚΟΙΝΟΧΡΗΣΤΗ ΠΙΣΙΝΑ ΣΤΗΝ ΕΓΚΩΜΗ
EUR 513.000
For internal use only:
50CHPI
VL14818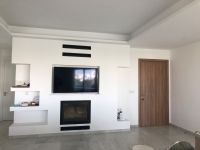 Acropoli, Nicosia
2 Bed Apartment For Sale
ΔΙΑΜΕΡΙΣΜΑ ΔΥΟ ΥΠΝΟΔΩΜΑΤΙΩΝ ΜΕ ΤΖΑΚΙ ΣΕ ΚΑΙΝΟΥΡΙΟ ΚΤΗΡΙΟ, ΔΙΠΛΑ ΣΕ ΠΑΡΚΟ ΣΤΗΝ ΑΚΡΟΠΟΛΗ
EUR 480.000
For internal use only:
7CHLU