Two bedroom apartment in Dasoupolis build on a modern building with gym room
2 ΥΠΝΟΔΩΜΑΤΙΑ ΔΙΑΜΕΡΙΣΜΑ ΣΤΗ ΔΑΣΟΥΠΟΛΗ ΣΕ ΜΟΝΤΕΡΝΟ ΚΤΗΡΙΟ ΜΕ ΓΥΜΝΑΣΤΗΡΙΟ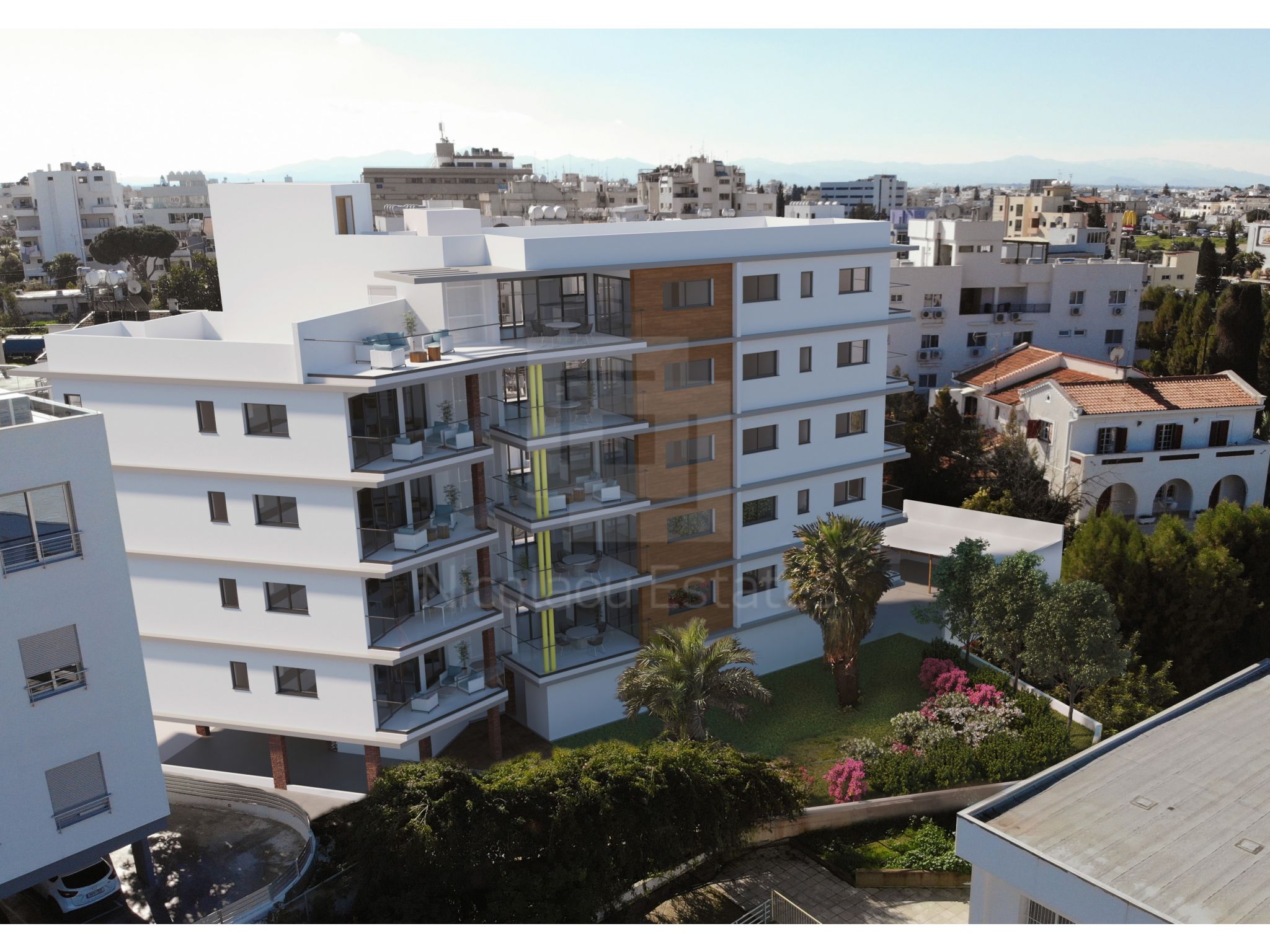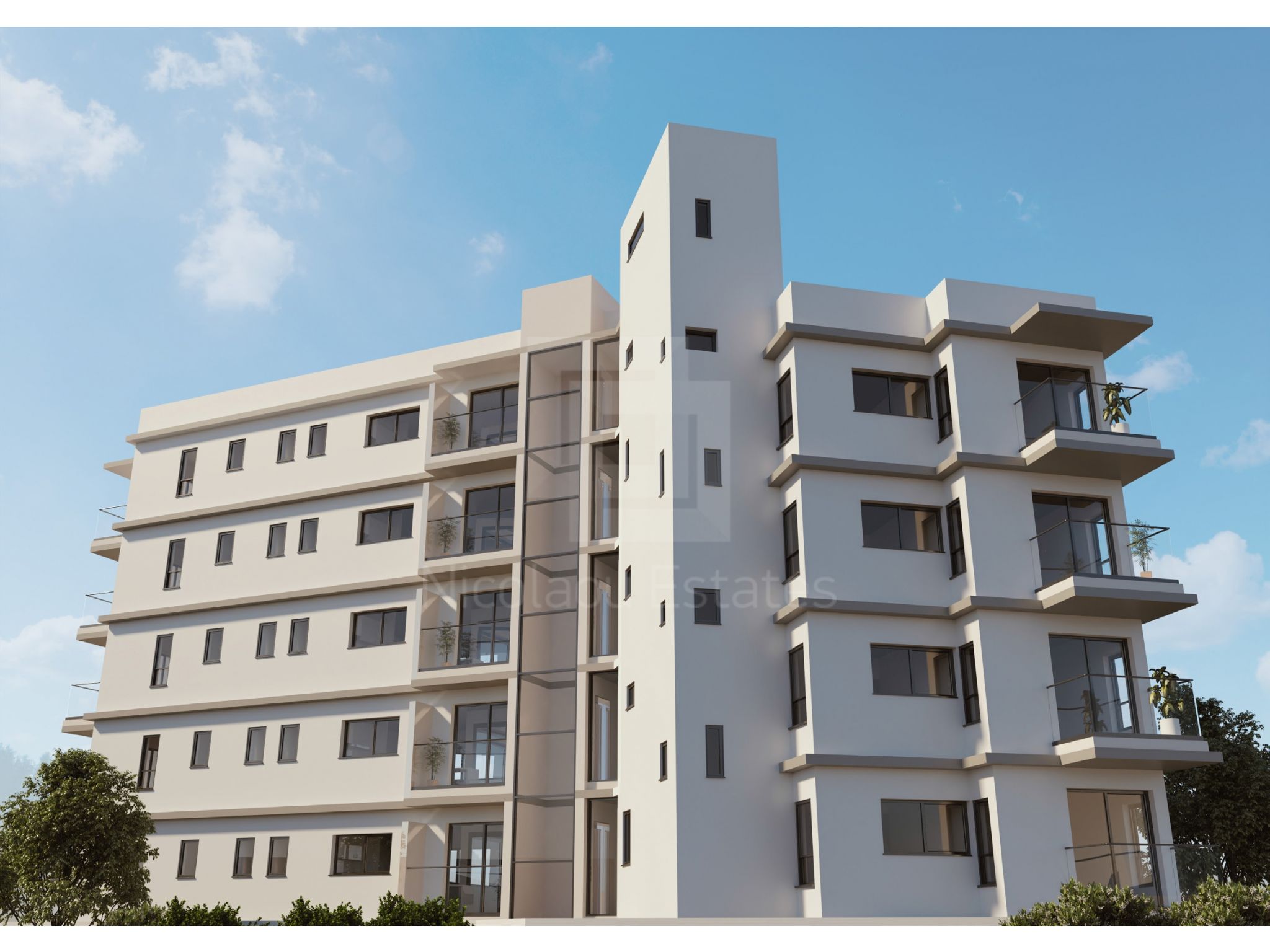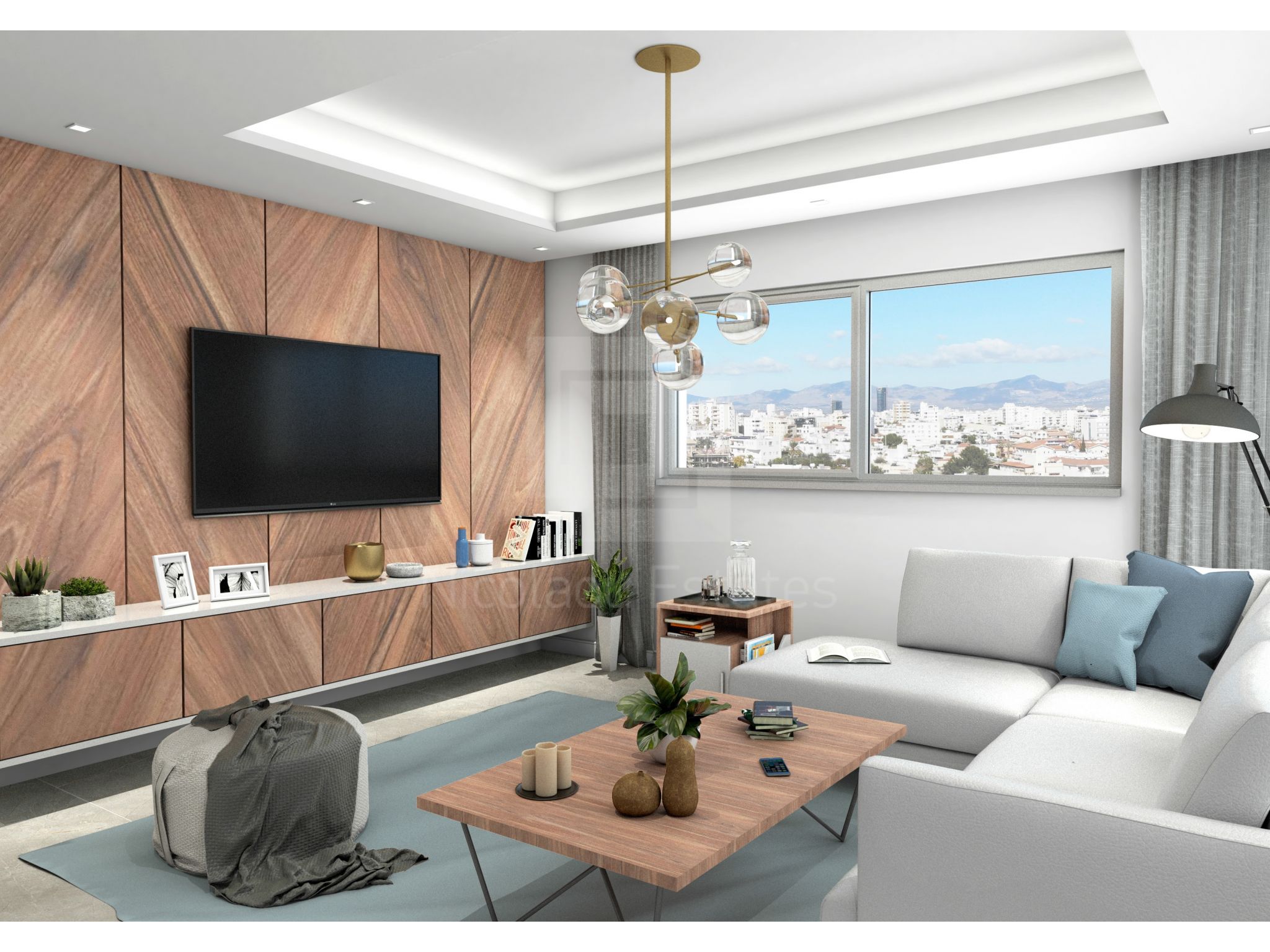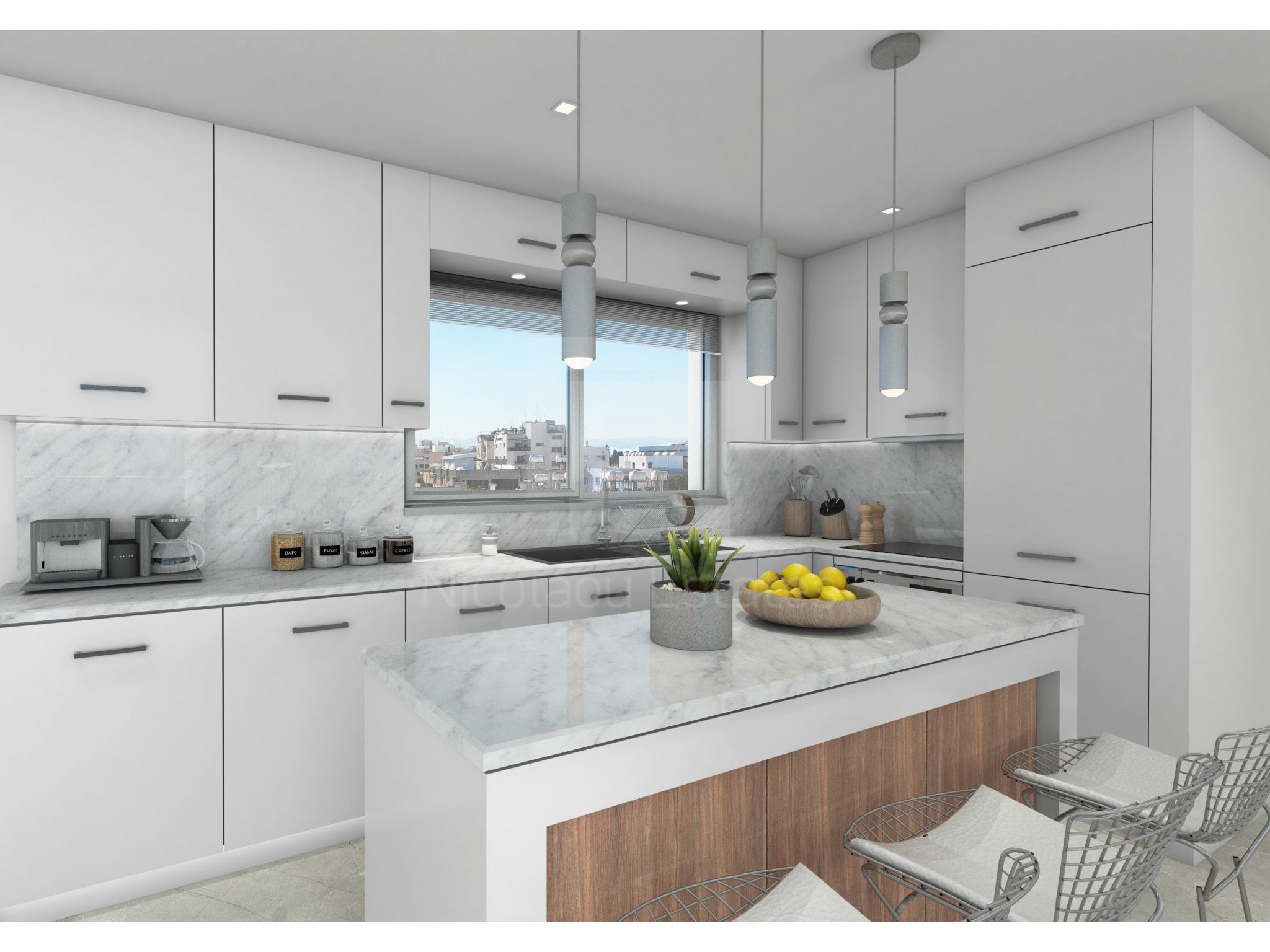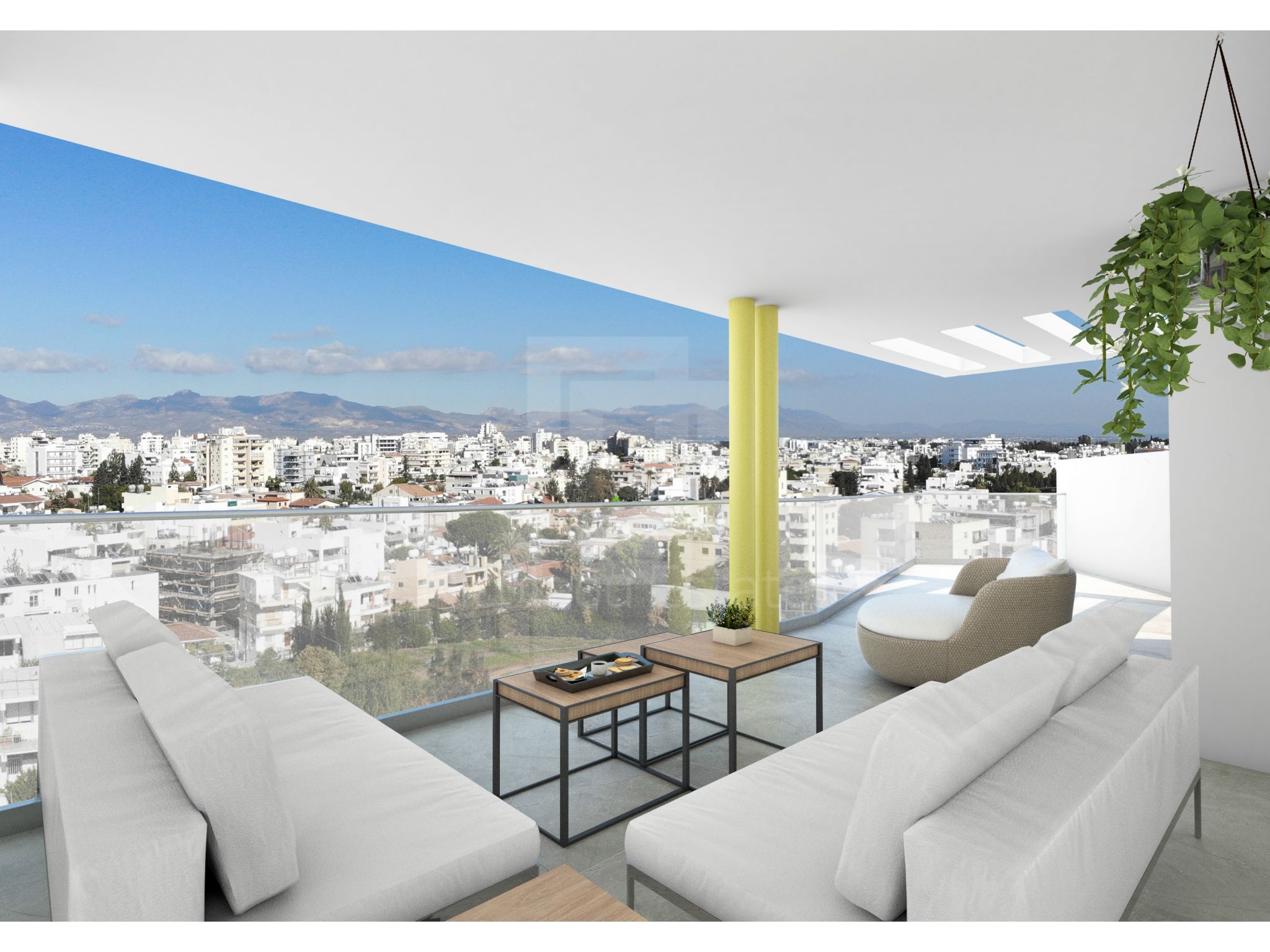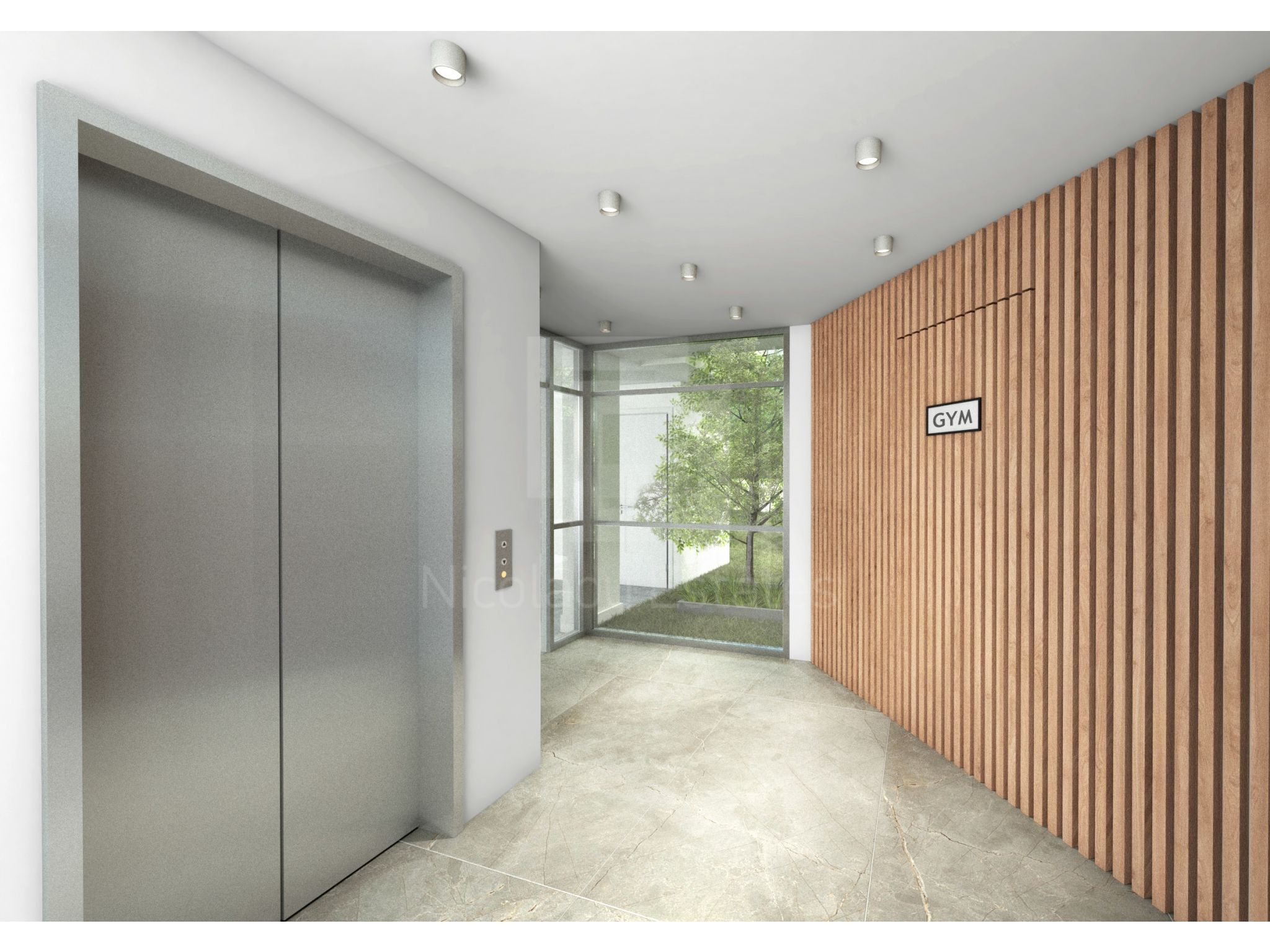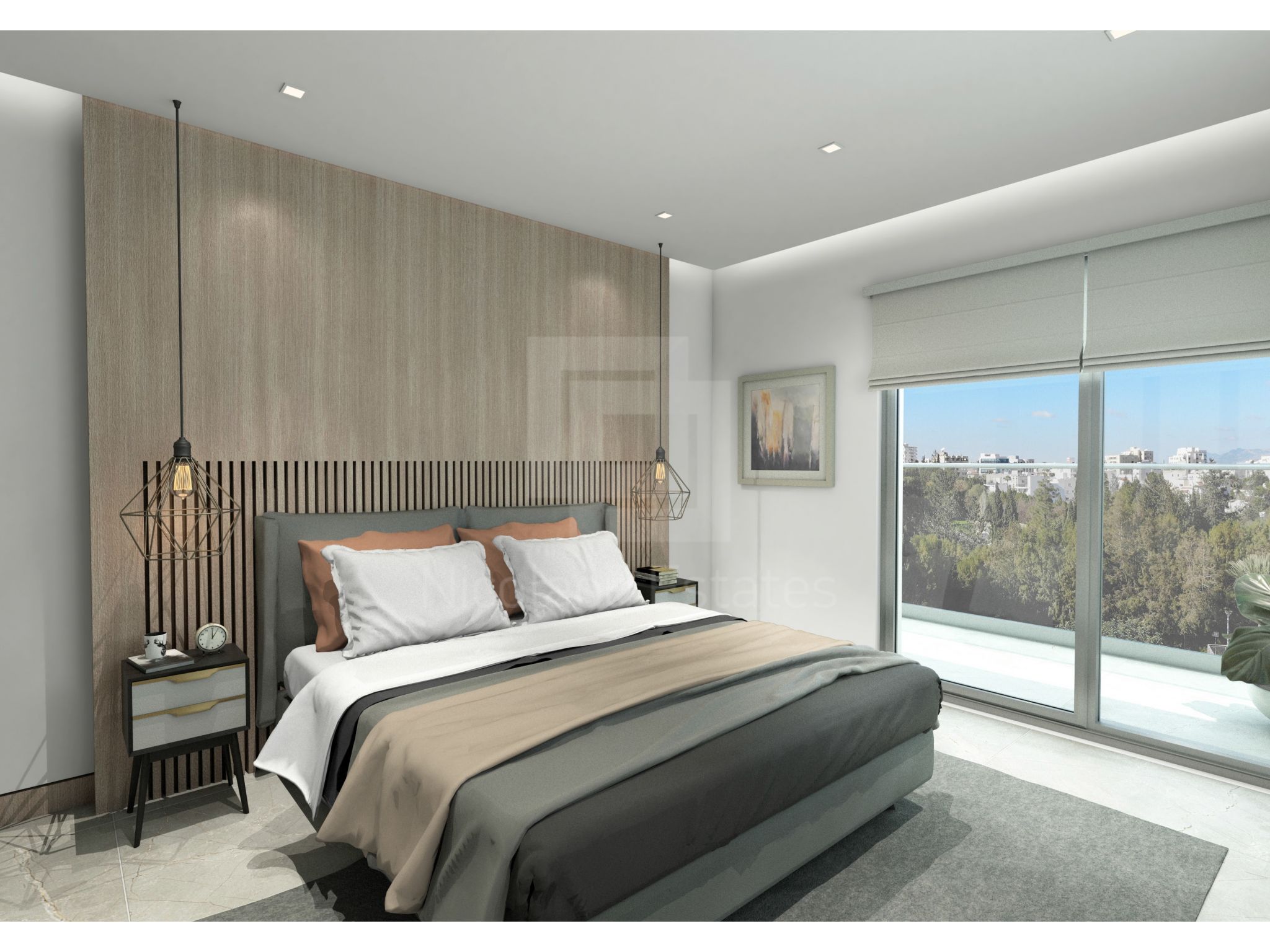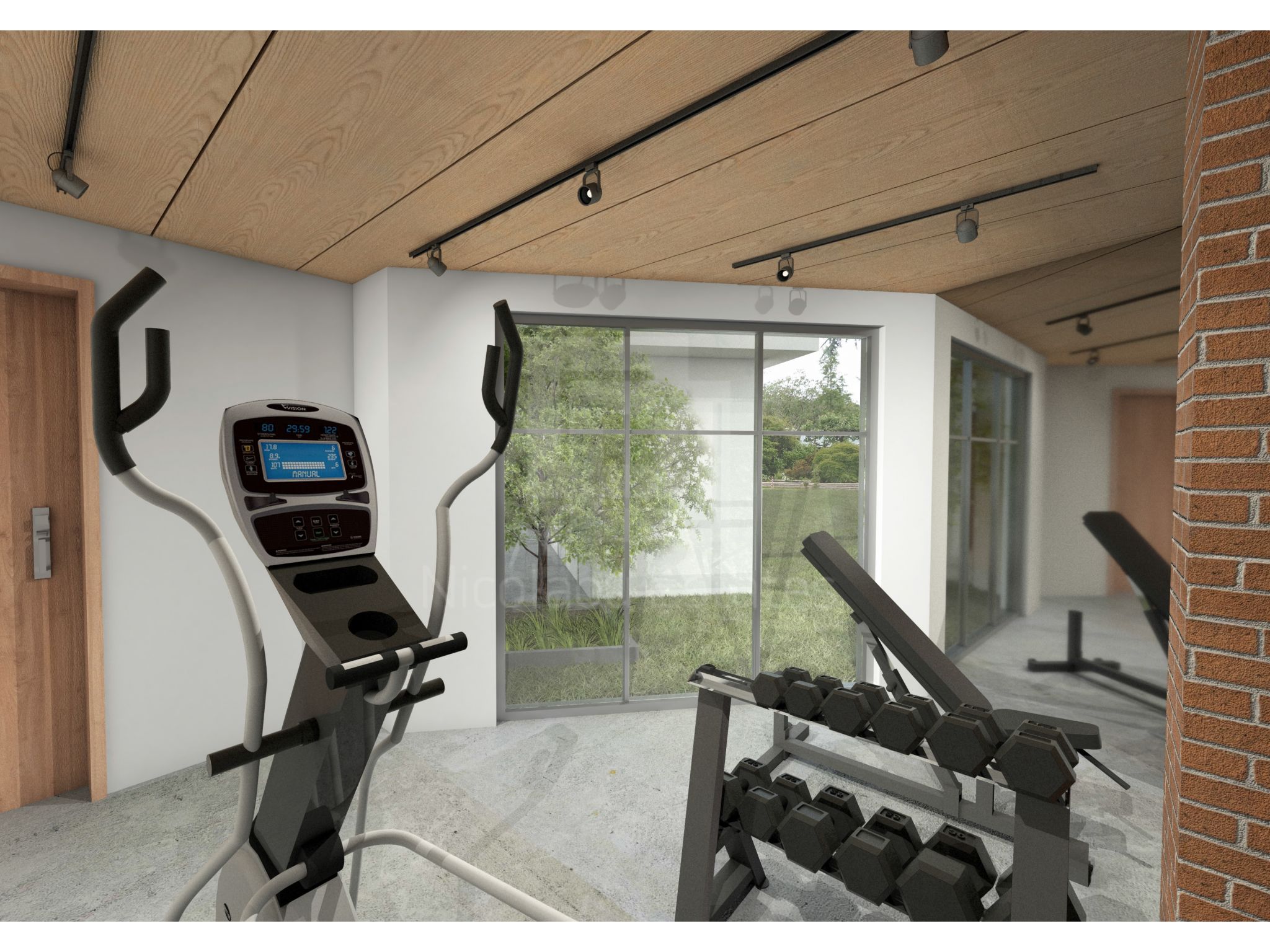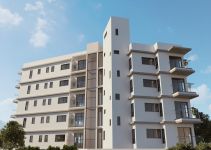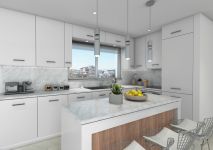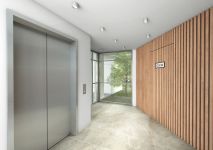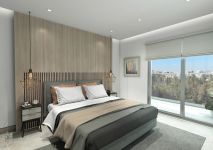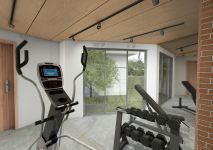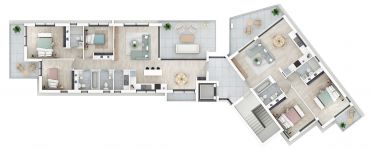 Total Floors:
5 (Floor No.: 2)
29
2
375
Completion Date:
MARCH 2022
Covered Internal Area:
80 m2
Download 9 property images
DESCRIPTION
The apartment building is located in the privileged area of ​​Dasoupoli, in a very quiet neighborhood, in Nicosia. The property is close to a primary school and the Acropolis Park and is just two minutes from the Nicosia - Limassol highway and just five minutes from the city center. It is a lane of Athalassa Avenue with many shops, schools, supermarkets etc.
Floors and apartments: The apartment building consists of five (5) floors where each floor has one (1)  two bedroom apartment and one (1) three bedroom apartment. The fifth floor consists of a three bedroom apartment with a roof garden.
The view of the apartment building is to the north overlooking the whole of Nicosia,  Pentadaktilos and the Acropolis park.
Apartment features:
- 1 covered parking space
- A storage space
- Underfloor heating (heat pump) in all parts of the apartment
- Provisions of VRV air conditioners in all parts of the apartment (ceiling cassette)
- False ceilings with hidden lighting
- Modern kitchen
- Electric shutters in all bedrooms
- Fitness room on the ground floor of the building
---
Η πολυκατοικία βρίσκεται στην προνομιούχα περιοχή της Δασούπολης, σε μία πολύ ήσυχη γειτονιά, στη Λευκωσία. Το ακίνητο είναι κοντά σε δημοτικό σχολείο και το πάρκο Ακροπόλεως και απέχει μόλις δύο λεπτά από τον αυτοκινητόδρομο Λευκωσίας - Λεμεσού και μόλις πέντε λεπτά από το κέντρο της πόλης. Είναι πάροδος της Λεωφόρου Αθαλάσσας με πολλά καταστήματα, σχολεία, υπεραγορές κ.α.
Oρόφοι και διαμερίσματα:

Η πολυκατοικία αποτελείται από πέντε (5) ορόφους όπου ο κάθε όροφος έχει από ένα (1) δυάρι και ένα (1) τριάρι διαμέρισμα. Ο πέμπτος όροφος αποτελείται από ένα τριάρι οροφοδιαμέρισμα με roof garden.
Η οπτική της πολυκατοικίας είναι προς τα βόρεια με θέα όλη τη Λευκωσία, τον Πενταδάκτυλο και το πάρκο Ακροπόλεως.
Χαρακτηριστικά διαμερίσματος:
- 1 καλυμμένος χώρος στάθμευσης
- Ένας αποθηκευτικός χώρος
- Υποδαπέδια θέρμανση (heat pump) σε όλα τα μέρη του διαμερίσματος
- Πρόνοιες κλιματιστικών VRV σε όλα τα μέρη του διαμερίσματος (ceiling cassette) μέσα σε ψευδοτάβανο
- Ψευδοροφές με κρυφό φωτισμό
- Μοντέρνα κουζίνα
- Ηλεκτρικά shutters σε όλα τα υπνοδωμάτια
- Αίθουσα γυμναστικής στο ισόγειο του κτηρίου
MAIN PROPERTY FEATURES
Brand New
Central Heating
Garage / Designated Parking
Unfurnished
This 2-bedroom apartment in Dasoupolis, Nicosia is being offered for sale at EUR 205.000 (VAT not included).
To arrange an appointment to view this and any other property from our website, please
call
or
email us
directly.
Other property suggestions
VL17315
Aglantzia, Nicosia
3 Bed Apartment For Sale
ΚΑΙΝΟΥΡΓΙΟ ΔΙΑΜΕΡΙΣΜΑ ΤΡΙΩΝ ΥΠΝΟΔΩΜΑΤΙΩΝ ΣΤΗΝ ΑΓΛΑΝΤΖΙΑ
EUR 195.000
For internal use only:
50CHPI
VL17310
Kaimakli, Nicosia
3 Bed Apartment For Sale
ΚΑΙΝΟΥΡΓΙΟ ΡΕΤΙΡΕ ΔΙΑΜΕΡΙΣΜΑ ΤΡΙΩΝ ΥΠΝΟΔΩΜΑΤΙΩΝ ΣΤΟ ΚΑΪΜΑΚΛΙ ΜΕ 119 Τ.Μ. ΒΕΡΑΝΤΕΣ
EUR 225.000
For internal use only:
50CHPI
VL17282
Dasoupolis, Nicosia
2 Bed Apartment For Sale
ΜΟΝΤΕΡΝΟ ΚΤΗΡΙΟ ΣΤΗ ΔΑΣΟΥΠΟΛΗ ΚΟΝΤΑ ΣΤΟ ΑΡΕΤΑΙΕΙΟ
EUR 230.000
For internal use only:
50CHPI
VL17278
Dasoupolis, Nicosia
3 Bed Apartment For Sale
3 ΥΠΝΟΔΩΜΑΤΙΑ ΔΙΑΜΕΡΙΣΜΑ ΜΕ 2 ΚΑΛΥΜΜΕΝΟΥΣ ΧΩΡΟΥΣ ΣΤΑΘΜΕΥΣΗΣ & ΥΠΟΔΑΠΕΔΙΑ ΘΕΡΜΑΝΣΗ ΣΤΗ ΔΑΣΟΥΠΟΛΗ
EUR 235.000
For internal use only:
50CHPI
VL17276
Strovolos, Nicosia
2 Bed Apartment For Sale
ΥΠΟ ΚΑΤΑΣΚΕΥΗ ΔΙΑΜΕΡΙΣΜΑ 2 ΥΠΝΟΔΩΜΑΤΙΩΝ ΣΤΟΝ ΣΤΡΟΒΟΛΟ ΚΟΝΤΑ ΣΤΟΝ ΠΟΤΑΜΟ ΠΕΔΙΑΙΟ
EUR 192.000
For internal use only:
50CHPI
VL17275
Strovolos, Nicosia
3 Bed Apartment For Sale
ΥΠΟ ΚΑΤΑΣΚΕΥΗ ΔΙΑΜΕΡΙΣΜΑ ΤΡΙΩΝ ΥΠΝΟΔΩΜΑΤΙΩΝ ΜΩΛΙΣ 100 ΜΕΤΡΑ ΑΠΟ ΤΟ ΓΡΑΜΜΙΚΟ ΠΑΡΚΟ ΣΤΡΟΒΟΛΟΥ
EUR 228.000
For internal use only:
50CHPI
VL17261
Lakatamia, Nicosia
2 Bed Apartment For Sale
ΠΟΛΥΤΕΛΗΣ ΚΑΙ ΑΝΕΞΑΡΤΗΤΟ ΔΙΑΜΕΡΙΣΜΑ 2 ΥΠΝΟΔΩΜΑΤΙΩΝ ΣΤΗΝ ΛΑΚΑΤΑΜΕΙΑ ΚΟΝΤΑ ΣΤΗΝ ΥΠΕΡΑΓΟΡΑ ΜΕΤΡΟ
EUR 185.000
For internal use only:
50CHPI
VL17258
Latsia, Nicosia
2 Bed Apartment For Sale
ΔΙΑΜΕΡΙΣΜΑ 2 ΥΠΝΟΔΩΜΑΤΙΩΝ ΣΤΑ ΛΑΤΣΙΑ ΜΕ 112 Τ.Μ. ΚΗΠΟ ΟΡΟΦΗΣ
EUR 249.000
For internal use only:
50CHPI
VL17194
Strovolos, Nicosia
2 Bed Apartment For Sale
ΔΙΑΜΕΡΙΣΜΑ 2 ΥΠΝΟΔΩΜΑΤΙΩΝ ΣΤΟΝ ΣΤΡΟΒΟΛΟ ΜΕ ΕΥΚΟΛΗ ΠΡΟΣΒΑΣΗ ΣΤΟ ΚΕΝΤΡΟ ΤΗΣ ΠΟΛΗΣ
EUR 230.000
For internal use only:
50CHPI
VL17121
Agioi Omologites, Nicosia
2 Bed Apartment For Sale
ΠΟΛΥΤΕΛΗΣ ΔΙΑΜΕΡΙΣΜΑ 2-ΥΠΝΟΔΩΜΑΤΙΩΝ ΣΤΟΥΣ ΑΓΙΟΥΣ ΟΜΟΛΟΓΗΤΕΣ ΜΕ ΙΔΙΩΤΙΚΟ ΚΗΠΟ ΟΡΟΦΗΣ
EUR 261.000
For internal use only:
50CHPI
VL17120
Agioi Omologites, Nicosia
2 Bed Apartment For Sale
ΔΙΑΜΕΡΙΣΜΑ 2-ΥΠΝΟΔΩΜΑΤΙΩΝ ΣΕ ΜΙΑ ΑΠΟ ΤΙΣ ΠΙΟ ΠΡΟΝΟΜΙΟΥΧΕΣ ΠΕΡΙΟΧΕΣ ΣΤΟΥΣ ΑΓΙΟΥΣ ΟΜΟΛΟΓΗΤΕΣ
EUR 238.000
For internal use only:
50CHPI
VL16952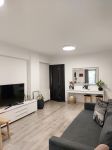 Acropoli, Nicosia
3 Bed Apartment For Sale
ΔΙΑΜΕΡΙΣΜΑ ΤΡΙΩΝ ΥΠΝΟΔΩΜΑΤΙΩΝ ΣΕ ΕΞΑΙΡΕΤΙΚΗ ΚΑΤΑΣΤΑΣ ΣΕ ΚΕΝΤΡΙΚΗ ΠΕΡΙΟΧΗ ΣΤΗΝ ΑΚΡΟΠΟΛΗ
EUR 195.000
For internal use only:
58CHIO