Three bedroom detached house of modern architecture and high standards in Geri - Latsia
ΑΝΕΞΑΡΤΗΤΗ ΚΑΤΟΙΚΙΑ ΤΡΙΩΝ ΥΠΝΟΔΩΜΑΤΙΩΝ ΣΤΟ ΓΕΡΙ - ΛΑΤΣΙΑ ΜΕ ΜΟΝΤΕΡΝΑ ΑΡΧΙΤΕΚΤΟΝΙΚΗ & ΥΨΗΛΩΝ ΠΡΟΔΙΑΓΡΑΦΩΝ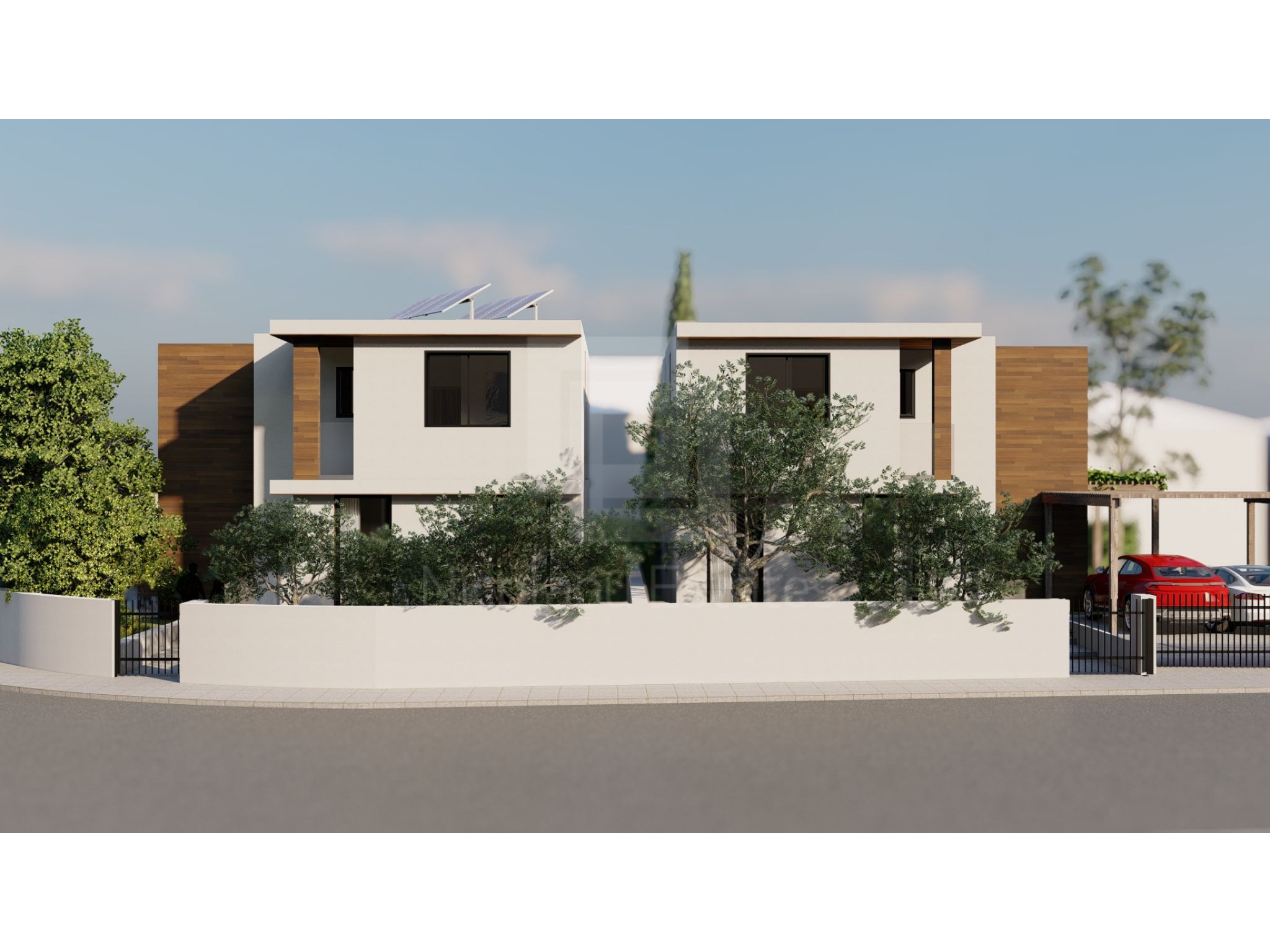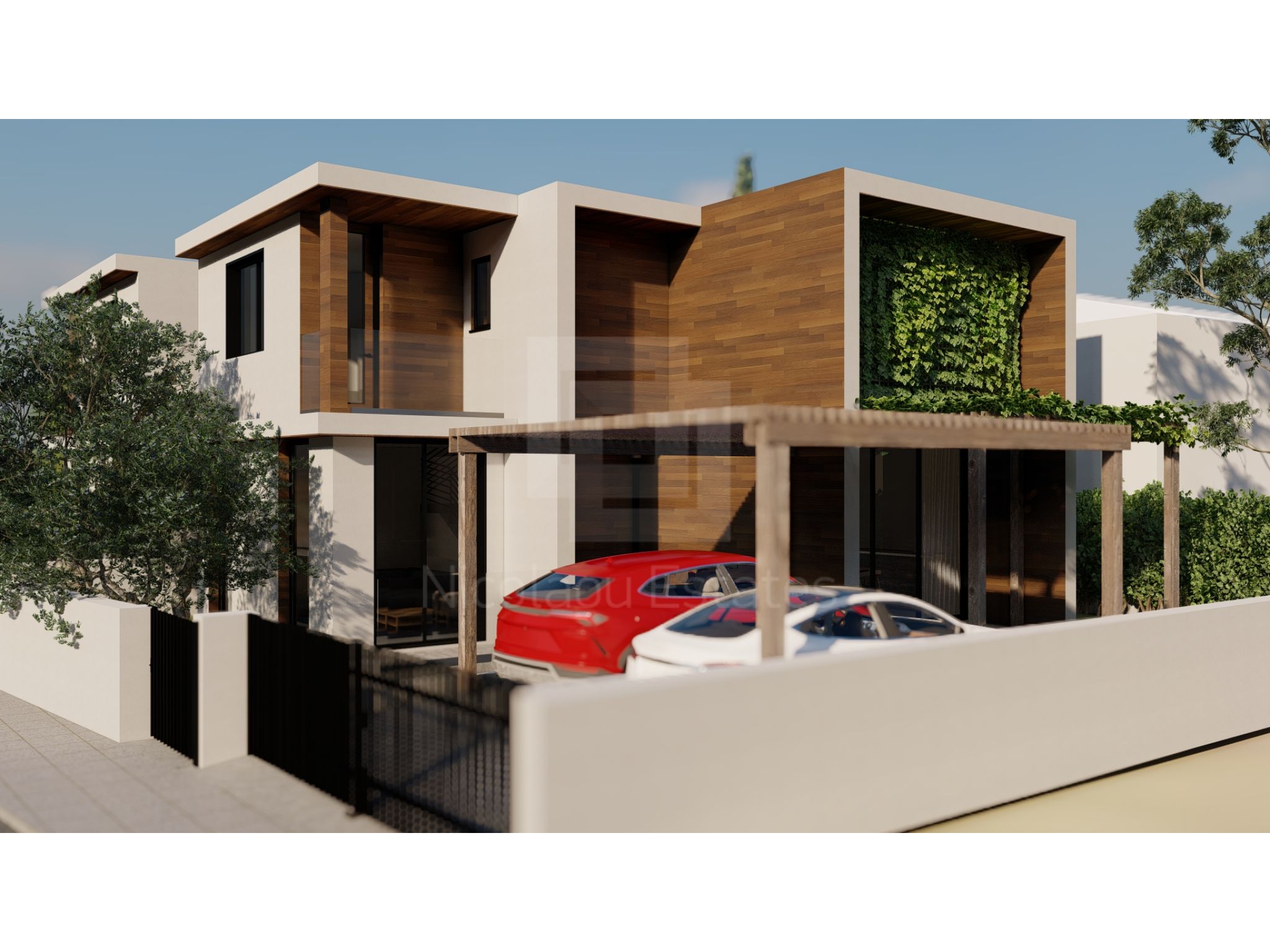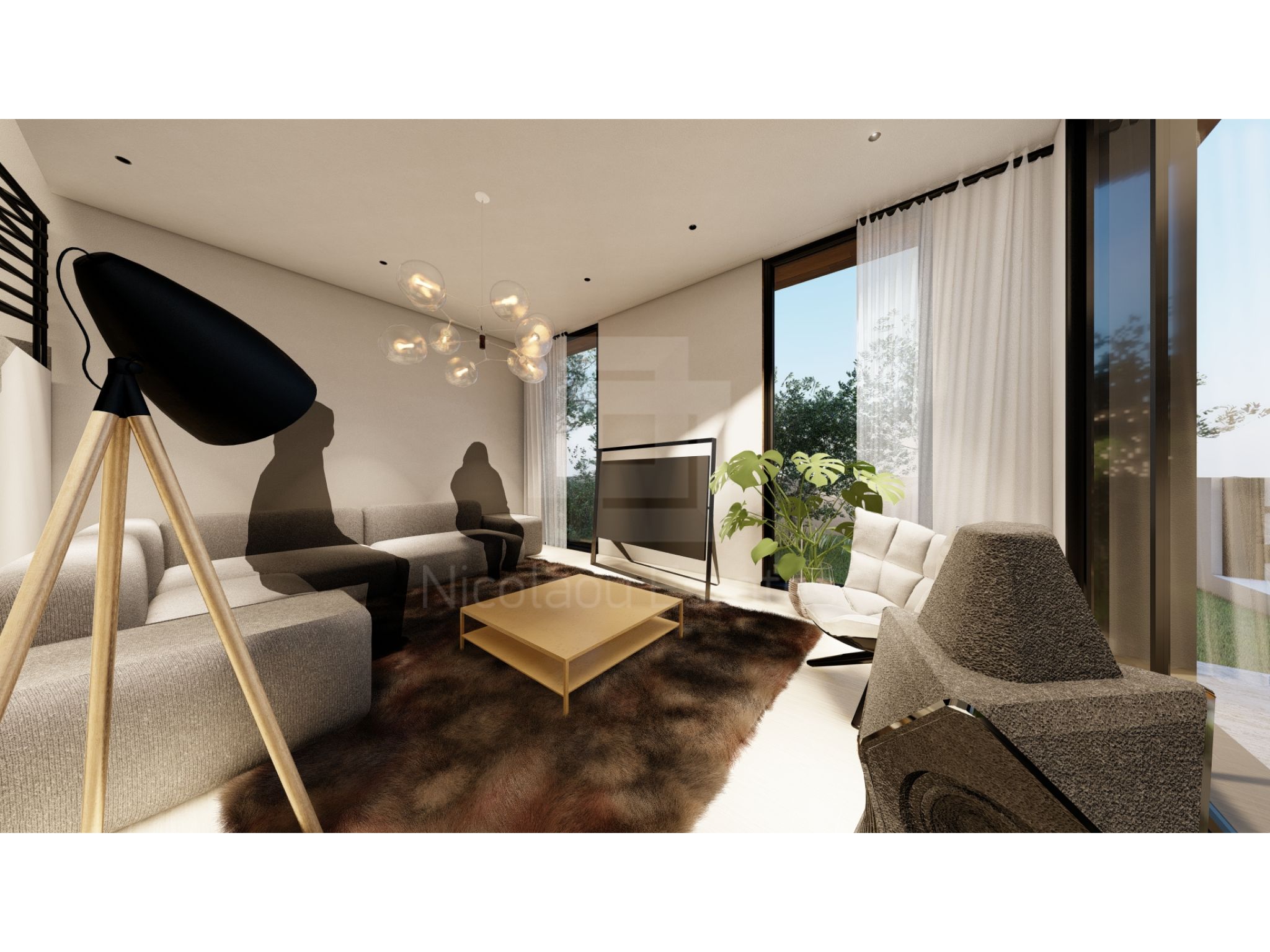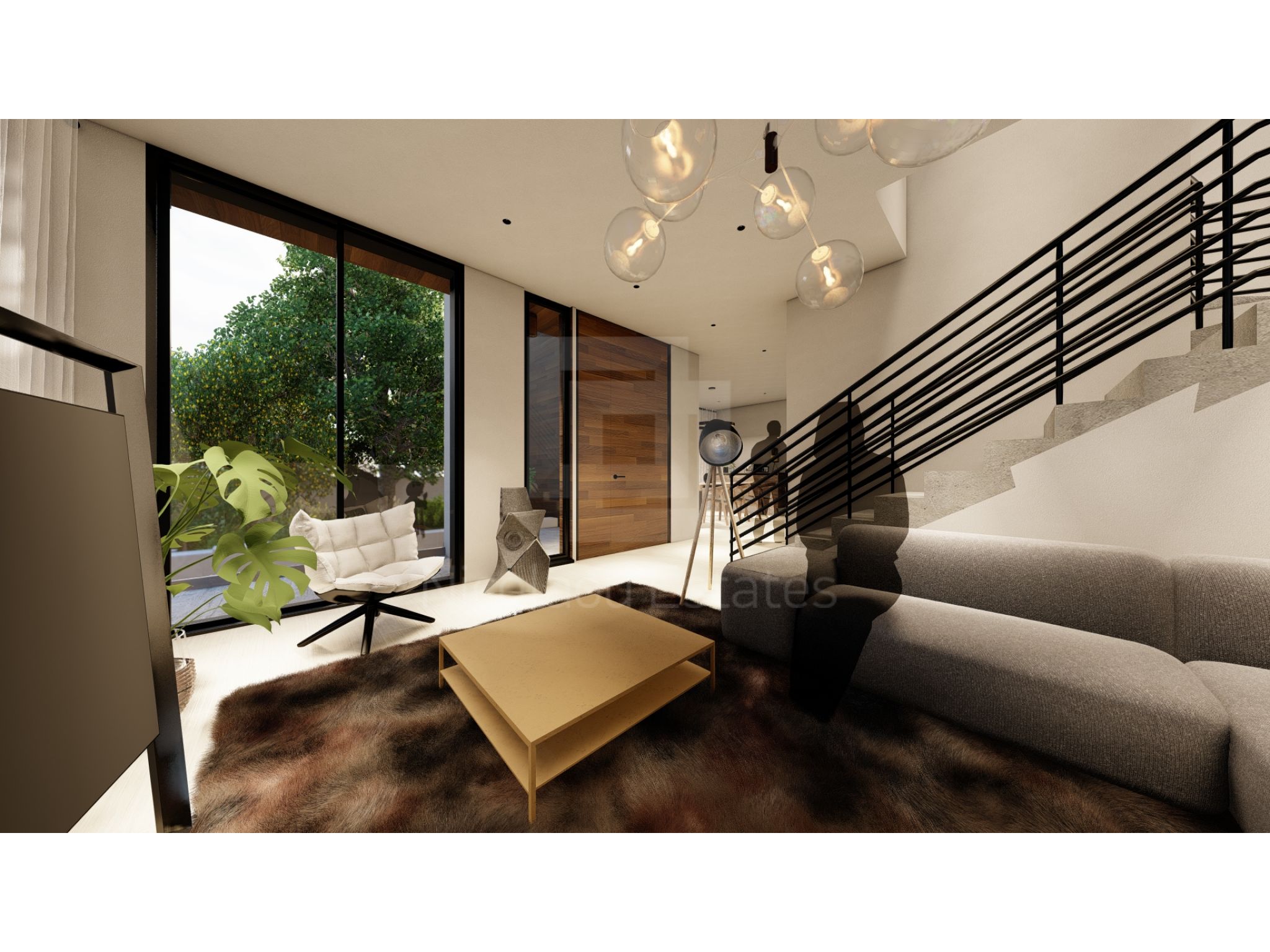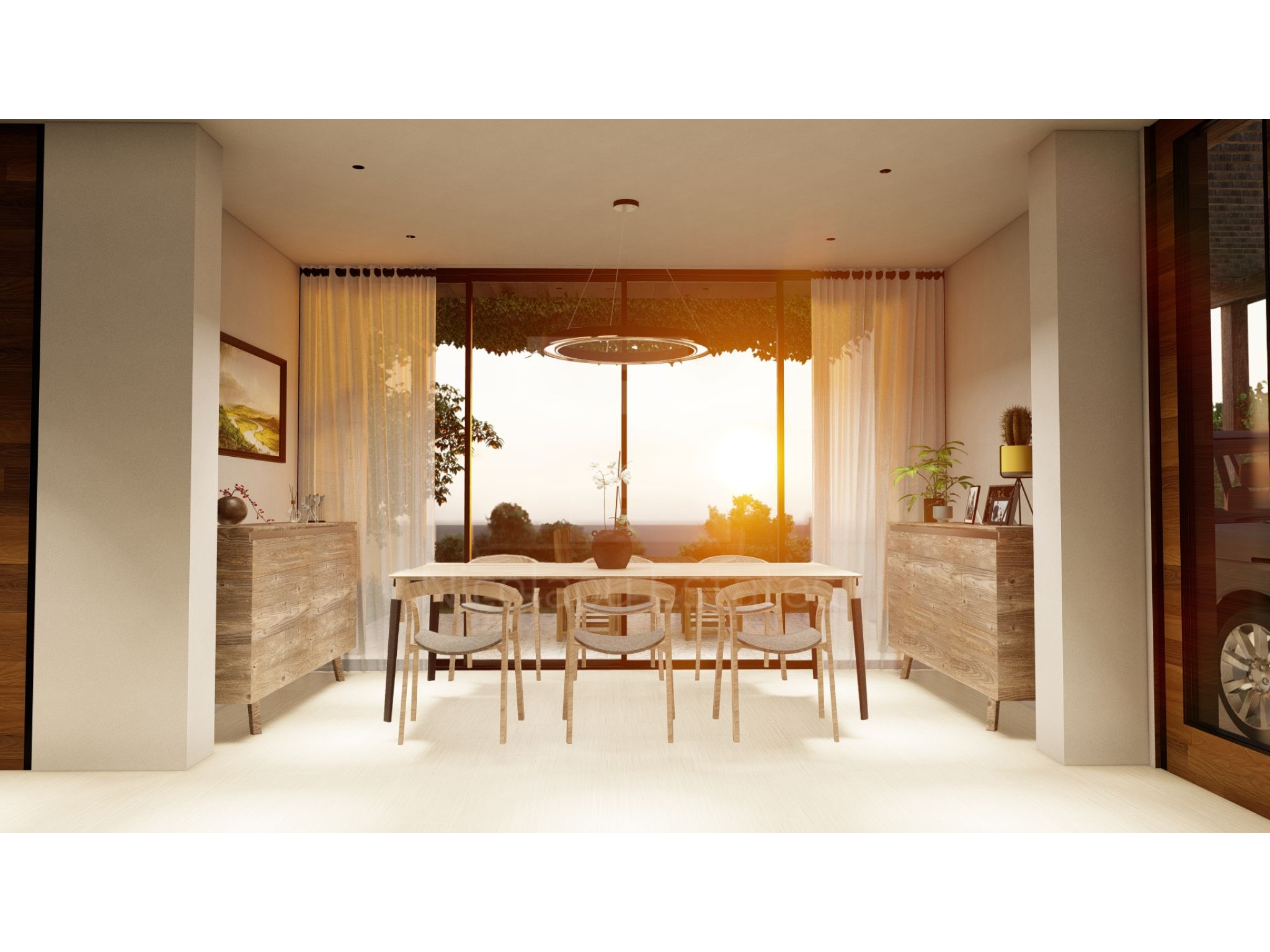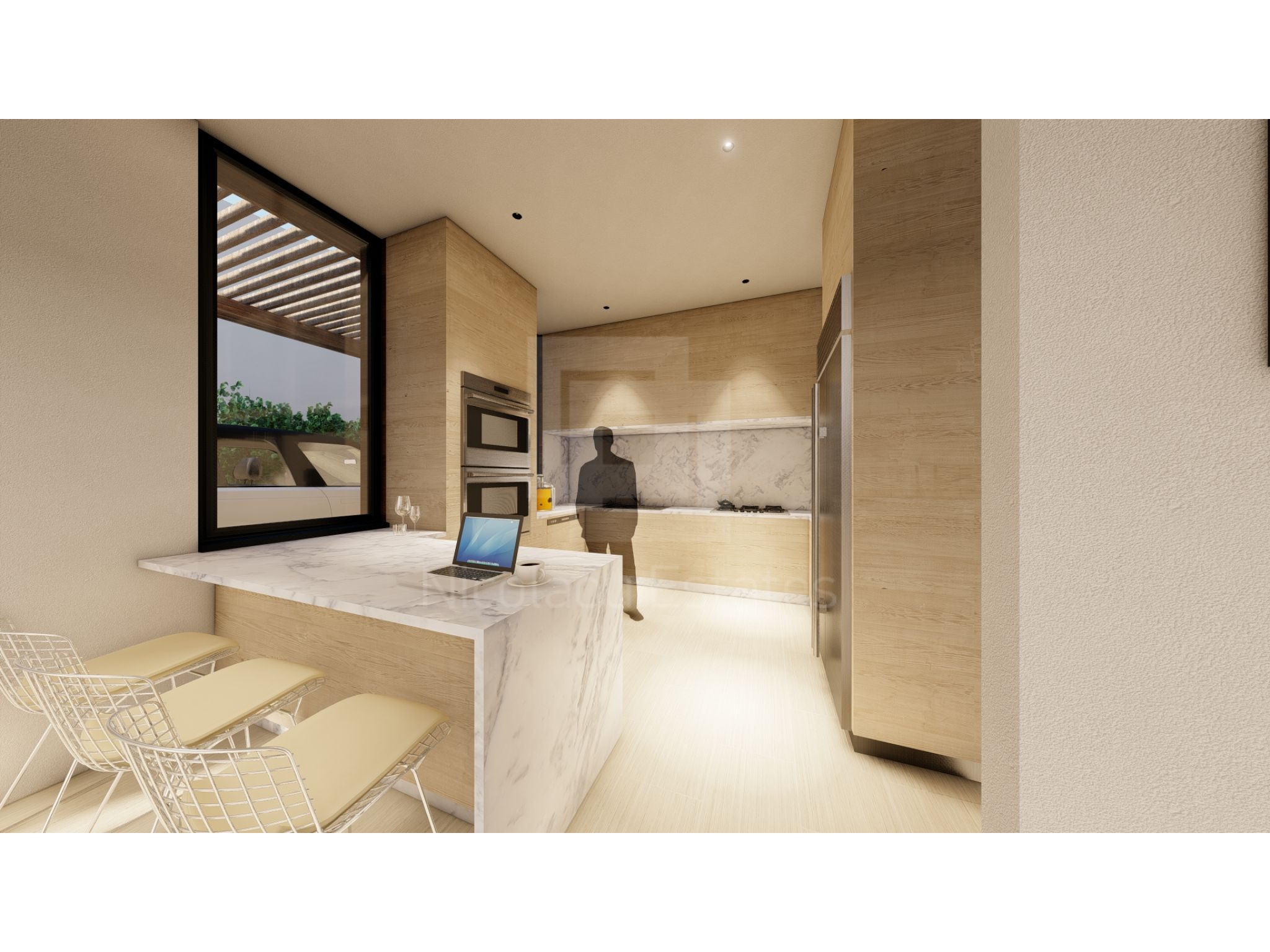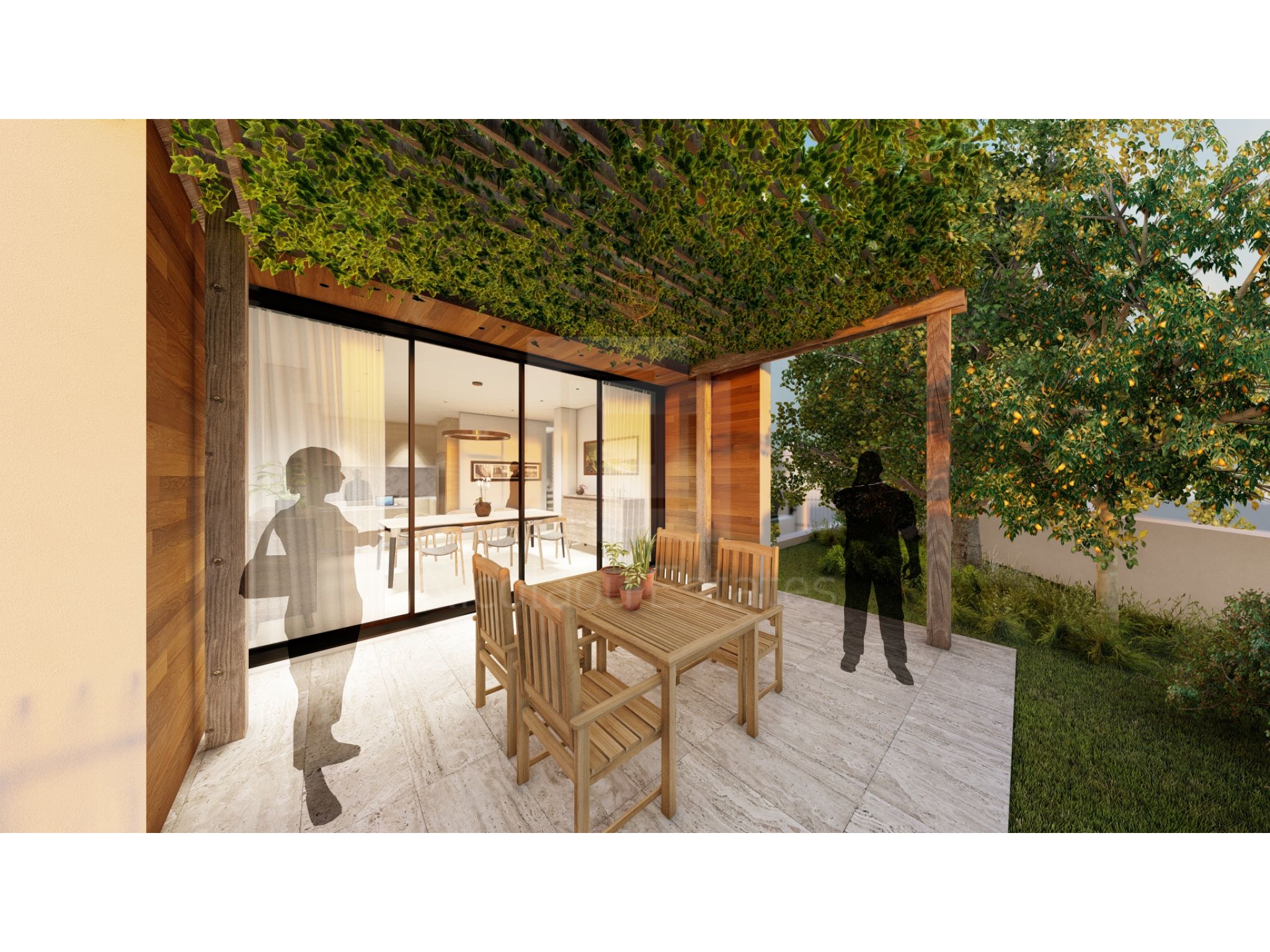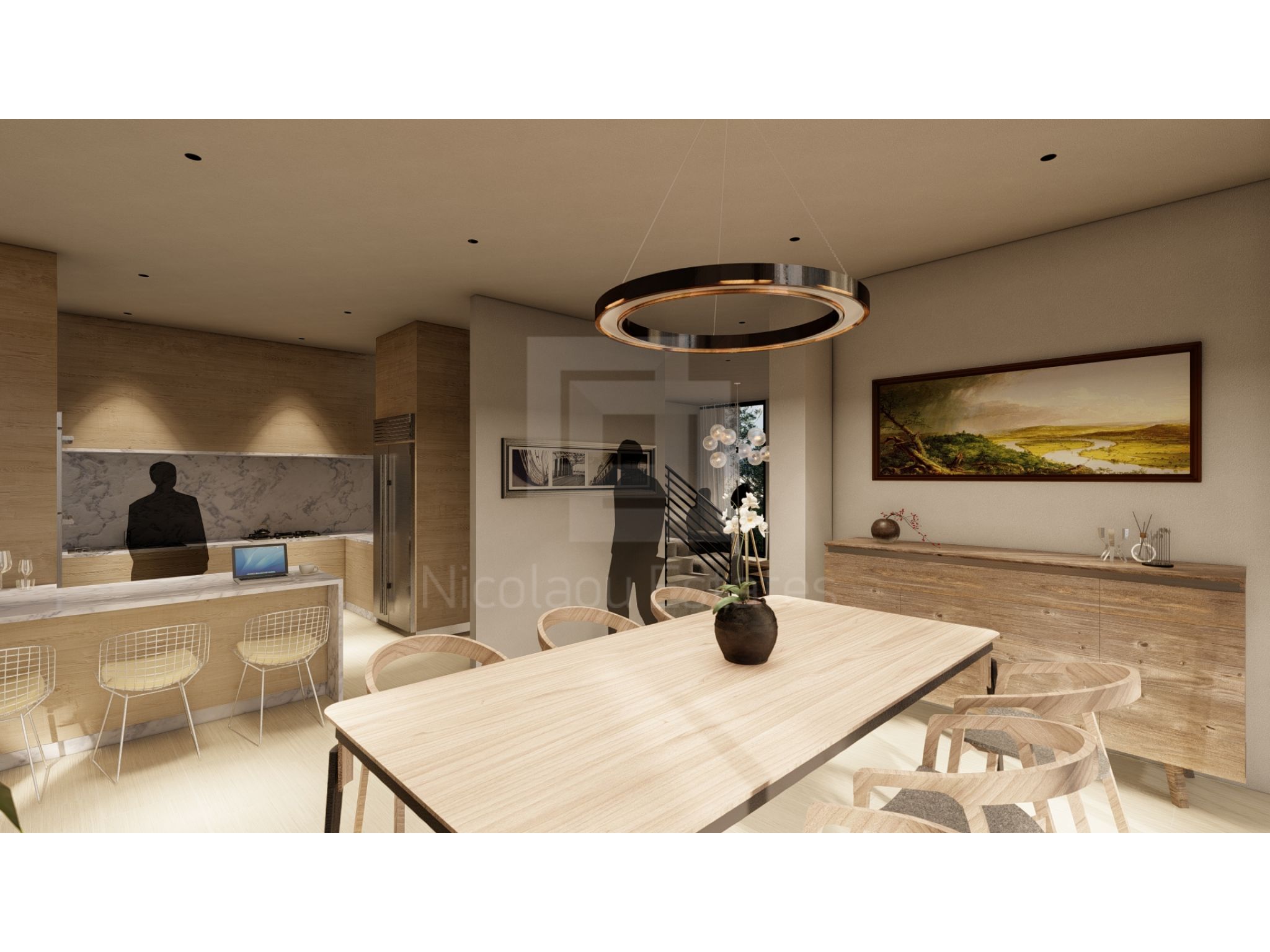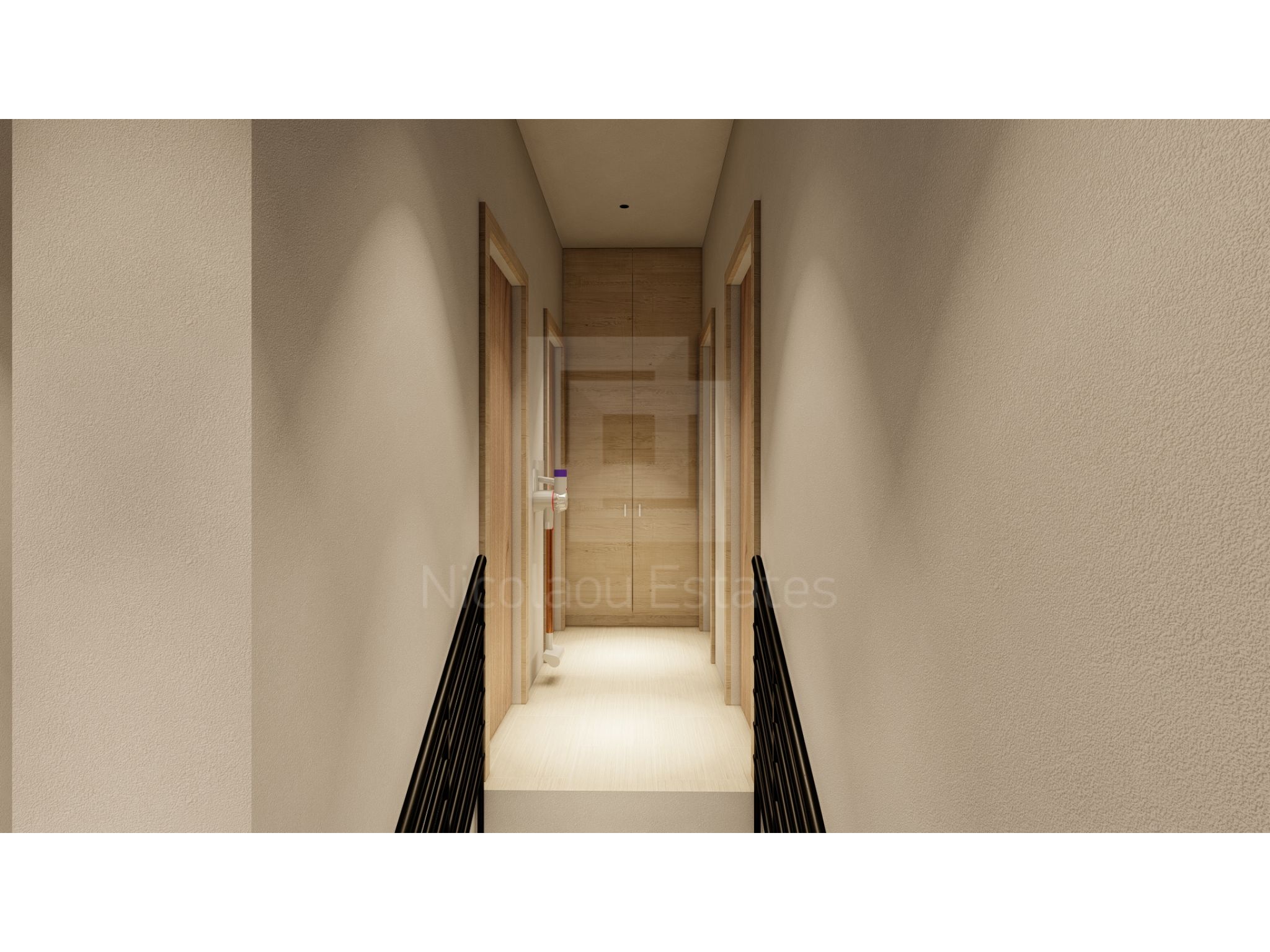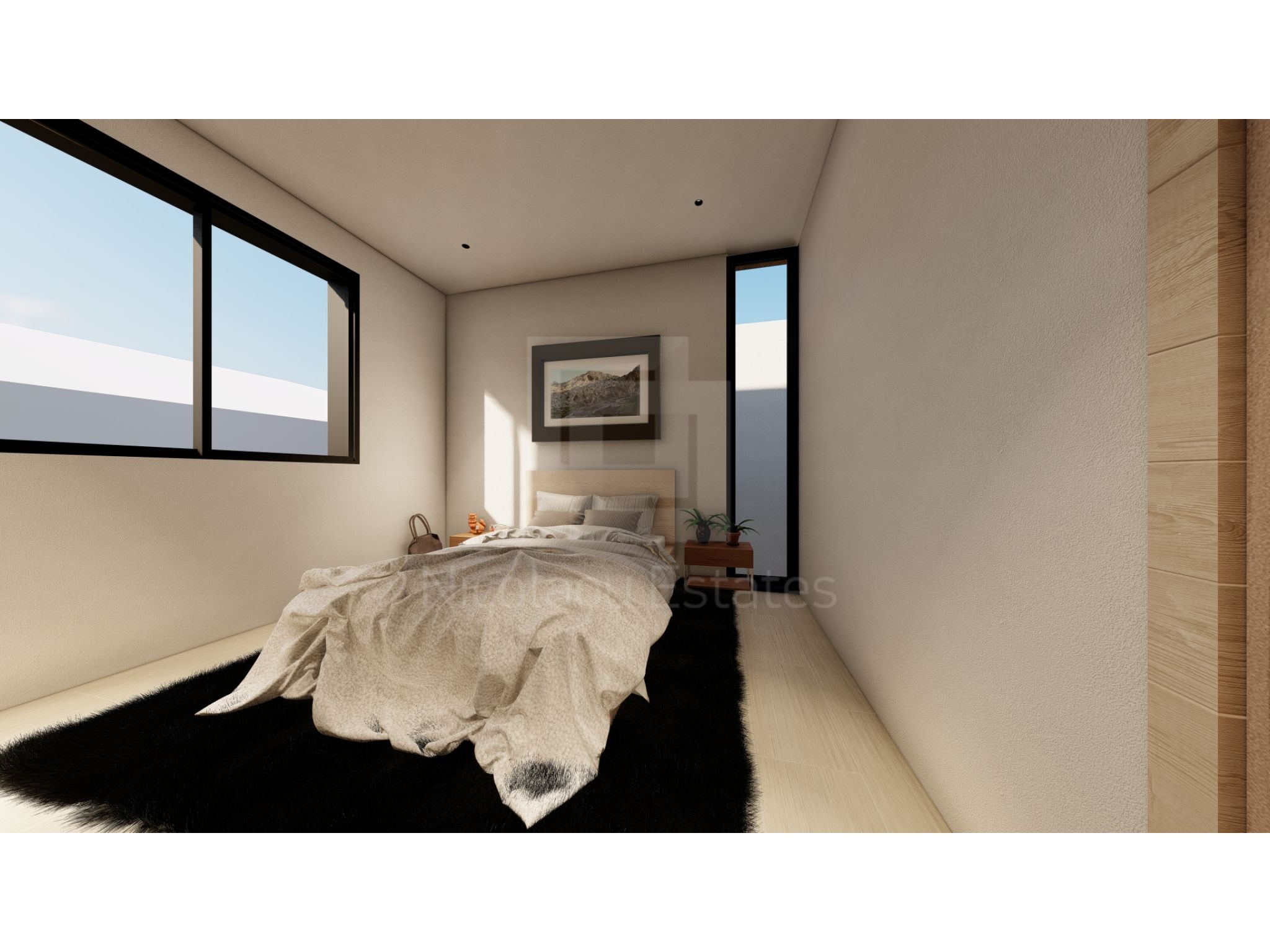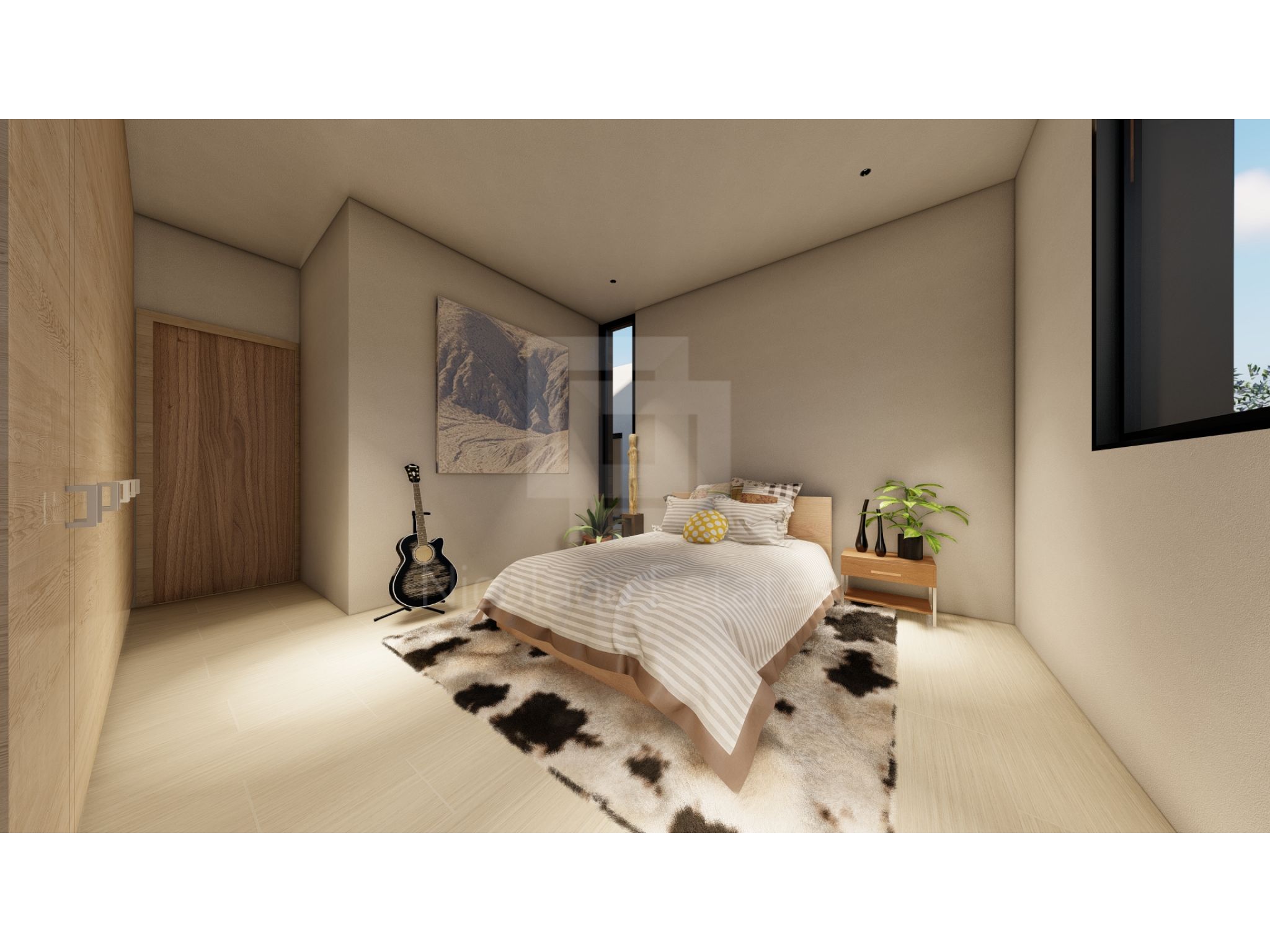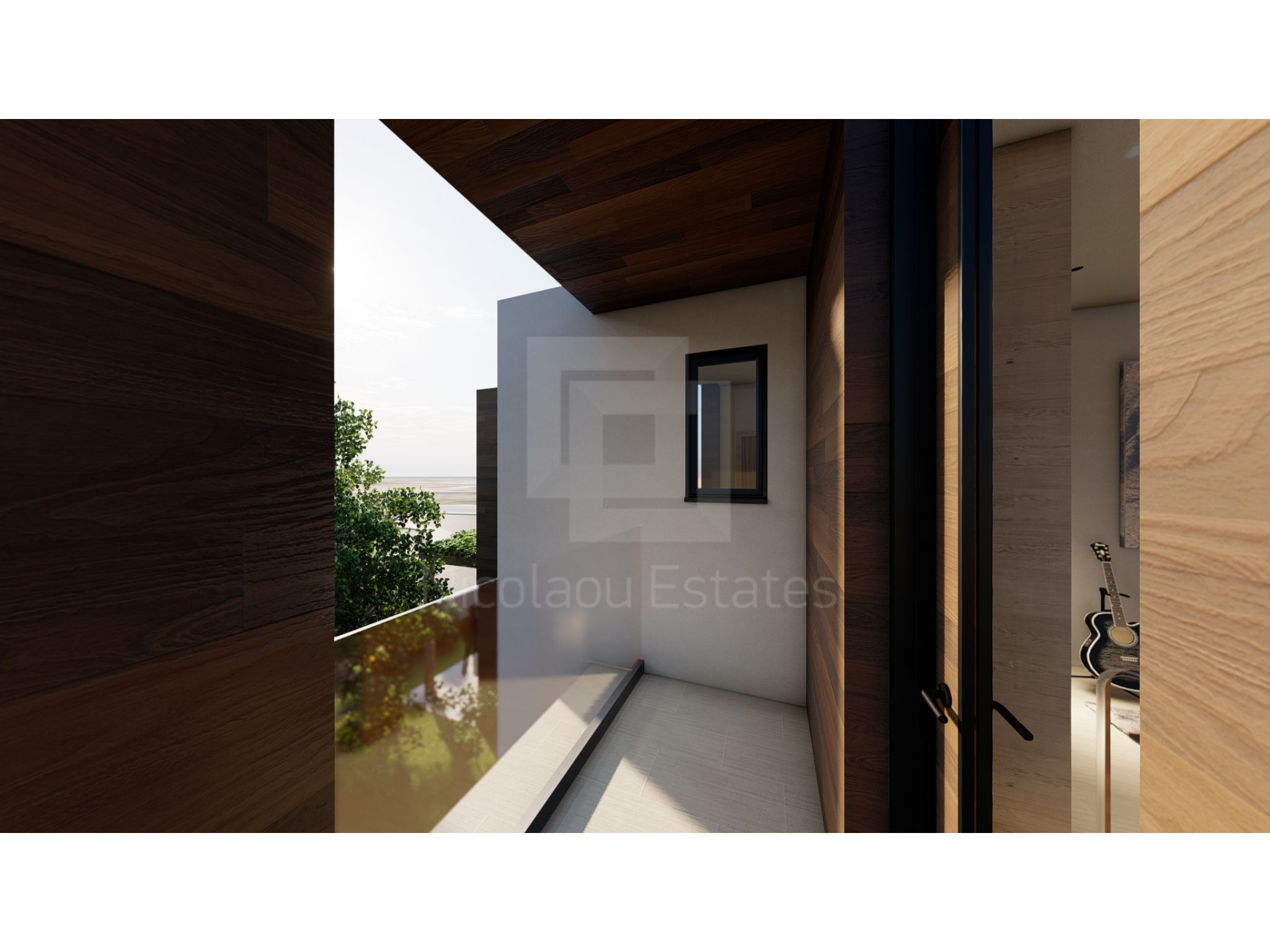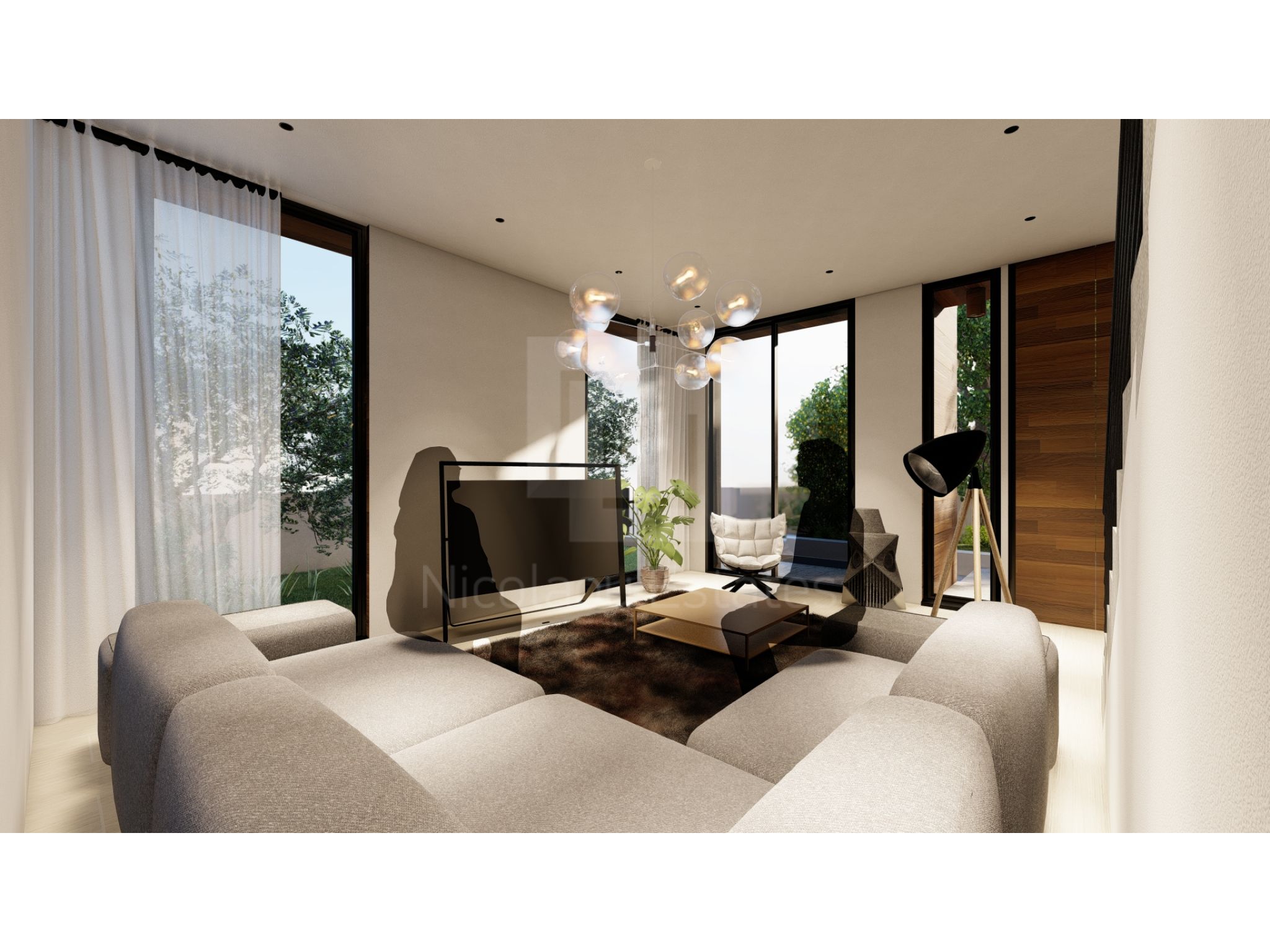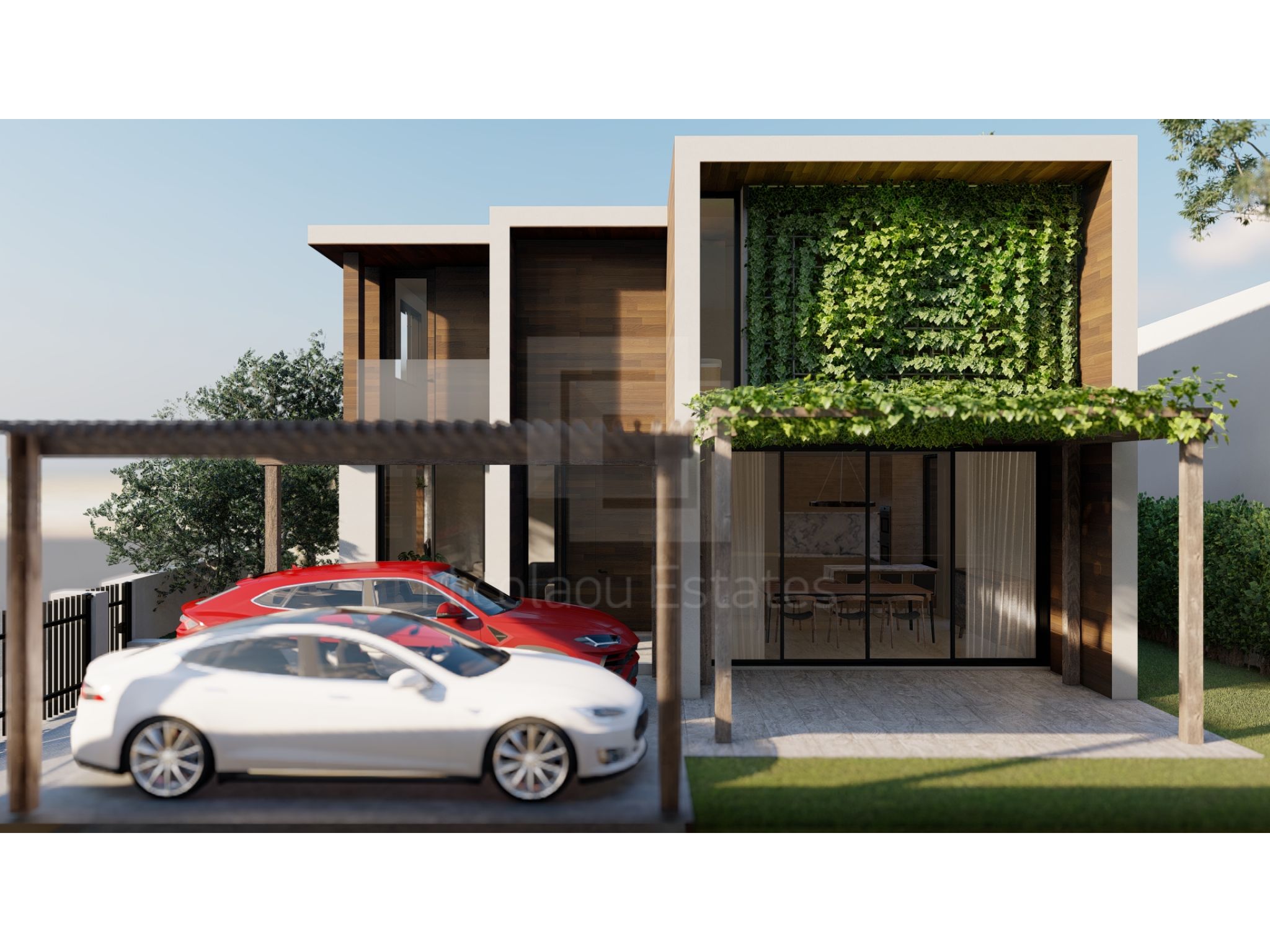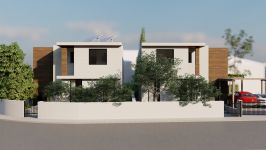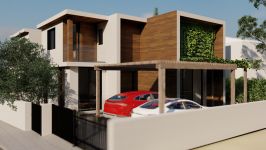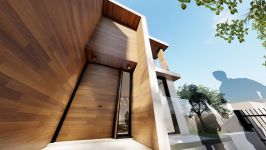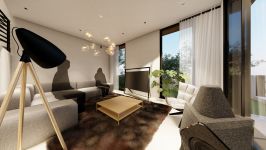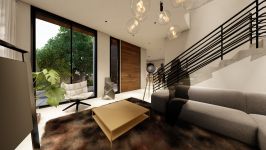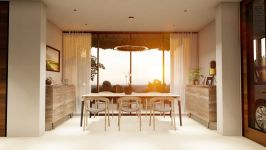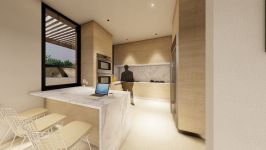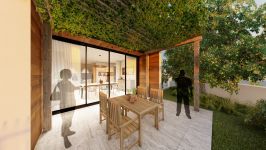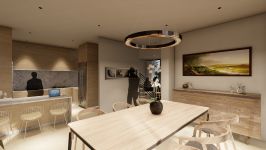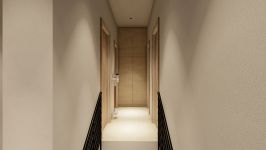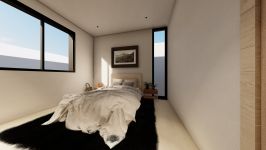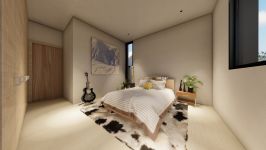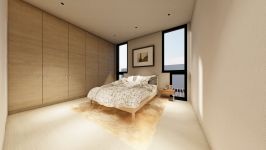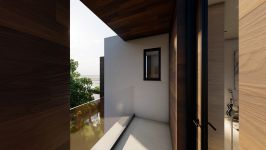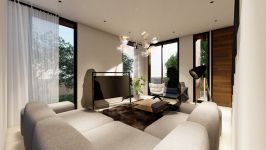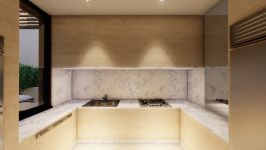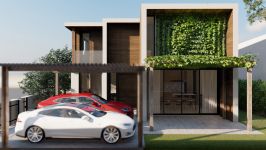 31
2
241
Completion Date:
14 months from sign
Covered Internal Area:
161 m2
Download 17 property images
DESCRIPTION
Independent houses of modern architecture and high standards available for sale. They border between the municipality of Geri and Latsia. With direct access on the highway, in a developing residential area close to all shopping malls (mall, cafe, supermarket, schools etc).
The properties consist of 3 bedrooms and 3 WC, one of them en-suite with shower. With functional design to fully meet the needs of a family.
TECHNICAL FEATURES: 
- Energy class A
- All provisions (air conditioners, central heating) or Warm Up electric underfloor heating entirely.
- Photovoltaic INVERTER FRONIUS PRIMO 4.0 - 1 (4KW)
- Garden perimeter
- Double parking space

- Tips and guidance for landscaping by an agronomist and landscape architect.
- Sanitary ware: GROHE Laminate (floors): G. Kofteros
- Ceramic tile value: 27 eu / 2m
- Granite in the kitchen: Marble Pro - Ellinas
---
Ανεξάρτητες κατοικίες μοντέρνας αρχιτεκτονικής και υψηλών προδιαγραφών. Συνορεύουν μεταξύ δήμου Γερίου και Λατσίων. Με άμεση πρόσβαση στον αυτοκινητόδρομο, σε αναπτυσσόμενη οικιστική περιοχή κοντά σε όλα τα εμπορικά κέντρα (mall,cafe,supermarket,σχολεία κτλ).
Αποτελούνται από 3 υπνοδωμάτια και 3 WC, το ένα εξ αυτών βρίσκεται στο κυρίως υπνοδωμάτιο (ντουζ). Με λειτουργικό σχεδιασμό ώστε να ικανοποιούν πλήρως τις ανάγκες μίας οικογένειας.
ΤΕΧΝΙΚΑ ΧΑΡΑΚΤΗΡΙΣΤΙΚΑ:
- Ενεργειακής κλάσης Α
- Όλες τις πρόνοιες (κλιματιστικών, κεντρικής θέρμανης) ή υποδαπέδια ηλεκτρική θέρμανση Warm Up εξ ολοκλήρου.
- Φωτοβολταϊκά INVERTER FRONIUS PRIMO 4.0 – 1 (4KW)
- Αυλή περιμετρικά 
- Διπλός χώρος στάθμευσης

- Συμβουλές και καθοδήγηση για την διαμόρφωση του κήπου από γεωπόνο και αρχιτέκτονα τοπίου.

- Είδη υγιεινής: GROHE Laminate (πατώματα): G. Kofteros

- Κεραμικό πλακάκι αξίας: 27 eu/2m

- Γρανίτης στην κουζίνα: Marble Pro – Ellinas
MAIN PROPERTY FEATURES
Brand New
Garage / Designated Parking
Garden
Unfurnished
This 3-bedroom detached house in Geri, Nicosia is being offered for sale at EUR 268.000 (VAT not included).
To arrange an appointment to view this and any other property from our website, please
call
or
email us
directly.
Other property suggestions
VL17233
Lakatamia, Nicosia
3 Bed House/Semi-Detached For Sale
ΟΙΚΙΑ ΤΡΙΩΝ ΥΠΝΟΔΩΜΑΤΙΩΝ ΜΕ ΦΩΤΟΒΟΛΤΑΪΚΟ ΣΥΣΤΗΜΑ ΣΤΗΝ ΛΑΚΑΤΑΜΕΙΑ
EUR 270.000
For internal use only:
50CHPI
VL17229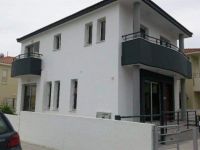 Strovolos, Nicosia
3 Bed House For Sale
ΟΙΚΙΑ ΤΡΙΩΝ ΥΠΝΟΔΩΜΑΤΙΩΝ ΙΔΑΝΙΚΗ ΓΙΑ ΟΙΚΟΓΕΝΕΙΑ ΣΤΟΝ ΣΤΡΟΒΟΛΟ
EUR 253.000
For internal use only:
47CHCH
VL17228
Geri, Nicosia
4 Bed House For Sale
ΚΑΤΟΙΚΙΑ ΤΕΣΣΑΡΩΝ ΥΠΝΟΔΩΜΑΤΙΩΝ ΣΕ ΓΩΝΙΑΚΟ ΟΙΚΟΠΕΔΟ ΔΙΠΛΑ ΑΠΟ ΠΡΑΣΙΝΗ ΠΕΡΙΟΧΗ ΣΤΟ ΓΕΡΙ ΜΕ 2 ΧΩΡΟΥΣ ΣΤΑΘΜΕΥΣΗΣ
EUR 340.000
For internal use only:
50CHPI
VL17227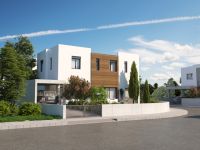 Geri, Nicosia
4 Bed House/Detached For Sale
ΚΑΤΟΙΚΙΑ ΤΕΣΣΑΡΩΝ ΥΠΝΟΔΩΜΑΤΙΩΝ ΣΕ ΓΩΝΙΑΚΟ ΟΙΚΟΠΕΔΟ ΣΤΟ ΓΕΡΙ ΜΕ ΥΠΟΔΑΠΕΔΙΑ ΚΕΝΤΡΙΚΗ ΘΕΡΜΑΝΣΗ
EUR 335.000
For internal use only:
50CHPI
VL17226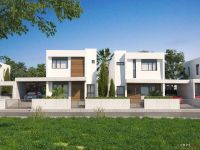 Geri, Nicosia
4 Bed House/Detached For Sale
ΑΝΕΞΑΡΤΗΤΗ ΚΑΤΟΙΚΙΑ ΤΕΣΣΑΡΩΝ ΥΠΝΟΔΩΜΑΤΙΩΝ ΣΤΟ ΓΕΡΙ ΜΕ ΦΩΤΟΒΟΛΤΑΪΚΑ
EUR 340.000
For internal use only:
50CHPI
VL17225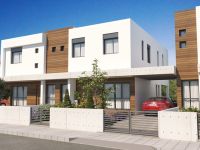 Geri, Nicosia
4 Bed House/Semi-Detached For Sale
ΗΜΙ-ΑΝΕΞΑΡΤΗΤΗ ΚΑΤΟΙΚΙΑ ΤΕΣΣΑΡΩΝ ΥΠΝΟΔΩΜΑΤΙΩΝ ΣΤΟ ΓΕΡΙ ΜΕ ΦΩΤΟΒΟΛΤΑΪΚΑ
EUR 310.000
For internal use only:
50CHPI
VL17135
Lakatamia, Nicosia
3 Bed House/Detached For Sale
ΠΟΛΥΤΕΛΗΣ ΚΑΤΟΙΚΙΑ ΤΡΙΩΝ ΥΠΝΟΔΩΜΑΤΙΩΝ ΣΤΗΝ ΛΑΚΑΤΑΜΕΙΑ ΜΕ ΚΗΠΟ ΟΡΟΦΗΣ ΚΑΙ ΚΑΛΥΜΜΕΝΟ ΧΩΡΟ ΣΤΑΘΜΕΥΣΗΣ
EUR 270.000
For internal use only:
50CHPI
VL17134
Lakatamia, Nicosia
3 Bed House/Detached For Sale
ΜΟΝΤΕΡΝΑ ΚΑΤΟΙΚΙΑ ΤΡΙΩΝ ΥΠΝΟΔΩΜΑΤΙΩΝ ΜΕ ΦΩΤΟΒΟΛΤΑΪΚΑ ΣΤΗΝ ΛΑΚΑΤΑΜΕΙΑ ΚΟΝΤΑ ΣΕ ΟΛΕΣ ΤΙΣ ΥΠΗΡΕΣΙΕΣ
EUR 270.000
For internal use only:
50CHPI
VL17133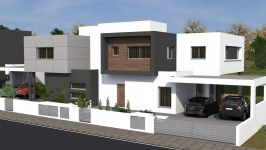 Lakatamia, Nicosia
4 Bed House/Semi-Detached For Sale
ΚΑΤΟΙΚΙΑ ΤΕΣΣΑΡΩΝ ΥΠΝΟΔΩΜΑΤΙΩΝ ΣΤΗΝ ΛΑΚΑΤΑΜΕΙΑ ΠΡΟΣ ΠΩΛΗΣΗ ΚΟΝΤΑ ΣΤΗΝ ΑΕΡΟΠΟΡΙΑ
EUR 330.000
For internal use only:
50CHPI
VL17025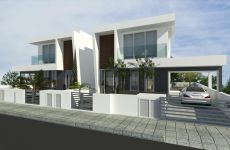 Lakatamia, Nicosia
3 Bed House For Sale
ΜΟΝΤΕΡΝΑ ΚΑΤΟΙΚΙΑ 3 ΥΠΝΟΔΩΜΑΤΙΩΝ ΜΕ ΧΩΡΟ ΓΙΑ ΓΡΑΦΕΙΟ ΣΤΗ ΠΕΡΙΟΧΗ ΑΕΡΟΠΟΡΙΑΣ ΣΤΗΝ ΛΑΚΑΤΑΜΕΙΑ
EUR 265.000
For internal use only:
50CHPI
VL17024
Palaiometocho, Nicosia
4 Bed House For Sale
ΕΥΡΥΧΩΡΗ ΚΑΤΟΙΚΙΑ 4 ΥΠΝΟΔΩΜΑΤΙΩΝ ΣΕ ΣΩΣΤΟ ΟΙΚΟΠΕΔΟ ΣΤΟΥΣ ΑΓΙΟΥΣ ΤΡΥΜΙΘΙΑΣ
EUR 320.000
For internal use only:
50CHPI
VL17023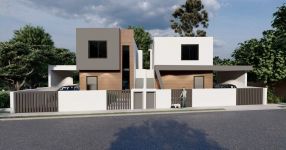 Kallithea, Nicosia
3 Bed House/Detached For Sale
ΜΟΝΤΕΡΝΑ ΑΝΕΞΑΡΤΗΤΗ ΚΑΤΟΙΚΙΑ ΤΡΙΩΝ ΥΠΝΟΔΩΜΑΤΙΩΝ ΚΟΝΤΑ ΣΤΗΝ CARLSBERG ΣΤΗΝ ΚΑΛΛΙΘΕΑ
EUR 245.000
For internal use only:
50CHPI