Penthouse of three bedrooms plus office for sale in Agios Dometios
ΡΕΤΙΡΕ ΤΡΙΩΝ ΥΠΝΟΔΩΜΑΤΙΩΝ ΜΕ ΕΠΙΠΛΕΟΝ ΓΡΑΦΕΙΟ ΣΤΟΝ ΑΓΙΟ ΔΟΜΕΤΙΟ ΠΡΟΣ ΠΩΛΗΣΗ
Total Floors:
4 (Floor No.: 4)
29
2
247
Completion Date:
FEBRUARY 2023
Covered Internal Area:
135 m2
Download 6 property images
DESCRIPTION
This residential development is located in Agios Dometios. The building consists of 7 apartments (3 2-bedroom apartment, 3 3-bedroom apartment and a penthouse of four bedrooms) built according to the highest standards and specifications, to give the feeling of intimacy, elegance and luxury.

The apartment is on the top floor and consists of a living room with dining area and open plan kitchen, three bedrooms, office room and two bathrooms. One of the bathrooms is en-suite in master bedroom.

*For this project, a state sponsorship of up to € 60,000.00 is available for each apartment (subject to conditions).

CHARACTERISTICS:

- Each apartment will have a separate high-efficiency solar water heater.

- Installation of video intercom at the main entrance and inside the apartments.

- Provision of air conditioning system in all areas.

- Provisions will be installed for the installation of electric radiators.

- 1 parking space

- Storage

- The building will be energy efficient category A.
---
Αυτή η οικιστική ανάπτυξη βρίσκεται στον Άγιο Δομέτιο. Το ακίνητο αποτελείται από 7 διαμερίσματα (3 διαμερίσματα των 2 υπνοδωματίων, 3 διαμερίσματα των 3ων υπνοδωματίων και ένα οροφοδιαμέρισμα των τεσσάρων υπνοδωματίων) κατασκευασμένα σύμφωνα με τα υψηλότερα πρότυπα και προδιαγραφές, ώστε να δίνουν την αίσθηση της οικειότητας, της κομψότητας και της πολυτέλειας.

Το διαμέρισμα βρίσκεται στον τελευταίο όροφο και αποτελείται από το σαλόνι με την τραπεζαρία και ενιαία κουζίνα, τρία υπνοδωμάτια, ένα γραφείο και δύο μπάνια. Ένα από τα μπάνια βρίσκεται στο κυρίως υπνοδωμάτιο.

*Για το συγκεκριμένο έργο διατίθεται ΚΡΑΤΙΚΗ ΧΟΡΗΓΙΑ έως €60,000.00 για κάθε διαμέρισμα (υπό προϋποθέσεις).

ΧΑΡΑΚΤΗΡΙΣΤΙΚΑ:

- Το κάθε διαμέρισμα θα έχει ξεχωριστό ηλιακό θερμοσίφωνα υψηλής απόδοσης.

- Εγκατάσταση θυροτηλεόρασης στην κύρια είσοδο και εντός των διαμερισμάτων.

- Πρόνοια συστήματος κλιματισμού σε όλους τους χώρους.

- Θα τοποθετηθεί πρόνοια για εγκατάσταση ηλεκτρικών θερμαντικών σωμάτων.

- 2 χώροι στάθμευσης

- Αποθήκη

- Το κτίριο θα είναι ενεργειακής απόδοσης κατηγορίας Α. 
MAIN PROPERTY FEATURES
Brand New
Garage / Designated Parking
Unfurnished
This 4-bedroom apartment in Agios Dometios, Nicosia is being offered for sale at EUR 290.000 (VAT not included).
To arrange an appointment to view this and any other property from our website, please
call
or
email us
directly.
Other property suggestions
VL17466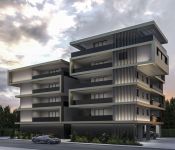 Strovolos, Nicosia
3 Bed Apartment For Sale
ΔΙΑΜΕΡΙΣΜΑ ΤΡΙΩΝ ΥΠΝΟΔΩΜΑΤΙΩΝ ΜΕ 2 ΧΩΡΟΥΣ ΣΤΑΘΜΕΥΣΗΣ ΣΤΟΝ ΣΤΡΟΒΟΛΟ, ΠΕΡΙΟΧΗ ENGLISH SCHOOL
EUR 293.000
For internal use only:
50CHPI
VL17440
Strovolos, Nicosia
3 Bed Apartment For Sale
ΤΡΙΑ ΥΠΝΟΔΩΜΑΤΙΑ ΡΕΤΙΡΕ ΔΙΑΜΕΡΙΣΜΑ ΣΤΟΝ ΣΤΡΟΒΟΛΟ ΜΕ ΙΔΙΩΤΙΚΗ ΠΙΣΙΝΑ
EUR 360.000
For internal use only:
50CHPI
VL17391
Aglantzia, Nicosia
3 Bed Apartment For Sale
ΤΡΙΩΝ ΥΠΝΟΔΩΜΑΤΙΩΝ ΔΙΑΜΕΡΙΣΜΑ ΣΕ ΚΑΙΝΟΥΡΙΟ ΕΡΓΟ ΣΤΗΝ ΑΓΛΑΝΤΖΙΑ
EUR 303.000
For internal use only:
50CHPI
VL17195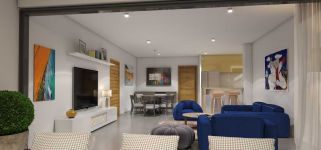 Strovolos, Nicosia
3 Bed Apartment For Sale
ΔΙΑΜΕΡΙΣΜΑ ΤΡΙΩΝ ΥΠΝΟΔΩΜΑΤΙΩΝ ΣΤΟΝ ΣΤΡΟΒΟΛΟ ΜΕ ΙΔΙΩΤΙΚΟ ΚΗΠΟ ΟΡΟΦΗΣ
EUR 320.000
For internal use only:
50CHPI
VL17193
Strovolos, Nicosia
3 Bed Apartment For Sale
ΔΙΑΜΕΡΙΣΜΑ ΤΡΙΩΝ ΥΠΝΟΔΩΜΑΤΙΩΝ ΣΤΟΝ ΣΤΡΟΒΟΛΟ ΜΕ ΦΩΤΟΒΟΛΤΑΪΚΟ ΣΥΣΤΗΜΑ
EUR 290.000
For internal use only:
50CHPI
VL17156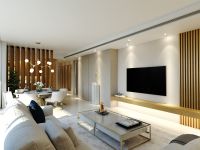 Likavitos, Nicosia
3 Bed Apartment For Sale
ΠΟΛΥΤΕΛΗΣ ΔΙΑΜΕΡΙΣΜΑ ΤΡΙΩΝ ΥΠΝΟΔΩΜΑΤΙΩΝ ΣΤΟΝ ΛΥΚΛΑΒΗΤΟ ΜΕ 2 ΧΩΡΟΥΣ ΣΤΑΘΜΕΥΣΗΣ
EUR 325.000
For internal use only:
47CHCH
VL17060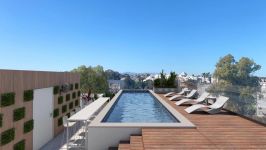 Engomi, Nicosia
3 Bed Apartment For Sale
ΠΟΛΥΤΕΛΗΣ ΔΙΑΜΕΡΙΣΜΑ 2 ΣΥΝ 1-ΥΠΝΟΔΩΜΑΤΙΩΝ ΣΤΗΝ ΕΓΚΩΜΗ ΜΕ ΙΔΙΩΤΙΚΗ ΠΙΣΙΝΑ
EUR 330.000
For internal use only:
50CHPI
VL16950
Strovolos, Nicosia
3 Bed Apartment For Sale
ΙΣΟΓΕΙΟ ΔΙΑΜΕΡΙΣΜΑ ΤΡΙΩΝ ΥΠΝΟΔΩΜΑΤΙΩΝ ΜΕ ΙΔΙΩΤΙΚΟ ΚΗΠΟ & 2 ΧΩΡΟΥΣ ΣΤΑΘΜΕΥΣΗΣ ΣΤΟΝ ΣΤΡΟΒΟΛΟ - ΣΤΑΥΡΟΥ
EUR 285.000
For internal use only:
50CHPI
VL16931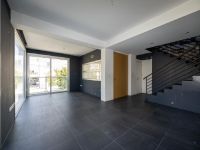 Kaimakli, Nicosia
4 Bed Apartment For Sale
ΠΟΛΥΤΕΛΕΣ ΔΙΑΜΕΡΙΣΜΑ 4 ΥΠΝΟΔΩΜΑΤΙΩΝ ΣΕ 2 ΟΡΟΦΟΥΣ ΣΤΟ ΚΑΪΜΑΚΛΙ
EUR 280.000
For internal use only:
50CHPI
VL16915
Strovolos, Nicosia
3 Bed Apartment For Sale
ΟΡΟΦΟΔΙΑΜΕΡΙΣΜΑ ΤΡΙΩΝ ΥΠΝΟΔΩΜΑΤΙΩΝ ΣΤΟΝ ΣΤΡΟΒΟΛΟ ΜΕ ΦΩΤΟΒΟΛΤΑΪΚΟ ΣΥΣΤΗΜΑ
EUR 265.000
For internal use only:
47CHCH
VL16914
Strovolos, Nicosia
3 Bed Apartment For Sale
ΔΥΟΡΟΦΟ ΙΣΟΓΕΙΟ ΔΙΑΜΕΡΙΣΜΑ ΤΡΙΩΝ ΥΠΝΟΔΩΜΑΤΙΩΝ ΣΤΟΝ ΣΤΡΟΒΟΛΟ ΜΕ ΙΔΙΩΤΙΚΟ ΚΗΠΟ & 2 ΧΩΡΟΥΣ ΣΤΑΘΜΕΥΣΗΣ
EUR 275.000
For internal use only:
47CHCH
VL16865
Dasoupolis, Nicosia
3 Bed Apartment For Sale
ΚΑΙΝΟΥΡΙΟ ΔΙΑΜΕΡΙΣΜΑ ΤΡΙΩΝ ΥΠΝΟΔΩΜΑΤΙΩΝ ΣΤΗ ΔΑΣΟΥΠΟΛΗ ΜΕ ΕΥΚΟΛΗ ΠΡΟΣΒΑΣΗ ΣΤΟΝ ΑΥΤΟΚΙΝΗΤΟΔΡΟΜΟ
EUR 280.000
For internal use only:
50CHPI
VL16775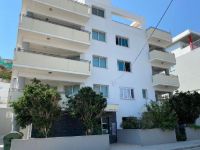 Aglantzia, Nicosia
4 Bed Apartment For Sale
ΔΥΟ ΟΡΟΦΩΝ ΔΙΑΜΕΡΙΣΜΑ ΤΕΣΣΑΡΩΝ ΥΠΝΟΔΩΜΑΤΙΩΝ ΣΤΗΝ ΑΓΛΑΝΤΖΙΑ ΜΕ 113 Τ.Μ. ΒΕΡΑΝΤΕΣ
EUR 345.000
For internal use only:
47CHCH
VL16769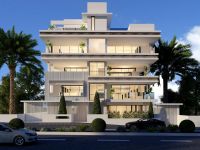 Strovolos, Nicosia
3 Bed Apartment For Sale
ΔΙΑΜΕΡΙΣΜΑ ΔΥΟ ΥΠΝΟΔΩΜΑΤΙΩΝ ΣΤΟΝ ΣΤΡΟΒΟΛΟ ΣΕ ΚΑΙΝΟΥΡΙΟ ΚΤΗΡΙΟ & ΚΟΝΤΑ ΣΕ ΠΟΛΛΕΣ ΥΠΗΡΕΣΙΕΣ
EUR 280.000
For internal use only:
50CHPI
VL16615
Plati, Nicosia
3 Bed Apartment For Sale
ΚΑΙΝΟΥΡΙΟ ΔΙΑΜΕΡΙΣΜΑ ΤΡΙΩΝ ΥΠΝΟΔΩΜΑΤΙΩΝ ΣΤΟ ΠΛΑΤΥ
EUR 275.000
For internal use only:
50CHPI
VL16595
Likavitos, Nicosia
3 Bed Apartment For Sale
ΜΟΝΤΕΡΝΟ ΔΙΑΜΕΡΙΣΜΑ ΤΡΙΩΝ ΥΠΝΟΔΩΜΑΤΙΩΝ ΣΤΟΝ ΛΥΚΑΒΗΤΟ
EUR 265.000
For internal use only:
50CHPI