642 m2 office near the entrance of the capital of Nicosia
642 Τ.Μ. ΓΡΑΦΕΙΟ ΚΟΝΤΑ ΣΤΗΝ ΕΙΣΟΔΟ ΤΗΣ ΠΡΩΤΕΥΟΥΣΑΣ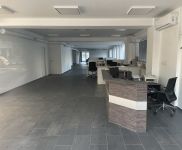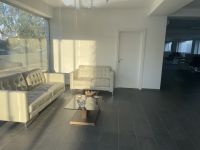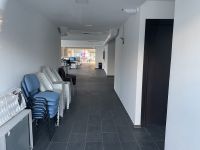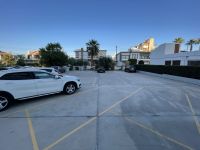 DESCRIPTION
642 m2 office in 3 levels (GF 327m2, Mezzanine 160 m2 and basement 155 m2) near the entrance of the capital of Nicosia. The property offers very high visibility with a hign advertising value. 
It is already partly partitioned, networked, airconditioned, and fresh air system with heatrecovery. It has 5 toilets and a kitchenette. It has allocated 7 parking spaces on the GF and 2 in the basement. It also has its own elevator connecting the 3 levels.  
PROPERTY FEATURES
- The building and office are both very well maintained.
- Marble floor in the lift lobby area & impressive main entrance.

- Controlled entry & exit to the parking with a barriers that opens with a mobile

phone.

- Bus stop very close to the building.
- 3 * Photovoltaic systems on the roof of the building to help reduce the electricity

cost

- Proximity card access control system throughout the building
- Lots of free parking in nearby streets. The building is located next to a large parking space (3 plots).
- Smoke and fire alarm system throughout the building
Asking rent is 5.500 (plus VAT if applicable). 
---
Γραφείο 642 m2 σε 3 επίπεδα (ισόγειο 327m2, μεσοπάτωμα 160 m2 και υπόγειο 155 m2) κοντά στην είσοδο της πρωτεύουσας της Λευκωσίας. Το ακίνητο προσφέρει πολύ υψηλή προβολή με μεγάλη διαφημιστική αξία.
Είναι ήδη μερικώς διαχωρισμένο, δικτυωμένο, κλιματιζόμενο και με σύστημα καθαρού αέρα με θερμική ανάκτηση. Διαθέτει 5 τουαλέτες και μια μικρή κουζίνα. Έχει  7 θέσεις στάθμευσης στο ισόγειο και 2 στο υπόγειο. Διαθέτει επίσης δικό του ασανσέρ που συνδέει τα 3 επίπεδα.

ΧΑΡΑΚΤΗΡΙΣΤΙΚΑ ΚΤΙΡΙΟΥ
- Το κτίριο και το γραφείο είναι και τα δύο πολύ καλά συντηρημένα.

- Μαρμάρινο δάπεδο στο λόμπι του ανελκυστήρα και εντυπωσιακή κεντρική είσοδος.

- Ελεγχόμενη είσοδος & έξοδος στο πάρκινγκ με φράγματα που ανοίγουν με το κινητό τηλέφωνο.
- Στάση λεωφορείου πολύ κοντά στο κτίριο.

- 3 * Φωτοβολταϊκά συστήματα στην οροφή του κτιρίου για μείωση του κόστους της ηλεκτρικής ενέργειας.
- Σύστημα ελέγχου πρόσβασης  με κάρτας σε όλο το κτίριο.
- Δωρεάν πάρκινγκ σε κοντινούς δρόμους. Το κτίριο βρίσκεται δίπλα σε μεγάλο χώρο στάθμευσης (3 οικόπεδα).

- Σύστημα συναγερμού καπνού και πυρκαγιάς σε όλο το κτίριο.
Το ενοίκιο είναι 5,500 (πλέον ΦΠΑ αν ισχύει).
MAIN PROPERTY FEATURES
Garage / Designated Parking
Security System
Available: end of October