Brand new three bedroom apartment in Aglantzia available for sale
ΚΑΙΝΟΥΡΙΟ ΔΙΑΜΕΡΙΣΜΑ ΤΡΙΩΝ ΥΠΝΟΔΩΜΑΤΙΩΝ ΠΡΟΣ ΠΩΛΗΣΗ ΣΤΗΝ ΑΓΛΑΝΤΖΙΑ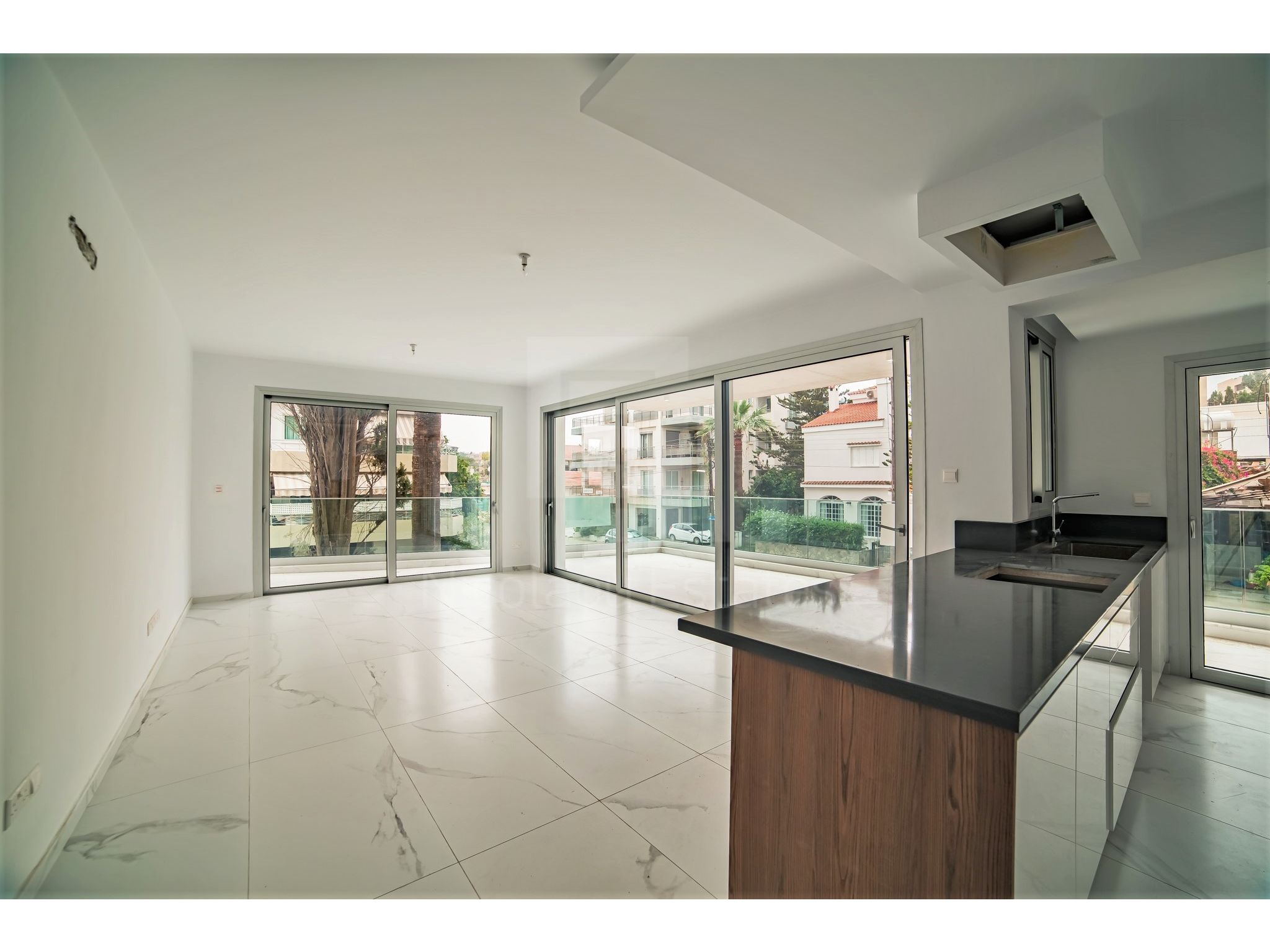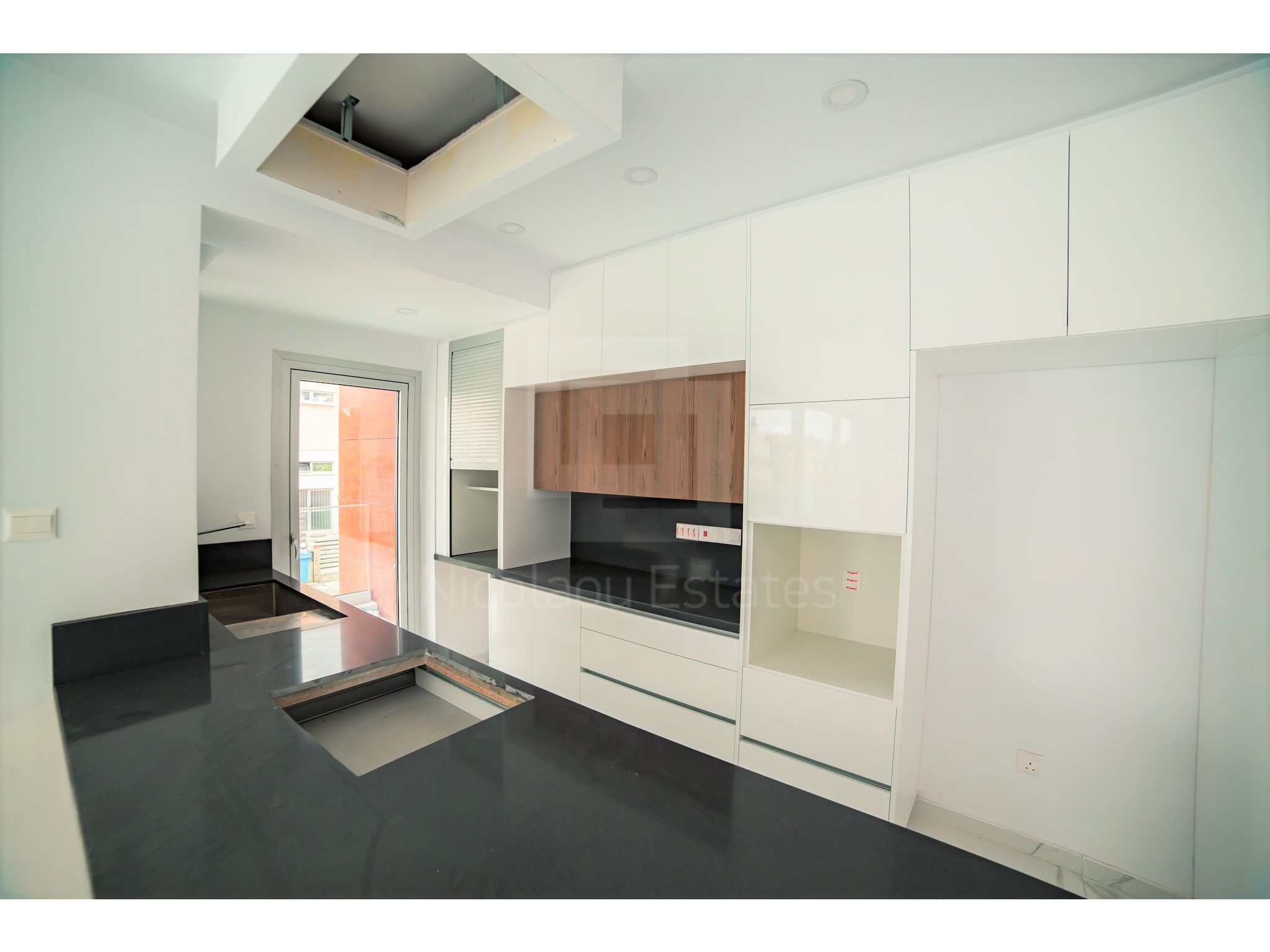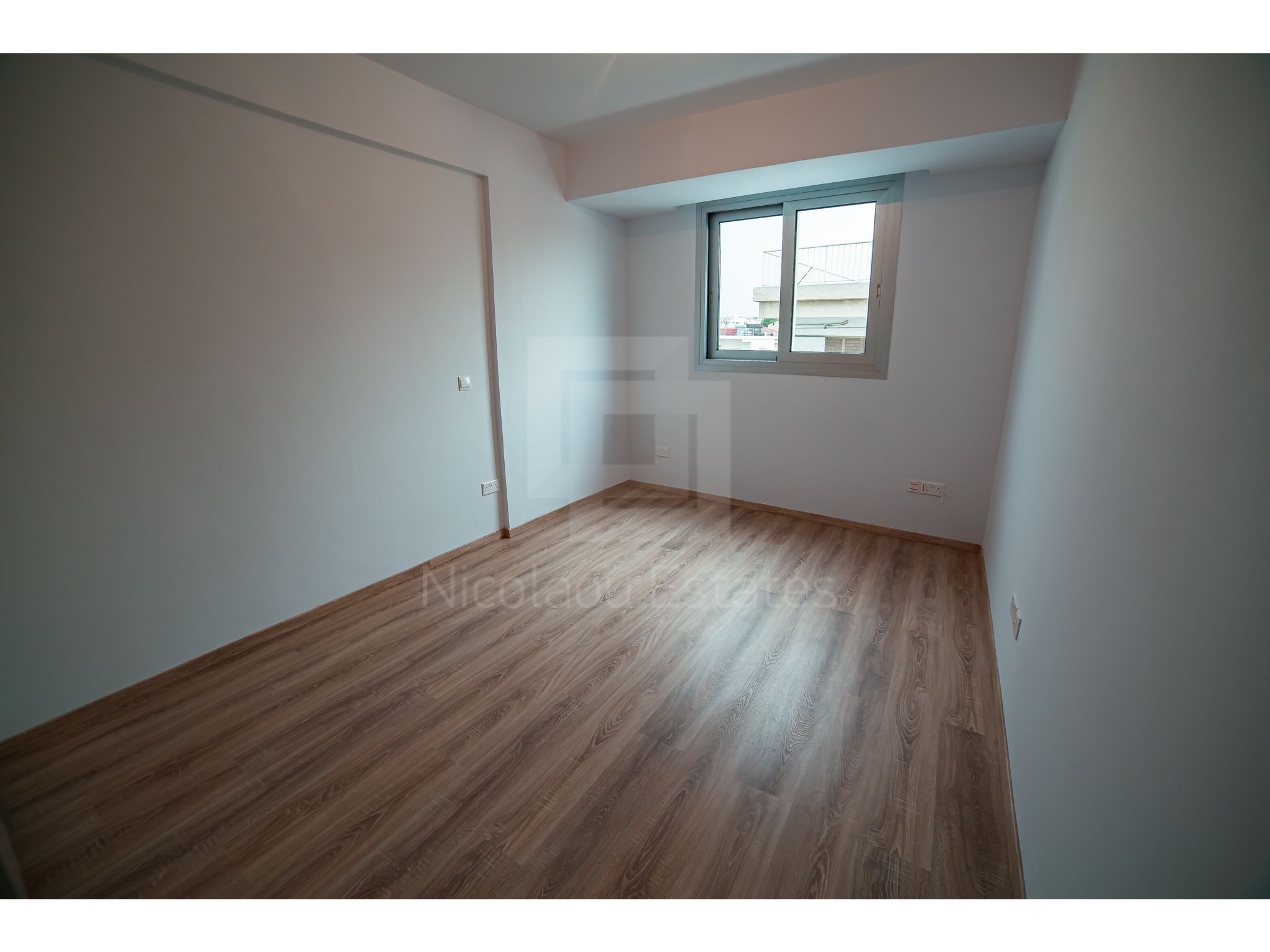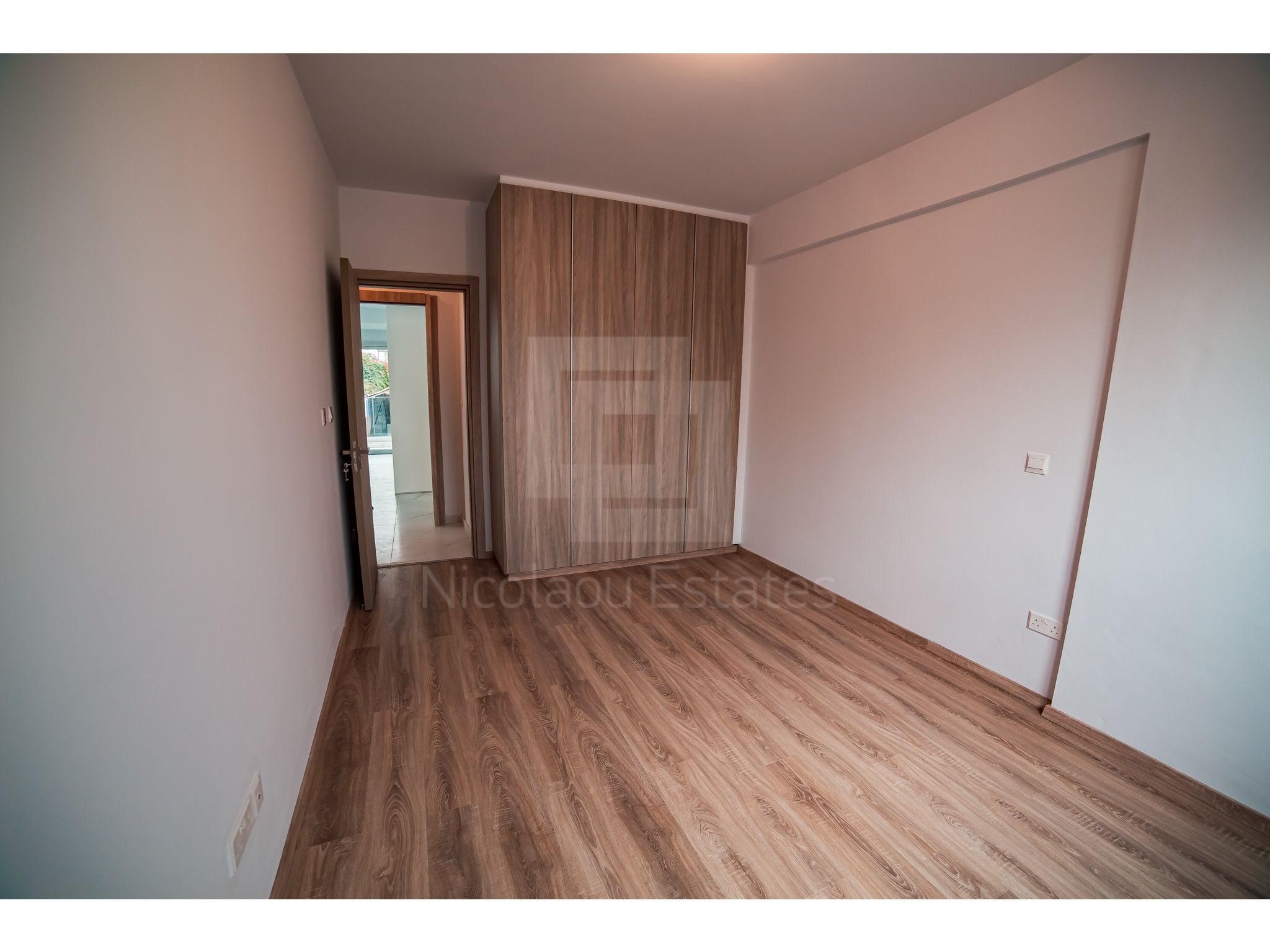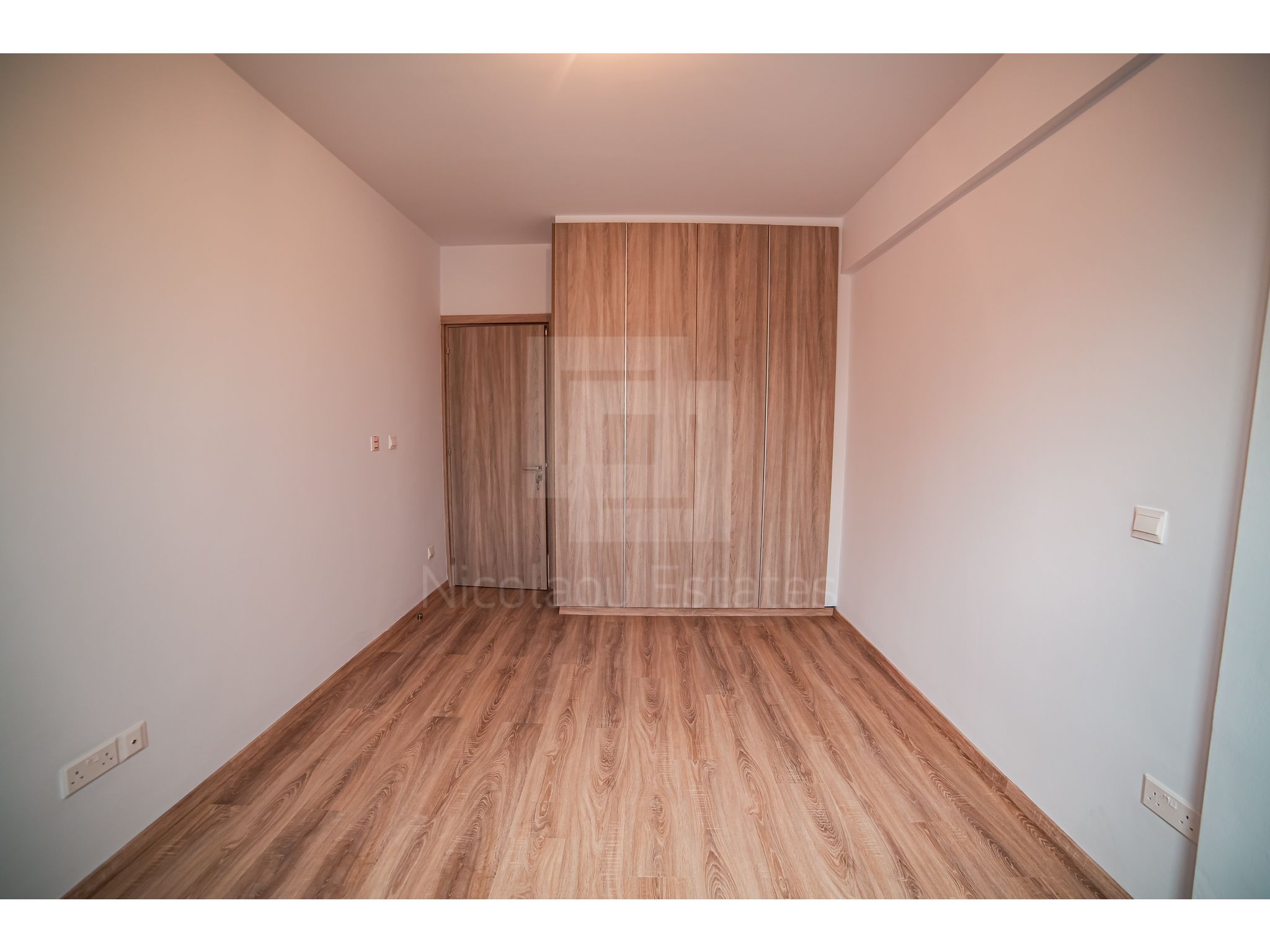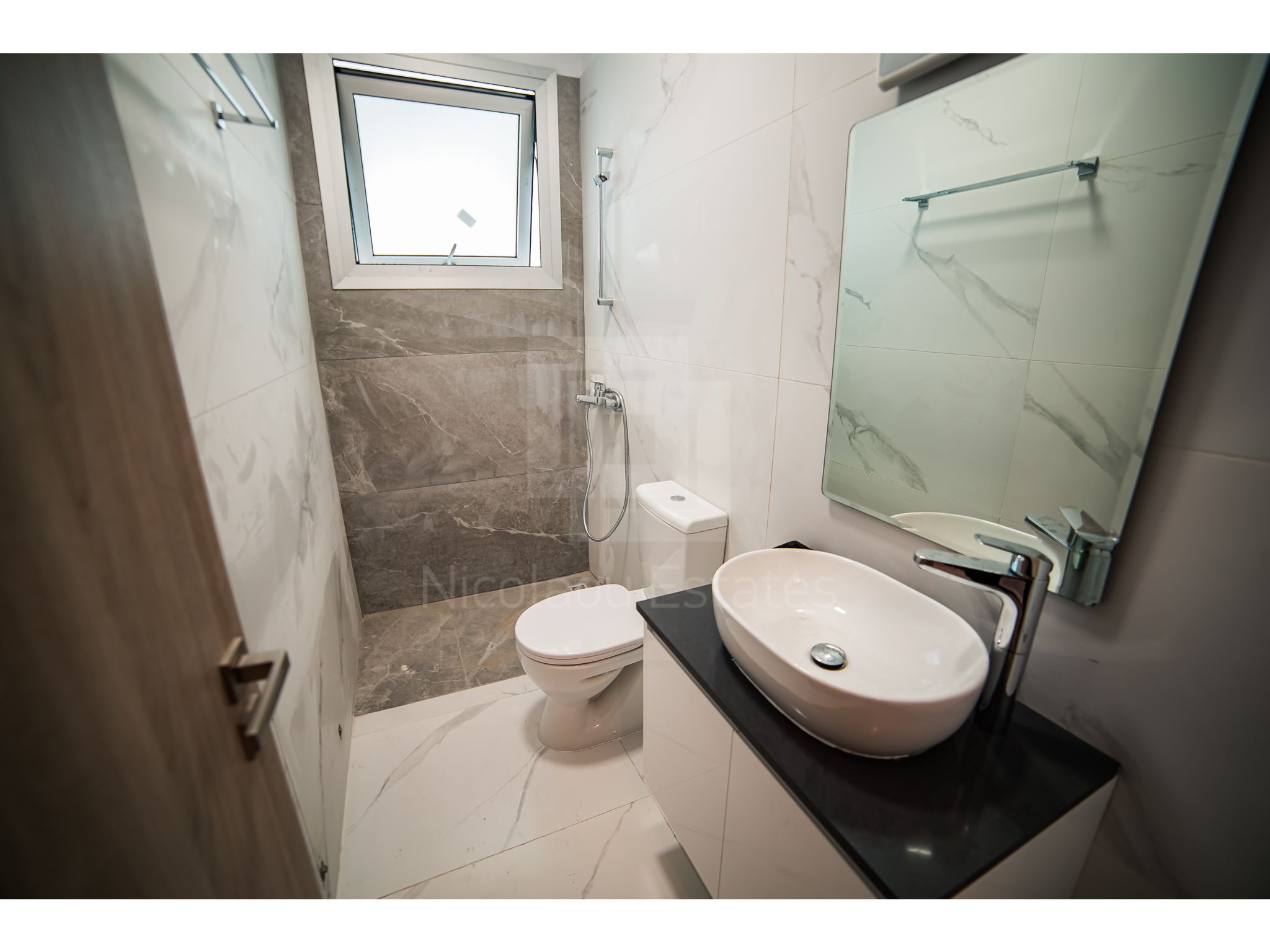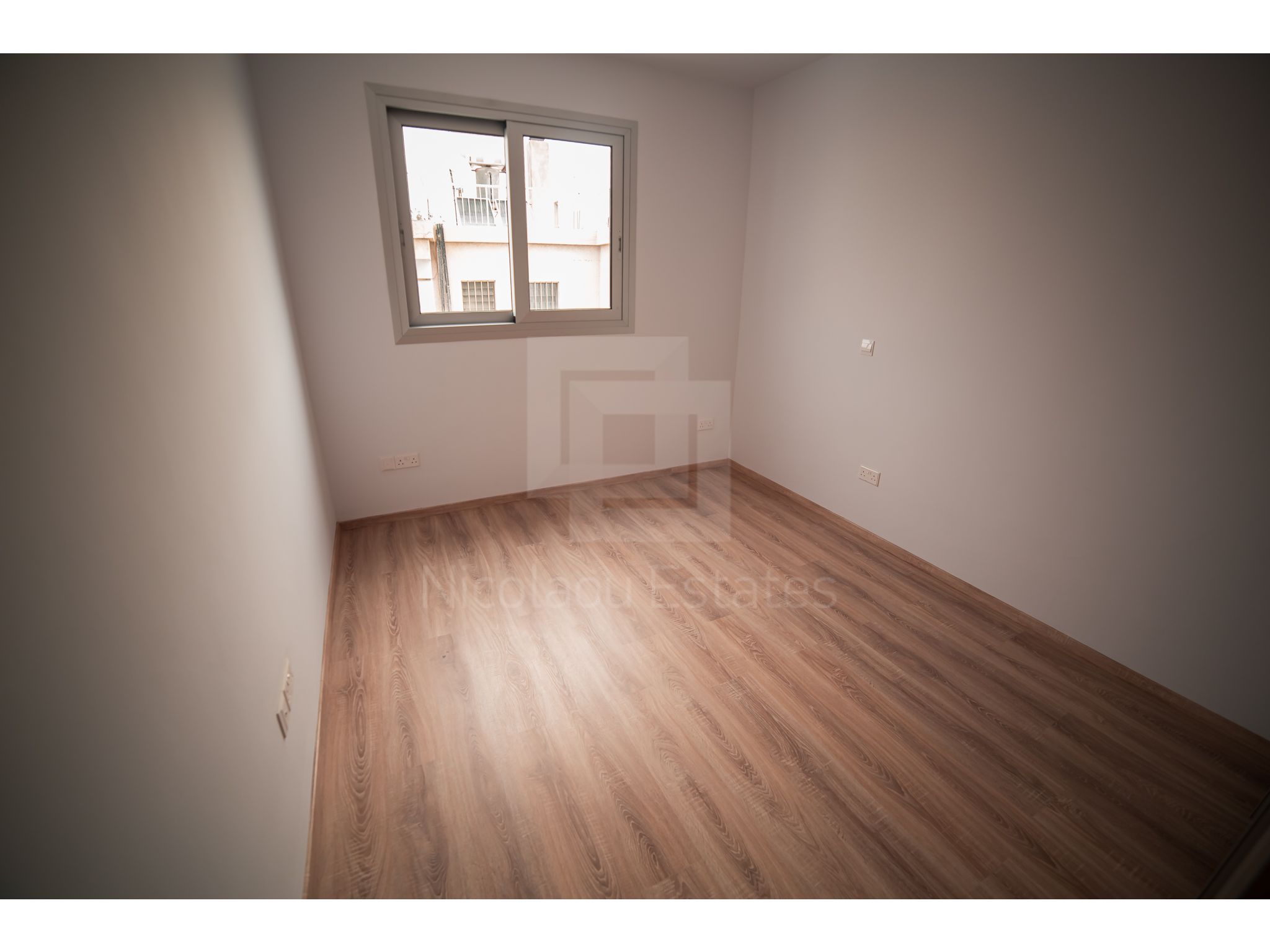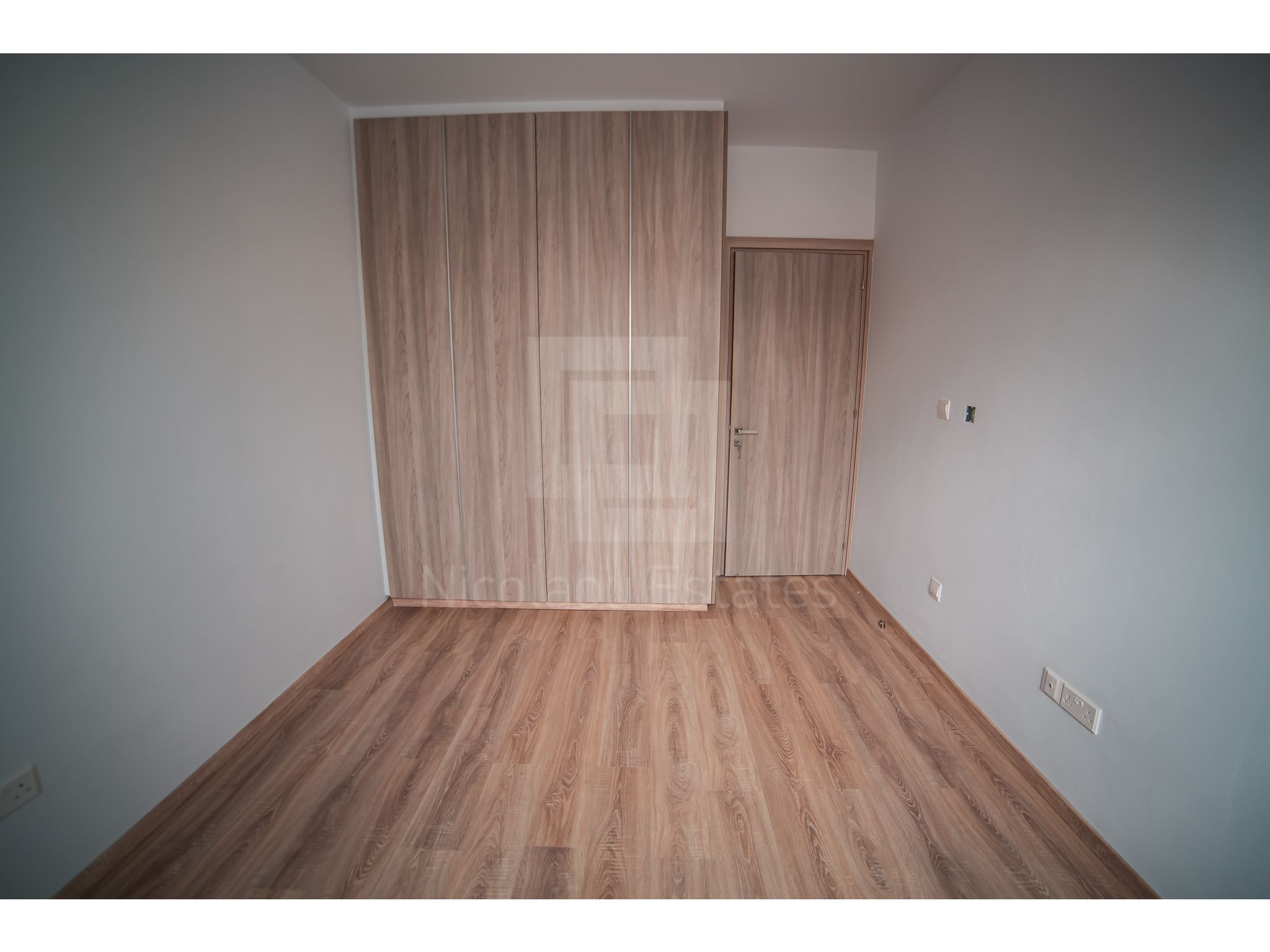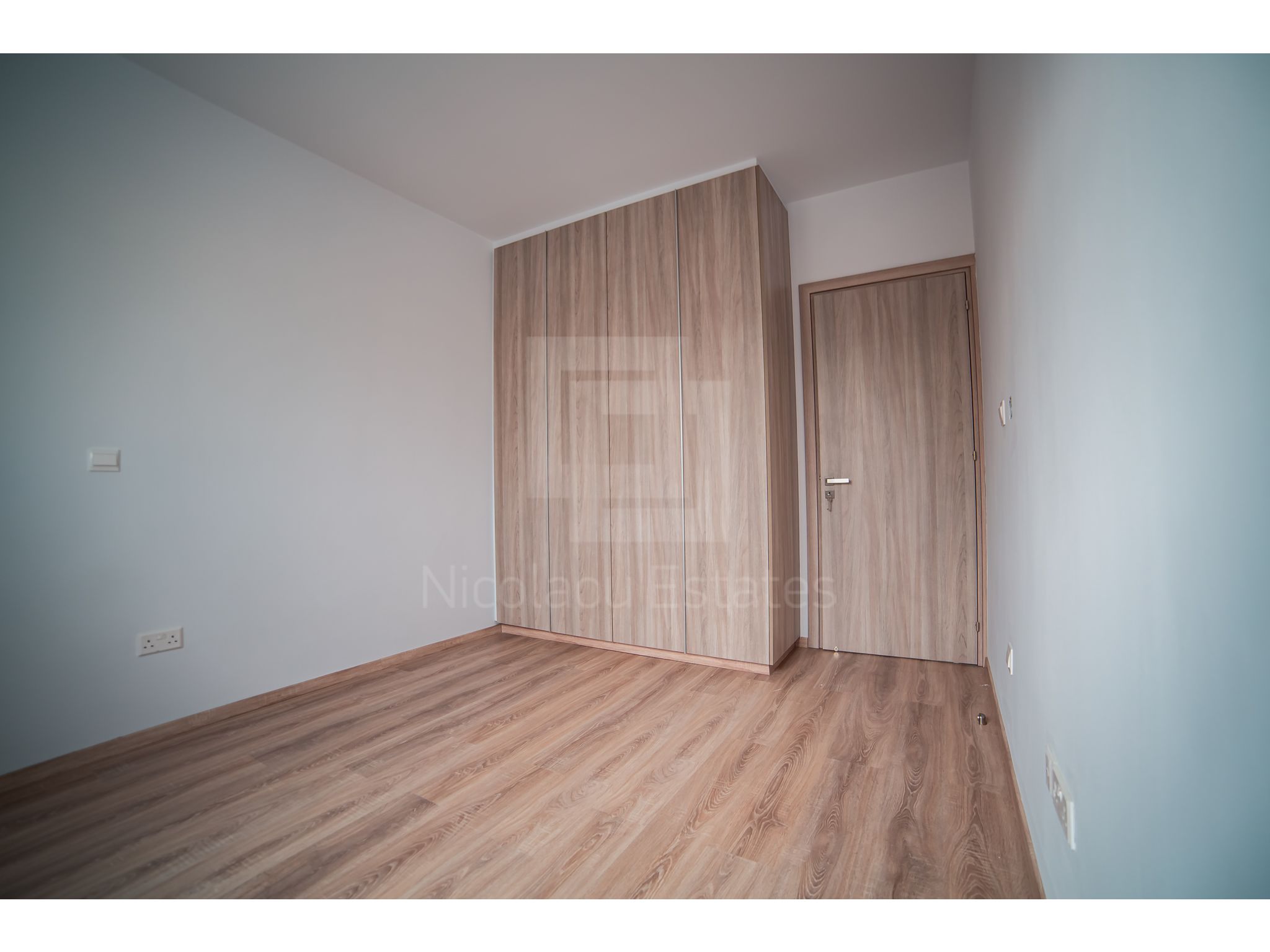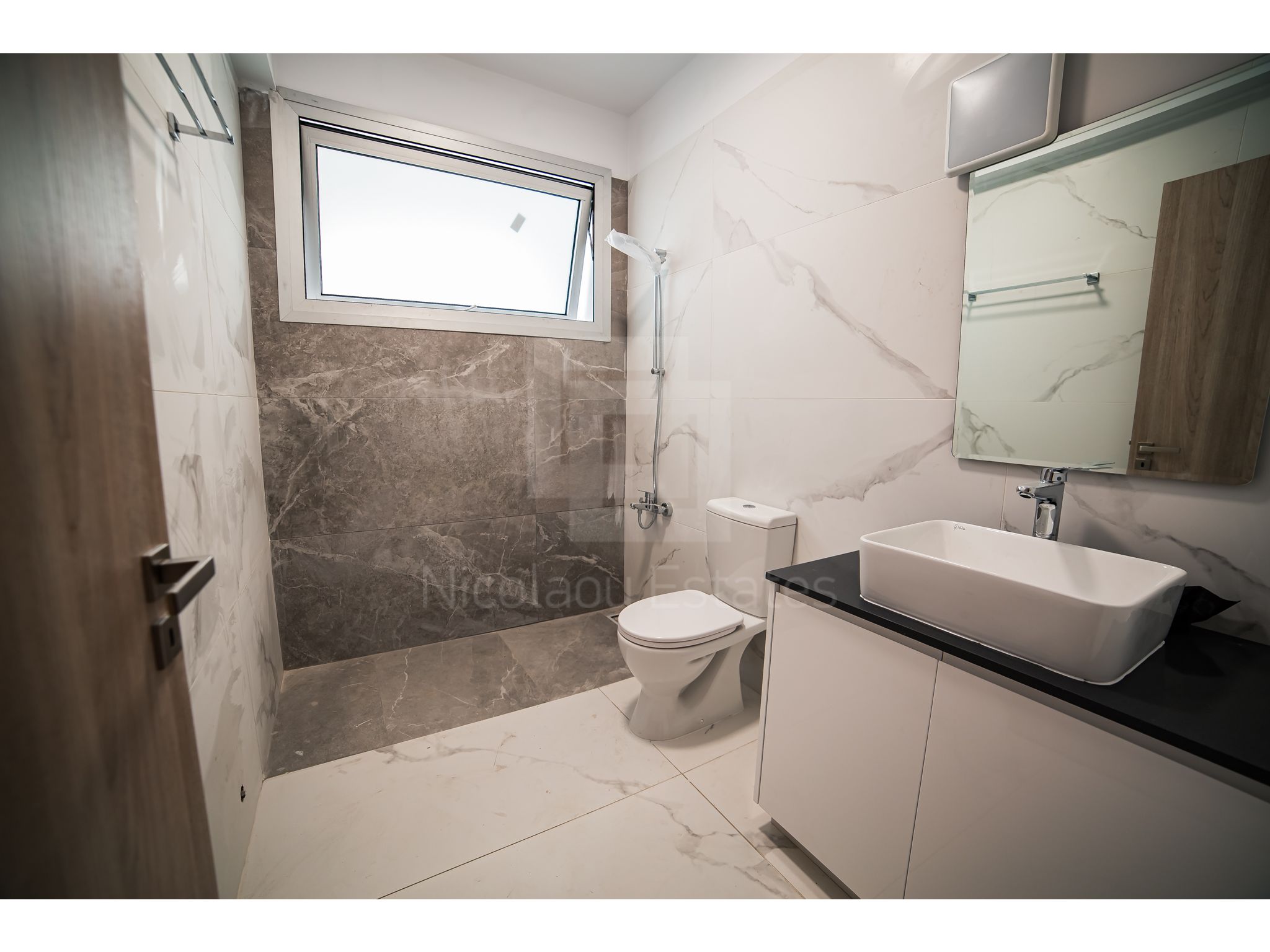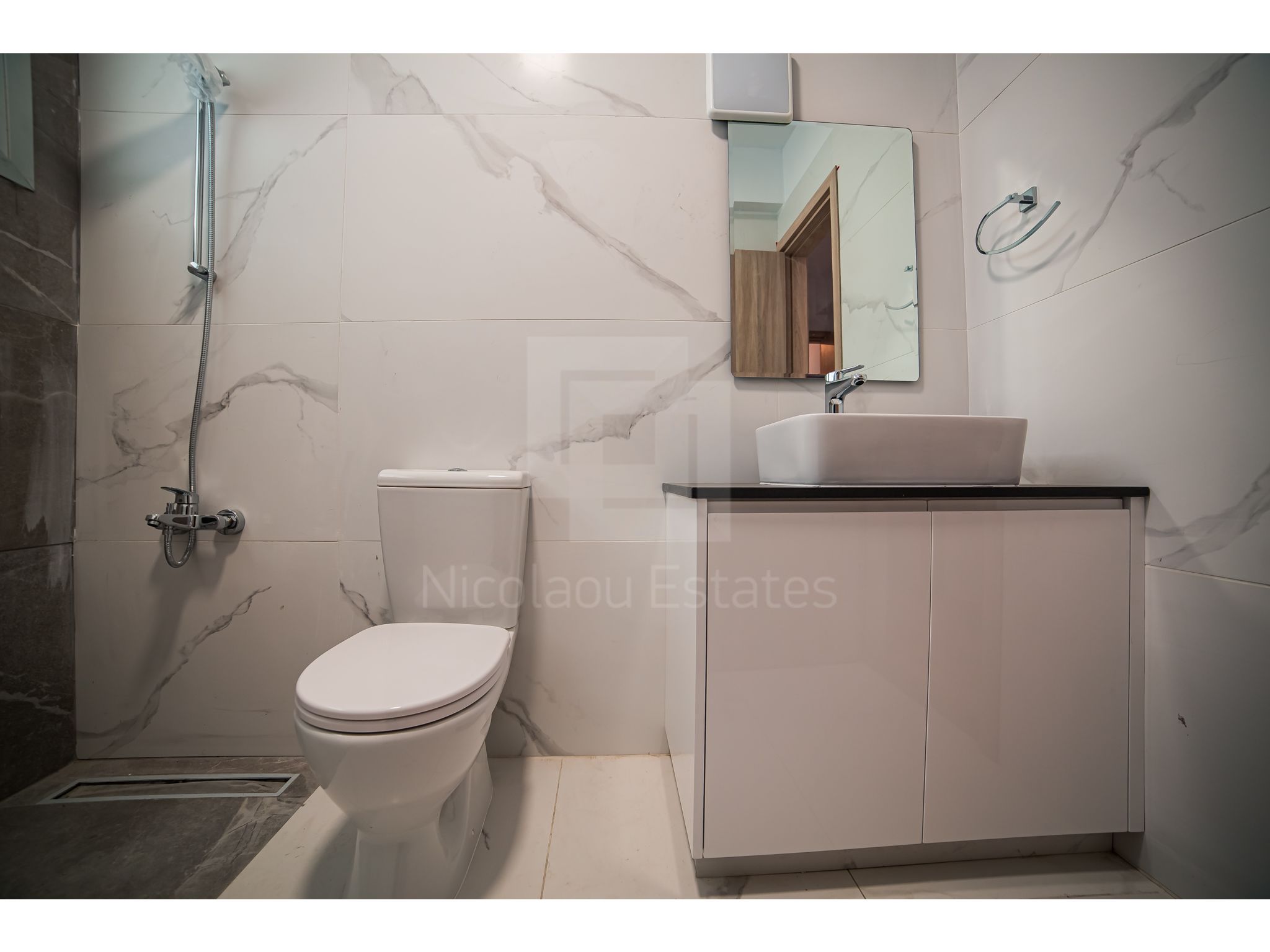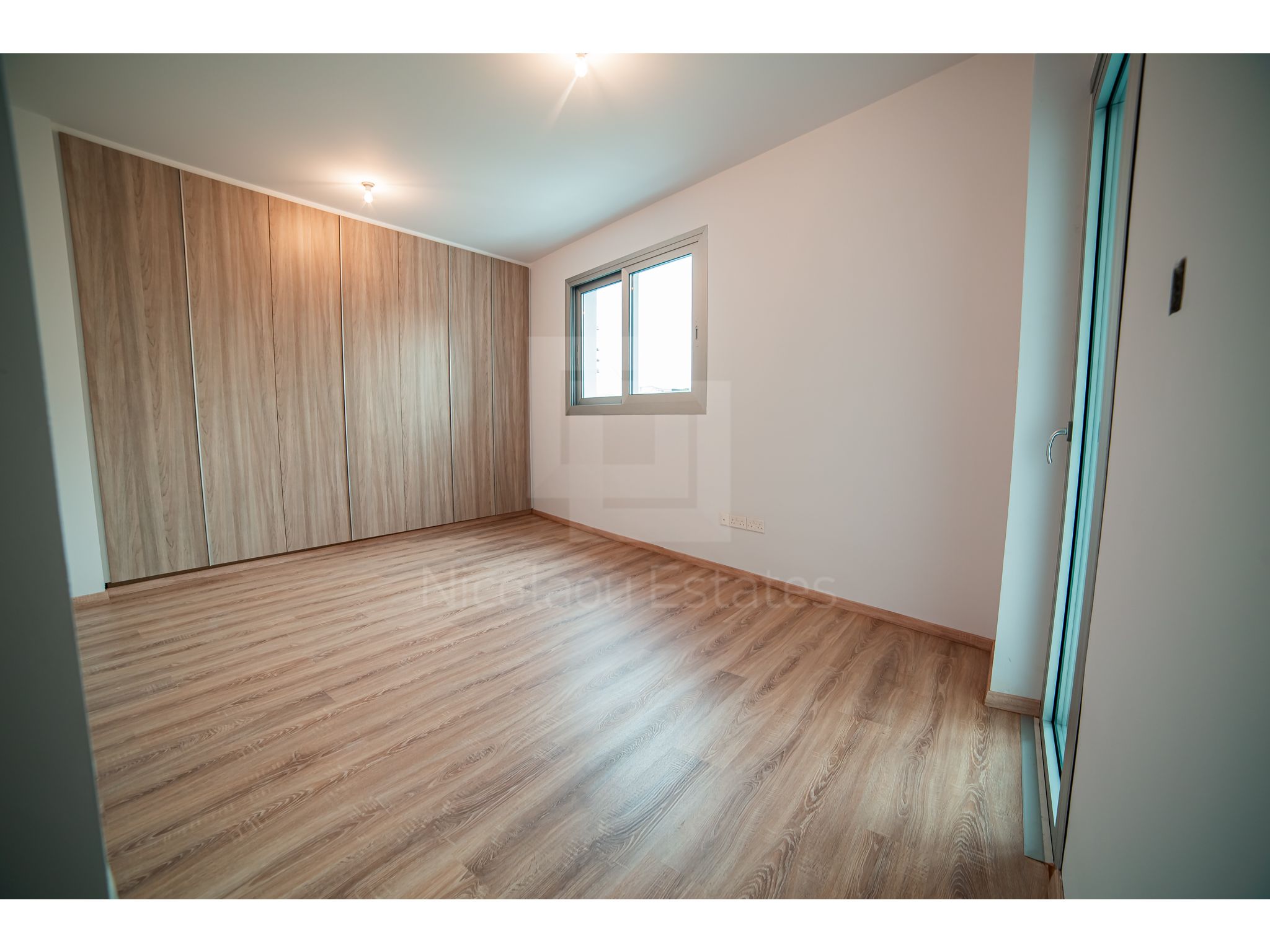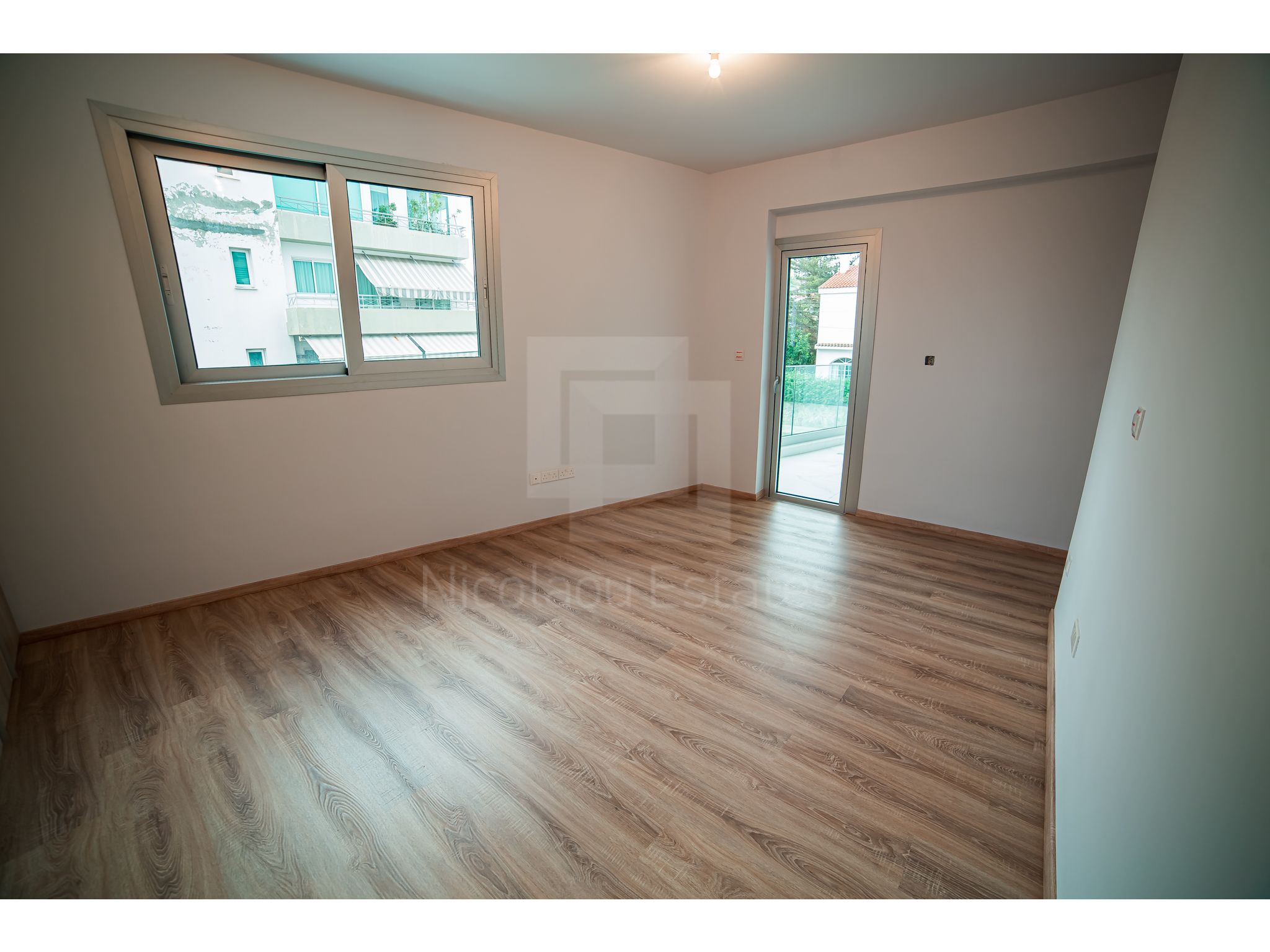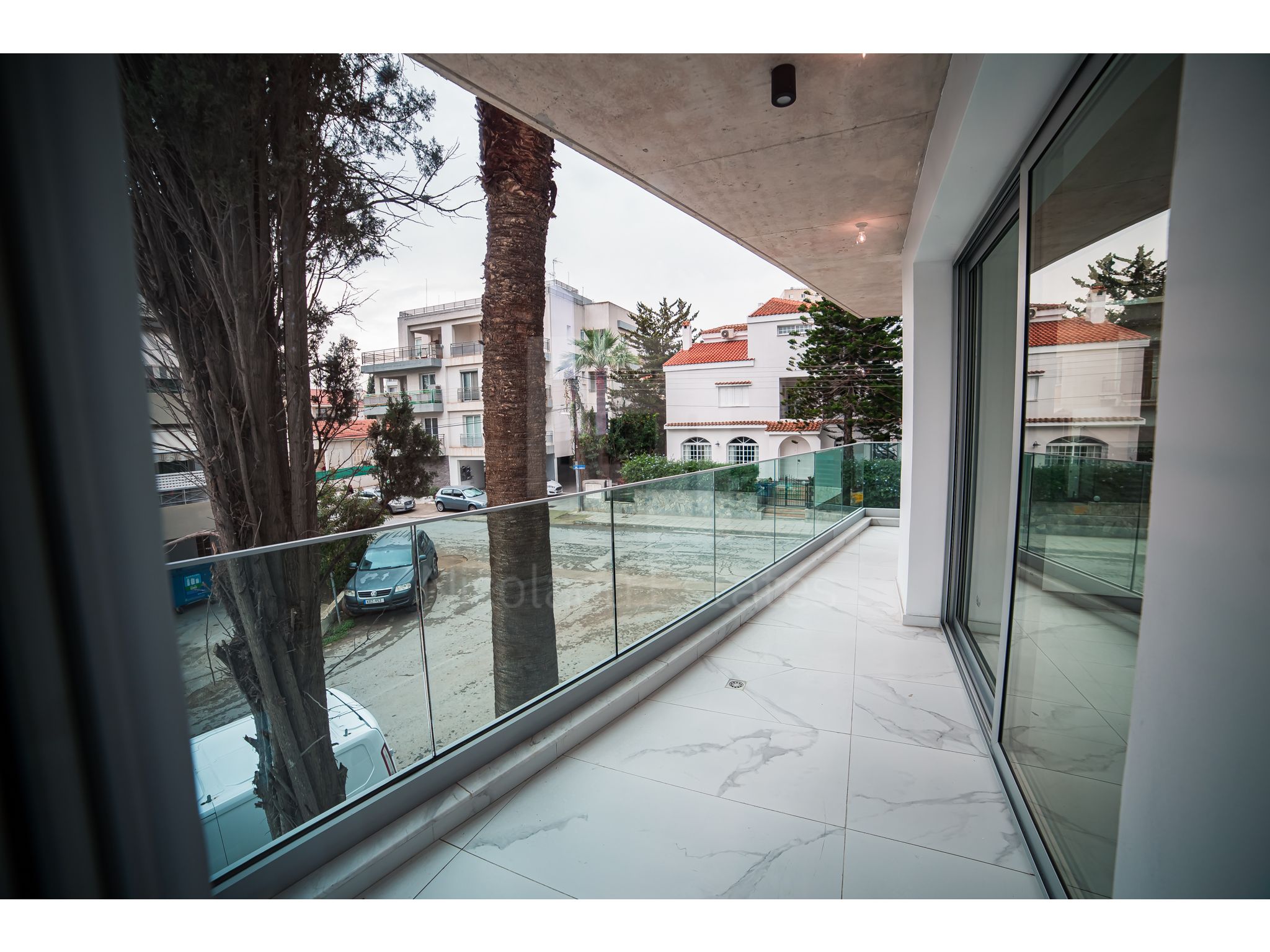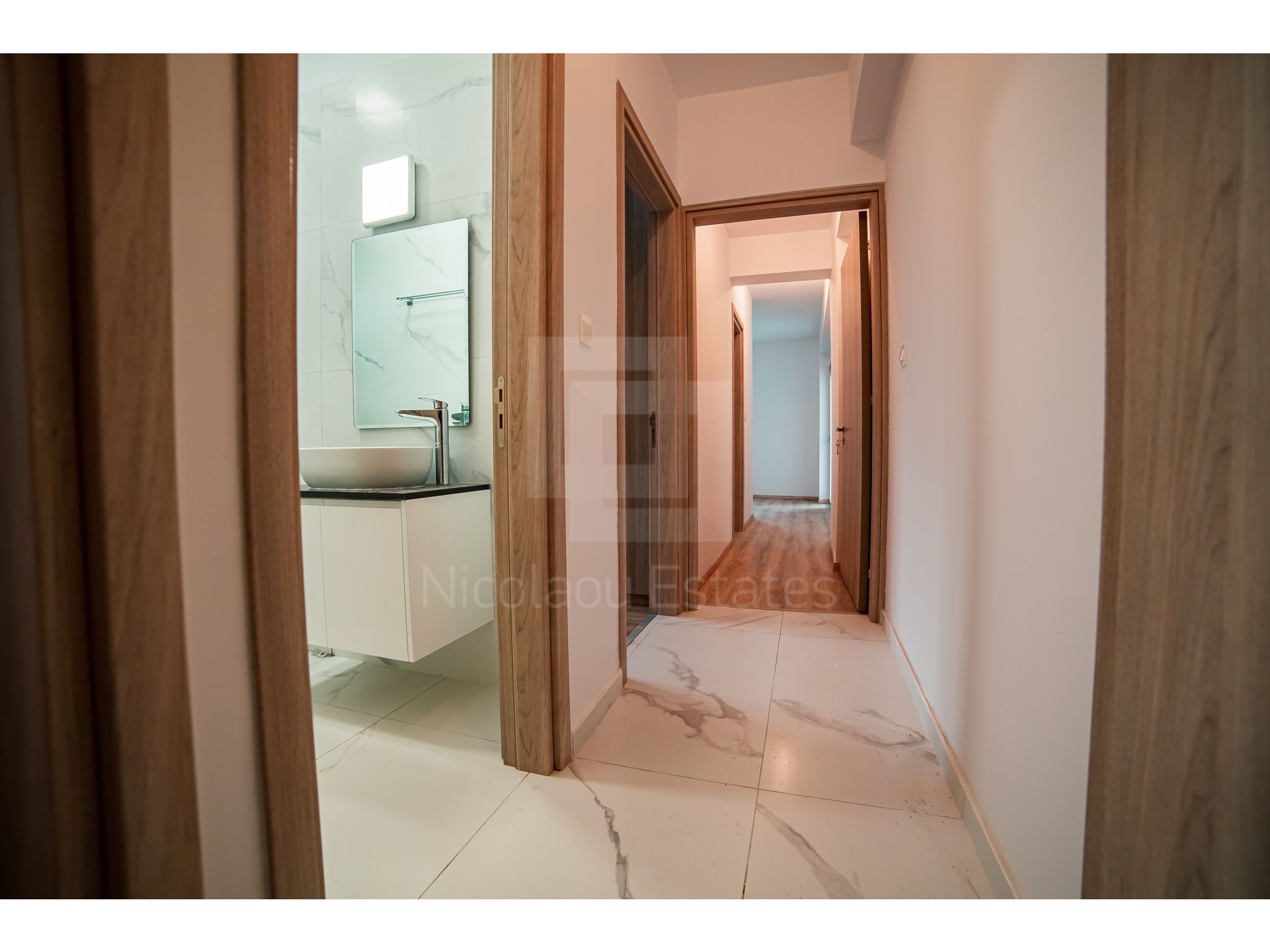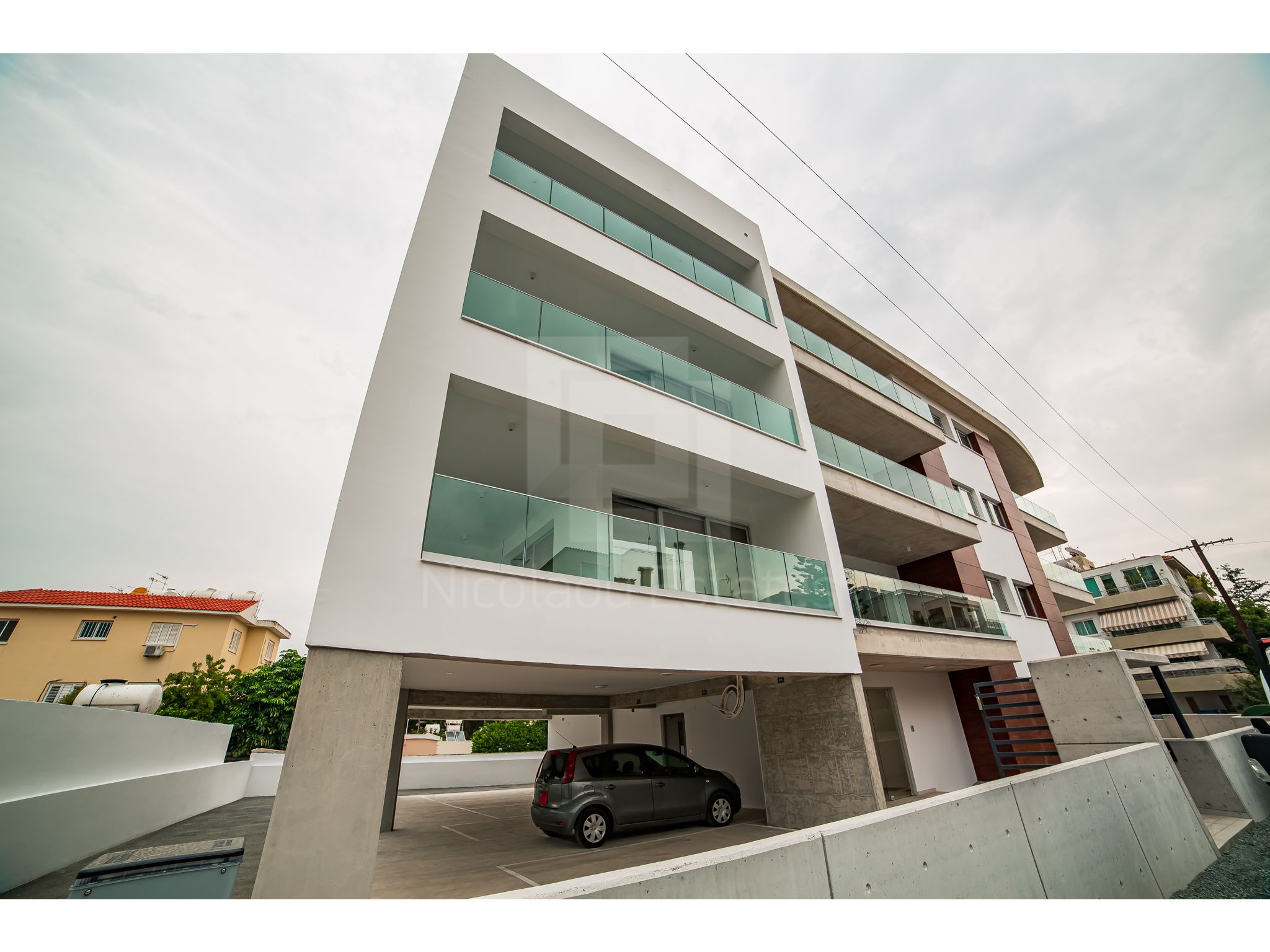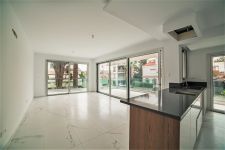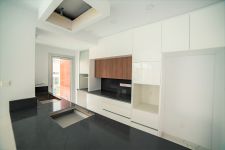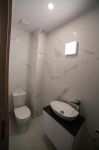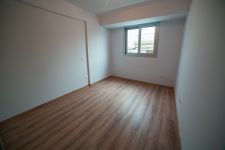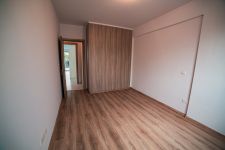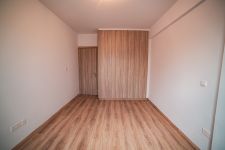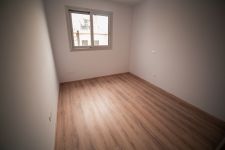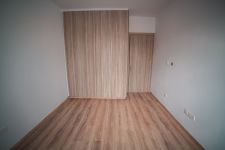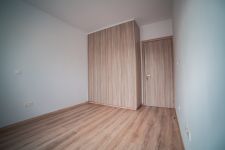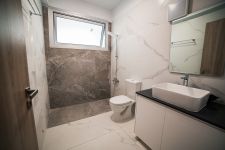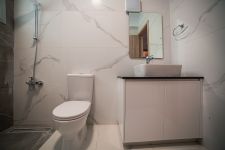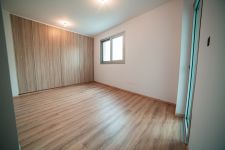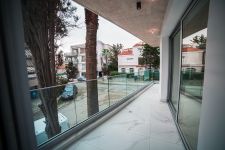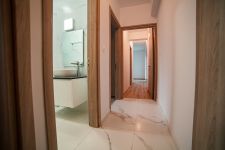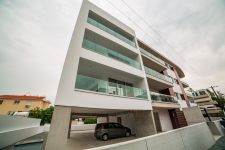 Total Floors:
3 (Floor No.: 1)
29
2
242
Covered Internal Area:
115 m2
Download 17 property images
DESCRIPTION
The apartment is build on the first floor of a three floor building. It is a 3-bedroom apartment with net interior space of 115 sq.m., covered veranda of 32 sq.m., storage of 5.5 sq.m. and one car park.
It has 3 bathrooms, one of which is en-suite in master bedroom. All bedrooms offer spacious wall-to-ceiling wardrobes with downward pull mechanisms, laminate flooring, and multiple electrical outlets for appliances, TV antennas and internet. The rest of the floors are finished with Spanish ceramic 60x120cm semi-mat white marble. Kitchen cupboards are done in combination of wood and white lacquered with silencing mechanisms. Inside the kitchen area there are places for 2 washing machines, oven, electric hob and ceiling extractor. The kitchen island has been lined with a double quartz granite lid in a modern gray color. The kitchen ceiling is finished with plasterboard with hidden lighting. The apartment offers ample lighting with sliding windows of energy class A aluminum and double glassing. The living room, kitchen and terrace have a southeast orientation.
PROVISIONS:

Underfloor central heating

Photovoltaic system

Air conditioners

Hot water return pump

OTHER BUILDING FEATURES

Keyless main entrance with colour video intercom

Modern elevator

Electric parking gates

Automatic night lighting with sensons

Provision for CCTV
---
Το διαμέρισμα βρίσκεται στον πρώτο όροφο ενός τριώροφου κτηρίου. Πρόκειται για διαμέρισμα 3ων υπνοδωματίων με καθαρό εσωτερικό χώρο 115 τ.μ., καλυμμένη βεράντα 32 τ.μ., αποθήκη 5.5 τ.μ. και ένα χώρο στάθμευσης.
Διαθέτει τρείς χώρους υγιεινής, ένας εκ των οποίων είναι ενταγμένος μέσα στο κύριο υπνοδωμάτιο. Όλα τα υπνοδωμάτια προσφέρουν ευρύχωρα ερμάρια (wall-to-ceiling) με μηχανισμό κατάβασης, πατώματα παρκέ λάμινεϊτ, και πολλαπλά ηλεκτρολογικά σημεία για συσκευές, αντένα τηλεόρασης και ίντερνετ. Οι υπόλοιποι χώροι έχουν επενδυθεί με ισπανικό κεραμικό 60x120cm semi-mat λευκό μαρμαριζέ. Τα πελεκανικά κουζίνας είναι διχρωμία ξύλου και λευκού λακαριστού με μηχανισμούς σίγασης. Μέσα στην κουζίνα δίνονται θέσεις για 2 πλυντήρια, φούρνο, ηλεκτρική κεραμική εστία και αποσμητήρα οροφής. Η νησίδα κουζίνας έχει επενδυθεί με διπλό καπάκι τεχνογρανίτη σε μοντέρνο γκρίζο χρώμα και άνωθεν έχει γίνει γυψοσανίδα με κρυφό φωτισμό κατά μήκος όλου του χώρου της κουζίνας. Το διαμέρισμα προσφέρει άπλετο φωτισμό με συρόμενα παράθυρα ενεργειακού αλουμινίου κατηγορίας Α και διπλά ενεργειακά γυαλιά. Το σαλόνι, κουζίνα και βεράντα έχουν νοτιοανατολικό προσανατολισμό.
ΠΡΟΝΟΙΕΣ:

Ενδοδαπέδια κεντρική θέρμανση

Φωτοβολταϊκό σύστημα

Κλιματιστικά διαιρεμένου τύπου

Αντλία επιστροφής ζεστού νερού

ΑΛΛΑ ΧΑΡΑΚΤΗΡΙΣΤΙΚΑ ΠΟΛΥΚΑΤΟΙΚΙΑΣ

Κεντρική είσοδος με κωδικό συνδεδεμένη με έγχρωμες θυροτηλεοράσεις

Σύγχρονος ανελκυστήρας

Ηλεκτρικές πύλες προς το πάρκινγκ

Αυτόματος νυχτερινός φωτισμός με αισθητήρες

Πρόνοια για σύστημα παρακολούθησης

MAIN PROPERTY FEATURES
Brand New
Garage / Designated Parking
Unfurnished
This 3-bedroom apartment in Aglantzia, Nicosia is being offered for sale at EUR 255.000 (VAT not included).
To arrange an appointment to view this and any other property from our website, please
call
or
email us
directly.
Other property suggestions
VL18185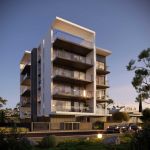 Acropoli, Nicosia
3 Bed Apartment For Sale
Prime location!
EUR 295.000
For internal use only:
61DEPI
VL17970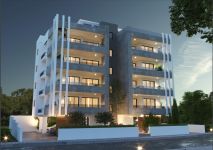 Aglantzia, Nicosia
3 Bed Apartment For Sale
ΚΑΙΝΟΥΡΙΟ ΔΙΑΜΕΡΙΣΜΑ ΣΤΗΝ ΑΓΛΑΝΤΖΙΑ ΤΡΙΩΝ 1 ΥΠΝΟΔΩΜΑΤΙΩΝ, ΜΕ ΙΔΙΩΤΙΚΟ ΚΗΠΟ ΟΡΟΦΗΣ
EUR 275.000
For internal use only:
61DEPI
VL17969
Aglantzia, Nicosia
2 Bed Apartment For Sale
ΚΑΙΝΟΥΡΙΟ ΔΙΑΜΕΡΙΣΜΑ ΣΤΗΝ ΑΓΛΑΝΤΖΙΑ, 2 1 ΥΠΝΟΔΩΜΑΤΙΩΝ ΜΕ ΦΩΤΟΒΟΛΤΑΪΚΟ ΣΥΣΤΗΜΑ
EUR 235.000
For internal use only:
61DEPI
VL17968
Aglantzia, Nicosia
3 Bed Apartment For Sale
ΚΑΙΝΟΥΡΙΟ ΔΙΑΜΕΡΙΣΜΑ ΣΤΗΝ ΑΓΛΑΝΤΖΙΑ ΤΡΙΩΝ ΥΠΝΟΔΩΜΑΤΙΩΝ, ΜΕ ΦΩΤΟΒΟΛΤΑΪΚΟ ΣΥΣΤΗΜΑ
EUR 230.000
For internal use only:
61DEPI
VL17842
Strovolos, Nicosia
3 Bed Apartment For Sale
ΔΙΑΜΕΡΙΣΜΑ ΤΡΙΩΝ ΥΠΝΟΔΩΜΑΤΙΩΝ ΣΤΟΝ ΣΤΡΟΒΟΛΟ ΚΟΝΤΑ ΣΕ ΟΛΕΣ ΤΙΣ ΥΠΗΡΕΣΙΕΣ
EUR 245.000
For internal use only:
61DEPI
VL17739
Dasoupolis, Nicosia
2 Bed Apartment For Sale
ΚΑΙΝΟΥΡΙΟ ΜΟΝΤΕΡΝΟ ΔΙΑΜΕΡΙΣΜΑ 2 ΥΠΝΟΔΩΜΑΤΙΩΝ ΣΤΗΝ ΠΕΡΙΟΧΗ ΔΑΣΟΥΠΟΛΗ
EUR 234.000
For internal use only:
61DEPI
VL17738
Dasoupolis, Nicosia
3 Bed Apartment For Sale
ΚΑΙΝΟΥΡΙΟ ΜΟΝΤΕΡΝΟ ΔΙΑΜΕΡΙΣΜΑ ΤΡΙΩΝ ΥΠΝΟΔΩΜΑΤΙΩΝ ΣΤΗΝ ΠΕΡΙΟΧΗ ΔΑΣΟΥΠΟΛΗ
EUR 269.000
For internal use only:
61DEPI
VL17737
Agioi Omologites, Nicosia
2 Bed Apartment For Sale
ΥΠΟ ΚΑΤΑΣΚΕΥΗ ΔΙΑΜΕΡΙΣΜΑ ΔΥΟ ΥΠΝΟΔΩΜΑΤΙΩΝ ΠΡΟΣ ΠΩΛΗΣΗ ΣΤΟΥΣ ΑΓΙΟΥΣ ΟΜΟΛΟΓΗΤΕΣ
EUR 240.000
For internal use only:
50CHPI
VL17685
Strovolos, Nicosia
3 Bed Apartment For Sale
ΤΡΙΩΝ ΥΠΝΟΔΩΜΑΤΙΩΝ ΔΙΑΜΕΡΙΣΜΑ ΜΕ ΦΩΤΟΒΟΛΤΑΪΚΟ ΣΥΣΤΗΜΑ ΣΤΟΝ ΣΤΡΟΒΟΛΟ
EUR 260.000
For internal use only:
61DEPI
VL17552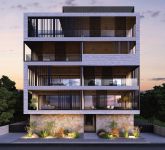 Acropoli, Nicosia
3 Bed Apartment For Sale
ΚΑΙΝΟΥΡΓΙΟ ΚΑΙ ΜΟΝΤΕΡΝΟ ΔΙΑΜΕΡΙΣΜΑ ΤΡΙΩΝ ΥΠΝΟΔΩΜΑΤΙΩΝ ΣΤΗΝ ΑΚΡΟΠΟΛΗ
EUR 299.000
For internal use only:
61DEPI
VL17505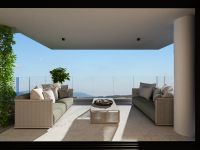 Aglantzia, Nicosia
3 Bed Apartment For Sale
ΔΙΑΜΕΡΙΣΜΑ ΤΡΙΩΝ ΥΠΝΟΔΩΜΑΤΙΩΝ ΣΕ ΥΨΗΛΩΝ ΠΡΟΔΙΑΓΡΑΦΩΝ ΚΤΗΡΙΟ ΣΤΗΝ ΑΓΛΑΝΤΖΙΑ
Reduced from EUR 247.000
EUR 237.000
For internal use only:
7CHLU
VL17504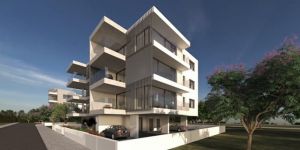 Aglantzia, Nicosia
3 Bed Apartment For Sale
ΚΑΙΝΟΥΡΙΟ ΔΙΑΜΕΡΙΣΜΑ ΤΡΙΩΝ ΥΠΝΟΔΩΜΑΤΙΩΝ ΣΤΗΝ ΑΓΛΑΝΤΖΙΑ ΚΟΝΤΑ ΣΕ ΟΛΕΣ ΤΙΣ ΚΑΘΗΜΕΡΙΝΕΣ ΥΠΗΡΕΣΙΕΣ
EUR 272.000
For internal use only:
7CHLU
VL17501
Agios Dometios, Nicosia
4 Bed Apartment For Sale
ΡΕΤΙΡΕ ΤΡΙΩΝ ΥΠΝΟΔΩΜΑΤΙΩΝ ΜΕ ΕΠΙΠΛΕΟΝ ΓΡΑΦΕΙΟ ΣΤΟΝ ΑΓΙΟ ΔΟΜΕΤΙΟ ΠΡΟΣ ΠΩΛΗΣΗ
EUR 290.000
For internal use only:
50CHPI
VL17466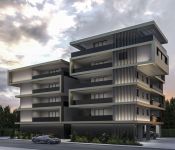 Strovolos, Nicosia
3 Bed Apartment For Sale
ΔΙΑΜΕΡΙΣΜΑ ΤΡΙΩΝ ΥΠΝΟΔΩΜΑΤΙΩΝ ΜΕ 2 ΧΩΡΟΥΣ ΣΤΑΘΜΕΥΣΗΣ ΣΤΟΝ ΣΤΡΟΒΟΛΟ, ΠΕΡΙΟΧΗ ENGLISH SCHOOL
EUR 305.000
For internal use only:
50CHPI
VL17439
Strovolos, Nicosia
3 Bed Apartment For Sale
ΤΡΙΑ ΥΠΝΟΔΩΜΑΤΙΑ ΔΙΑΜΕΡΙΣΜΑ ΣΤΟΝ ΣΤΡΟΒΟΛΟ ΜΕ JACUZZI
EUR 245.000
For internal use only:
50CHPI
VL17391
Aglantzia, Nicosia
3 Bed Apartment For Sale
ΤΡΙΩΝ ΥΠΝΟΔΩΜΑΤΙΩΝ ΔΙΑΜΕΡΙΣΜΑ ΣΕ ΚΑΙΝΟΥΡΙΟ ΕΡΓΟ ΣΤΗΝ ΑΓΛΑΝΤΖΙΑ
EUR 303.000
For internal use only:
50CHPI