Luxury three bedroom apartment in Nicosia town center with beautiful views of the park and the city
ΠΟΛΥΤΕΛΕΣ ΔΙΑΜΕΡΙΣΜΑ ΤΡΙΩΝ ΥΠΝΟΔΩΜΑΤΙΩΝ ΣΤΟ ΚΕΝΤΡΟ ΤΗΣ ΛΕΥΚΩΣΙΑΣ ΜΕ ΘΕΑ ΣΤΟ ΠΑΡΚΟ ΚΑΙ ΤΗΝ ΠΟΛΗ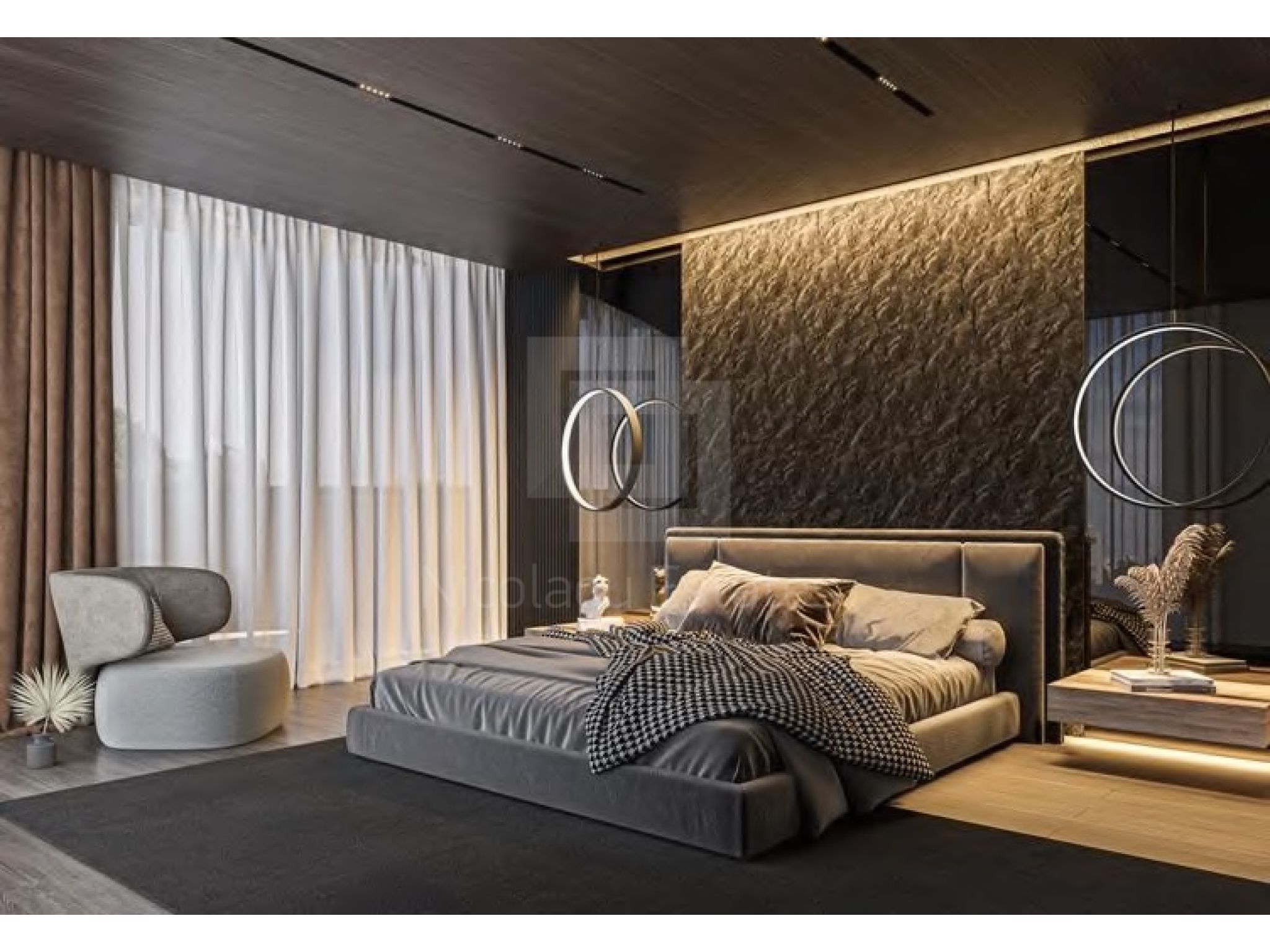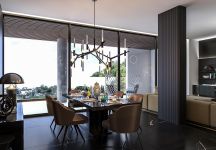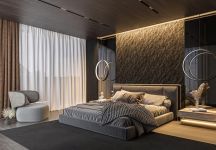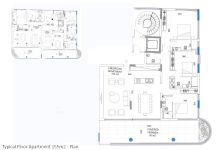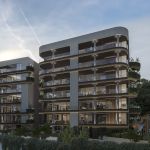 Total Floors:
6 (Floor No.: 3)
29
2
243
Covered Internal Area:
155 m2
Download 6 property images
DESCRIPTION
This project consists of villas and apartments that covers the high-end and qualitative market needs for larger residential units, in the heart of the Nicosia city center, along the Pedieos River and adjacent to the Nicosia Linear Park.
Since the project is situated next to the River and Linear Park, a centrally located pedestrian walkway, that meets the river park, allowing free access to all residents and guests towards the park and the project itself. Vehicle movement will only be done underground, which will eliminate non-natural elements and preserve the particular characteristic environment of the area. There will be a central entrance accessible only to residents and the project will offer a sauna & massage facility, cinema room, a gym, kids playground and a full-time concierge to assist all your daily needs.
Both exterior and interior areas have been meticulously designed with a timeless approach and the highest of standards, to meet and respect the architectural footprint and identity of the particular area. The accorded building specifications are of the highest quality with luxury materials.
The energy footprint of the entire project will be classified as Grade A' energy efficient, with an advanced photovoltaic energy system.
All residences and apartments will be delivered with all of today's automated systems in air-conditioning, lighting, wi-fi connectivity, home cinema and music systems. That will include the completed installation of the aforementioned.
This block of apartments is situated with scenic uninterrupted views over the park. The building consists of six floors and 13 apartments. This apartment is on the third floor and comes with the following characteristics: 
- 155 SQ.M. COVERED INTERNAL AREA
- 50 SQ.M. COVERED TERRACES
- 7 SQ.M. BASEMENT / STORAGE ROOM
- 2 ALLOCATED PARKING PLACES
---
Αυτό το έργο αποτελείται από επαύλης και διαμερίσματα που καλύπτει τις υψηλές και ποιοτικές ανάγκες της αγοράς για μεγαλύτερες οικιστικές μονάδες, στην καρδιά του κέντρου της Λευκωσίας, κατά μήκος του Πεδιαίου ποταμού και δίπλα στο Γραμμικό Πάρκο Λευκωσίας.
Δεδομένου ότι το έργο βρίσκεται δίπλα στον ποταμό και το γραμμικό πάρκο, ένας πεζόδρομος σε κεντρική τοποθεσία, ώπου συναντά το πάρκο του ποταμού, επιτρέποντας ελεύθερη πρόσβαση σε όλους τους κατοίκους και τους επισκέπτες προς το πάρκο και το ίδιο το έργο. Η κίνηση των οχημάτων θα γίνεται μόνο υπόγεια, κάτι που θα εξαλείψει τα μη φυσικά στοιχεία και θα διατηρήσει το ιδιαίτερο χαρακτηριστικό περιβάλλον της περιοχής. Θα υπάρχει μια κεντρική είσοδος προσβάσιμη μόνο στους κατοίκους και το έργο θα προσφέρει σάουνα και εγκαταστάσεις μασάζ, αίθουσα κινηματογράφου, γυμναστήριο, παιδική χαρά και θυρωρείο πλήρους απασχόλησης για να εξυπηρετήσει όλες τις καθημερινές σας ανάγκες.

Τόσο οι εξωτερικοί όσο και οι εσωτερικοί χώροι έχουν σχεδιαστεί σχολαστικά με μια διαχρονική προσέγγιση και τα υψηλότερα πρότυπα, ώστε να ανταποκρίνονται και να σέβονται το αρχιτεκτονικό αποτύπωμα και την ταυτότητα της συγκεκριμένης περιοχής. Οι προδιαγραφές δόμησης που δίνονται είναι άριστης ποιότητας με υλικά πολυτελείας.

Το ενεργειακό αποτύπωμα όλου του έργου θα ταξινομηθεί ως ενεργειακά αποδοτικό Βαθμού Α, με προηγμένο φωτοβολταϊκό ενεργειακό σύστημα.

Όλες οι κατοικίες και τα διαμερίσματα θα παραδοθούν με όλα τα σημερινά αυτοματοποιημένα συστήματα κλιματισμού, φωτισμού, συνδεσιμότητας wi-fi, home cinema και μουσικών συστημάτων. Αυτό θα περιλαμβάνει την ολοκληρωμένη εγκατάσταση των προαναφερθέντων.
Αυτό το συγκρότημα διαμερισμάτων βρίσκεται σε μια τοποθεσία με γραφική, ανεμπόδιστη θέα στο πάρκο. Το κτήριο αποτελείται από έξι ορόφους και 13 διαμερίσματα. Αυτό το  διαμέρισμα είναι στον τρίτο όροφο και διαθέτει τα ακόλουθα χαρακτηριστικά:
- 155 Τ.Μ. ΚΑΛΥΜΜΕΝΟΣ ΕΣΩΤΕΡΙΚΟΣ ΧΩΡΟΣ
- 50 Τ.Μ. ΚΑΛΥΜΜΕΝΗ ΒΕΡΑΝΤΑ
- 7 Τ.Μ. ΥΠΟΓΕΙΟ / ΑΠΟΘΗΚΗ
- 2 ΔΙΑΘΕΣΙΜΕΣ ΘΕΣΕΙΣ ΣΤΑΘΜΕΥΣΗΣ
MAIN PROPERTY FEATURES
Brand New
Garage / Designated Parking
Unfurnished
COMMUNAL FEATURES
This 3-bedroom apartment in Town Center, Nicosia is being offered for sale at EUR 545.000 (VAT not included).
To arrange an appointment to view this and any other property from our website, please call or email us directly.
Other property suggestions
VL18270
Engomi, Nicosia
3 Bed Apartment For Sale
ΠΟΛΥΤΕΛΕΣ ΔΙΑΜΕΡΙΣΜΑ ΤΡΙΩΝ ΥΠΝΟΔΩΜΑΤΙΩΝ ΣΤΗΝ ΕΓΚΩΜΗ ΠΡΟΣ ΠΩΛΗΣΗ
EUR 526.000
For internal use only:
50CHPI
VL18269
Engomi, Nicosia
4 Bed Apartment For Sale
ΙΣΟΓΕΙΟ ΔΙΑΜΕΡΙΣΜΑ ΤΕΣΣΑΡΩΝ ΥΠΝΟΔΩΜΑΤΙΩΝ ΣΤΗΝ ΕΓΚΩΜΗ ΠΡΟΣ ΠΩΛΗΣΗ ΜΕ 146 Τ.Μ. ΙΔΙΩΤΙΚΟ ΚΗΠΟ
EUR 630.000
For internal use only:
50CHPI
VL18250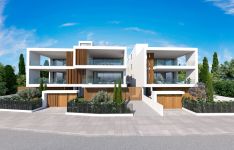 Engomi, Nicosia
4 Bed Apartment For Sale
ΔΙΑΜΕΡΙΣΜΑ ΤΡΙΩΝ ΣΥΝ ΕΝΑ ΥΠΝΟΔΩΜΑΤΙΩΝ ΣΤΗΝ ΕΓΚΩΜΗ ΚΟΝΤΑ ΣΤΟ HILTON PARK HOTEL
EUR 572.000
For internal use only:
50CHPI
VL18122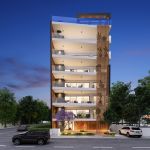 Agioi Omologites, Nicosia
3 Bed Apartment For Sale
ΕΥΡΥΧΩΡΟ ΟΡΟΦΟ-ΔΙΑΜΕΡΙΣΜΑ ΤΡΙΩΝ ΥΠΝΟΔΩΜΑΤΙΩΝ ΣΤΗΝ ΚΑΡΔΙΑ ΤΗΣ ΛΕΥΚΩΣΙΑΣ
EUR 640.000
For internal use only:
50CHPI
VL17266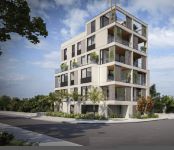 Aglantzia, Nicosia
4 Bed Apartment For Sale
3 ΣΥΝ 1 ΥΠΝΟΔΩΜΑΤΙΑ ΡΕΤΙΡΕ ΔΙΑΜΕΡΙΣΜΑ ΣΤΟ ΠΛΑΤΥ ΣΤΗΝ ΑΓΛΑΝΤΖΙΑ
EUR 630.000
For internal use only:
50CHPI
VL16643
Agioi Omologites, Nicosia
3 Bed Apartment For Sale
ΔΙΑΜΕΡΙΣΜΑ ΤΡΙΩΝ ΥΠΝΟΔΩΜΑΤΙΩΝ ΣΤΟΥΣ ΑΓΙΟΥΣ ΟΜΟΛΟΓΗΤΕΣ ΜΕ ΚΗΠΟ ΟΡΟΦΗΣ & 2 ΧΩΡΟΥΣ ΣΤΑΘΜΕΥΣΗΣ
EUR 640.000
For internal use only:
47CHCH
VL16427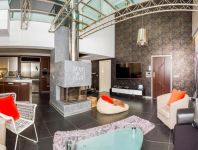 Strovolos, Nicosia
3 Bed Apartment For Sale
ΠΟΛΥΤΕΛΗΣ ΡΕΤΙΡΕ ΣΤΟ ΣΤΡΟΒΟΛΟ ΚΟΝΤΑ ΣΤΗ ΛΕΟΦΩΡΟ ΑΘΑΛΑΣΣΑΣ
EUR 650.000
For internal use only:
50CHPI
VL16048
Strovolos, Nicosia
3 Bed Apartment For Sale
ΤΡΙΑ ΥΠΝΟΔΩΜΑΤΙΑ ΡΕΤΙΡΕ ΔΙΑΜΕΡΙΣΜΑ ΜΕ 127 τ.μ. ΒΕΡΑΝΤΕΣ ΣΤΟΝ ΣΤΡΟΒΟΛΟ
EUR 550.000
For internal use only:
50CHPI