Four bedroom detached house for sale with a garden and parking space for 2 cars near Alfamega
HIGHLY RECOMMENDED SELECTION
ΚΑΤΟΙΚΙΑ ΤΕΣΣΑΡΩΝ ΥΠΝΟΔΩΜΑΤΙΩΝ ΜΕ ΚΗΠΟ & ΧΩΡΟ ΣΤΑΘΜΕΥΣΗΣ ΓΙΑ 2 ΑΥΤΟΚΙΝΗΤΑ ΠΡΟΣ ΠΩΛΗΣΗ ΣΤΗΝ ΛΑΚΑΤΑΜΙΑ
31
2
238
Completion Date:
12 months upon sign
Covered Internal Area:
202 m2
Download 12 property images
DESCRIPTION
4 bedroom independent house in the friendly neighborhood in Lakatamia near Alfamega supermarket.  The house consists of spacious and bright spaces of 300m2 and large garden 95m2. 
The ground floor of 104 m2 consists of w/c, living room that offers rest and comfort, kitchen made of quality carpentry and sanitary ware of your choice and dining room for unforgettable moments with your family and friends. Also the veranda of 37m2 will offer a pleasant note next to the green area and the playground. The floor 98m2 consists of bathroom, 3 bedrooms and the master bedroom with en – suite and dressing room. Finally, the house has parking for 2 cars (1 covered and 1 uncovered) and storage.
---
Ανεξάρτητη μονοκατοικία 4 υπνοδωματίων σε φιλική γειτονία στην Λακατάμεια κοντα στην υπεραγορα Αλφαμεγα . Η κατοικία αποτελείται από ευρύχωρους και φωτεινούς χώρους 300 τ.μ. και μεγάλη αυλή 95 τ.μ. 
Το ισόγειο των 104 τ.μ αποτελείται από w/c, καθιστικό που προσφέρει ξεκούραση και άνεση, κουζίνα από ποιοτικά ξυλουργικά και είδη υγιεινής της επιλογής σας και τραπεζαρία για αξέχαστες στιγμές με την οικογένεια σας και τους φίλους σας. Επίσης η βεράντα των 37 τ.μ θα προσφέρει μία ευχάριστη νότα δίπλα από τον χώρο πρασίνου και τον παιδότοπο. Ο όροφος 98 τ.μ αποτελείται από μπάνιο, 3 υπνοδωμάτια και το κυριώς υπνοδωμάτιο με en – suite και δωμάτιο γκαρνταρόμπας. Τέλος η κατοικία διαθέτη χώρο στάθμευσης για 2 αυτοκίνητα (1 καλυμμένο και 1 ακάλυπτο) και αποθήκη.
MAIN PROPERTY FEATURES
Brand New
Garage / Designated Parking
Unfurnished
This 4-bedroom house in Lakatamia, Nicosia is being offered for sale at EUR 395.000 (VAT not included).
To arrange an appointment to view this and any other property from our website, please call or email us directly.
Other property suggestions
VL19898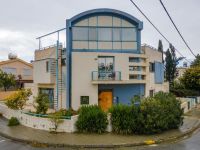 Engomi, Nicosia
5 Bed House/Detached For Sale
ΓΩΝΙΑΚΗ ΚΑΤΟΙΚΙΑ 5 ΥΠΝΟΔΩΜΑΤΙΩΝ ΣΤΗΝ ΕΓΚΩΜΗ ΠΡΟΣ ΠΩΛΗΣΗ
EUR 375.000
For internal use only:
16MANI
VL19741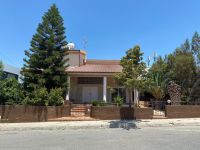 Lakatamia, Nicosia
3 Bed House/Detached For Sale
ΔΥΟ ΟΡΟΦΩΝ ΚΑΤΟΙΚΙΑ ΜΕ 195 Τ.Μ. ΥΠΟΓΕΙΟ ΠΡΟΣ ΠΩΛΗΣΗ ΣΤΗΝ ΛΑΚΑΤΑΜΙΑ
EUR 380.000
For internal use only:
50CHPI
VL19718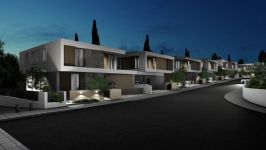 Makedonitissa, Nicosia
3 Bed House For Sale
A House that ticks every box!
EUR 465.000
For internal use only:
7CHLU
VL19714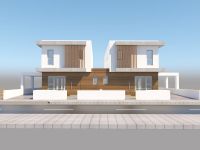 Latsia, Nicosia
4 Bed House/Semi-Detached For Sale
ΗΜΙ-ΕΦΑΠΤΩΜΕΝΗ ΟΙΚΙΑ ΤΕΣΣΑΡΩΝ ΥΠΝΟΔΩΜΑΤΙΩΝ ΣΤΑ ΛΑΤΣΙΑ ΠΡΟΣ ΠΩΛΗΣΗ
EUR 375.000
For internal use only:
61DEPI
VL19226
Latsia, Nicosia
4 Bed House/Semi-Detached For Sale
ΚΑΤΟΙΚΙΑ ΤΕΣΣΑΡΩΝ ΥΠΝΟΔΩΜΑΤΙΩΝ ΠΡΟΣ ΠΩΛΗΣΗ ΣΤΑ ΛΑΤΣΙΑ ΜΕ ΠΙΣΙΝΑ
EUR 450.000
For internal use only:
61DEPI
VL19120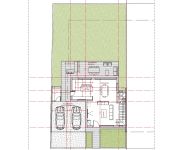 Lakatamia, Nicosia
3 Bed House/Detached For Sale
ΚΑΤΟΙΚΙΑ ΤΡΙΩΝ ΥΠΝΟΔΩΜΑΤΙΩΝ ΜΕ ΕΠΙΠΛΕΟΝ ΔΩΜΑΤΙΟ ΓΙΑ ΓΡΑΦΕΙΟ ΠΡΟΣ ΠΩΛΗΣΗ ΣΤΗΝ ΛΑΚΑΤΑΜΙΑ
EUR 360.000
For internal use only:
50CHPI
VL19099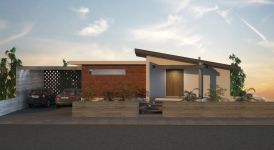 Kallithea, Nicosia
3 Bed House/Detached For Sale
ΠΟΛΥΤΕΛΗΣ ΚΑΤΟΙΚΙΑ ΤΡΙΩΝ ΥΠΝΟΔΩΜΑΤΙΩΝ ΠΡΟΣ ΠΩΛΗΣΗ ΣΤΗΝ ΚΑΛΛΙΘΕΑ ΜΕ ΔΙΠΛΟ ΚΑΛΥΜΜΕΝΟ ΧΩΡΟ ΣΤΑΘΜΕΥΣΗΣ & ΚΗΠΟ
EUR 460.000
For internal use only:
50CHPI
VL19001
Latsia, Nicosia
3 Bed House For Sale
ΚΑΤΟΙΚΙΑ ΤΡΙΩΝ ΥΠΝΟΔΩΜΑΤΙΩΝ ΜΕΓΡΑΦΕΙΟ ΠΡΟΣ ΠΩΛΗΣΗ ΣΤΑ ΛΑΤΣΙΑ ΚΟΝΤΑ ΣΤΟ Nuevo Campo
EUR 410.000
For internal use only:
50CHPI
VL18828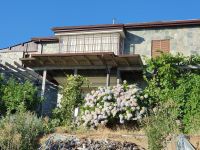 Prodromos, Nicosia
5 Bed House/Detached For Sale
EUR 500.000
For internal use only:
16MANI
VL18773
Dali, Nicosia
3 Bed House/Detached For Sale
EUR 430.000
For internal use only:
16MANI
VL18761
Geri, Nicosia
4 Bed House/Detached For Sale
ΚΑΤΟΙΚΙΑ ΤΕΣΣΑΡΩΝ ΥΠΝΟΔΩΜΑΤΙΩΝ ΣΕ ΓΩΝΙΑΚΟ ΟΙΚΟΠΕΔΟ ΠΡΟΣ ΠΩΛΗΣΗ ΣΤΟ ΓΕΡΙ ΚΟΝΤΑ ΣΤΟ ΠΑΡΚΟ ΑΘΑΛΑΣΣΑΣ
EUR 425.000
For internal use only:
50CHPI
VL18750
Geri, Nicosia
4 Bed House/Detached For Sale
ΚΑΤΟΙΚΙΑ ΤΕΣΣΑΡΩΝ ΥΠΝΟΔΩΜΑΤΙΩΝ ΠΡΟΣ ΠΩΛΗΣΗ ΣΤΟ ΓΕΡΙ ΚΟΝΤΑ ΣΤΟ ΠΑΡΚΟ ΑΘΑΛΑΣΣΑΣ ΜΕ ΔΙΠΛΟ ΚΑΛΥΜΜΕΝΟ ΧΩΡΟ ΣΤΑΘΜΕΥΣΗΣ ΚΑΙ ΚΗΠΟ
EUR 385.000
For internal use only:
50CHPI
VL18507
Lakatamia, Nicosia
4 Bed House/Detached For Sale
ΚΑΤΟΙΚΙΑ ΤΕΣΣΑΡΩΝ ΥΠΝΟΔΩΜΑΤΙΩΝ ΜΕ ΑΥΛΗ, ΦΩΤΟΒΟΛΤΑΪΚΟ ΣΥΣΤΗΜΑ & ΥΠΟΔΑΠΕΔΙΑ ΘΕΡΜΑΝΣΗ ΣΤΗΝ ΛΑΚΑΤΑΜΙΑ
EUR 450.000
For internal use only:
50CHPI
VL18128
Kallithea, Nicosia
4 Bed House For Sale
ΜΟΝΤΕΡΝΑ ΚΑΤΟΙΚΙΑ ΤΕΣΣΑΡΩΝ ΥΠΝΟΔΩΜΑΤΙΩΝ ΠΡΟΣ ΠΩΛΗΣΗ ΣΤΟ ΔΑΛΙ ΜΕ ΟΜΟΡΦΟ ΚΗΠΟ & ΓΚΑΡΑΖ
EUR 368.000
For internal use only:
50CHPI
VL18127
Kallithea, Nicosia
4 Bed House For Sale
ΜΟΝΤΕΡΝΑ ΚΑΤΟΙΚΙΑ ΤΕΣΣΑΡΩΝ ΥΠΝΟΔΩΜΑΤΙΩΝ ΠΡΟΣ ΠΩΛΗΣΗ ΣΤΟ ΔΑΛΙ ΜΕ ΦΩΤΟΒΟΛΤΑΪΚΟ ΣΥΣΤΗΜΑ
EUR 378.000
For internal use only:
50CHPI
VL17881
Latsia, Nicosia
4 Bed House/Detached For Sale
ΠΟΛΥΤΕΛΗΣ ΚΑΤΟΙΚΙΑ ΤΕΣΣΑΡΩΝ ΥΠΝΟΔΩΜΑΤΙΩΝ ΜΕ ΥΠΟΔΑΠΕΔΙΑ ΘΕΡΜΑΝΣΗ & ΦΩΤΟΒΟΛΤΑΪΚΟ ΣΥΣΤΗΜΑ ΣΤΑ ΛΑΤΣΙΑ, ΠΕΡΙΟΧΗ ΓΣΠ
EUR 425.000
For internal use only:
61DEPI