1574 sq.m. office space for rent near Nicosia Supreme Court and district courts
1574 Τ.Μ. ΓΡΑΦΕΙΑ ΠΡΟΣ ΕΝΟΙΚΙΑΣΗ ΠΛΗΣΙΟΝ ΑΝΩΤΑΤΟΥ ΔΙΚΑΣΤΗΡΙΟΥ ΛΕΥΚΩΣΙΑΣ & ΕΠΑΡΧΙΑΚΩΝ ΔΙΚΑΣΤΗΡΙΩΝ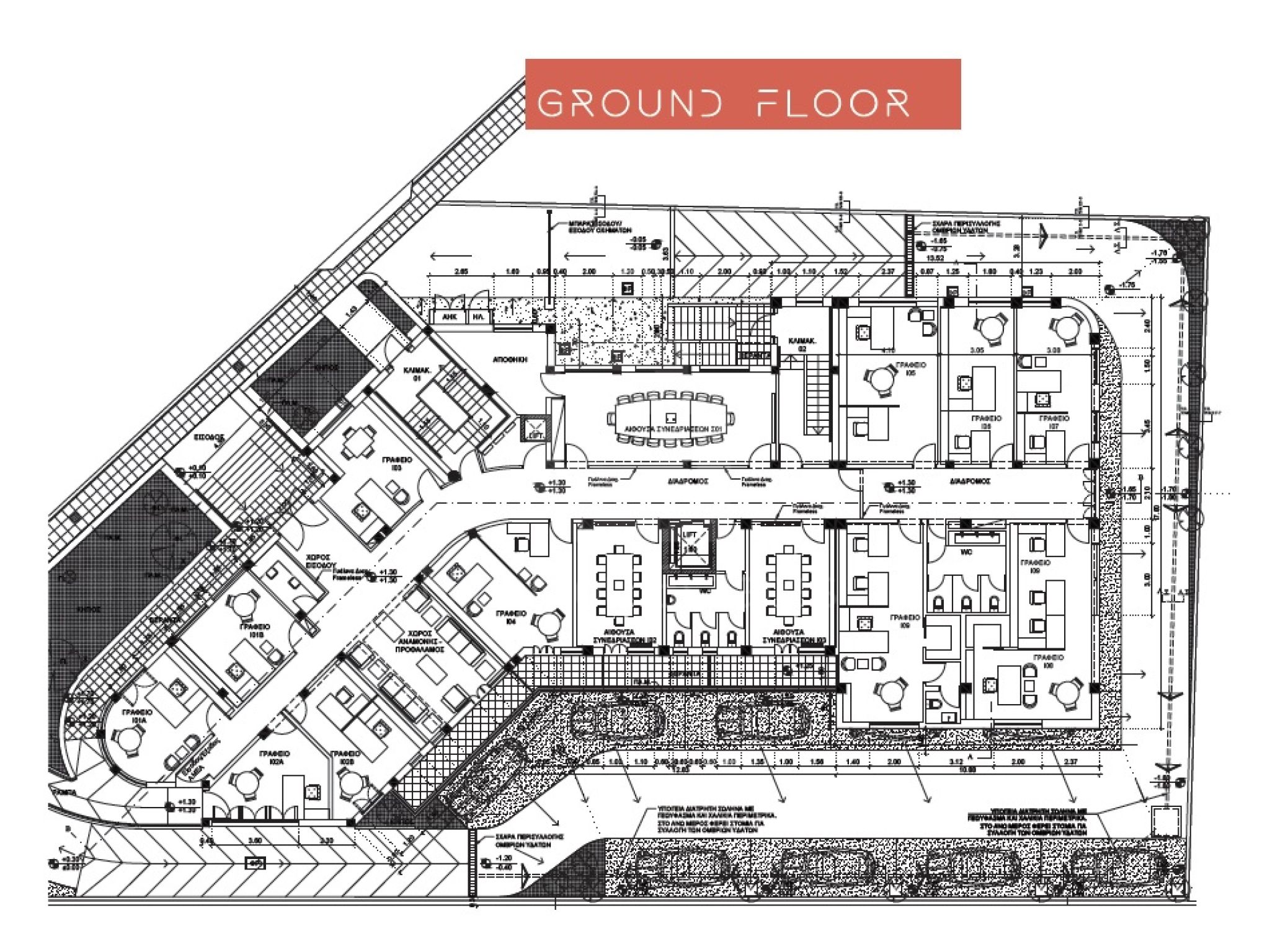 DESCRIPTION
The refurbished property will comprise 1,574 sq.m. over 3 floors and totaling 39 office spaces, that can be let as a whole or in parts. There will also be 2 large conference rooms and 10 peripheral parking spaces. The listed facade will inspire a unique external character, with a modern and versatile office accommodation.
The building is located near the Nicosia Supreme Court and district courts. The area is served by a host of amenities including the Nicosia Municipal Theatre, the Cyprus museum, the municipal swimming pool, cafes, bars, restaurants and convenience stores, as well as the Nicosia Municipal Park.
- First floor: 631m2
- Ground floor: 631m2
- Semi basement: 312m2
Rent: 23.500 plus VAT
---
Το ανακαινισμένο ακίνητο θα αποτελείται από 1.574 τ.μ. σε 3 ορόφους και συνολικά 39 χώρους γραφείων, που μπορούν να ενοικιαστούν συνολικά ή τμηματικά. Θα υπάρχουν επίσης 2 μεγάλες αίθουσες συνεδριάσεων και 10 περιφερειακές θέσεις στάθμευσης. Η εισηγμένη πρόσοψη θα εμπνεύσει έναν μοναδικό εξωτερικό χαρακτήρα, με ένα μοντέρνο και ευέλικτο κατάλυμα γραφείου.
Το κτίριο βρίσκεται κοντά στο Ανώτατο Δικαστήριο Λευκωσίας και τα Επαρχιακά Δικαστήρια. Η περιοχή εξυπηρετείται από πλήθος ανέσεων όπως το Δημοτικό Θέατρο Λευκωσίας, το Κυπριακό Μουσείο, το δημοτικό κολυμβητήριο, καφετέριες, μπαρ, εστιατόρια και ψιλικατζίδικα, καθώς και το Δημοτικό Πάρκο Λευκωσίας.
- Πρώτος όροφος: 631m2
- Ισόγειο: 631m2
- Ημιυπόγειο: 312m2
Ενοίκιο: 23.500 συν ΦΠΑ
MAIN PROPERTY FEATURES
Garage / Designated Parking