521 sq.m. residential plot for sale in Panagia, Pallouriotissa
521 τ.μ. ΟΙΚΙΣΤΙΚΟ ΟΙΚΟΠΕΔΟ ΠΡΟΣ ΠΩΛΗΣΗ ΣΤΗΝ ΠΑΝΑΓΙΑ, ΠΑΛΛΟΥΡΙΩΤΙΣΣΑ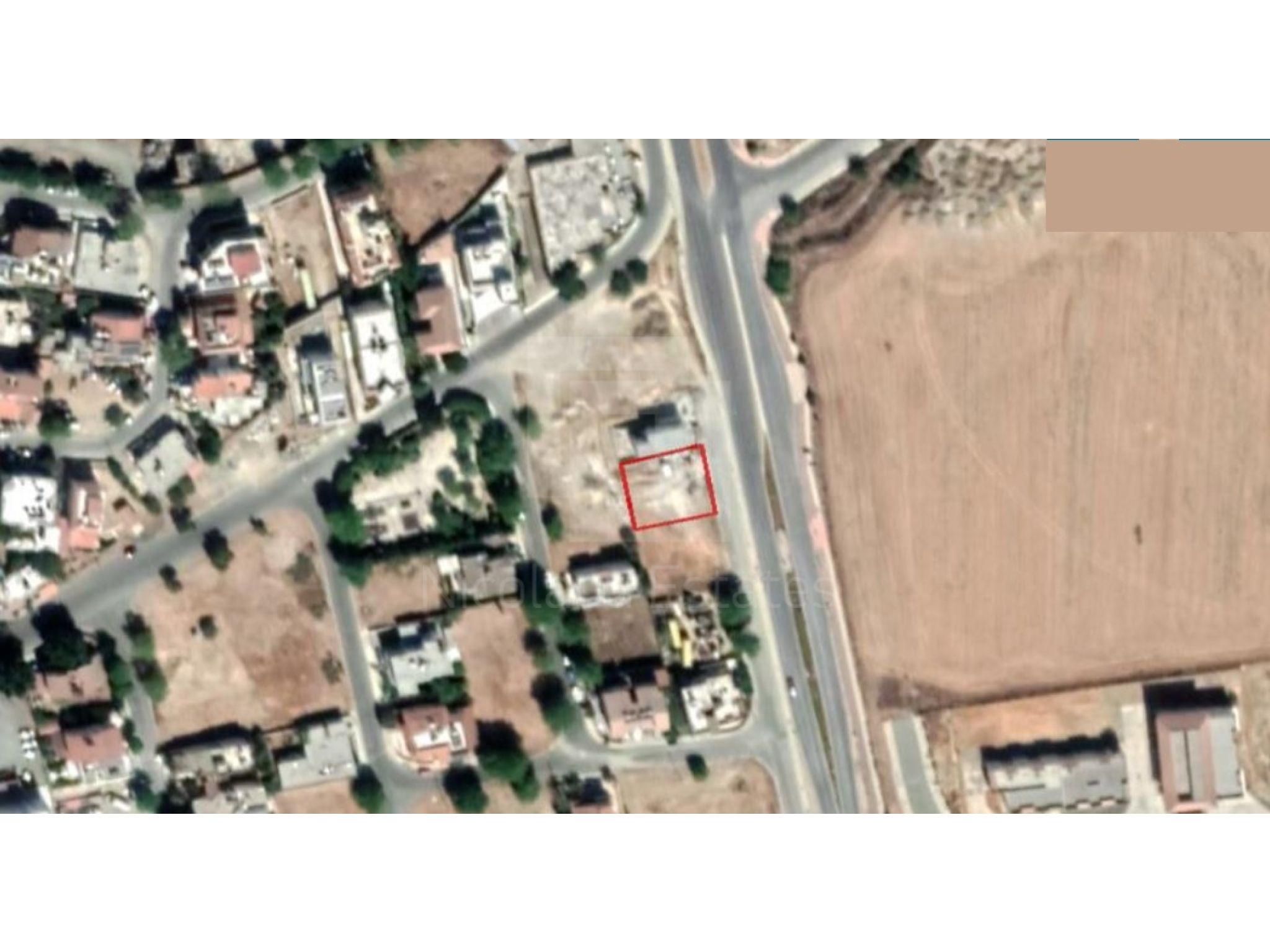 DESCRIPTION
The property is a plot in Panagia, Nicosia. The asset has an area of 521sqm and a regular shape with a flat even surface. It benefits c. 22m road frontage.
The asset is covered by all utility services (water, electricity and telecommunication).

The area is considered residential and mainly consists of residential buildings, houses and empty plots of land.

According to the Nicosia Local Plan, the area benefits from incentives including inter alia and increasing building density from 120% to 140%.

The asset falls within residential planning zone Κα4 with 120% building density, 50% coverage, 3 floors and a maximum height of 13,5m.

THE PRICE IS SUBJECT TO VAT.
---
Το οικόπεδο βρίσκεται στην Παναγιά Λευκωσίας. Το ακίνητο έχει εμβαδόν 521τμ και κανονικό σχήμα με επίπεδη επίπεδη επιφάνεια, πρόσοψη δρόμου 22μ.
Το περιουσιακό στοιχείο καλύπτεται από όλες τις υπηρεσίες κοινής ωφέλειας (νερό, ρεύμα και τηλεπικοινωνίες).

Η περιοχή θεωρείται οικιστική και αποτελείται κυρίως από κτίρια κατοικιών, κατοικίες και άδεια οικόπεδα.

Σύμφωνα με τον Τοπικό Σχέδιο Λευκωσίας, η περιοχή επωφελείται από κίνητρα που περιλαμβάνουν, μεταξύ άλλων, και αύξηση της πυκνότητας δόμησης από 120% σε 140%.

Το ακίνητο εμπίπτει στην οικιστική ζώνη Κα4 με 120% πυκνότητα δόμησης, 50% κάλυψη, 3 ορόφους και μέγιστο ύψος 13,5μ.

Η ΤΙΜΗ ΥΠΟΚΕΙΤΑΙ ΣΕ ΦΠΑ.
This land / plot in Palouriotissa, Nicosia is being offered for sale at EUR 175.000 (VAT not included).
To arrange an appointment to view this and any other property from our website, please call or email us directly.
Other property suggestions
VL19218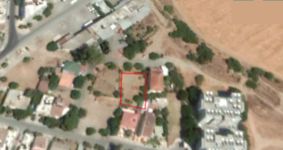 Kaimakli, Nicosia
549 m2 Land / Plot For Sale
549 Τ.Μ. ΟΙΚΟΠΕΔΟ ΠΡΟΣ ΠΩΛΗΣΗ ΣΤΟ ΚΑΪΜΑΚΛΙ
EUR 195.000
For internal use only:
50CHPI
VL19217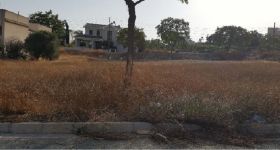 Palouriotissa, Nicosia
521 m2 Land / Plot For Sale
521 τ.μ. ΟΙΚΙΣΤΙΚΟ ΟΙΚΟΠΕΔΟ ΠΡΟΣ ΠΩΛΗΣΗ ΣΤΗΝ ΠΑΝΑΓΙΑ, ΠΑΛΛΟΥΡΙΩΤΙΣΣΑ
EUR 175.000
For internal use only:
50CHPI
VL19215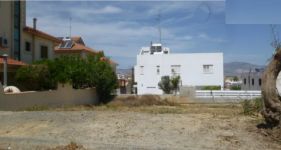 Palouriotissa, Nicosia
567 m2 Land / Plot For Sale
567 τ.μ. ΟΙΚΙΣΤΙΚΟ ΟΙΚΟΠΕΔΟ ΠΡΟΣ ΠΩΛΗΣΗ ΣΤΗΝ ΠΑΝΑΓΙΑ, ΠΑΛΛΟΥΡΙΩΤΙΣΣΑ
EUR 173.000
For internal use only:
50CHPI
VL19214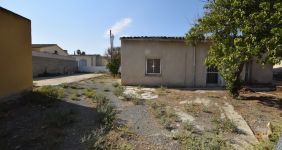 Kaimakli, Nicosia
528 m2 Land / Plot For Sale
ΔΥΟ ΟΙΚΟΠΕΔΑ ΠΡΟΣ ΠΩΛΗΣΗ ΣΤΟ ΚΑΪΜΑΚΛΙ ΣΤΗ ΛΕΥΚΩΣΙΑ
EUR 157.500
For internal use only:
50CHPI
VL19073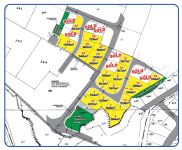 Lakatamia, Nicosia
605 m2 Land / Plot For Sale
605 Τ.Μ. ΟΙΚΙΣΤΙΚΟ ΟΙΚΟΠΕΔΟ ΠΡΟΣ ΠΩΛΗΣΗ ΣΤΗΝ ΛΑΚΑΤΑΜΙΑ
EUR 187.000
For internal use only:
50CHPI
VL19069
Lakatamia, Nicosia
520 m2 Land / Plot For Sale
520 Τ.Μ. ΟΙΚΙΣΤΙΚΟ ΤΕΜΑΧΙΟ ΥΠΟ ΔΙΑΧΩΡΙΣΜΟ ΠΡΟΣ ΠΩΛΗΣΗ ΣΤΗΝ ΛΑΚΑΤΑΜΙΑ, ΚΟΝΤΑ ΣΤΟ ΚΛΕΙΜΑ
EUR 182.000
For internal use only:
50CHPI
VL19049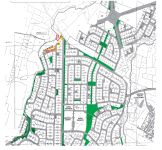 Strovolos, Nicosia
637 m2 Land / Plot For Sale
637 Τ.Μ. ΟΙΚΙΣΤΙΚΟ ΟΙΚΟΠΕΔΟ ΠΡΟΣ ΠΩΛΗΣΗ ΣΤΟΝ ΣΤΡΟΒΟΛΟ ΚΟΝΤΑ ΣΕ ΕΜΠΟΡΙΚΟ ΚΕΝΤΡΟ & ΣΤΟ ΣΤΑΔΙΟ Γ.Σ.Π
EUR 190.000
For internal use only:
50CHPI
VL19047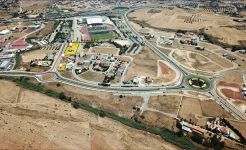 Strovolos, Nicosia
701 m2 Land / Plot For Sale
701 Τ.Μ. ΟΙΚΙΣΤΙΚΟ ΟΙΚΟΠΕΔΟ ΠΡΟΣ ΠΩΛΗΣΗ ΣΤΟΝ ΣΤΡΟΒΟΛΟ ΚΟΝΤΑ ΣΤΟ ΣΤΑΔΙΟ Γ.Σ.Π
EUR 200.000
For internal use only:
50CHPI
VL19038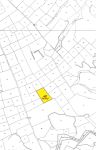 Tseri, Nicosia
4.636 m2 Land / Plot For Sale
4636 Τ.Μ. ΓΕΩΡΓΙΚΟ ΤΕΜΑΧΙΟ ΠΡΟΣ ΠΩΛΗΣΗ ΣΤΟ ΤΣΕΡΙ
EUR 162.000
For internal use only:
50CHPI
VL19029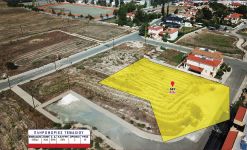 Nisou, Nicosia
1.505 m2 Land / Plot For Sale
1505 Τ.Μ. ΟΙΚΙΣΤΙΚΟ ΟΙΚΟΠΕΔΟ ΠΡΟΣ ΠΩΛΗΣΗ ΣΤΗ ΝΗΣΟΥ
EUR 180.000
For internal use only:
50CHPI
VL18791
Alambra, Nicosia
2.899 m2 Land / Plot For Sale
EUR 188.000
For internal use only:
16MANI
VL18771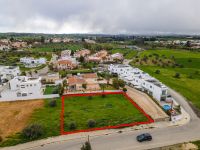 Lakatamia, Nicosia
1.058 m2 Land / Plot For Sale
EUR 210.000
For internal use only:
16MANI
VL18602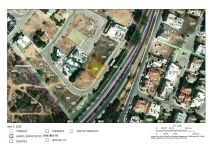 Archangelos, Nicosia
552 m2 Land / Plot For Sale
ΠΡΟΝΟΜΙΟΥΧΟ ΟΙΚΟΠΕΔΟ 552 Τ.Μ. ΣΕ ΝΕΟΔΜΗΤΗ ΠΕΡΙΟΧΗ ΣΤΟΝ ΑΡΧΑΓΓΕΛΟ, ΠΕΡΙΟΧΗ ΣΤΕΛΜΕΚ
EUR 195.000
For internal use only:
1PANI
VL18568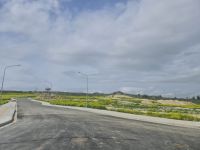 Engomi, Nicosia
545 m2 Land / Plot For Sale
EUR 171.000
For internal use only:
16MANI
VL18483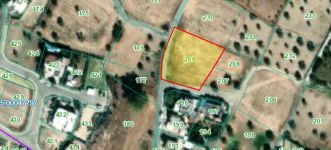 Agia Varvara, Nicosia
2.311 m2 Land / Plot For Sale
2311 Τ.Μ. ΟΙΚΟΠΕΔΟ ΣΤΗΝ ΑΓΙΑ ΒΑΡΒΑΡΑ ΣΕ ΕΙΔΙΚΗ ΤΙΜΗ
EUR 160.000
For internal use only:
50CHPI
VL18356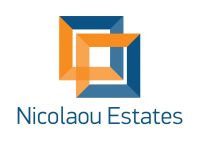 Geri, Nicosia
861 m2 Land / Plot For Sale
535 Τ.Μ. ΟΙΚΙΣΤΙΚΟ ΓΩΝΙΑΚΟ ΟΙΚΟΠΕΔΟ ΠΡΟΣ ΠΩΛΗΣΗ ΣΤΟ ΓΕΡΙ, ΛΕΥΚΩΣΙΑ
EUR 195.000
For internal use only:
50CHPI