Three bedroom apartment with two parking spaces for sale in Agioi Omologites
ΔΙΑΜΕΡΙΣΜΑ ΤΡΙΩΝ ΥΠΝΟΔΩΜΑΤΙΩΝ ΠΡΟΣ ΠΩΛΗΣΗ ΣΤΟΥΣ ΑΓΙΟΥ ΟΜΟΛΟΓΗΤΕΣ ΜΕ 2 ΧΩΡΟΥΣ ΣΤΑΘΜΕΥΣΗΣ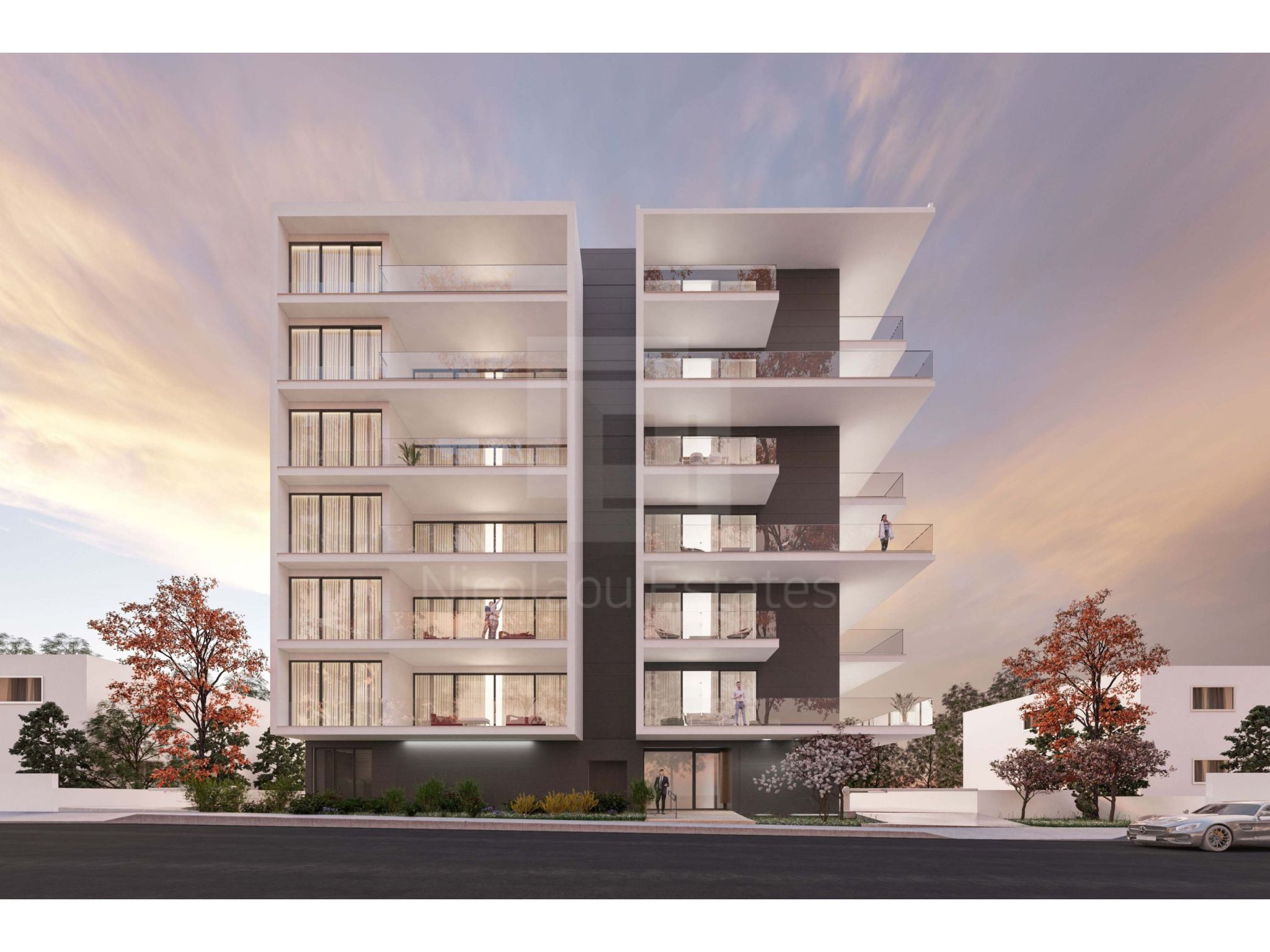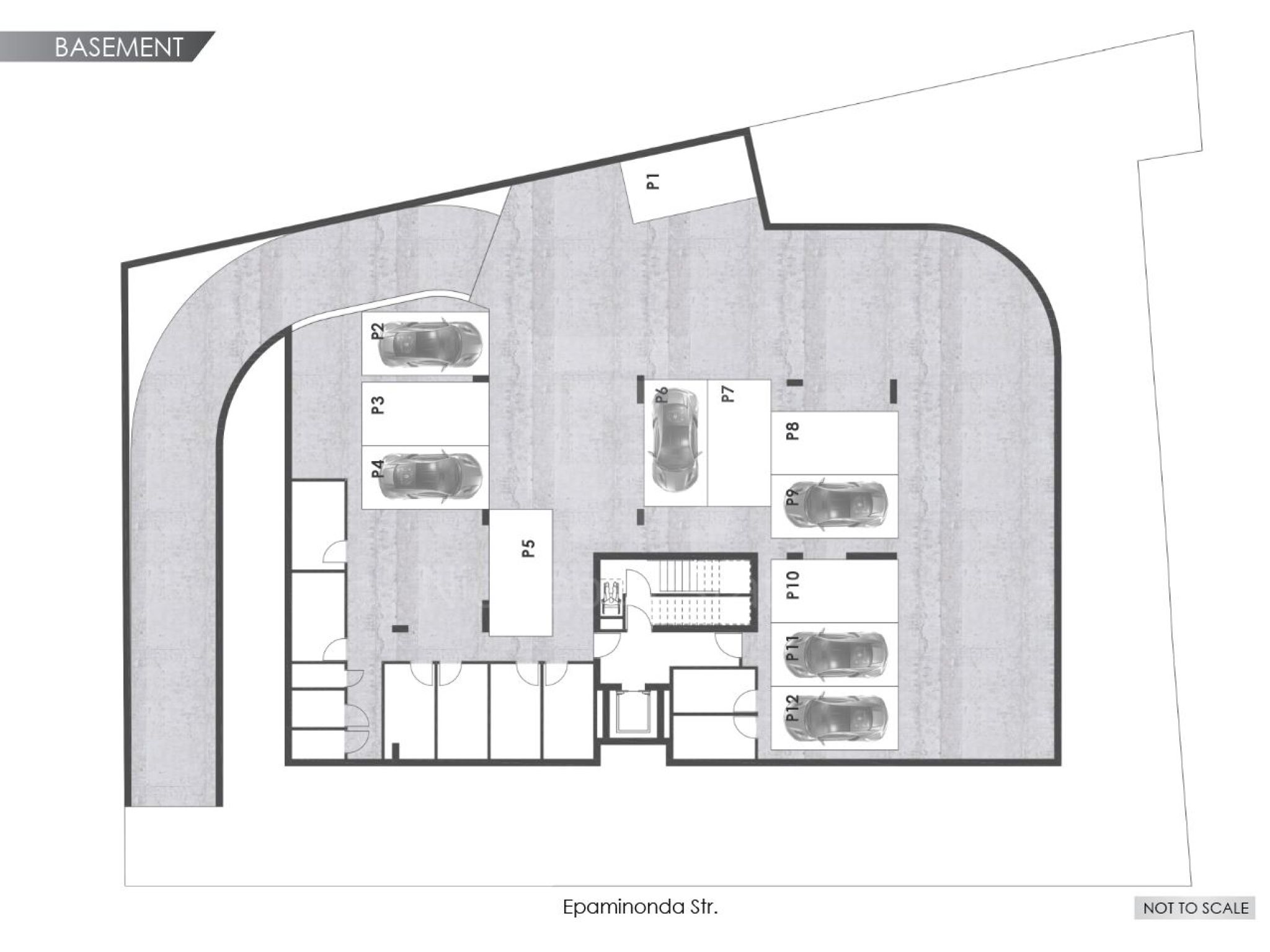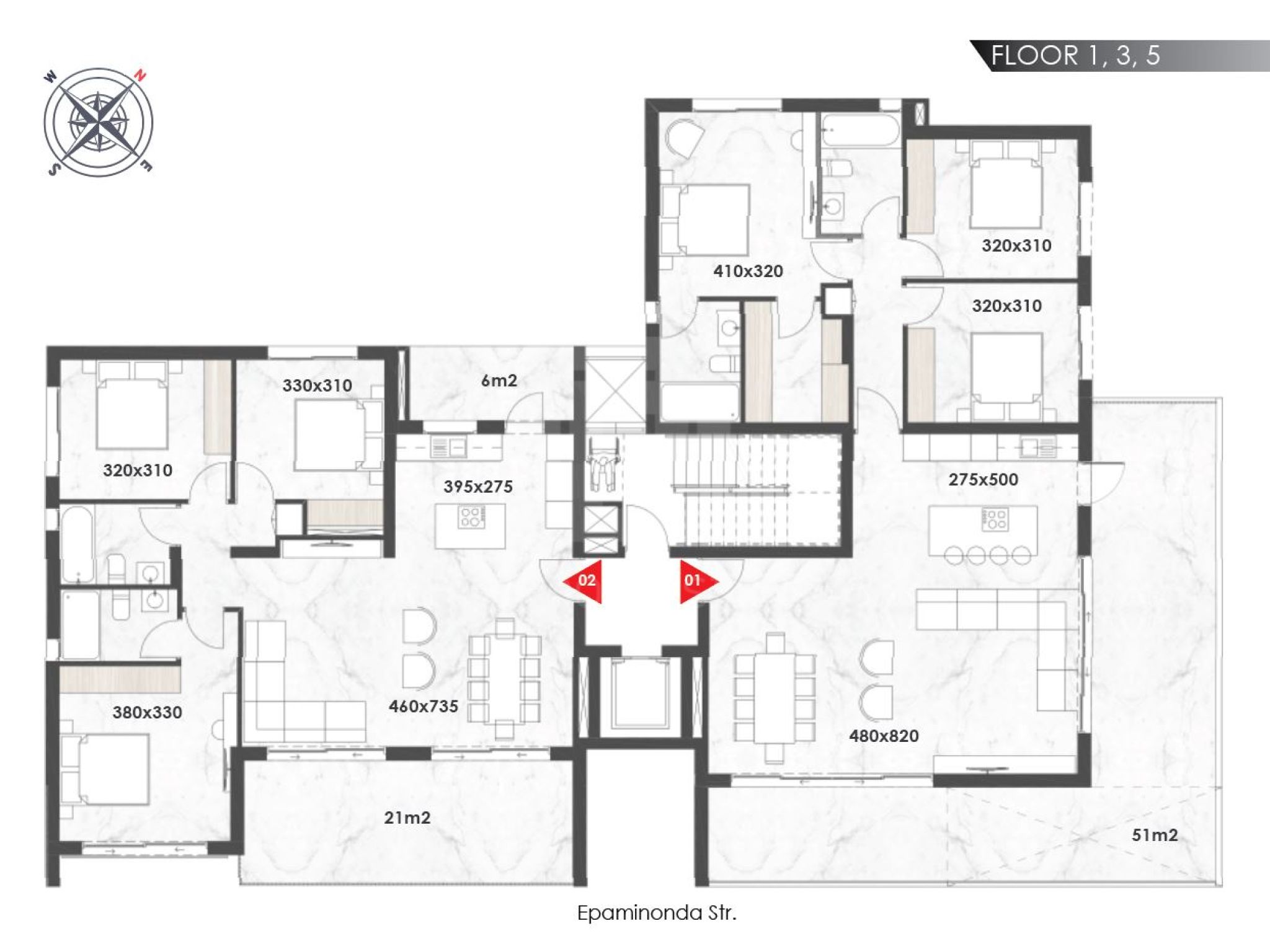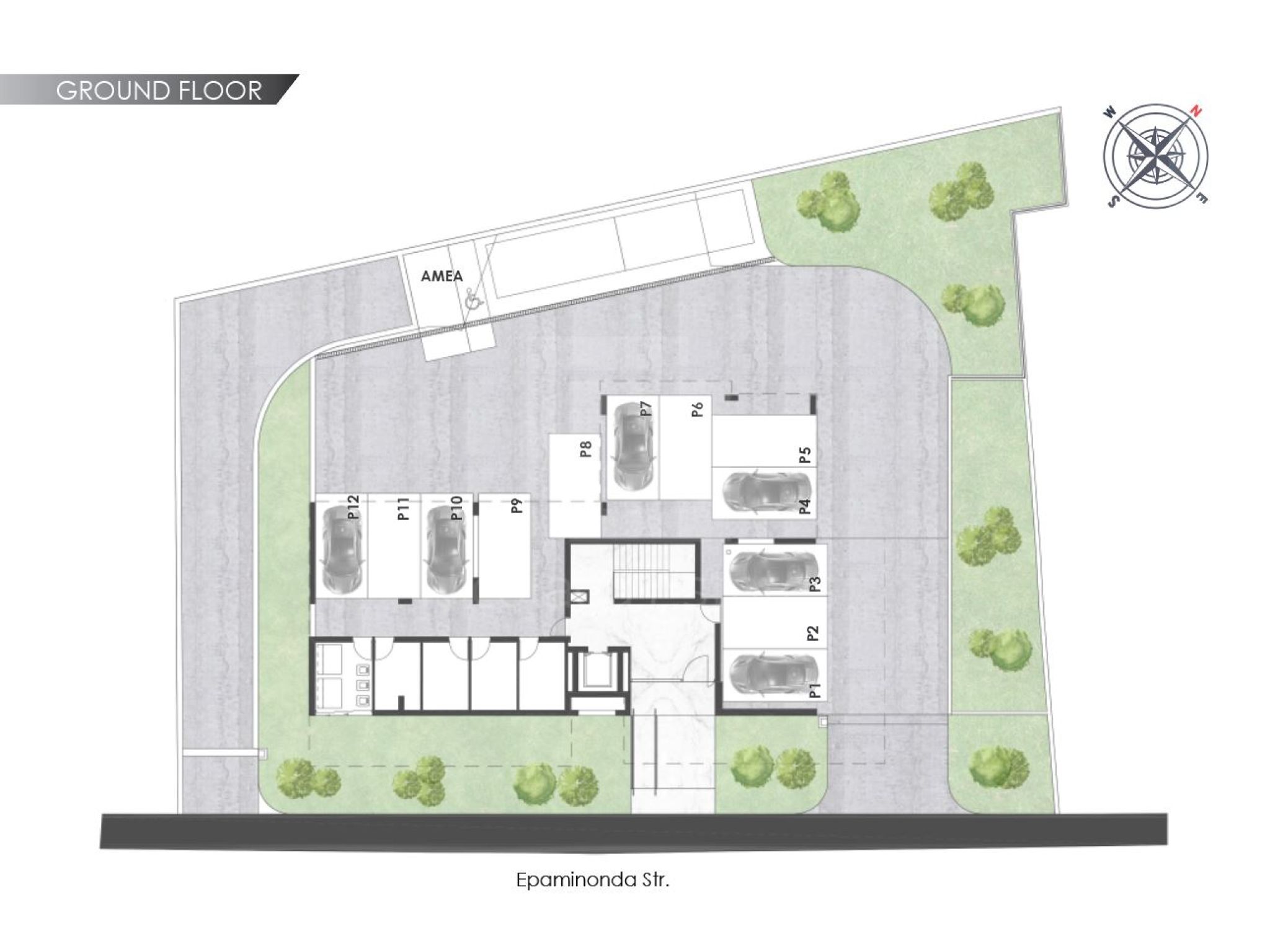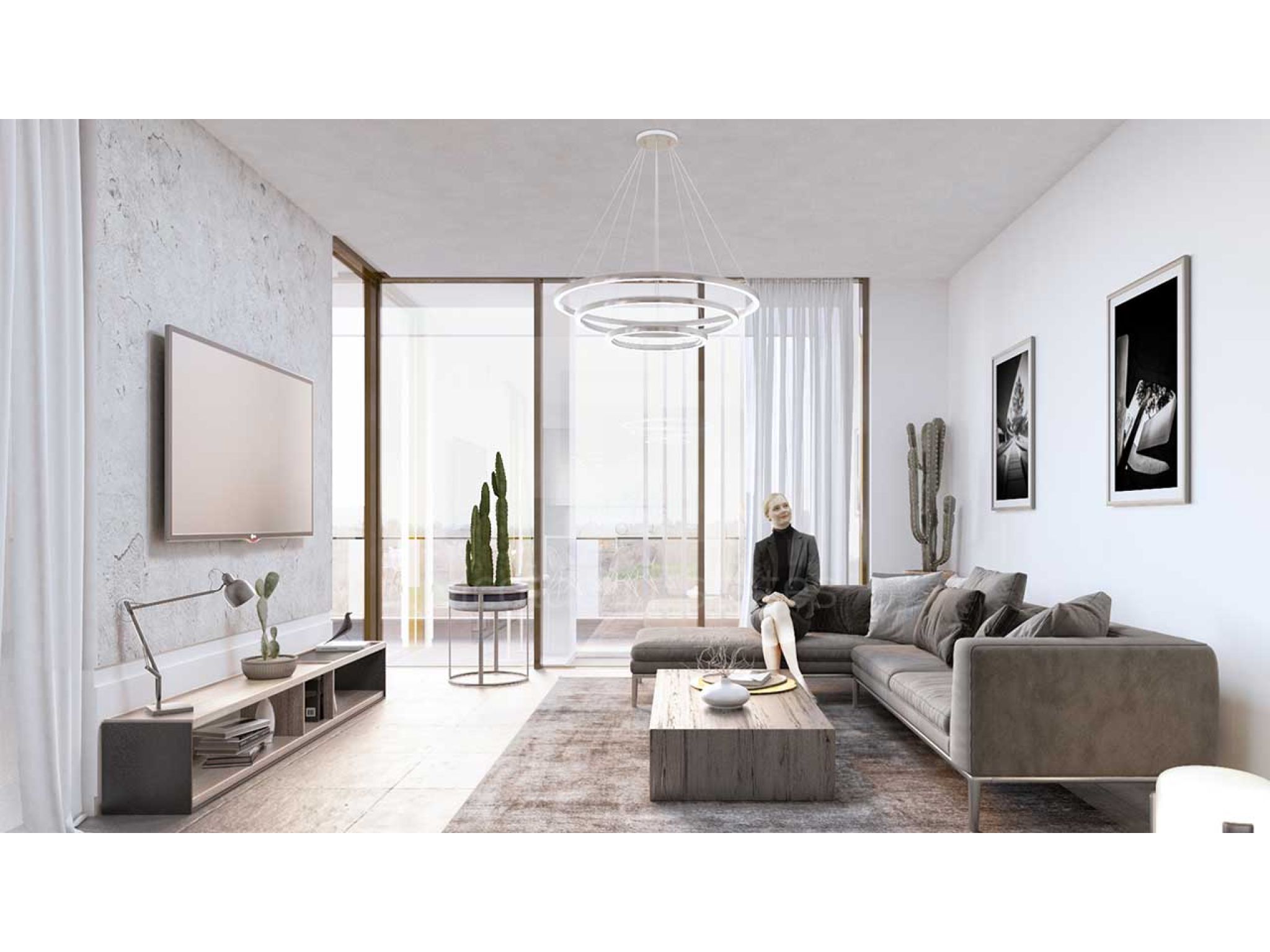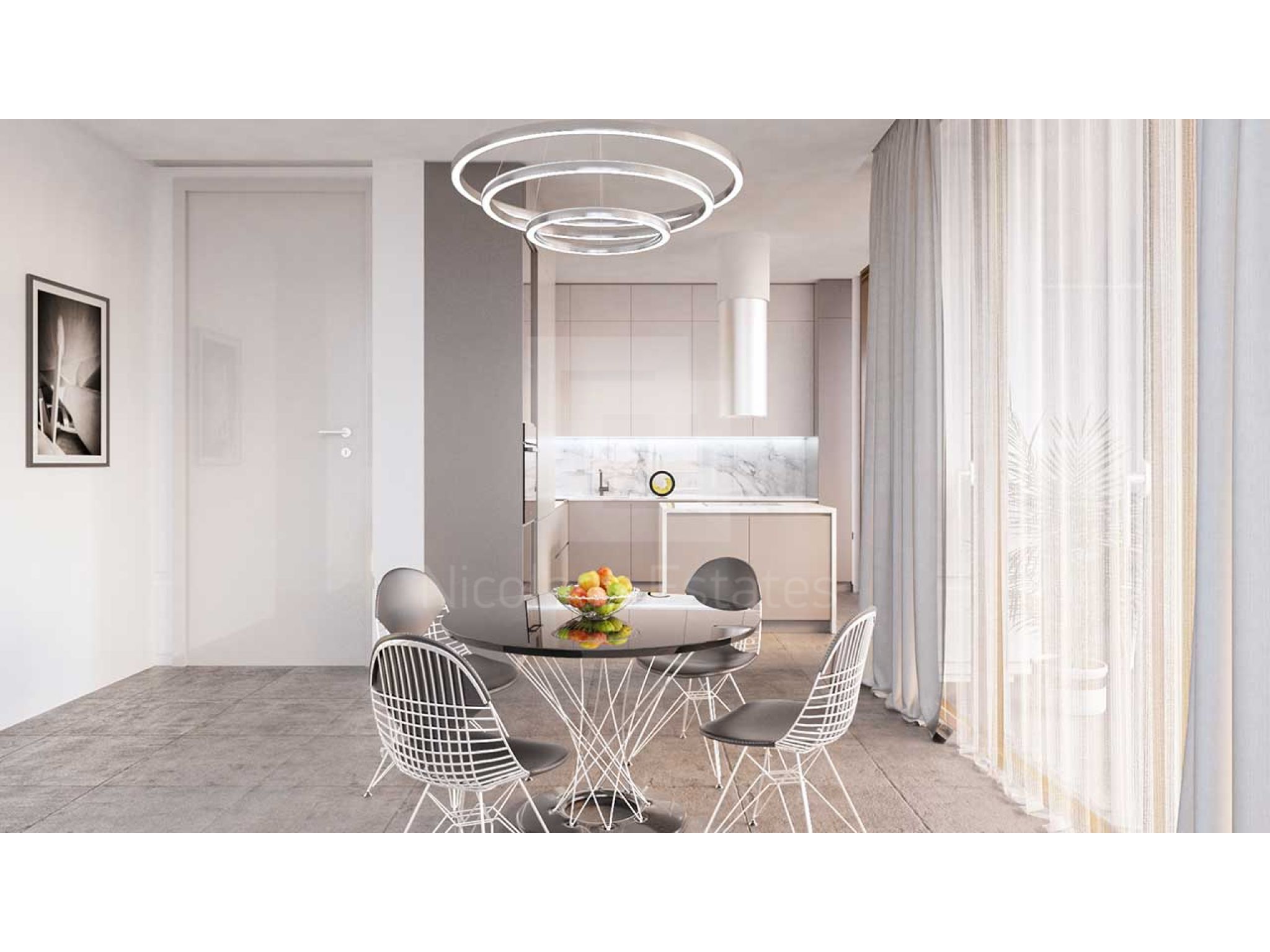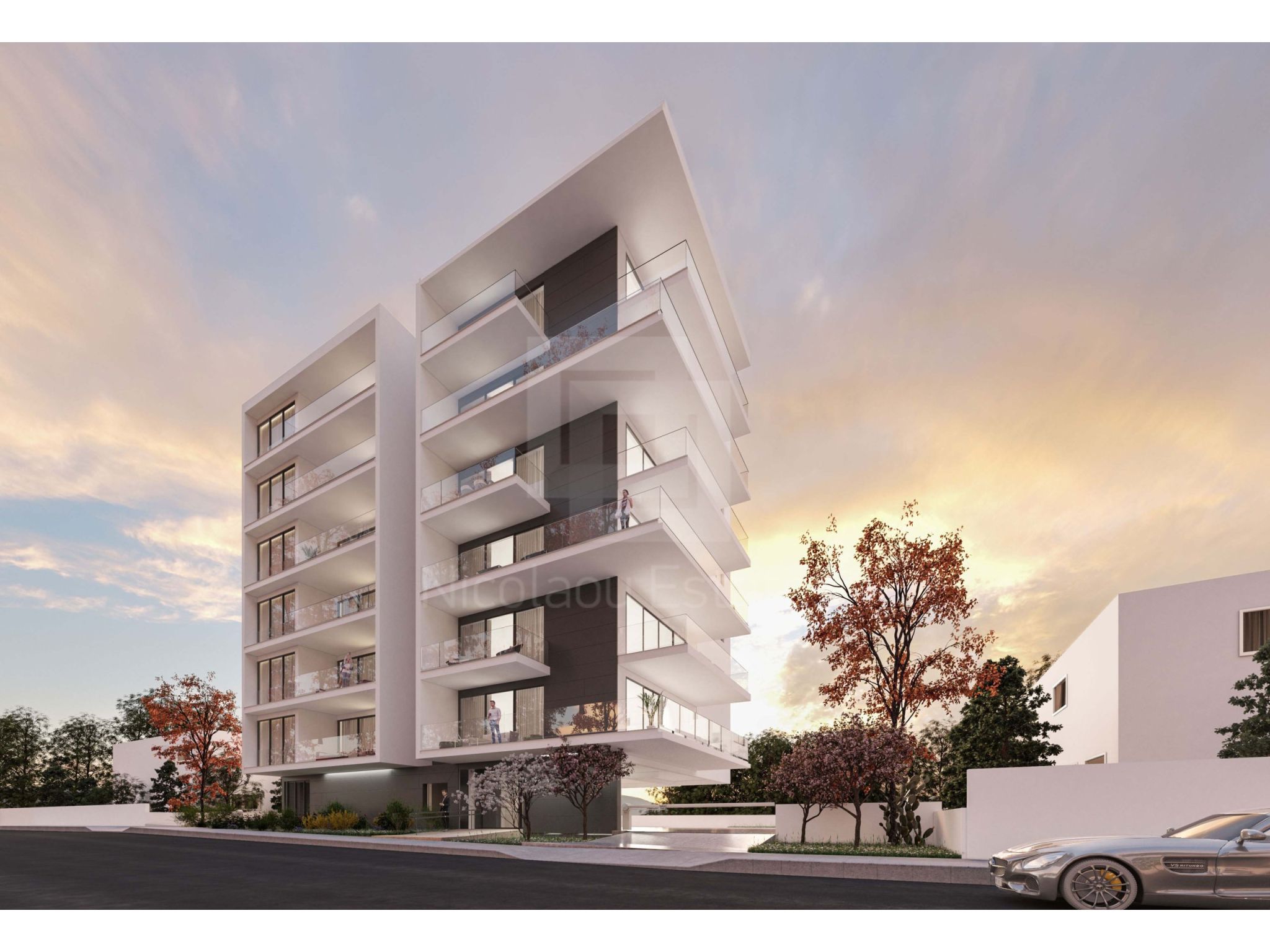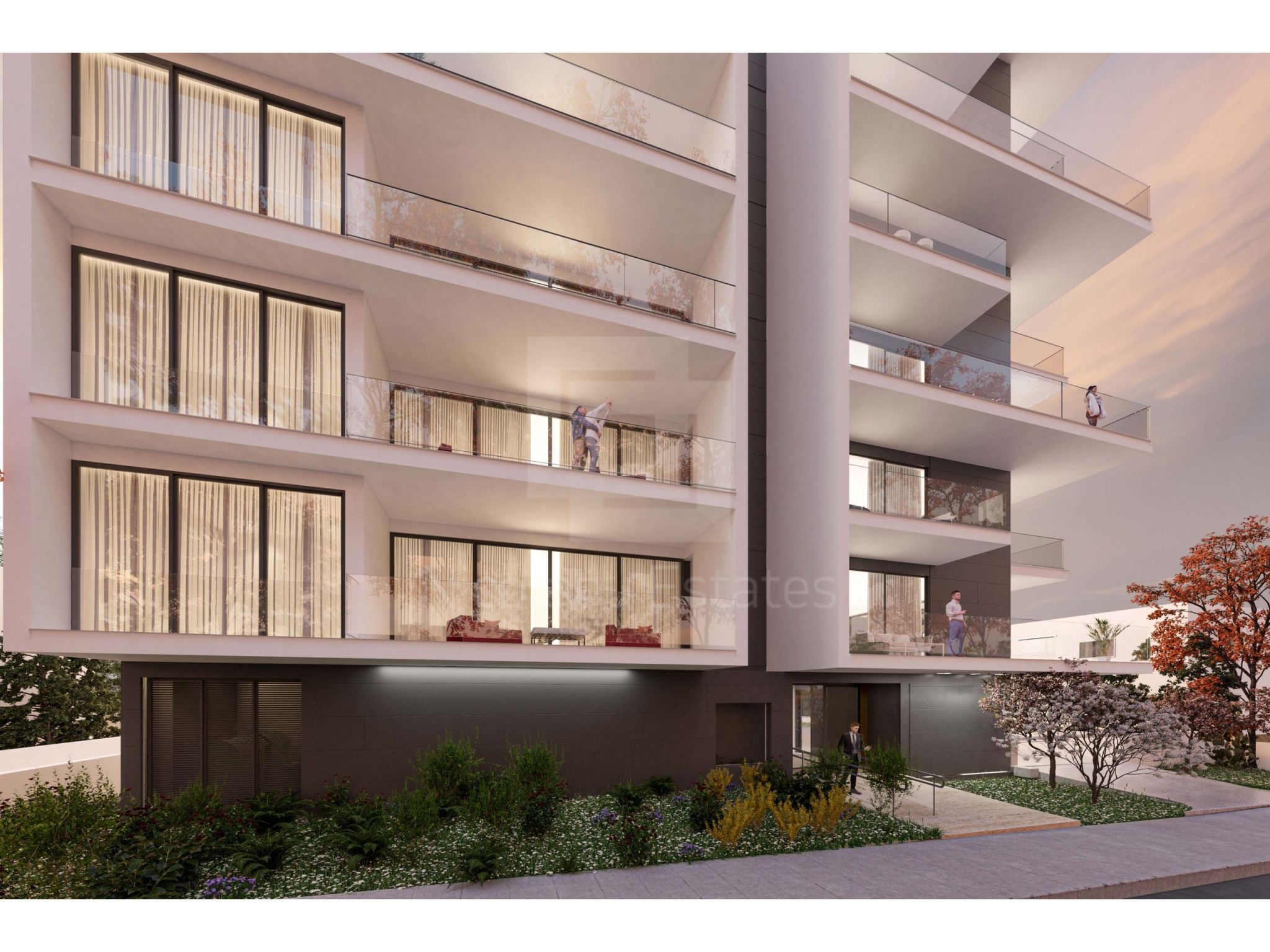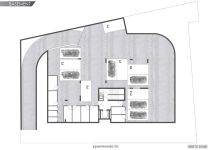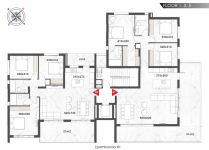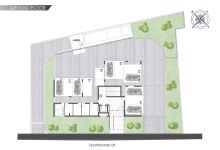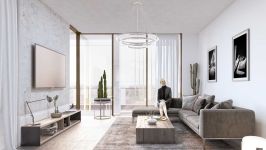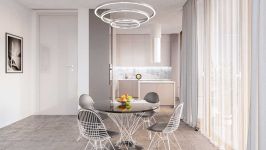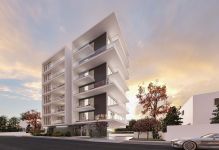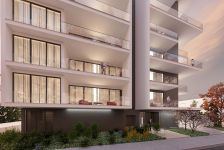 Total Floors:
6 (Floor No.: 1)
29
2
397
Completion Date:
JULY 2023
Covered Internal Area:
114 m2
Download 8 property images
DESCRIPTION
The project is located in Αyious Omologites area, in the center of Nicosia. A contemporary building with modern apartments, ideal for families and individuals who want to live in a nice residential neighborhood close to office complexes, companies, few minutes away from the the mall of Nicosia and with easy access to all parts of the capital. 
The modern lines of the building and the carefully designed apartments, offer comfort and functionality, whereas the high quality standards in construction and materials raise the standard of living. The residence includes spacious apartments with large interior spaces, bedrooms, balconies, parking lot and storerooms.
TECHNICAL FEATURES
- Class A' Energy Certificate
- Underfloor Heating

- Sound and thermal insulation

- LED Lights

- Technogranite kitchen counters

- Woodwork flooring of high quality

- Secure Door at each apartment

- Provision for A/C

- Security camera at the building's entrance

- Controlled Access

- Landscaping in public used areas with plants

- Photovoltaic panels on the roof of the building for saving energy for the common areas.
---
Το έργο βρίσκεται στην περιοχή Άγιοι Ομολογητές, στο κέντρο της Λευκωσίας. Ένα σύγχρονο κτίριο με μοντέρνα διαμερίσματα, ιδανικό για οικογένειες και άτομα που θέλουν να ζήσουν σε μια ωραία κατοικημένη γειτονιά κοντά σε συγκροτήματα γραφείων, εταιρείες, λίγα λεπτά μακριά από το εμπορικό κέντρο της Λευκωσίας και με εύκολη πρόσβαση σε όλα τα σημεία της πρωτεύουσας.
Οι σύγχρονες γραμμές του κτιρίου και τα προσεκτικά σχεδιασμένα διαμερίσματα προσφέρουν άνεση και λειτουργικότητα, ενώ οι υψηλές προδιαγραφές ποιότητας στην κατασκευή και στα υλικά ανεβάζουν το βιοτικό επίπεδο. Η κατοικία περιλαμβάνει ευρύχωρα διαμερίσματα με μεγάλους εσωτερικούς χώρους, υπνοδωμάτια, μπαλκόνια, χώρο στάθμευσης και αποθήκες.

ΤΕΧΝΙΚΑ ΧΑΡΑΚΤΗΡΙΣΤΙΚΑ

- Ενεργειακό Πιστοποιητικό Α' Κατηγορίας

- Ενδοδαπέδια Θέρμανση

- Ηχομόνωση και θερμομόνωση

- Φώτα LED

- Πάγκοι κουζίνας από τεχνογρανίτη

- Ξυλουργικά δάπεδα υψηλής ποιότητας

- Ασφαλής πόρτα σε κάθε διαμέρισμα

- Πρόβλεψη για A/C

- Κάμερα ασφαλείας στην είσοδο του κτιρίου

- Ελεγχόμενη πρόσβαση

- Εξωραϊσμός σε κοινόχρηστους χώρους με φυτά

- Φωτοβολταϊκά πάνελ στην ταράτσα του κτιρίου για εξοικονόμηση ενέργειας για τους κοινόχρηστους χώρους.
MAIN PROPERTY FEATURES
Brand New
Central Heating
Garage / Designated Parking
Unfurnished
COMMUNAL FEATURES
This 3-bedroom apartment in Agioi Omologites, Nicosia is being offered for sale at EUR 339.000 (VAT not included).
To arrange an appointment to view this and any other property from our website, please call or email us directly.
Other property suggestions
VL19265
Engomi, Nicosia
2 Bed Apartment For Sale
ΔΙΑΜΕΡΙΣΜΑ 2 ΥΠΝΟΔΩΜΑΤΙΩΝ ΜΕ ΚΗΠΟ ΟΡΟΦΗΣ ΣΤΟΝ ΤΕΛΕΥΤΑΙΟ ΟΡΟΦΟ ΕΝΟΣ ΜΟΝΤΕΡΝΟΥ ΚΤΙΡΙΟΥ ΣΤΗΝ ΕΓΚΩΜΗ
EUR 340.000
For internal use only:
50CHPI
VL18977
Aglantzia, Nicosia
3 Bed Apartment For Sale
ΙΣΟΓΕΙΟ ΔΙΑΜΕΡΙΣΜΑ ΤΡΙΩΝ ΥΠΝΟΔΩΜΑΤΙΩΝ ΠΡΟΣ ΠΩΛΗΣΗ ΣΤΗΝ ΑΓΛΑΝΤΖΙΑ
EUR 365.000
For internal use only:
61DEPI
VL18974
Strovolos, Nicosia
3 Bed Apartment For Sale
ΔΙΑΜΕΡΙΣΜΑ ΤΡΙΩΝ ΥΠΝΟΔΩΜΑΤΙΩΝ ΠΡΟΣ ΠΩΛΗΣΗ ΣΤΟΝ ΣΤΡΟΒΟΛΟ
EUR 355.000
For internal use only:
61DEPI
VL18964
Engomi, Nicosia
3 Bed Apartment For Sale
ΔΙΑΜΕΡΙΣΜΑ ΤΡΙΩΝ ΥΠΝΟΔΩΜΑΤΙΩΝ ΠΡΟΣ ΠΩΛΗΣΗ ΣΤΗΝ ΕΓΚΩΜΗ ΚΟΝΤΑ ΣΕ ΠΟΛΛΕΣ ΥΠΗΡΕΣΙΕΣ
EUR 360.000
For internal use only:
61DEPI
VL18954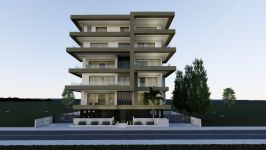 Agios Antonios, Nicosia
3 Bed Apartment For Sale
ΔΙΑΜΕΡΙΣΜΑ ΤΡΙΩΝ ΥΠΝΟΔΩΜΑΤΙΩΝ ΠΡΟΣ ΠΩΛΗΣΗ ΣΤΟΝ ΑΓΙΟ ΑΝΤΩΝΙΟ ΚΟΝΤΑ ΣΤΟ ΔΗΜΟΤΙΚΟ ΣΧΟΛΕΙΟ ΛΥΚΑΒΗΤΟΥ
EUR 350.000
For internal use only:
61DEPI
VL18952
Agioi Omologites, Nicosia
3 Bed Apartment For Sale
ΔΙΑΜΕΡΙΣΜΑ ΤΡΙΩΝ ΥΠΝΟΔΩΜΑΤΙΩΝ ΠΡΟΣ ΠΩΛΗΣΗ ΣΤΟΥΣ ΑΓΙΟΥΣ ΟΜΟΛΟΓΗΤΕΣ
EUR 355.000
For internal use only:
61DEPI
VL18799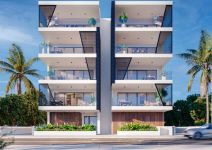 Likavitos, Nicosia
3 Bed Apartment For Sale
ΜΟΝΤΕΡΝΟ ΔΙΑΜΕΡΙΣΜΑ ΤΡΙΩΝ ΥΠΝΟΔΩΜΑΤΙΩΝ ΠΡΟΣ ΠΩΛΗΣΗ ΣΤΟΝ ΛΥΚΑΒΗΤΟ
EUR 330.000
For internal use only:
50CHPI
VL18740
Makedonitissa, Nicosia
3 Bed Apartment For Sale
ΤΡΙΑ ΥΠΝΟΔΩΜΑΤΙΩΝ ΔΙΑΜΕΡΙΣΜΑ ΠΡΟΣ ΠΩΛΗΣΗ ΣΤΗΝ ΕΓΚΩΜΗ
EUR 325.000
For internal use only:
61DEPI
VL18723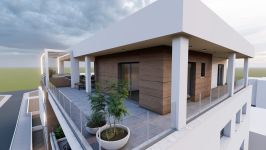 Agioi Omologites, Nicosia
3 Bed Apartment For Sale
ΡΕΤΙΡΕ ΔΙΑΜΕΡΙΣΜΑ ΤΡΙΩΝ ΥΠΝΟΔΩΜΑΤΙΩΝ ΜΕ ΙΔΙΩΤΙΚΗ ΠΙΣΙΝΑ ΠΡΟΣ ΠΩΛΗΣΗ ΣΤΟΥΣ ΑΓΙΟΥΣ ΟΜΟΛΟΓΗΤΕΣ
EUR 420.000
For internal use only:
61DEPI
VL18697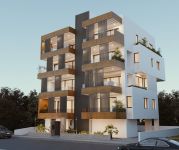 Agioi Omologites, Nicosia
3 Bed Apartment For Sale
ΠΟΛΥΤΕΛΕΣ ΔΙΑΜΕΡΙΣΜΑ ΤΡΙΩΝ ΥΠΝΟΔΩΜΑΤΙΩΝ ΠΡΟΣ ΠΩΛΗΣΗ ΣΤΟΥΣ ΑΓΙΟΥΣ ΟΜΟΛΟΓΗΤΕΣ
EUR 315.000
For internal use only:
61DEPI
VL18672
Likavitos, Nicosia
3 Bed Apartment For Sale
ΠΟΛΥΤΕΛΕΣ ΔΙΑΜΕΡΙΣΜΑ ΤΡΙΩΝ ΥΠΝΟΔΩΜΑΤΙΩΝ ΜΕ ΚΗΠΟ ΟΡΟΦΗΣ ΠΡΟΣ ΠΩΛΗΣΗ ΣΤΟΝ ΛΥΚΑΒΗΤΟ
EUR 360.000
For internal use only:
50CHPI
VL18448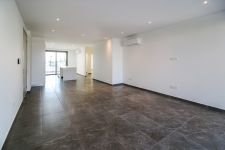 Engomi, Nicosia
3 Bed Apartment For Sale
ΚΑΙΝΟΥΡΓΙΟ ΡΕΤΙΡΕ ΔΙΑΜΕΡΙΣΜΑ ΤΡΙΩΝ ΥΠΝΟΔΩΜΑΤΙΩΝ ΣΤΗΝ ΕΓΚΩΜΗ, ΚΟΝΤΑ ΣΤΙΣ ΠΡΕΣΒΙΕΣ
EUR 410.000
For internal use only:
50CHPI
VL18307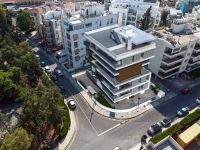 Acropoli, Nicosia
3 Bed Apartment For Sale
ΔΙΩΡΟΦΟ ΔΙΑΜΕΡΙΣΜΑ ΤΡΙΩΝ ΥΠΝΟΔΩΜΑΤΙΩΝ ΠΡΟΣ ΠΩΛΗΣΗ ΣΤΟΝ ΣΤΡΟΒΟΛΟ, ΑΚΡΟΠΟΛΗ
EUR 360.000
For internal use only:
61DEPI
VL18283
Aglantzia, Nicosia
3 Bed Apartment For Sale
ΠΟΛΥΤΕΛΕΣ ΔΙΑΜΕΡΙΣΜΑ ΤΡΙΩΝ ΥΠΝΟΔΩΜΑΤΙΩΝ ΜΕ ΚΗΠΟ ΟΡΟΦΗΣ & 2 ΧΩΡΟΥΣ ΣΤΑΘΜΕΥΣΗΣ ΣΤΗΝ ΑΓΛΑΝΤΖΙΑ
EUR 335.000
For internal use only:
50CHPI
VL17828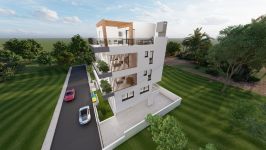 Aglantzia, Nicosia
3 Bed Apartment For Sale
ΡΕΤΙΡΕ ΔΙΑΜΕΡΙΣΜΑ ΤΡΙΩΝ ΥΠΝΟΔΩΜΑΤΙΩΝ ΣΤΗΝ ΑΓΛΑΝΤΖΙΑ ΜΕ ΔΩΜΑΤΙΟ ΥΠΗΡΕΣΙΑΣ ΚΑΙ ΚΗΠΟ ΟΡΟΦΗΣ
EUR 389.000
For internal use only:
61DEPI
VL17740
Dasoupolis, Nicosia
3 Bed Apartment For Sale
ΡΕΤΙΡΕ ΔΙΑΜΕΡΙΣΜΑ ΤΡΙΩΝ ΥΠΝΟΔΩΜΑΤΙΩΝ ΜΕ ΜΕΓΑΛΕΣ ΒΕΡΑΝΤΕΣ ΚΑΙ ΩΡΑΙΑ ΘΕΑ ΣΤΗΝ ΠΕΡΙΟΧΗ ΔΑΣΟΥΠΟΛΗ
EUR 435.000
For internal use only:
61DEPI
VL17440
Strovolos, Nicosia
3 Bed Apartment For Sale
ΤΡΙΑ ΥΠΝΟΔΩΜΑΤΙΑ ΡΕΤΙΡΕ ΔΙΑΜΕΡΙΣΜΑ ΣΤΟΝ ΣΤΡΟΒΟΛΟ ΜΕ ΙΔΙΩΤΙΚΗ ΠΙΣΙΝΑ
EUR 360.000
For internal use only:
50CHPI
VL17384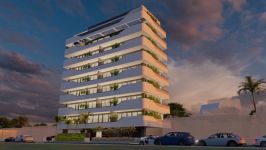 Town Center, Nicosia
2 Bed Apartment For Sale
ΔΥΟ ΥΠΝΟΔΩΜΑΤΙΩΝ ΔΙΑΜΕΡΙΣΜΑ ΣΤΗΝ ΠΕΡΙΟΧΗ ΤΡΥΠΙΩΤΗ ΚΟΝΤΑ ΣΕ ΟΛΕΣ ΤΙΣ ΥΠΗΡΕΣΙΕΣ
EUR 323.000
For internal use only:
50CHPI
VL17279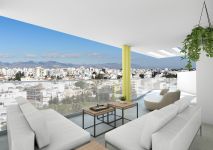 Dasoupolis, Nicosia
3 Bed Apartment For Sale
3 ΥΠΝΟΔΩΜΑΤΙΑ ΡΕΤΙΡΕ ΟΡΟΦΟ-ΔΙΑΜΕΡΙΣΜΑ ΜΕ ΠΑΝΟΡΑΜΙΚΗ ΘΕΑ ΤΗΝ ΠΟΛΗ ΣΤΗ ΠΕΡΙΟΧΗ ΔΑΣΟΥΠΟΛΗ
EUR 380.000
For internal use only:
50CHPI
VL17259
Acropoli, Nicosia
2 Bed Apartment For Sale
ΠΟΛΥΤΕΛΗΣ ΟΡΟΦΟ-ΔΙΑΜΕΡΙΣΜΑ 2 ΥΠΝΟΔΩΜΑΤΙΩΝ ΣΤΗΝ ΑΚΡΟΠΟΛΗ ΚΟΝΤΑ ΣΤΟ ΞΕΝΟΔΟΧΕΙΟ LANDMARK
EUR 350.000
For internal use only:
50CHPI