Renovated two bedroom ground floor apartment for sale in a prime location in Aglatzia
ΑΝΑΚΑΙΝΙΣΜΕΝΟ ΙΣΟΓΕΙΟ ΔΙΑΜΕΡΙΣΜΑ 2 ΥΠΝΟΔΩΜΑΤΙΩΝ ΠΡΟΣ ΠΩΛΗΣΗ ΣΤΗΝ ΑΓΛΑΝΤΖΙΑ
DESCRIPTION
This project is under renovation. It consists of 8 apartments, two floors and a basement parking. It's located in a prime location in Aglantzia with distance: 
- 4.6 km - City Center

- 4.2 km – General Hospital

- 9.5 km – Highway Network

- 3.5 km – University of Cyprus
This apartment is on the ground floor and consists of a living room with dining area, open plan kitchen, two bedroom and two bathrooms. It comes also with 15 sq.m. plus 18 sq.m. verandas and storage room in the basement.
PROJECT DETAILS: 
- Brand new ceramics in all sanitary areas
- Change all kinds of hygiene
- Brand new kitchen
- Total maintenance of outdoor terrace
- New roof waterproofing
- Complete painting of the building
- Change of ceramics in some terraces
- New Intercom system
- Replacement of lighting fixtures in common areas
- Elevator repair and certification
- Creating gardens
---
Αυτό το έργο είναι υπό ανακαίνιση. Αποτελείται από 8 διαμερίσματα, δύο ορόφους και υπόγειο πάρκινγκ. Βρίσκεται σε προνομιακή τοποθεσία στην Αγλαντζιά με απόσταση:
- 4,6 χλμ. - Κέντρο πόλης
- 4,2 χλμ. – Γενικό Νοσοκομείο
- 9,5 χλμ. – Αυτοκινητόδρομο
- 3,5 χλμ. – Πανεπιστήμιο Κύπρου
Αυτό το διαμέρισμα βρίσκεται στο ισόγειο και αποτελείται από σαλόνι με τραπεζαρία, ενιαία κουζίνα, δύο υπνοδωμάτια και δύο μπάνια. Διαθέτει επίσης  15 τ.μ. συν 18 τ.μ. βεράντες και αποθληκη στο υπόγειο.
ΧΑΡΑΚΤΗΡΙΣΤΙΚΑ ΕΡΓΟΥ:
- Αλλαγή κεραμικών σε όλους τους χώρους υγιεινής
- Αλλαγή όλων των είδη υγιεινής

- Καινούρια κουζίνα
- Ολική συντήρηση εξωτερικής βεράντας

- Αλλαγή υγρομόνωση οροφής
- Ολοκληρωτικό μπογιάτισμα της πολυκατοικίας
- Αλλαγή κεραμικών σε μερικές βεράντες
- Αλλαγή θυροτηλέφωνων

- Αλλαγή φωτιστικών σε κοινόχρηστους χώρους
- Επιδιόρθωση και πιστοποίηση ανελκυστήρα
- Δημιουργία κήπων
MAIN PROPERTY FEATURES
Garage / Designated Parking
Resale
Unfurnished
This 2-bedroom apartment in Aglantzia, Nicosia is being offered for sale at EUR 165.000.
To arrange an appointment to view this and any other property from our website, please call or email us directly.
Other property suggestions
VL19411
Strovolos, Nicosia
2 Bed Apartment For Sale
Investment opportunity!
EUR 169.000
For internal use only:
50CHPI
VL19364
Strovolos, Nicosia
2 Bed Apartment For Sale
ΔΙΑΜΕΡΙΣΜΑ 2 ΥΠΝΟΔΩΜΑΤΙΩΝ ΠΡΟΣ ΠΩΛΗΣΗ ΣΤΟΝ ΣΤΡΟΒΟΛΟ
EUR 190.000
For internal use only:
50CHPI
VL19307
Aglantzia, Nicosia
2 Bed Apartment For Sale
ΑΝΑΚΑΙΝΙΣΜΕΝΟ ΔΙΑΜΕΡΙΣΜΑ 2 ΥΠΝΟΔΩΜΑΤΙΩΝ ΠΡΟΣ ΠΩΛΗΣΗ ΣΤΗΝ ΑΓΛΑΝΤΖΙΑ
EUR 170.000
For internal use only:
50CHPI
VL19297
Strovolos, Nicosia
2 Bed Apartment For Sale
ΠΟΛΥΤΕΛΗΣ ΔΙΑΜΕΡΙΣΜΑ 2-ΥΠΝΟΔΩΜΑΤΙΩΝ ΣΤΟΝ ΣΤΡΟΒΟΛΟ ΚΟΝΤΑ ΣΤΗΝ ΠΕΡΙΚΛΕΟΥΣ
EUR 198.000
For internal use only:
50CHPI
VL19261
Engomi, Nicosia
1 Bed Apartment For Sale
ΔΙΑΜΕΡΙΣΜΑ ΕΝΟΣ ΥΠΝΟΔΩΜΑΤΙΟΥ ΠΡΟΣ ΠΩΛΗΣΗ ΣΤΗΝ ΕΓΚΩΜΗ ΚΟΝΤΑ ΣΤΟ ΙΠΠΟΚΡΑΤΕΙΟ ΝΟΣΟΚΟΜΕΙΟ
EUR 150.000
For internal use only:
50CHPI
VL19170
Archangelos, Nicosia
2 Bed Apartment For Sale
ΔΙΑΜΕΡΙΣΜΑ 2 ΥΠΝΟΔΩΜΑΤΙΩΝ ΣΤΟΝ ΑΡΧΑΓΓΕΛΟ ΜΕ ΙΔΙΩΤΙΚΟ ΚΗΠΟ ΟΡΟΦΗΣ
EUR 187.000
For internal use only:
61DEPI
VL19169
Archangelos, Nicosia
2 Bed Apartment For Sale
ΔΙΑΜΕΡΙΣΜΑ 2 ΥΠΝΟΔΩΜΑΤΙΩΝ ΣΤΟΝ ΑΡΧΑΓΓΕΛΟ ΜΕ ΦΩΤΟΒΟΛΤΑΪΚΟ ΣΥΣΤΗΜΑ
EUR 165.000
For internal use only:
61DEPI
VL19168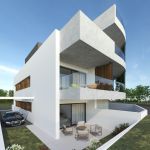 Archangelos, Nicosia
2 Bed Apartment For Sale
ΙΣΟΓΕΙΟ ΔΙΑΜΕΡΙΣΜΑ 2 ΥΠΝΟΔΩΜΑΤΙΩΝ ΣΤΟΝ ΑΡΧΑΓΓΕΛΟ ΜΕ 104 Τ.Μ. ΒΕΡΑΝΤΕΣ
EUR 188.000
For internal use only:
61DEPI
VL19006
Strovolos, Nicosia
2 Bed Apartment For Sale
ΥΠΟ ΚΑΤΑΣΚΕΥΗ ΔΙΑΜΕΡΙΣΜΑ 2 ΥΠΝΟΔΩΜΑΤΙΩΝ ΜΕ ΚΗΠΟ ΟΡΟΦΗΣ ΣΤΟΝ ΣΤΡΟΒΟΛΟ, ΔΙΠΛΑ ΑΠΟ ΠΡΑΣΙΝΗ ΠΕΡΙΟΧΗ
EUR 210.000
For internal use only:
50CHPI
VL18990
Geri, Nicosia
2 Bed Apartment For Sale
ΔΙΑΜΕΡΙΣΜΑ ΔΥΟ ΥΠΝΟΔΩΜΑΤΙΩΝ ΠΡΟΣ ΠΩΛΗΣΗ ΣΤΟ ΓΕΡΙ
EUR 175.000
For internal use only:
50CHPI
VL18983
Palouriotissa, Nicosia
2 Bed Apartment For Sale
ΔΙΑΜΕΡΙΣΜΑ 2 ΥΠΝΟΔΩΜΑΤΙΩΝ ΣΤΗΝ ΠΑΛΛΟΥΡΙΩΤΙΣΣΑ ΚΟΝΤΑ ΣΕ ΠΟΛΛΕΣ ΥΠΗΡΕΣΙΕΣ
EUR 155.000
For internal use only:
61DEPI
VL18981
Kaimakli, Nicosia
3 Bed Apartment For Sale
ΠΟΛΥΤΕΛΕΣ ΔΙΑΜΕΡΙΣΜΑ ΤΡΙΩΝ ΥΠΝΟΔΩΜΑΤΙΩΝ ΣΤΟ ΚΑΪΜΑΚΛΙ, 10 ΛΕΠΤΑ ΑΠΟ ΤΟ ΚΕΝΤΡΟ ΤΗΣ ΠΟΛΗΣ
EUR 192.000
For internal use only:
50CHPI
VL18980
Kaimakli, Nicosia
2 Bed Apartment For Sale
ΠΟΛΥΤΕΛΕΣ ΔΙΑΜΕΡΙΣΜΑ 2 ΥΠΝΟΔΩΜΑΤΙΩΝ ΣΤΟ ΚΑΪΜΑΚΛΙ, ΠΟΛΥ ΚΑΛΟ ΓΙΑ ΕΠΕΝΔΥΣΗ
EUR 168.000
For internal use only:
50CHPI
VL18958
Tseri, Nicosia
2 Bed Apartment For Sale
ΔΙΑΜΕΡΙΣΜΑ ΔΥΟ ΥΠΝΟΔΩΜΑΤΙΩΝ ΜΕ ΜΕΓΑΛΟ ΜΠΑΛΚΟΝΙ 50μ2 ΠΡΟΣ ΠΩΛΗΣΗ ΣΤΟ ΤΣΕΡΙ
EUR 190.000
For internal use only:
61DEPI
VL18950
Agioi Omologites, Nicosia
1 Bed Apartment For Sale
ΔΙΑΜΕΡΙΣΜΑ ΕΝΟΣ ΥΠΝΟΔΩΜΑΤΙΟΥ ΠΡΟΣ ΠΩΛΗΣΗ ΣΤΟΥΣ ΑΓΙΟΥΣ ΟΜΟΛΟΓΗΤΕΣ
EUR 150.000
For internal use only:
61DEPI
VL18941
Engomi, Nicosia
1 Bed Apartment For Sale
ΔΙΑΜΕΡΙΣΜΑ ΕΝΟΣ ΥΠΝΟΔΩΜΑΤΙΟΥ ΠΡΟΣ ΠΩΛΗΣΗ ΣΤΗΝ ΕΓΚΩΜΗ ΚΟΝΤΑ ΣΤΙΣ ΠΡΕΣΒΕΙΕΣ
EUR 150.000
For internal use only:
61DEPI