Three bedroom house with garden for sale in Dali
ΚΑΤΟΙΚΙΑ ΤΡΙΩΝ ΥΠΝΟΔΩΜΑΤΙΩΝ ΜΕ ΚΗΠΟ ΠΡΟΣ ΠΩΛΗΣΗ ΣΤΟ ΔΑΛΙ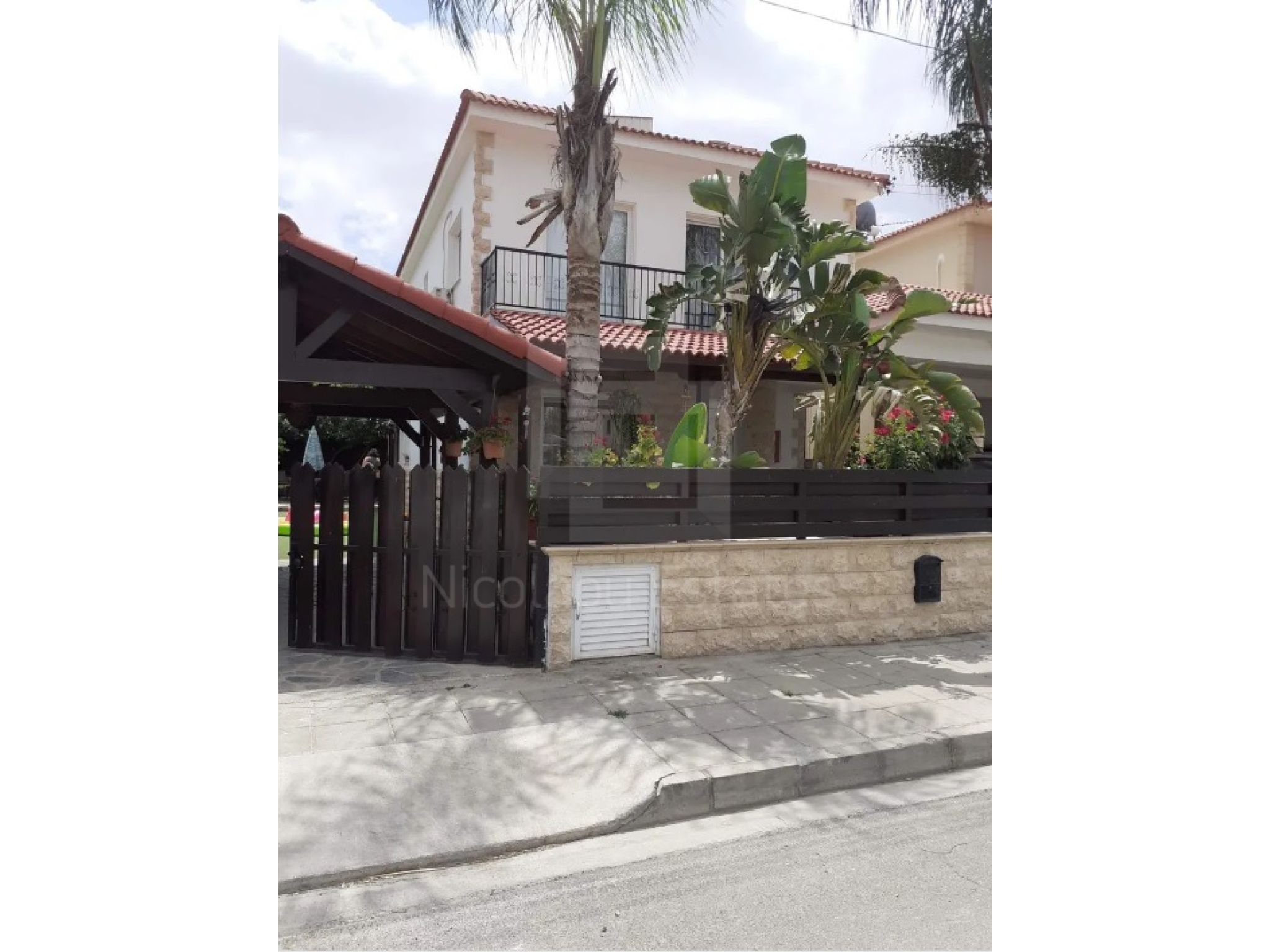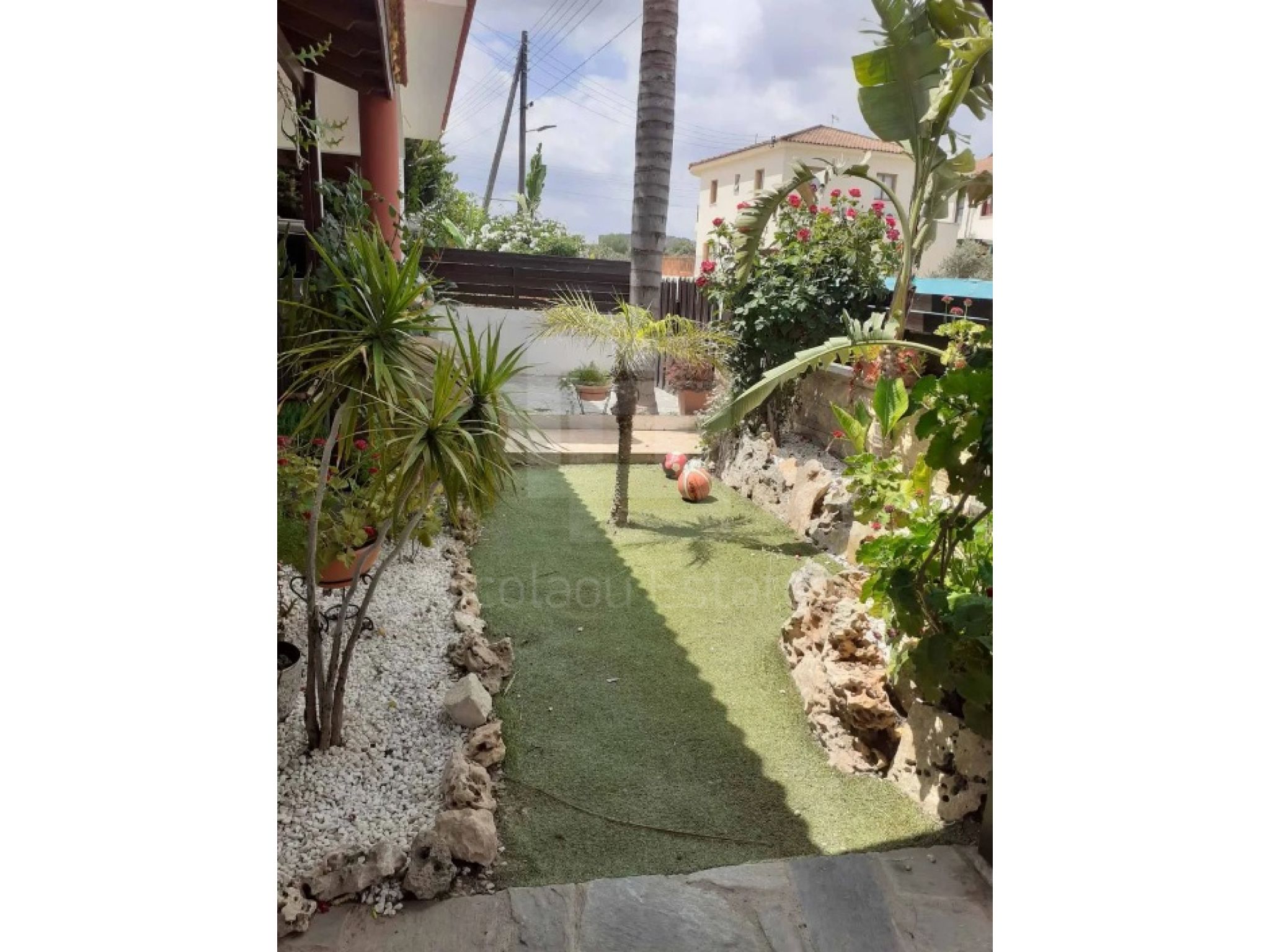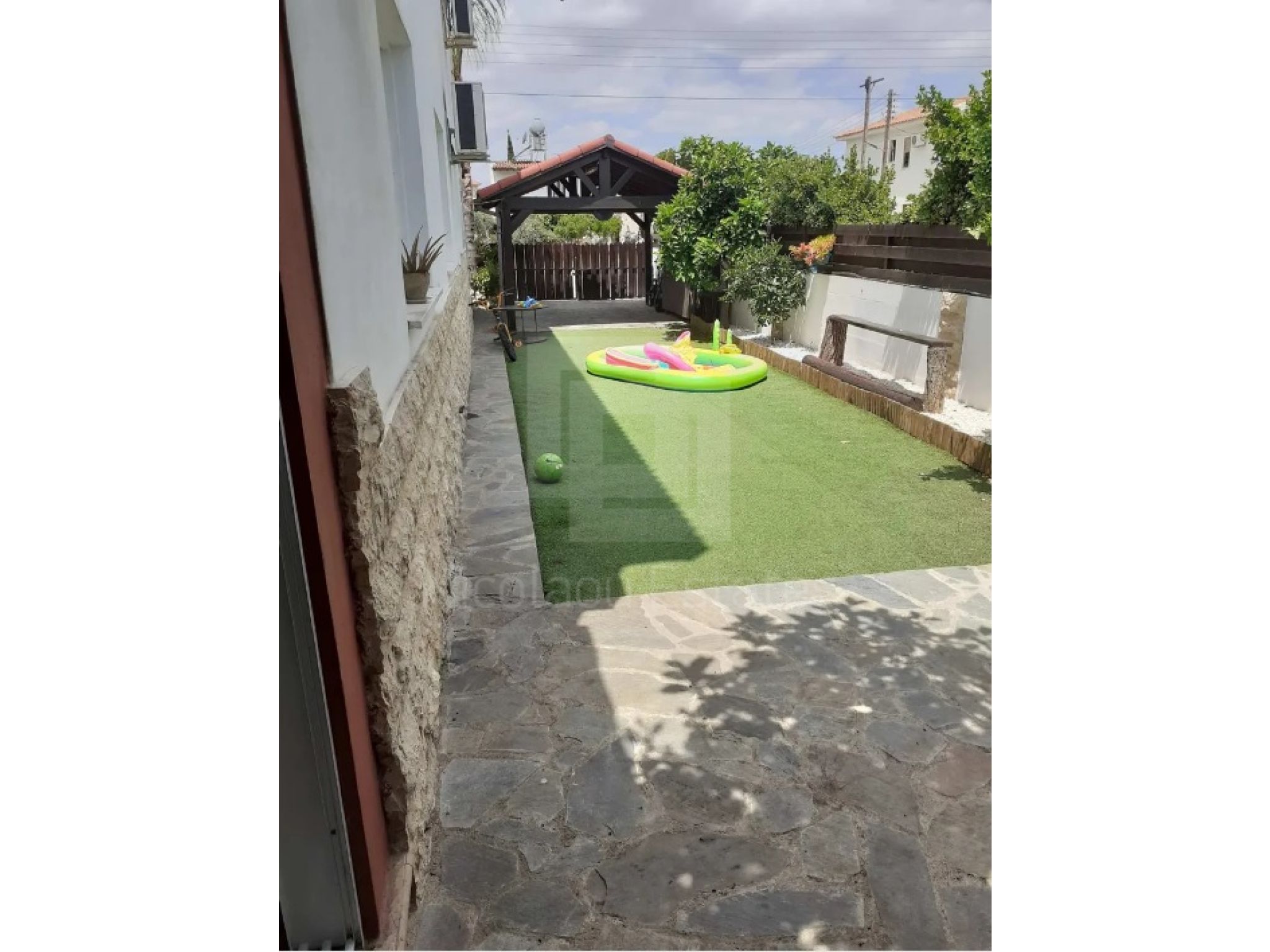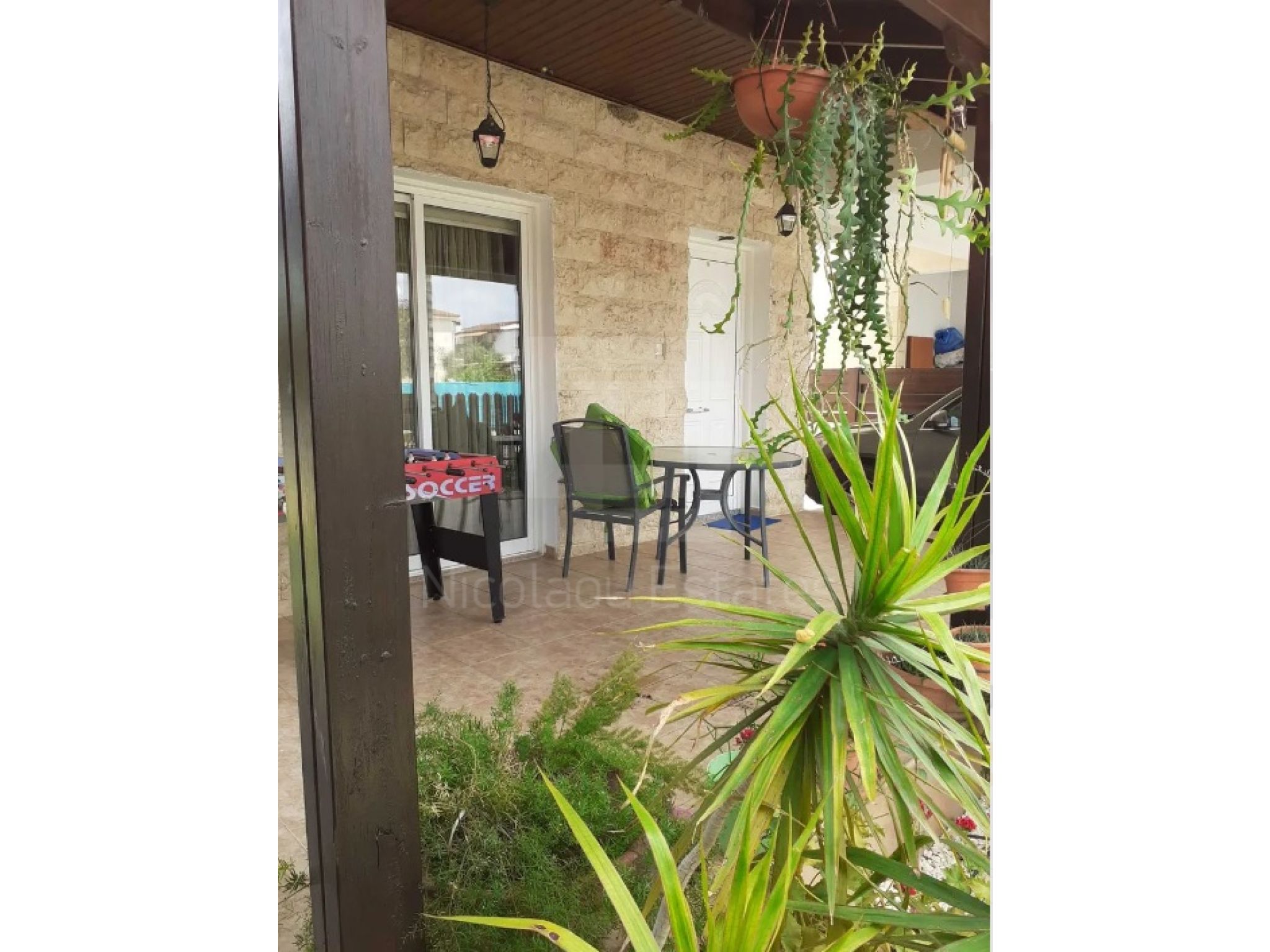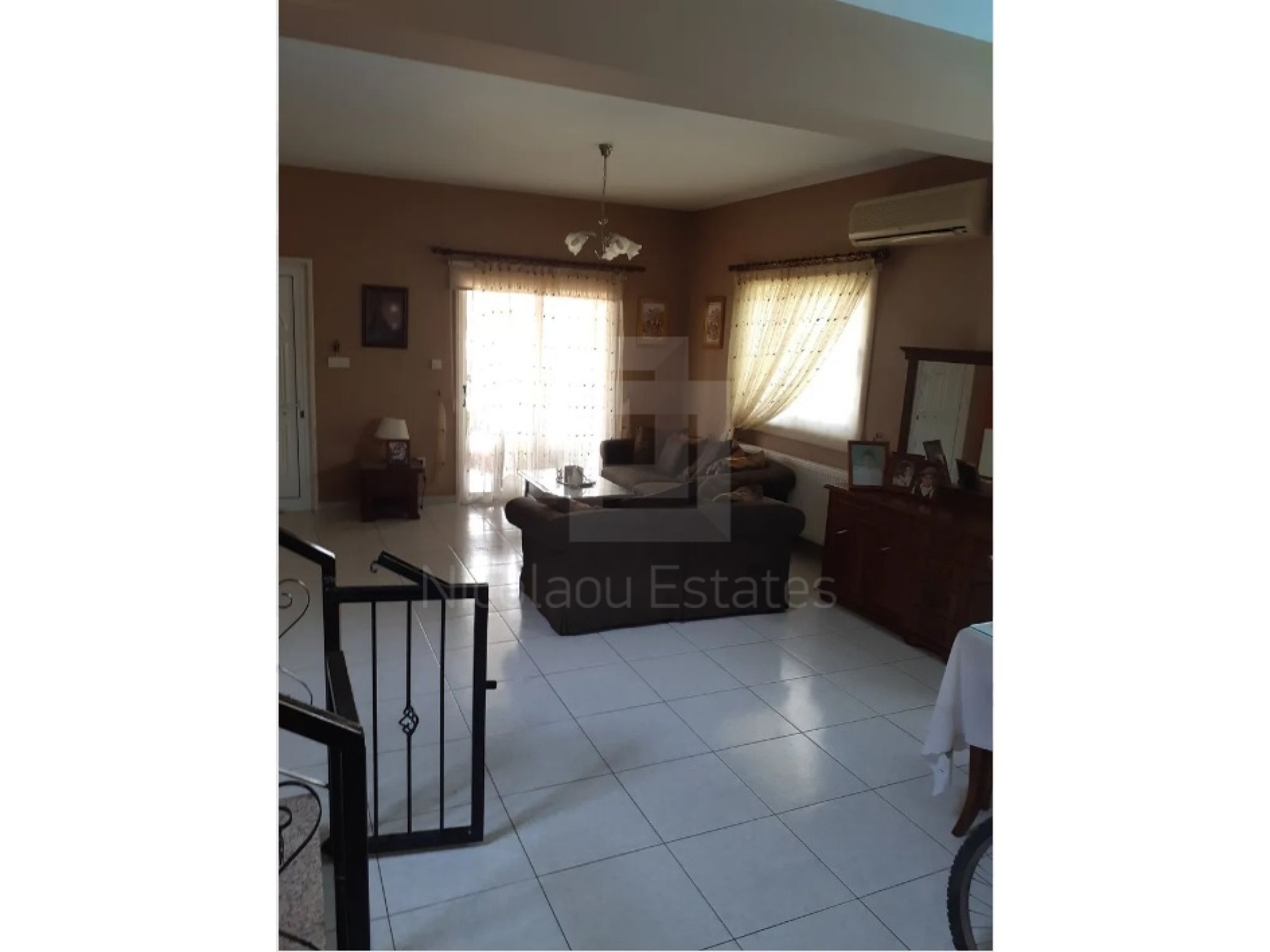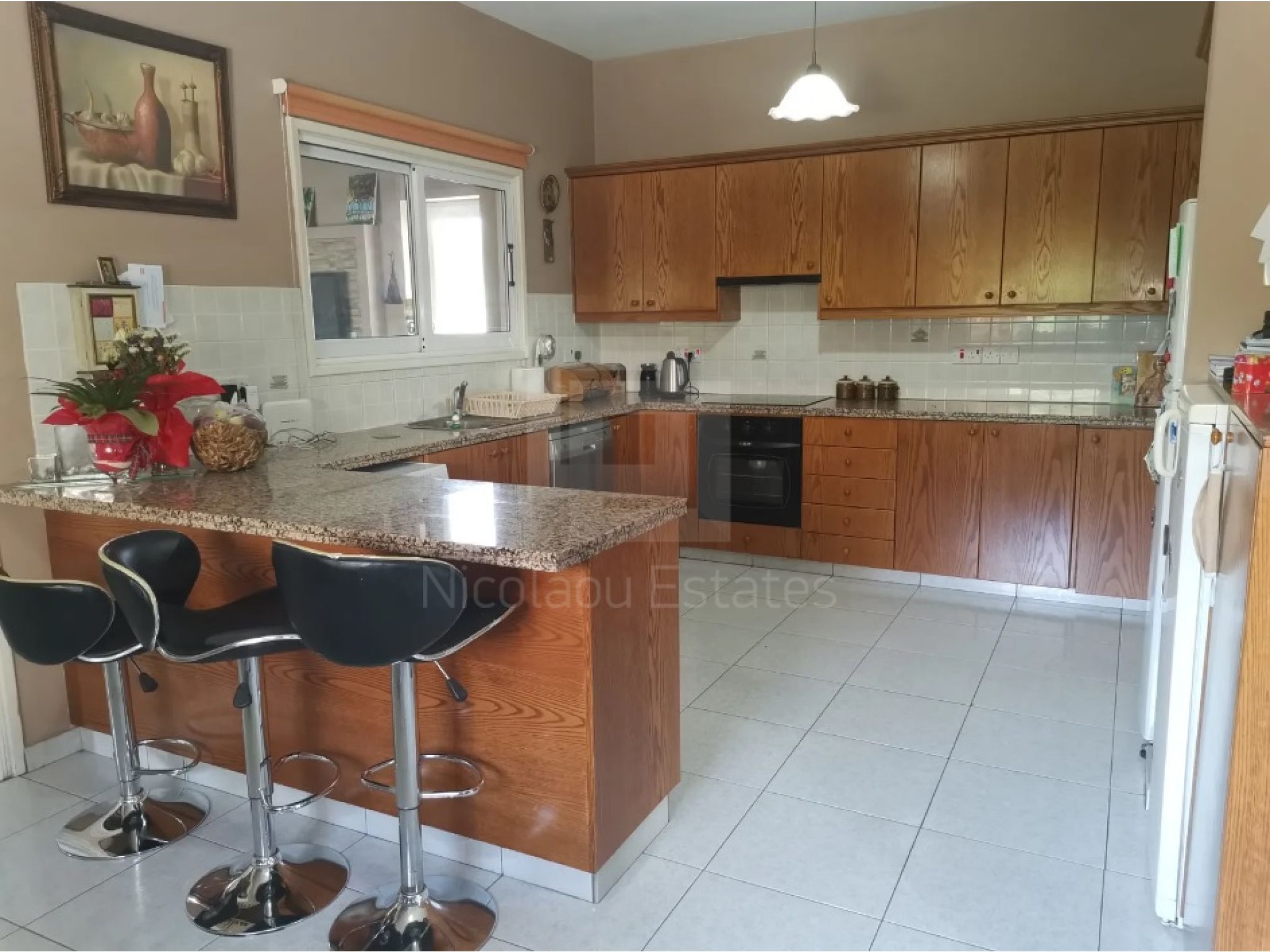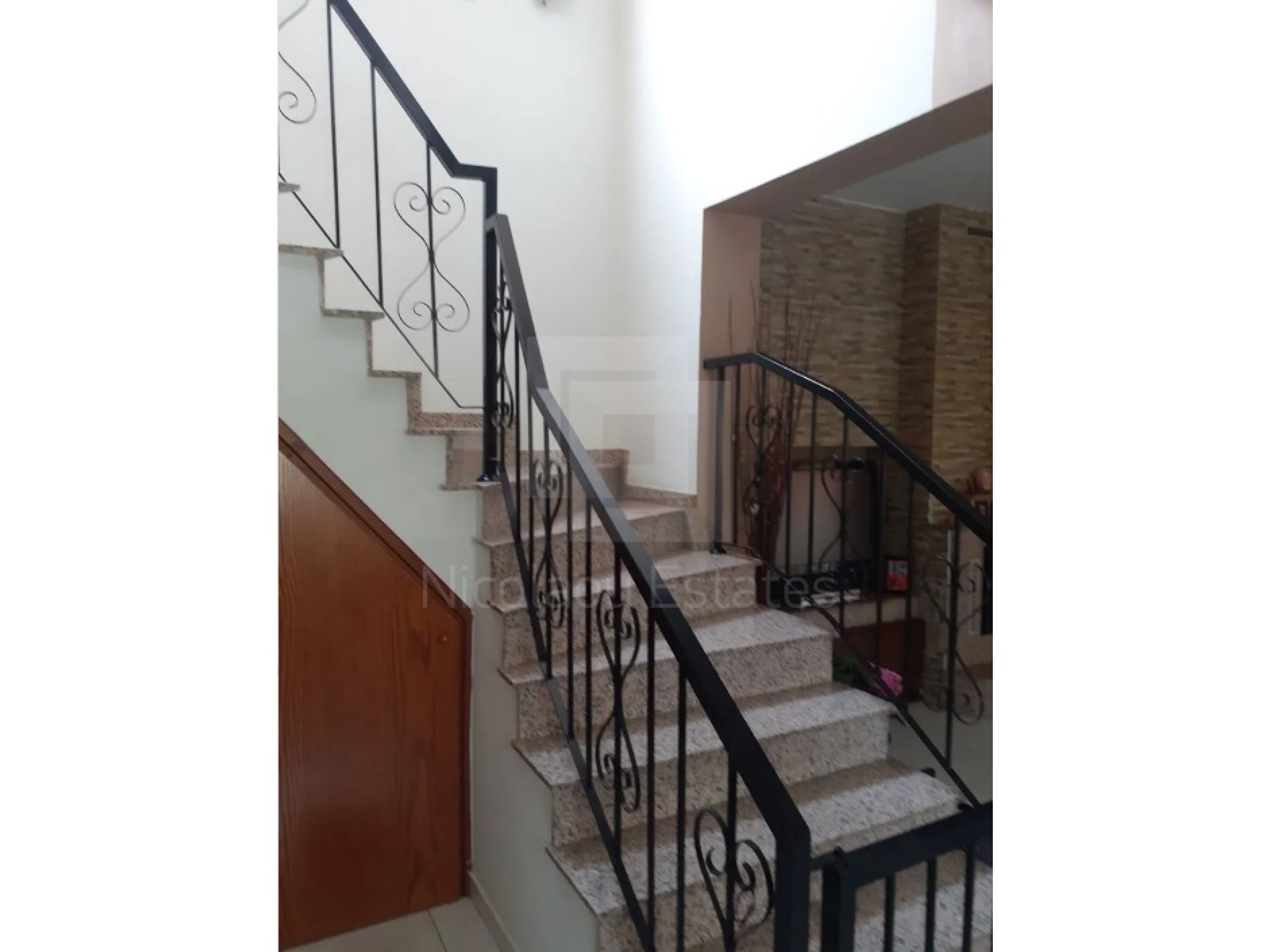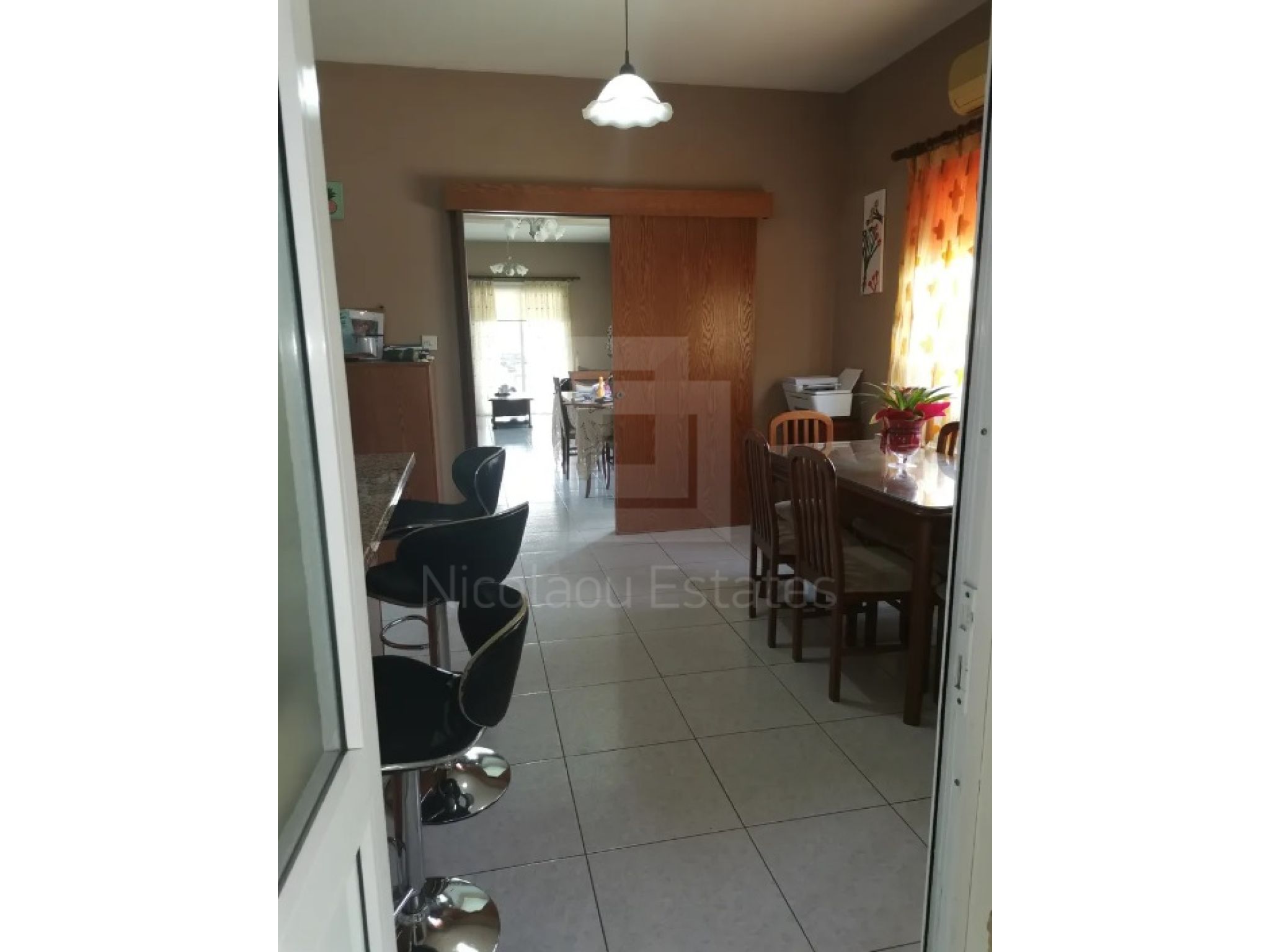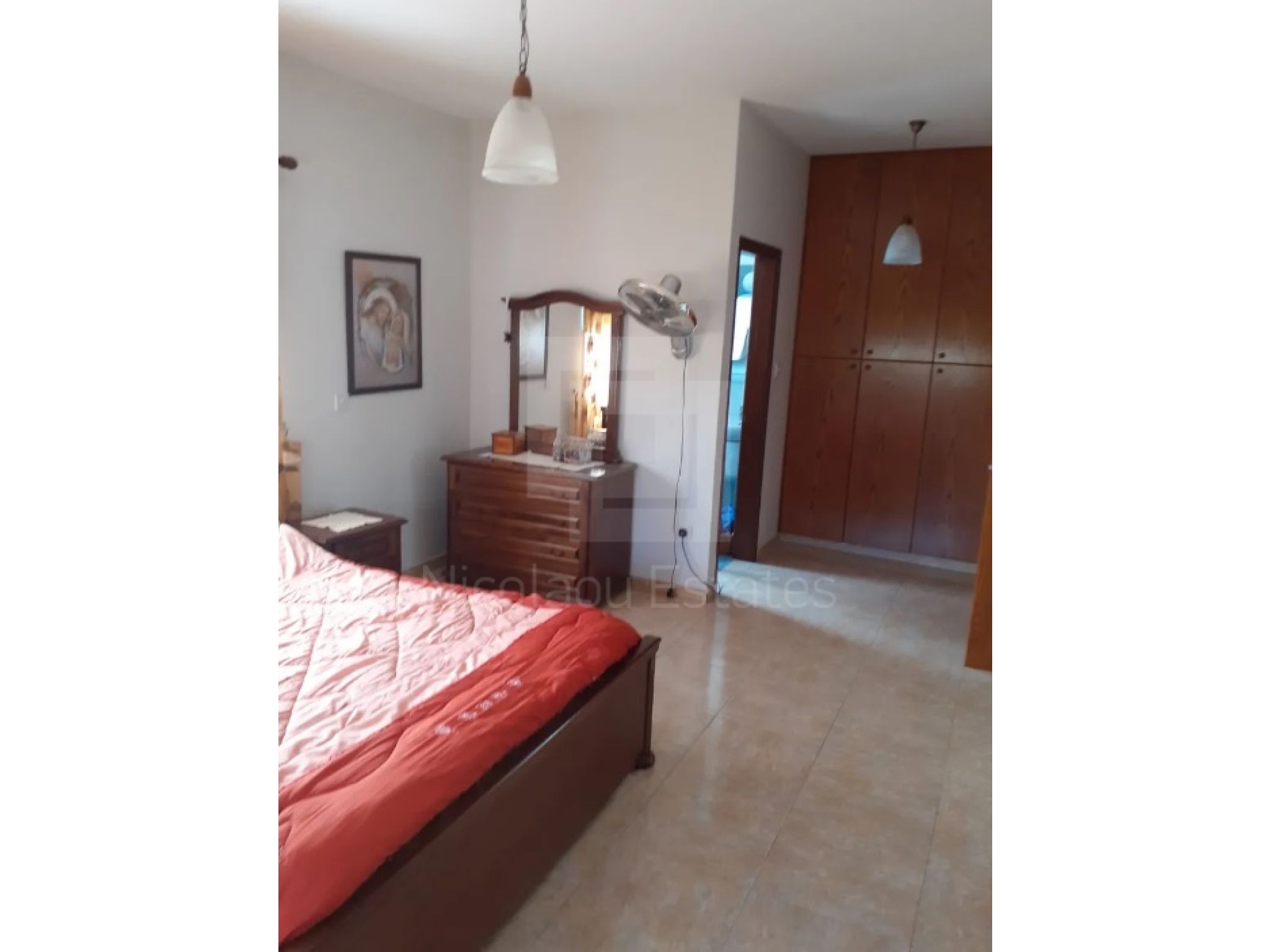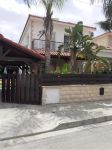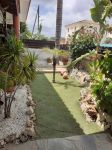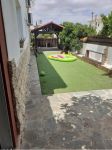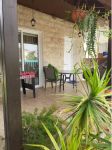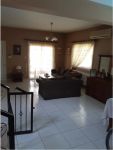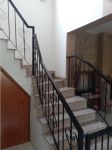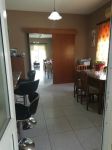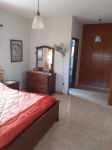 31
2
219
Covered Internal Area:
210 m2
Download 9 property images
DESCRIPTION
Detached house in Dali for sale. The property is located on a plot of 295 sq.m., with covered areas of 210 sq.m. It is located in a quiet area. It has comfortable spaces and the following features:
- 2 covered parking spaces
- Central heating 
- Air conditioning (5 split units)
- Fireplace
---
Ανεξάρτητη οικία στο Δάλι προς πώληση. Το ακίνητο βρίσκεται σε οικοπεδο 295 τ.μ, με καλυμένους χώρους 210 τ.μ. Βρίσκεται σε μια ήσυχη περιοχή. Διαθέτει άνετους χώρους και τα ακόλουθα χαρακτηριστικά:
- 2 καλυμμένους χώρους στάθμευσης
- Κεντρική θέρμανση (Πετρέλαιο)
- Κλιματισμός (5 split units)
- Τζάκι
MAIN PROPERTY FEATURES
Central Heating
Fireplace
Garage / Designated Parking
Garden
Resale
This 3-bedroom detached house in Dali, Nicosia is being offered for sale at EUR 235.000.
To arrange an appointment to view this and any other property from our website, please call or email us directly.
Other property suggestions
VL19550
Strovolos, Nicosia
3 Bed House/Maisonette For Sale
ΚΑΙΝΟΥΡΙΑ ΜΕΖΟΝΕΤΤΑ ΤΡΙΩΝ ΥΠΝΟΔΩΜΑΤΙΩΝ ΠΡΟΣ ΠΩΛΗΣΗ ΣΤΟΝ ΣΤΡΟΒΟΛΟ, ΠΕΡΙΟΧΗ ΓΣΠ
EUR 212.000
For internal use only:
50CHPI
VL19520
Pera Orinis, Nicosia
4 Bed House/Detached For Sale
ΚΑΤΟΙΚΙΑ ΤΡΙΩΝ ΥΠΝΟΔΩΜΑΤΙΩΝ ΜΕ ΚΗΠΟ & ΤΖΑΚΙ ΠΡΟΣ ΠΩΛΗΣΗ ΣΤΗΝ ΠΕΡΙΟΧΗ ΠΕΡΑ ΟΡΕΙΝΗΣ
EUR 298.000
For internal use only:
61DEPI
VL19519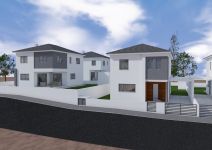 Pera Orinis, Nicosia
3 Bed House/Detached For Sale
ΚΑΤΟΙΚΙΑ ΤΡΙΩΝ ΥΠΝΟΔΩΜΑΤΙΩΝ ΜΕ ΚΗΠΟ ΠΡΟΣ ΠΩΛΗΣΗ ΣΤΗΝ ΠΕΡΙΟΧΗ ΠΕΡΑ ΟΡΕΙΝΗΣ
EUR 276.000
For internal use only:
61DEPI
VL19441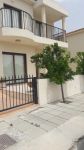 Dali, Nicosia
4 Bed House/Detached For Sale
ΑΝΕΞΑΡΤΗΤΗ ΚΑΤΟΙΚΙΑ ΤΕΣΣΑΡΩΝ ΥΠΝΟΔΩΜΑΤΙΩΝ ΜΕ ΚΗΠΟ ΠΡΟΣ ΠΩΛΗΣΗ ΣΤΟ ΔΑΛΙ
EUR 239.000
For internal use only:
50CHPI
VL19426
Strovolos, Nicosia
3 Bed House For Sale
ΚΑΤΟΙΚΙΑ ΤΡΙΩΝ ΥΠΝΟΔΩΜΑΤΙΩΝ ΠΡΟΣ ΠΩΛΗΣΗ ΣΤΟΝ ΣΤΡΟΒΟΛΟ
EUR 260.000
For internal use only:
50CHPI
VL19369
Kallithea, Nicosia
3 Bed House/Semi-Detached For Sale
ΗΜΙ-ΕΦΑΠΤΩΜΕΝΗ ΚΑΤΟΙΚΙΑ ΤΡΙΩΝ ΥΠΝΟΔΩΜΑΤΙΩΝ ΠΡΟΣ ΠΩΛΗΣΗ ΣΤΗΝ ΚΑΛΛΙΘΕΑ
EUR 270.000
For internal use only:
50CHPI
VL19357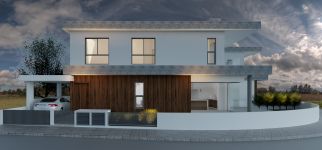 Deftera, Nicosia
3 Bed House/Detached For Sale
ΚΑΤΟΙΚΙΑ ΤΡΙΩΝ ΥΠΝΟΔΩΜΑΤΙΩΝ ΜΕ ΦΩΤΟΒΟΛΤΑΪΚΟ ΣΥΣΤΗΜΑ ΠΡΟΣ ΠΩΛΗΣΗ ΣΤΗΝ ΠΕΡΙΟΧΗ ΛΑΠΑΤΣΑ ΣΤΗΝ ΔΕΥΤΕΡΑ
EUR 275.000
For internal use only:
50CHPI
VL19300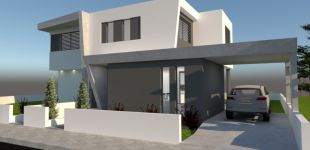 Nisou, Nicosia
3 Bed House/Semi-Detached For Sale
ΤΡΙΑ ΥΠΝΟΔΩΜΑΤΙΑ ΚΑΤΟΙΚΙΑ ΠΡΟΣ ΠΩΛΗΣΗ ΣΤΗ ΝΗΣΟΥ ΜΕ ΚΗΠΟ & ΚΑΛΥΜΜΕΝΟ ΧΩΡΟ ΣΤΑΘΜΕΥΣΗΣ
EUR 258.000
For internal use only:
50CHPI
VL19161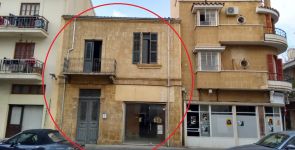 Old City, Nicosia
4 Bed House/Traditional For Sale
EUR 225.000
For internal use only:
61DEPI
VL19145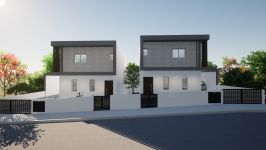 Kallithea, Nicosia
3 Bed House/Semi-Detached For Sale
ΚΑΤΟΙΚΙΑ ΤΡΙΩΝ ΥΠΝΟΔΩΜΑΤΙΩΝ ΠΡΟΣ ΠΩΛΗΣΗ ΣΤΗΝ ΚΑΛΛΙΘΕΑ ΜΕ ΦΩΤΟΒΟΛΤΑΪΚΟ ΣΥΣΤΗΜΑ
EUR 269.000
For internal use only:
50CHPI
VL19092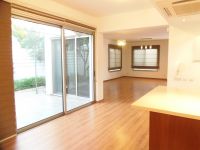 Latsia, Nicosia
4 Bed House For Sale
ΠΡΟΣ ΠΩΛΗΣΗ ΟΙΚΙΑ 4 ΥΠΝΟΔΩΜΑΤΙΩΝ ΣΤΑ ΛΑΤΣΙΑ ΚΟΝΤΑ ΣΤΗΝ ΥΠΕΡΑΓΟΡΑ ΑΛΦΑΜΕΓΑ
EUR 290.000
For internal use only:
50CHPI
VL18973
Aglantzia, Nicosia
3 Bed House/Semi-Detached For Sale
ΚΑΤΟΙΚΙΑ ΤΡΙΩΝ ΥΠΝΟΔΩΜΑΤΙΩΝ ΠΡΟΣ ΠΩΛΗΣΗ ΣΤΗΝ ΑΓΛΑΝΤΖΙΑ ΚΟΝΤΑ ΣΤΟ ΣΧΟΛΕΙΟ FRANCO
EUR 240.000
For internal use only:
50CHPI
VL18898
Kokkinotrimithia, Nicosia
3 Bed House/Detached For Sale
ΜΟΝΤΕΡΝΟ ΣΠΙΤΙ ΤΡΙΩΝ ΥΠΝΟΔΩΜΑΤΙΩΝ ΜΕ ΦΩΤΟΒΟΛΤΑΪΚΟ ΣΥΣΤΗΜΑ ΣΕ ΗΣΥΧΗ ΠΕΡΙΟΧΗ ΣΤΗΝ ΚΟΚΚΙΝΟΤΡΙΜΥΘΙΑ
EUR 255.000
For internal use only:
50CHPI
VL18772
Tseri, Nicosia
4 Bed House/Semi-Detached For Sale
EUR 230.000
For internal use only:
16MANI
VL18658
Lymbia, Nicosia
3 Bed House/Detached For Sale
ΚΑΤΟΙΚΙΑ ΤΡΙΩΝ ΥΠΝΟΔΩΜΑΤΙΩΝ ΜΕ ΦΩΤΟΒΟΛΤΑΪΚΟ ΣΥΣΤΗΜΑ ΠΡΟΣ ΠΩΛΗΣΗ ΣΤΑ ΛΥΜΠΙΑ
EUR 252.500
For internal use only:
50CHPI
VL18608
Anthoupoli, Nicosia
3 Bed House/Detached For Sale
ΚΑΤΟΙΚΙΑ ΤΡΙΩΝ ΥΠΝΟΔΩΜΑΤΙΩΝ ΜΕ ΚΗΠΟ ΠΡΟΣ ΠΩΛΗΣΗ ΣΤΗΝ ΑΝΘΟΥΠΟΛΗ, ΚΟΝΤΑ ΑΠΟ ΤΟ NICOSIA MALL
EUR 255.000
For internal use only:
50CHPI
VL18600
Kallithea, Nicosia
3 Bed House/Detached For Sale
ΥΠΟ ΚΑΤΑΣΚΕΥΗ ΟΙΚΙΑ ΤΡΙΩΝ ΥΠΝΟΔΩΜΑΤΙΩΝ ΣΤΗΝ ΚΑΛΛΙΘΕΑ
EUR 260.000
For internal use only:
50CHPI
VL18587
Mosfiloti, Nicosia
3 Bed House/Semi-Detached For Sale
ΣΠΙΤΙ ΤΡΙΩΝ ΥΠΝΟΔΩΜΑΤΙΩΝ ΜΕ ΦΩΤΟΒΟΛΤΑΪΚΟ ΣΥΣΤΗΜΑ ΠΡΟΣ ΠΩΛΗΣΗ ΣΤΗΝ ΜΟΣΦΙΛΩΤΗ
EUR 232.000
For internal use only:
50CHPI
VL18565
Kallithea, Nicosia
3 Bed House/Detached For Sale
ΚΑΤΟΙΚΙΑ ΤΡΙΩΝ ΥΠΝΟΔΩΜΑΤΙΩΝ ΜΕ ΦΩΤΟΒΟΛΤΑΪΚΟ ΣΥΣΤΗΜΑ ΠΡΟΣ ΠΩΛΗΣΗ ΣΤΗΝ ΚΑΛΛΙΘΕΑ
EUR 258.000
For internal use only:
61DEPI
VL18557
Tseri, Nicosia
3 Bed House/Detached For Sale
ΚΑΤΟΙΚΙΑ ΤΡΙΩΝ ΥΠΝΟΔΩΜΑΤΙΩΝ ΣΤΟ ΤΣΕΡΙ ΜΕ ΔΙΠΛΟ ΓΚΑΡΑΖ & ΕΥΡΥΧΩΡΟ ΚΗΠΟ
EUR 270.000
For internal use only:
61DEPI