Three bedroom house with garden for sale in Pera Orinis
ΚΑΤΟΙΚΙΑ ΤΡΙΩΝ ΥΠΝΟΔΩΜΑΤΙΩΝ ΜΕ ΚΗΠΟ ΠΡΟΣ ΠΩΛΗΣΗ ΣΤΗΝ ΠΕΡΙΟΧΗ ΠΕΡΑ ΟΡΕΙΝΗΣ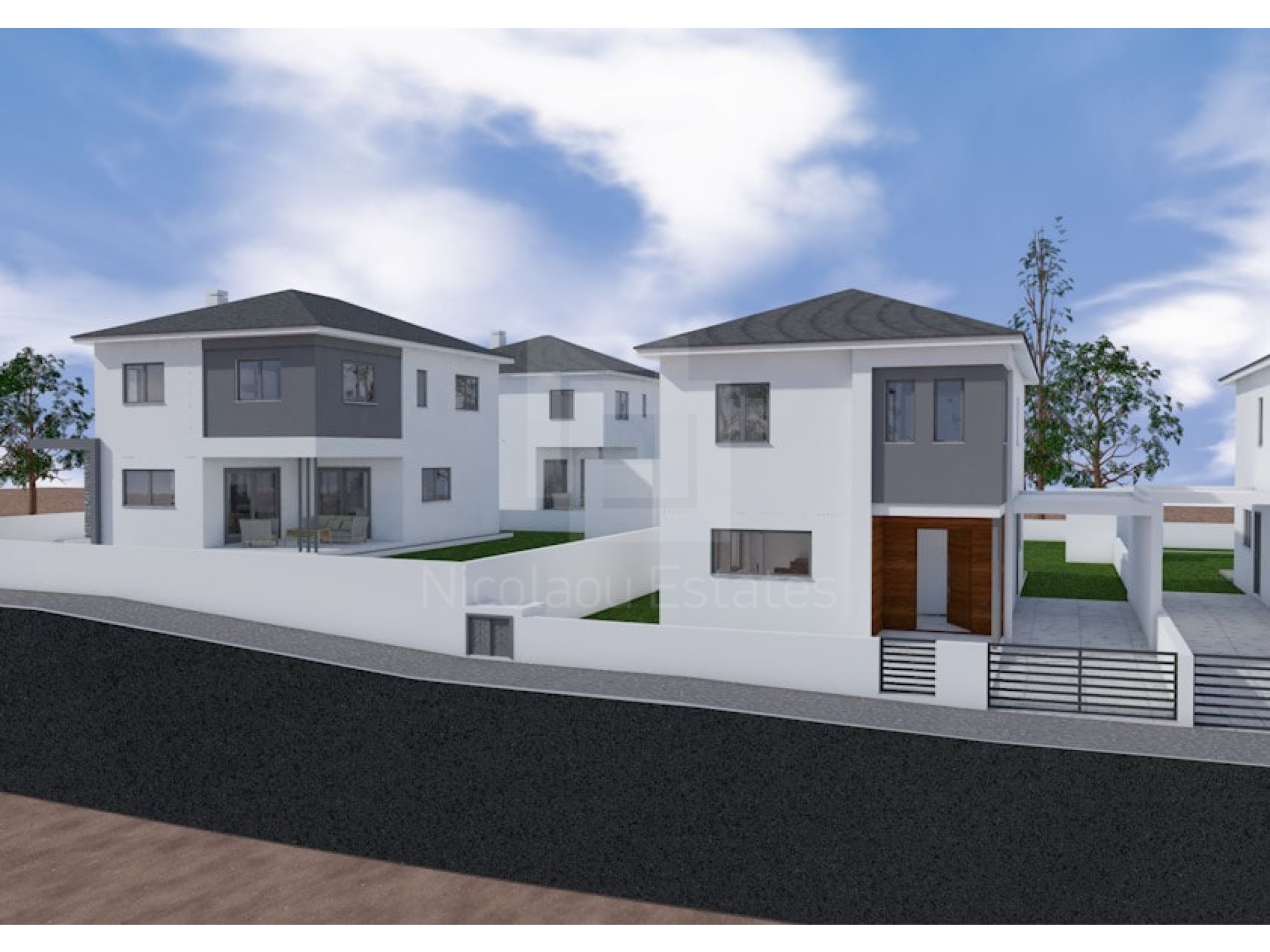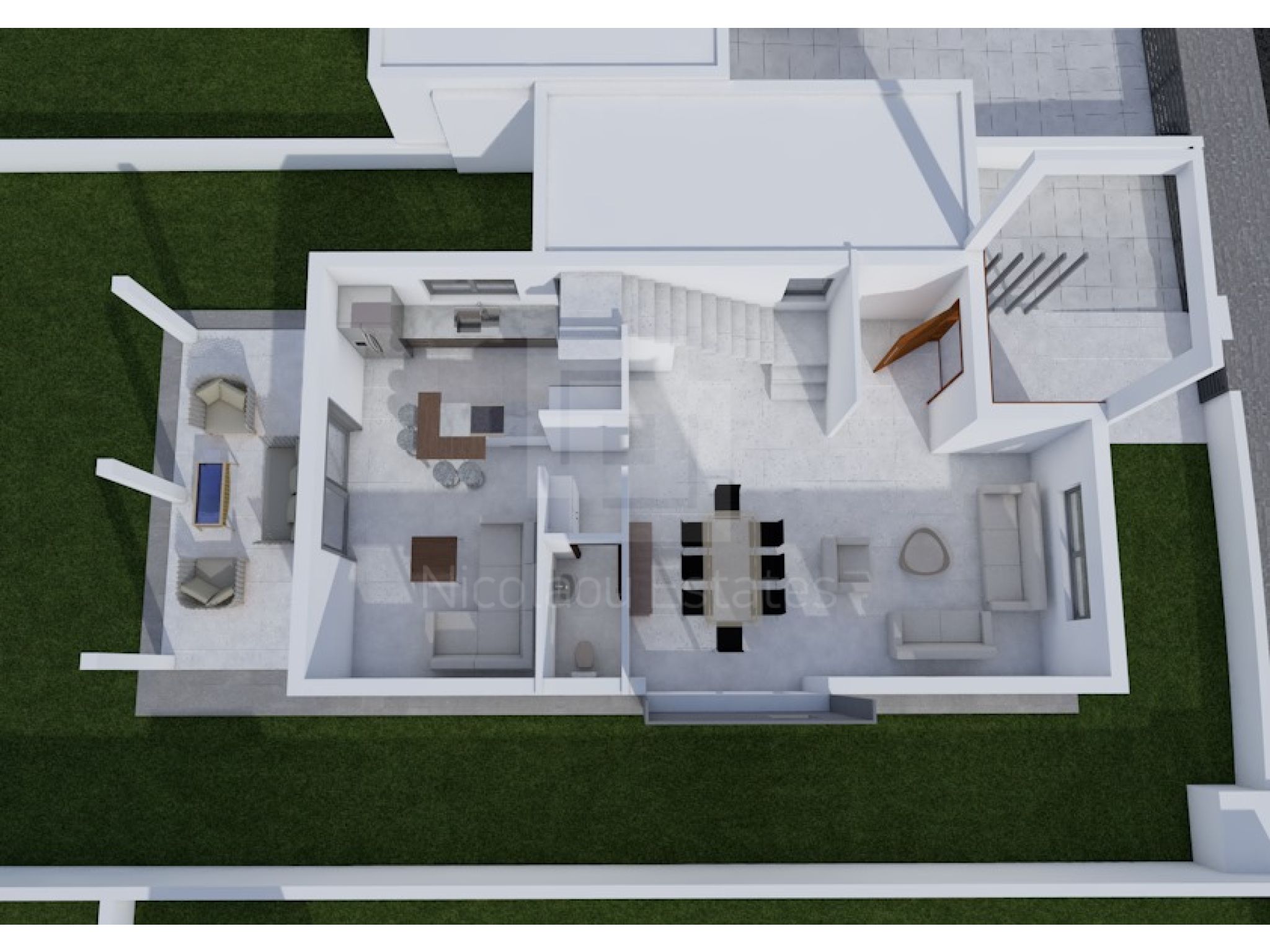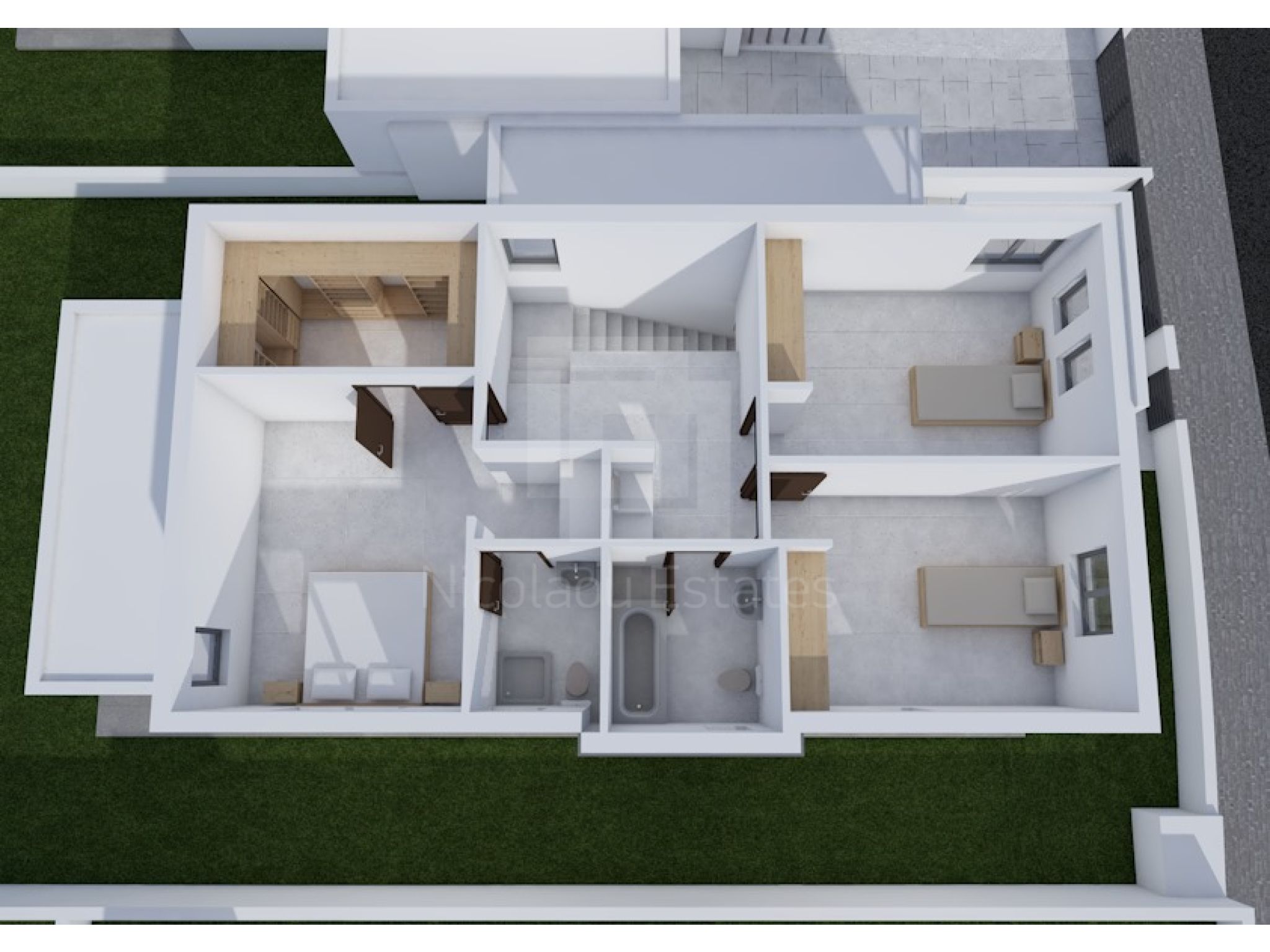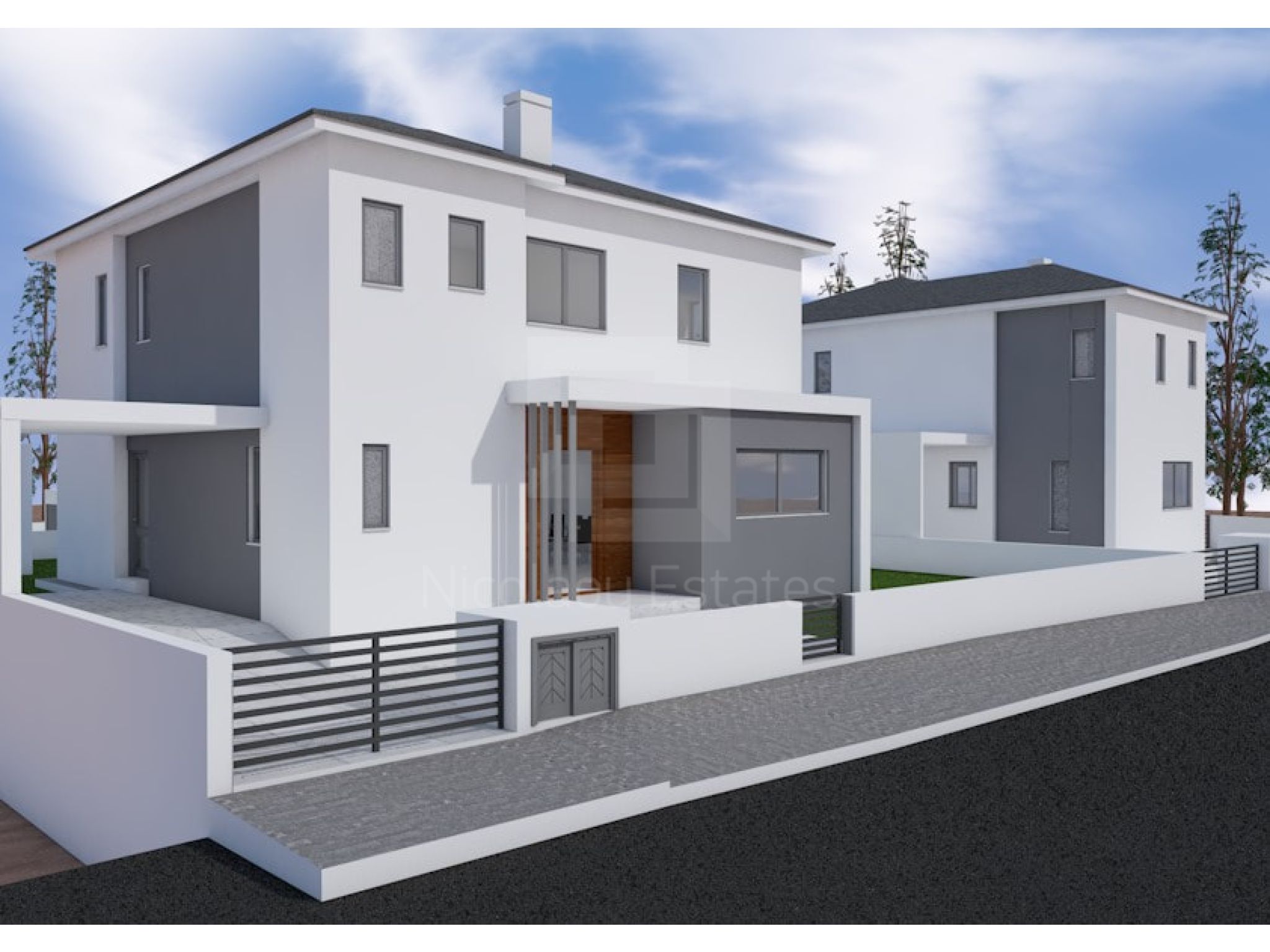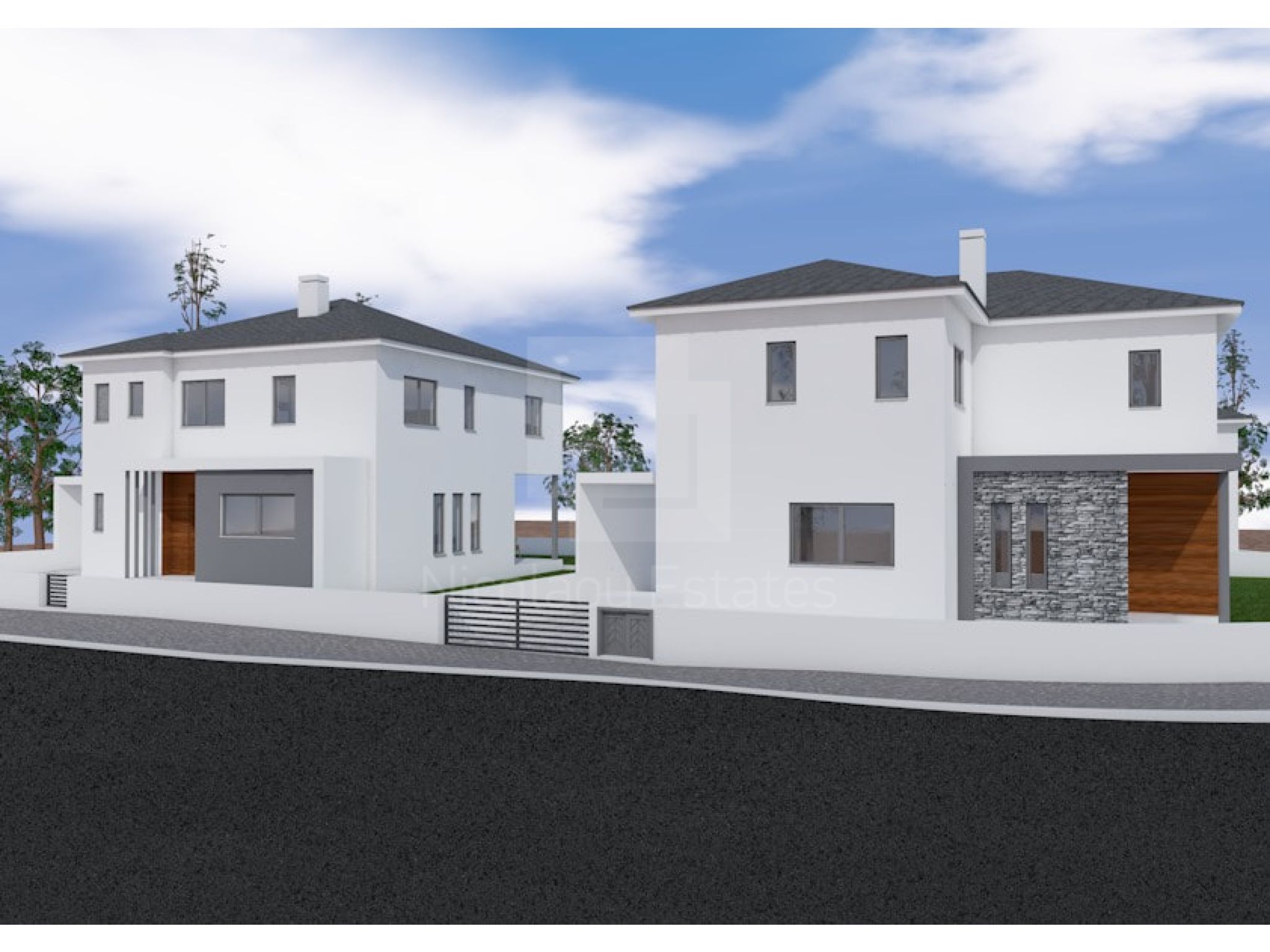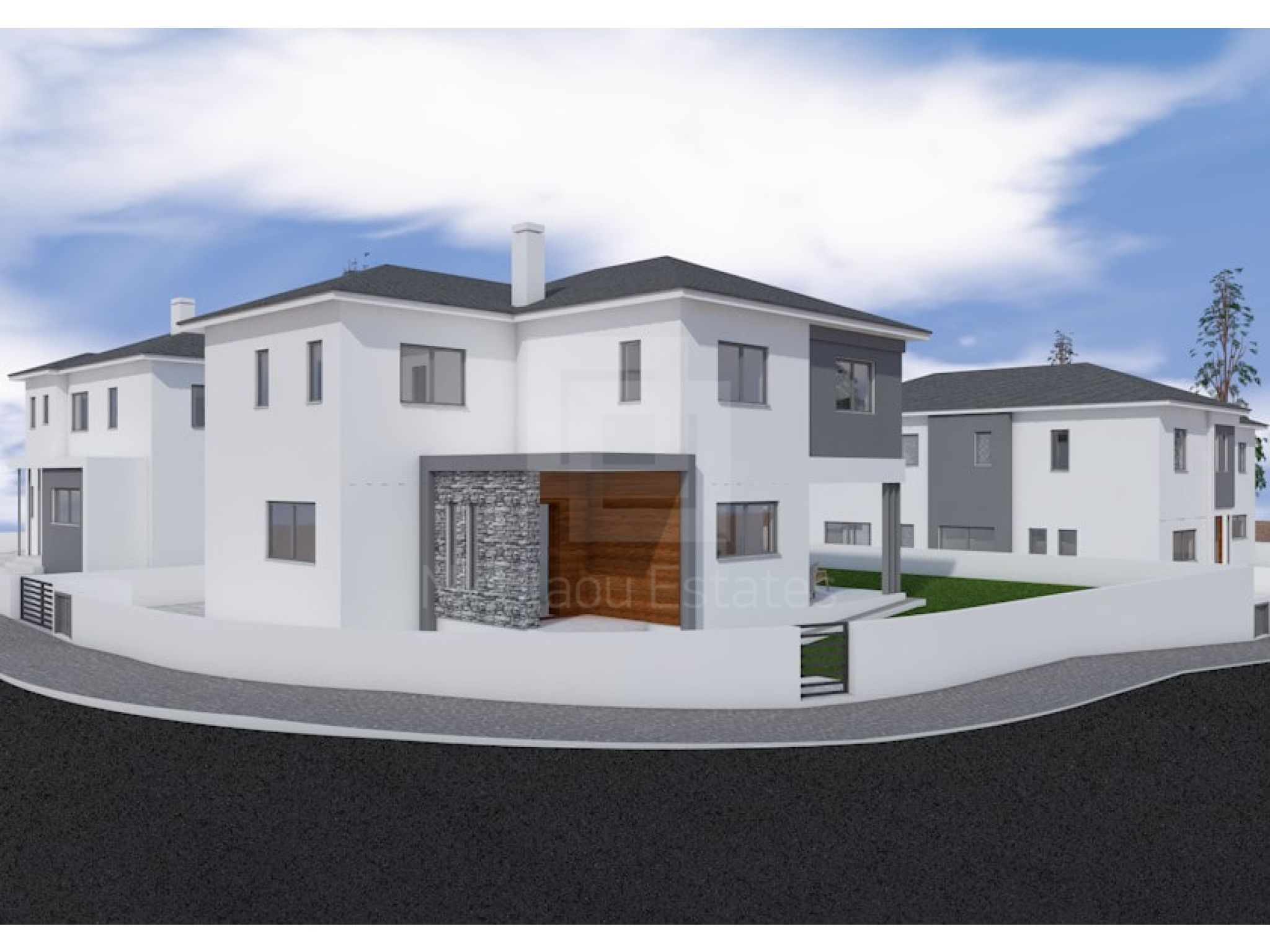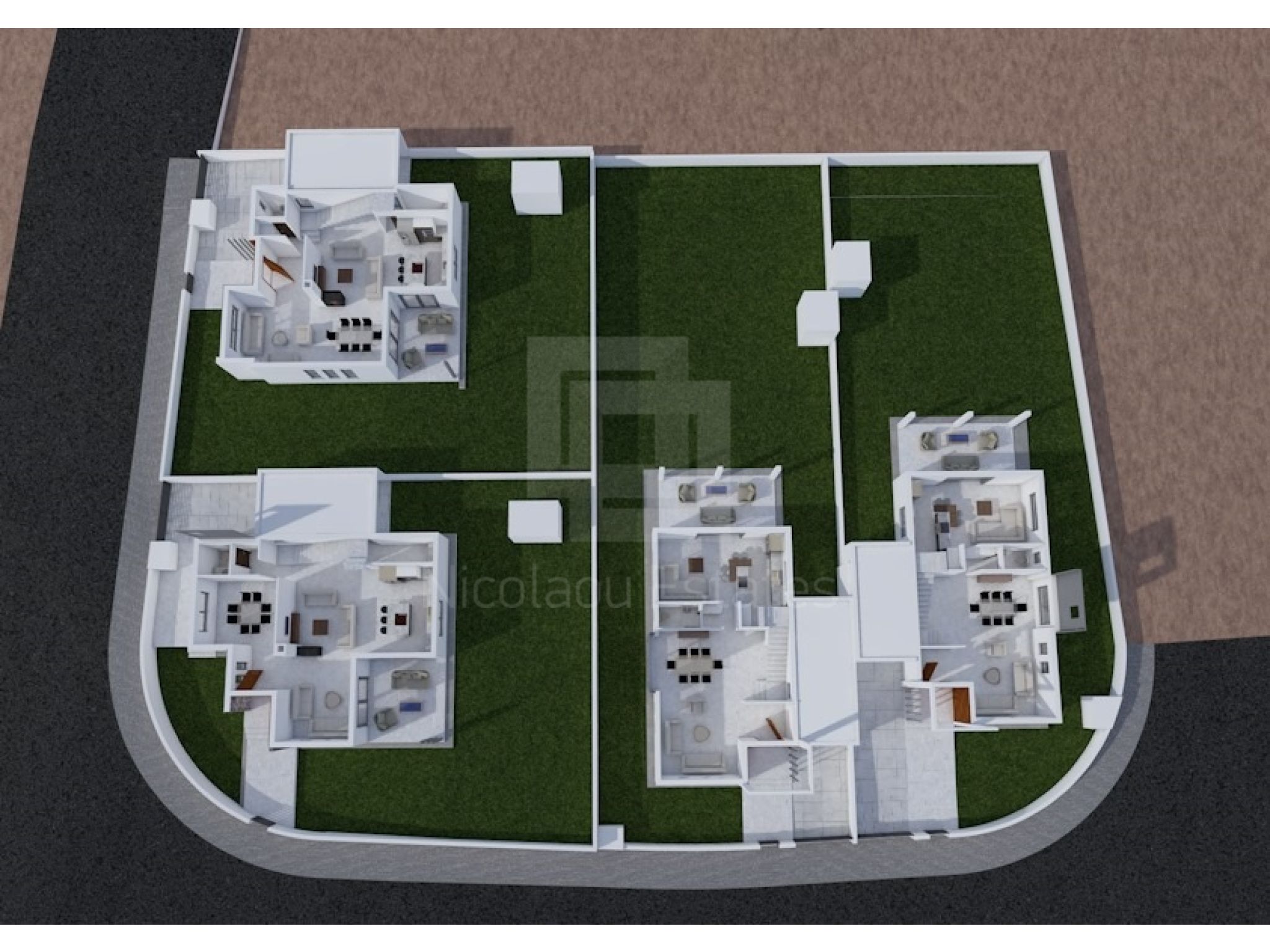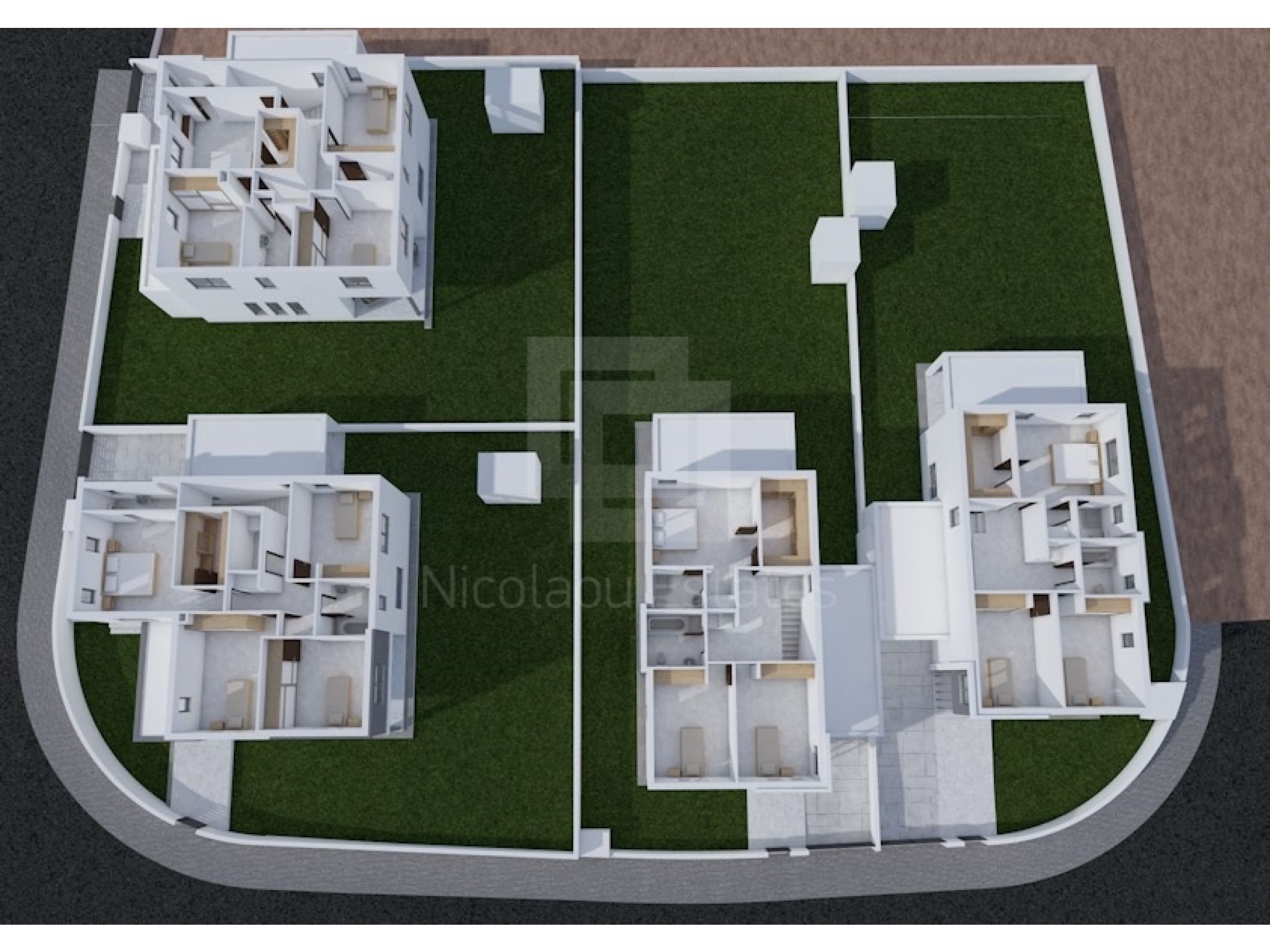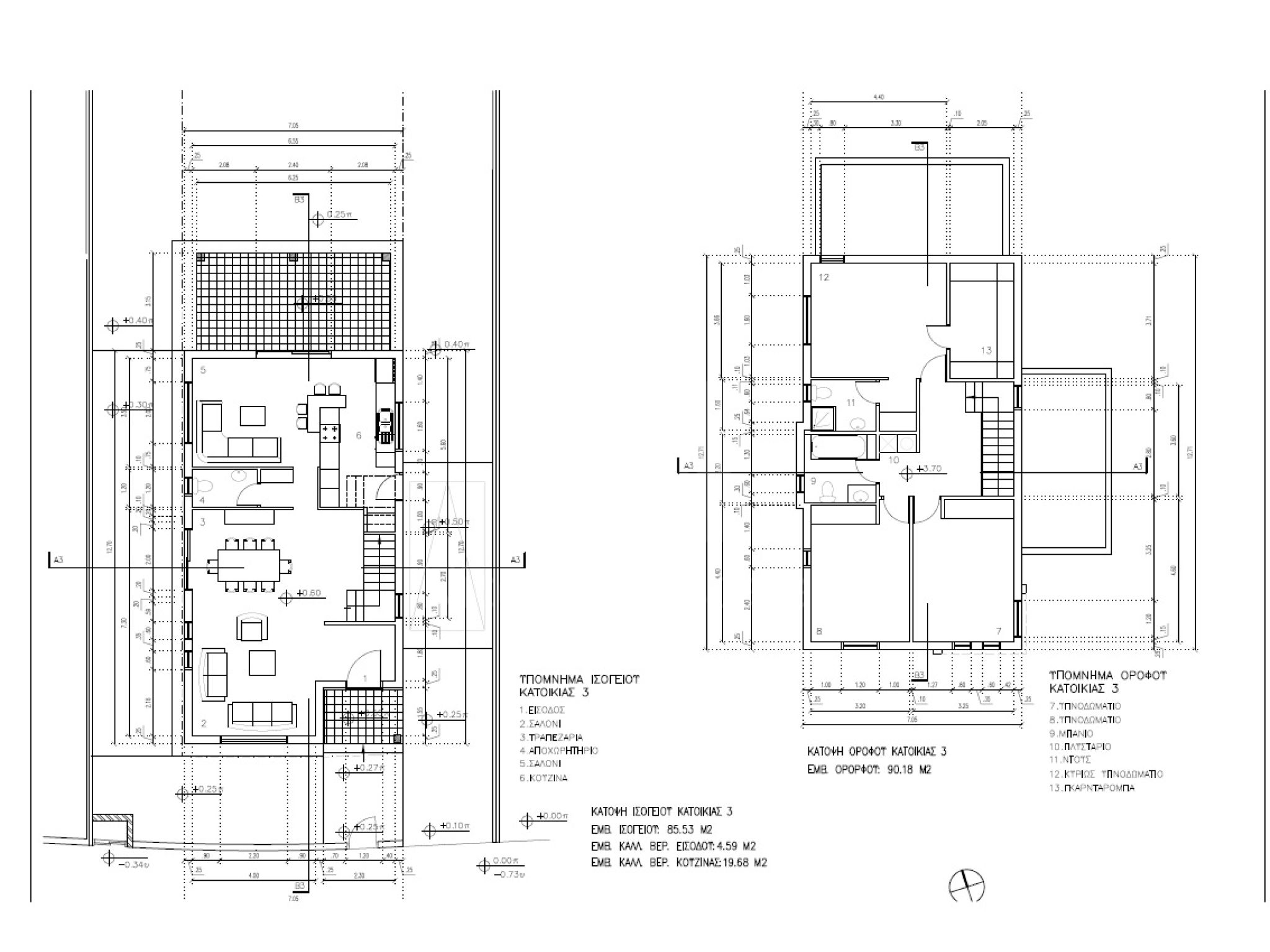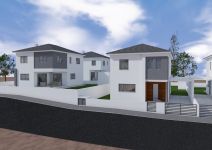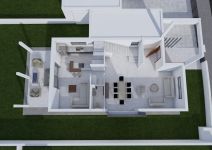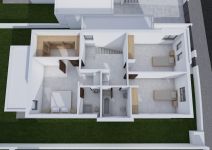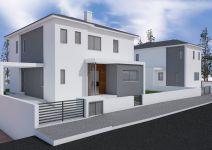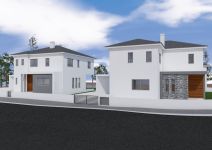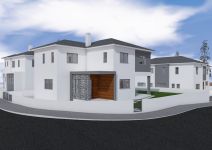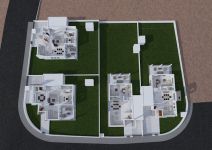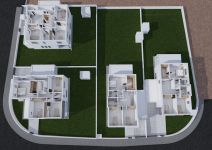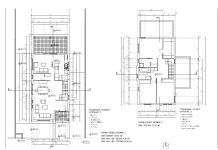 31
2
223
Completion Date:
JULY 2023
Covered Internal Area:
217 m2
Download 9 property images
DESCRIPTION
Brand new project for sale in Pera Orinis area. The project consists of four detached houses. 
This property consists of two floors. The ground floor comes with a living room with dining area, a guest wc, a separated kitchen with sitting area. The first floor consists of three bedrooms and a family bathroom. The master bedroom comes with walk-in wardrobe and en-suite bathroom.
PROPERTY FEATURES:
- Provision for central heating
- Provision for A/C
- Provision for alarm system 
---
Ολοκαίνουργιο έργο προς πώληση στην περιοχή Πέρα Ορεινής. Το έργο αποτελείται από τέσσερις κατοικίες.
Αυτό το ακίνητο αποτελείται από δύο ορόφους. Το ισόγειο διαθέτει σαλόνι με τραπεζαρία, wc επισκεπτών, ξεχωριστή κουζίνα με καθιστικό. Ο πρώτος όροφος αποτελείται από τρία υπνοδωμάτια και ένα οικογενειακό μπάνιο. Το κύριο υπνοδωμάτιο διαθέτει δωμάτιο-ντουλάπα και ιδιωτικό μπάνιο.
ΧΑΡΑΚΤΗΡΙΣΤΙΚΑ ΑΚΙΝΗΤΟΥ:
- Πρόβλεψη για κεντρική θέρμανση
- Πρόβλεψη για A/C
- Πρόβλεψη για σύστημα συναγερμού
MAIN PROPERTY FEATURES
Brand New
Garage / Designated Parking
Garden
Unfurnished
This 3-bedroom detached house in Pera Orinis, Nicosia is being offered for sale at EUR 276.000 (VAT not included).
To arrange an appointment to view this and any other property from our website, please call or email us directly.
Other property suggestions
VL19520
Pera Orinis, Nicosia
4 Bed House/Detached For Sale
ΚΑΤΟΙΚΙΑ ΤΡΙΩΝ ΥΠΝΟΔΩΜΑΤΙΩΝ ΜΕ ΚΗΠΟ & ΤΖΑΚΙ ΠΡΟΣ ΠΩΛΗΣΗ ΣΤΗΝ ΠΕΡΙΟΧΗ ΠΕΡΑ ΟΡΕΙΝΗΣ
EUR 298.000
For internal use only:
61DEPI
VL19460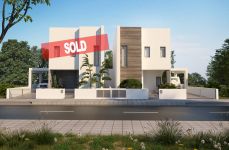 Lakatamia, Nicosia
4 Bed House/Detached For Sale
ΣΠΙΤΙ ΤΕΣΣΑΡΩΝ ΥΠΝΟΔΩΜΑΤΙΩΝ ΜΕ ΦΩΤΟΒΟΛΤΑΪΚΟ ΣΥΣΤΗΜΑ ΠΡΟΣ ΠΩΛΗΣΗ ΣΤΗΝ ΠΕΡΙΟΧΗ ΣΤΕΛΜΕΚ ΣΤΗΝ ΛΑΚΑΤΑΜΙΑ
EUR 350.000
For internal use only:
61DEPI
VL19426
Strovolos, Nicosia
3 Bed House For Sale
ΚΑΤΟΙΚΙΑ ΤΡΙΩΝ ΥΠΝΟΔΩΜΑΤΙΩΝ ΠΡΟΣ ΠΩΛΗΣΗ ΣΤΟΝ ΣΤΡΟΒΟΛΟ
EUR 260.000
For internal use only:
50CHPI
VL19369
Kallithea, Nicosia
3 Bed House/Semi-Detached For Sale
ΗΜΙ-ΕΦΑΠΤΩΜΕΝΗ ΚΑΤΟΙΚΙΑ ΤΡΙΩΝ ΥΠΝΟΔΩΜΑΤΙΩΝ ΠΡΟΣ ΠΩΛΗΣΗ ΣΤΗΝ ΚΑΛΛΙΘΕΑ
EUR 270.000
For internal use only:
50CHPI
VL19357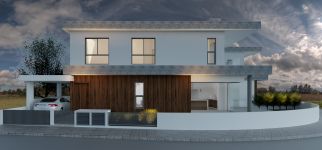 Deftera, Nicosia
3 Bed House/Detached For Sale
ΚΑΤΟΙΚΙΑ ΤΡΙΩΝ ΥΠΝΟΔΩΜΑΤΙΩΝ ΜΕ ΦΩΤΟΒΟΛΤΑΪΚΟ ΣΥΣΤΗΜΑ ΠΡΟΣ ΠΩΛΗΣΗ ΣΤΗΝ ΠΕΡΙΟΧΗ ΛΑΠΑΤΣΑ ΣΤΗΝ ΔΕΥΤΕΡΑ
EUR 275.000
For internal use only:
50CHPI
VL19300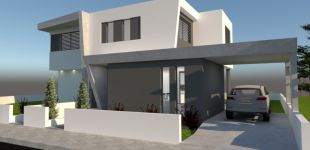 Nisou, Nicosia
3 Bed House/Semi-Detached For Sale
ΤΡΙΑ ΥΠΝΟΔΩΜΑΤΙΑ ΚΑΤΟΙΚΙΑ ΠΡΟΣ ΠΩΛΗΣΗ ΣΤΗ ΝΗΣΟΥ ΜΕ ΚΗΠΟ & ΚΑΛΥΜΜΕΝΟ ΧΩΡΟ ΣΤΑΘΜΕΥΣΗΣ
EUR 258.000
For internal use only:
50CHPI
VL19225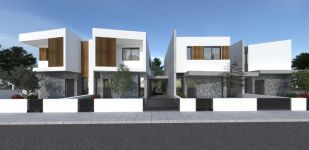 Geri, Nicosia
3 Bed House/Semi-Detached For Sale
ΚΑΤΟΙΚΙΑ ΤΡΙΩΝ ΥΠΝΟΔΩΜΑΤΙΩΝ ΠΡΟΣ ΠΩΛΗΣΗ ΣΤΟ ΓΕΡΙ ΜΕ ΦΩΤΟΒΟΛΤΑΪΚΟ ΣΥΣΤΗΜΑ
EUR 350.000
For internal use only:
61DEPI
VL19211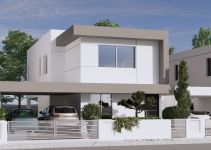 Archangelos, Nicosia
4 Bed House/Detached For Sale
ΚΑΤΟΙΚΙΑ ΤΕΣΣΑΡΩΝ ΥΠΝΟΔΩΜΑΤΙΩΝ ΠΡΟΣ ΠΩΛΗΣΗ ΣΤΟΝ ΑΡΧΑΓΓΕΛΟ ΜΕ ΦΩΤΟΒΟΛΤΑΪΚΟ ΣΥΣΤΗΜΑ
EUR 345.000
For internal use only:
50CHPI
VL19145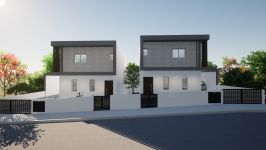 Kallithea, Nicosia
3 Bed House/Semi-Detached For Sale
ΚΑΤΟΙΚΙΑ ΤΡΙΩΝ ΥΠΝΟΔΩΜΑΤΙΩΝ ΠΡΟΣ ΠΩΛΗΣΗ ΣΤΗΝ ΚΑΛΛΙΘΕΑ ΜΕ ΦΩΤΟΒΟΛΤΑΪΚΟ ΣΥΣΤΗΜΑ
EUR 269.000
For internal use only:
50CHPI
VL19092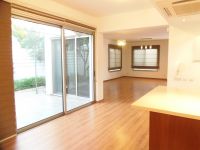 Latsia, Nicosia
4 Bed House For Sale
ΠΡΟΣ ΠΩΛΗΣΗ ΟΙΚΙΑ 4 ΥΠΝΟΔΩΜΑΤΙΩΝ ΣΤΑ ΛΑΤΣΙΑ ΚΟΝΤΑ ΣΤΗΝ ΥΠΕΡΑΓΟΡΑ ΑΛΦΑΜΕΓΑ
EUR 290.000
For internal use only:
50CHPI
VL19008
Archangelos, Nicosia
3 Bed House/Detached For Sale
ΜΟΝΤΕΡΝΑ ΟΙΚΙΑ ΤΡΙΩΝ ΥΠΝΟΔΩΜΑΤΙΩΝ ΠΡΟΣ ΠΩΛΗΣΗ ΣΤΟΝ ΑΡΧΑΓΓΕΛΟ
EUR 340.000
For internal use only:
50CHPI
VL18898
Kokkinotrimithia, Nicosia
3 Bed House/Detached For Sale
ΜΟΝΤΕΡΝΟ ΣΠΙΤΙ ΤΡΙΩΝ ΥΠΝΟΔΩΜΑΤΙΩΝ ΜΕ ΦΩΤΟΒΟΛΤΑΪΚΟ ΣΥΣΤΗΜΑ ΣΕ ΗΣΥΧΗ ΠΕΡΙΟΧΗ ΣΤΗΝ ΚΟΚΚΙΝΟΤΡΙΜΥΘΙΑ
EUR 255.000
For internal use only:
50CHPI
VL18750
Geri, Nicosia
4 Bed House/Detached For Sale
ΚΑΤΟΙΚΙΑ ΤΕΣΣΑΡΩΝ ΥΠΝΟΔΩΜΑΤΙΩΝ ΠΡΟΣ ΠΩΛΗΣΗ ΣΤΟ ΓΕΡΙ ΚΟΝΤΑ ΣΤΟ ΠΑΡΚΟ ΑΘΑΛΑΣΣΑΣ ΜΕ ΔΙΠΛΟ ΚΑΛΥΜΜΕΝΟ ΧΩΡΟ ΣΤΑΘΜΕΥΣΗΣ ΚΑΙ ΚΗΠΟ
EUR 350.000
For internal use only:
50CHPI
VL18658
Lymbia, Nicosia
3 Bed House/Detached For Sale
ΚΑΤΟΙΚΙΑ ΤΡΙΩΝ ΥΠΝΟΔΩΜΑΤΙΩΝ ΜΕ ΦΩΤΟΒΟΛΤΑΪΚΟ ΣΥΣΤΗΜΑ ΠΡΟΣ ΠΩΛΗΣΗ ΣΤΑ ΛΥΜΠΙΑ
EUR 252.500
For internal use only:
50CHPI
VL18614
Geri, Nicosia
4 Bed House/Semi-Detached For Sale
ΚΑΤΟΙΚΙΑ ΤΕΣΣΑΡΩΝ ΥΠΝΟΔΩΜΑΤΙΩΝ ΠΡΟΣ ΠΩΛΗΣΗ ΣΤΟ ΓΕΡΙ ΜΕ ΦΩΤΟΒΟΛΤΑΪΚΟ ΣΥΣΤΗΜΑ
EUR 350.000
For internal use only:
50CHPI
VL18608
Anthoupoli, Nicosia
3 Bed House/Detached For Sale
ΚΑΤΟΙΚΙΑ ΤΡΙΩΝ ΥΠΝΟΔΩΜΑΤΙΩΝ ΜΕ ΚΗΠΟ ΠΡΟΣ ΠΩΛΗΣΗ ΣΤΗΝ ΑΝΘΟΥΠΟΛΗ, ΚΟΝΤΑ ΑΠΟ ΤΟ NICOSIA MALL
EUR 255.000
For internal use only:
50CHPI
VL18600
Kallithea, Nicosia
3 Bed House/Detached For Sale
ΥΠΟ ΚΑΤΑΣΚΕΥΗ ΟΙΚΙΑ ΤΡΙΩΝ ΥΠΝΟΔΩΜΑΤΙΩΝ ΣΤΗΝ ΚΑΛΛΙΘΕΑ
EUR 260.000
For internal use only:
50CHPI
VL18565
Kallithea, Nicosia
3 Bed House/Detached For Sale
ΚΑΤΟΙΚΙΑ ΤΡΙΩΝ ΥΠΝΟΔΩΜΑΤΙΩΝ ΜΕ ΦΩΤΟΒΟΛΤΑΪΚΟ ΣΥΣΤΗΜΑ ΠΡΟΣ ΠΩΛΗΣΗ ΣΤΗΝ ΚΑΛΛΙΘΕΑ
EUR 258.000
For internal use only:
61DEPI
VL18557
Tseri, Nicosia
3 Bed House/Detached For Sale
ΚΑΤΟΙΚΙΑ ΤΡΙΩΝ ΥΠΝΟΔΩΜΑΤΙΩΝ ΣΤΟ ΤΣΕΡΙ ΜΕ ΔΙΠΛΟ ΓΚΑΡΑΖ & ΕΥΡΥΧΩΡΟ ΚΗΠΟ
EUR 270.000
For internal use only:
61DEPI
VL18545
Strovolos, Nicosia
3 Bed House/Semi-Detached For Sale
ΤΡΙΑ ΥΠΝΟΔΩΜΑΤΙΑ ΣΠΙΤΙ ΠΡΟΣ ΠΩΛΗΣΗ ΣΤΟΝ ΣΤΡΟΒΟΛΟ, ΚΟΝΤΑ ΣΤΟΝ ΛΑΝΙΤΗ
EUR 271.000
For internal use only:
50CHPI