Three bedroom apartment plus one service room walking distance to all amenities in Engomi
ΤΡΙΑ ΥΠΝΟΔΩΜΑΤΙΑ ΟΡΟΦΟΔΙΑΜΕΡΙΣΜΑ ΚΑΙ ΜΕ ΔΩΜΑΤΙΟ ΥΠΗΡΕΣΙΑΣ ΣΕ ΚΟΝΤΙΝΗ ΑΠΟΣΤΑΣΗ ΜΕ ΤΑ ΠΟΔΙΑ ΑΠΟ ΥΠΗΡΕΣΙΕΣ ΣΤΗΝ ΕΓΚΩΜΗ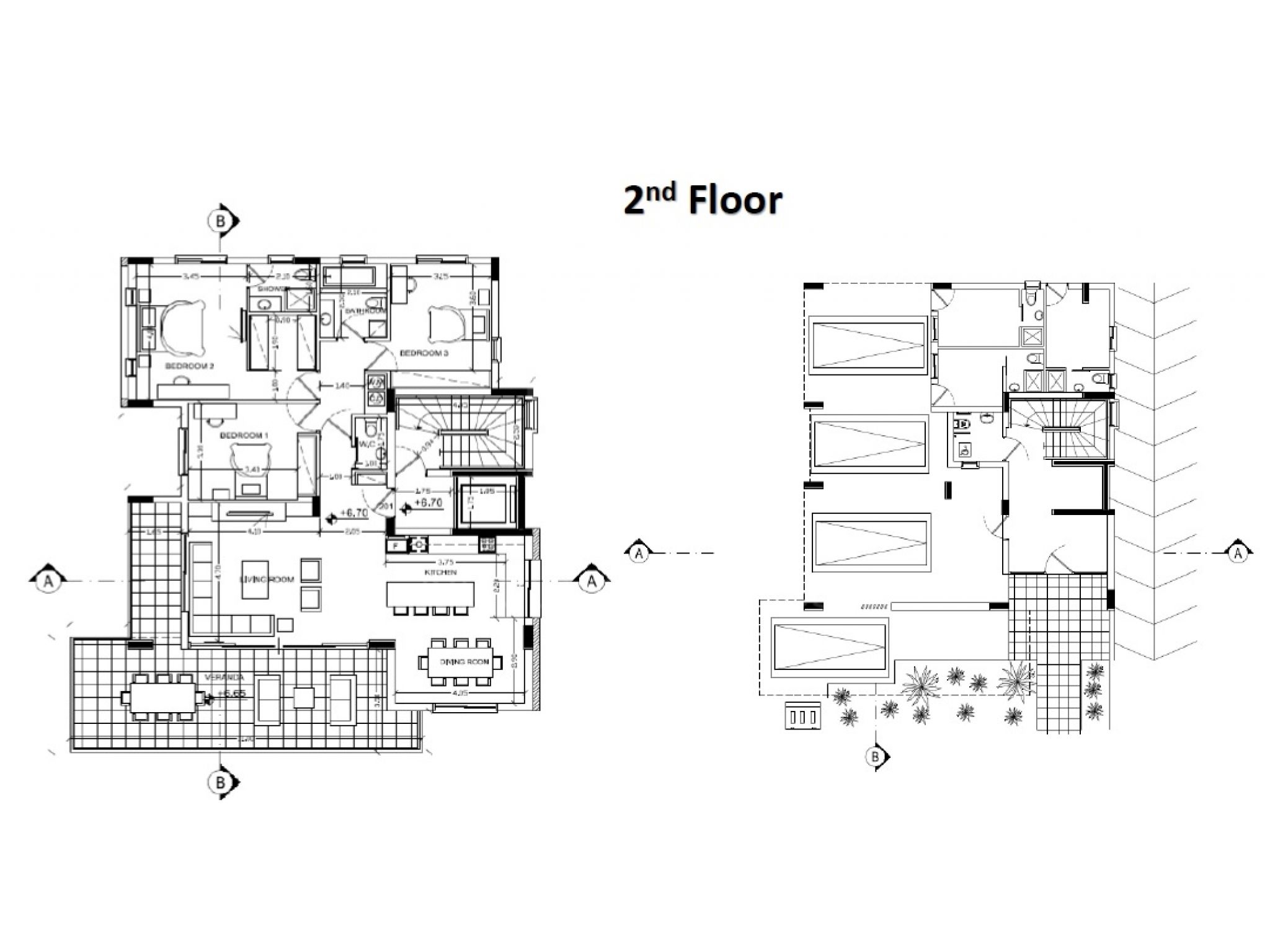 29
2
246
Completion Date:
July 2022
Covered Internal Area:
136 m2
Download 12 property images
DESCRIPTION
Five-storey building with luxurious three-bedroom apartments. The property is located in Engomi, in a tranquil and exclusive neighbourhood. It's in a walking distance from Evangelistria Medical Centre, shops, local amenities, government authorities, U.S. Embassy and Russian Embassy, schools and major banks.
This apartment is on the second floor and consists of a spacious living room with dining area and open plan kitchen, three comfortably-sized bedrooms, a quest wc and two bathrooms. One of the bathrooms is en-suite in master bedroom. The master bedroom comes also with walk-in closet.
It comes also with a service room with bathroom and a spacious verandas which enjoying plenty of sunlight, evening breeze and breath-taking panoramic views of the tranquil neighbourhood.

Property fetures:
- Electric shutters
- Spacious storage room
- Two private parkings pots per flat
- Concealed A/C units in the living room
---
Πενταώροφο κτίριο με πολυτελή διαμερίσματα τριών υπνοδωματίων. Το ακίνητο βρίσκεται στην Έγκωμη, σε μια ήσυχη και αποκλειστική γειτονιά. Βρίσκεται σε κοντινή απόσταση με τα πόδια από το Ιατρικό Κέντρο Ευαγγελίστρια, καταστήματα, τοπικές υπηρεσίες, κυβερνητικές αρχές, πρεσβεία των ΗΠΑ και ρωσική πρεσβεία, σχολεία και μεγάλες τράπεζες.
Αυτό το διαμέρισμα βρίσκεται στον δεύτερο όροφο και αποτελείται από ένα ευρύχωρο σαλόνι με τραπεζαρία και κουζίνα ενιαίας διαρρύθμισης, τρία υπνοδωμάτια με άνετο μέγεθος, μία τουαλέτα επισκεπτών και δύο μπάνια. Ένα από τα μπάνια βρίσκεται στο κυρίως υπνοδωμάτιο. Το κυρίως υπνοδωμάτιο διαθέτει επίσης γκαρνταρόμπα.
Διαθέτει επίσης δωμάτιο υπηρεσίας με δικό του μπάνιο και ευρύχωρες βεράντες που απολαμβάνουν άφθονο φως του ήλιου, βραδινό αεράκι και πανοραμική θέα στην ήσυχη γειτονιά.
Χαρακτηριστηκά ακινήτου:
- Ηλεκτρικά ρολά
- Ευρύχωρη αποθήκη
- Δύο ιδιωτικούς χώρους στάθμευσης ανά διαμέρισμα
- Κρυφές μονάδες κλιμαστισμού στο σαλόνι
MAIN PROPERTY FEATURES
Brand New
For Investment
Garage / Designated Parking
Resale
This 4-bedroom apartment in Engomi, Nicosia is being offered for sale at EUR 435.000 (VAT not included).
To arrange an appointment to view this and any other property from our website, please call or email us directly.
Other property suggestions
VL19956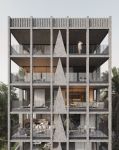 Agioi Omologites, Nicosia
3 Bed Apartment For Sale
ΡΕΤΙΡΕ ΔΙΑΜΕΡΙΣΜΑ ΤΡΙΩΝ ΥΠΝΟΔΩΜΑΤΙΩΝ ΠΡΟΣ ΠΩΛΗΣΗ ΣΤΟΥΣ ΑΓΙΟΥΣ ΟΜΟΛΟΓΗΤΕΣ, ΚΟΝΤΑ ΣΤΗΝ KPMG
EUR 410.000
For internal use only:
50CHPI
VL19810
Engomi, Nicosia
4 Bed Apartment For Sale
ΤΡΙΑ ΥΠΝΟΔΩΜΑΤΙΑ ΟΡΟΦΟΔΙΑΜΕΡΙΣΜΑ ΜΕ ΙΔΙΩΤΙΚΟ ΚΗΠΟ ΟΡΟΦΗΣ & ΤΖΑΚΙ ΣΤΗΝ ΕΓΚΩΜΗ
EUR 559.000
For internal use only:
50CHPI
VL19698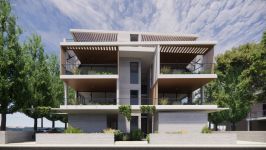 Plati, Nicosia
3 Bed Apartment For Sale
ΤΡΙΩΝ ΥΠΝΟΔΩΜΑΤΙΩΝ ΙΣΟΓΕΙΟ ΔΙΑΜΕΡΙΣΜΑ ΜΕ 125 Τ.Μ. ΚΗΠΟ ΠΡΟΣ ΠΩΛΗΣΗ ΚΟΝΤΑ ΣΤΟ Franco Cypriot School ΣΤΟ ΠΛΑΤΥ
EUR 400.000
For internal use only:
50CHPI
VL18943
Engomi, Nicosia
3 Bed Apartment For Sale
ΡΕΤΙΡΕ ΔΙΑΜΕΡΙΣΜΑ ΤΡΙΩΝ ΥΠΝΟΔΩΜΑΤΙΩΝ ΠΡΟΣ ΠΩΛΗΣΗ ΣΤΗΝ ΕΓΚΩΜΗ ΚΟΝΤΑ ΣΤΙΣ ΠΡΕΣΒΕΙΕΣ ΣΕ ΟΛΟ ΤΟΝ 6ο ΟΡΟΦΟ
EUR 460.000
For internal use only:
61DEPI
VL18743
Makedonitissa, Nicosia
3 Bed Apartment For Sale
ΤΡΙΑ ΥΠΝΟΔΩΜΑΤΙΩΝ ΡΕΤΙΡΕ ΔΙΑΜΕΡΙΣΜΑ ΜΕ 125 Τ.Μ. ΒΕΡΑΝΤΕΣ ΠΡΟΣ ΠΩΛΗΣΗ ΣΤΗΝ ΜΑΚΕΔΟΝΙΤΙΣΣΑ
EUR 450.000
For internal use only:
61DEPI
VL18723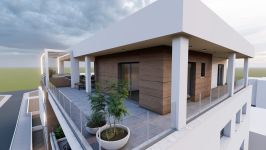 Agioi Omologites, Nicosia
3 Bed Apartment For Sale
ΡΕΤΙΡΕ ΔΙΑΜΕΡΙΣΜΑ ΤΡΙΩΝ ΥΠΝΟΔΩΜΑΤΙΩΝ ΜΕ ΙΔΙΩΤΙΚΗ ΠΙΣΙΝΑ ΠΡΟΣ ΠΩΛΗΣΗ ΣΤΟΥΣ ΑΓΙΟΥΣ ΟΜΟΛΟΓΗΤΕΣ
EUR 420.000
For internal use only:
61DEPI
VL18448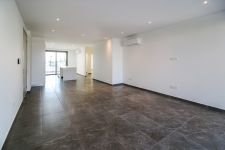 Engomi, Nicosia
3 Bed Apartment For Sale
ΚΑΙΝΟΥΡΓΙΟ ΡΕΤΙΡΕ ΔΙΑΜΕΡΙΣΜΑ ΤΡΙΩΝ ΥΠΝΟΔΩΜΑΤΙΩΝ ΣΤΗΝ ΕΓΚΩΜΗ, ΚΟΝΤΑ ΣΤΙΣ ΠΡΕΣΒΙΕΣ
EUR 410.000
For internal use only:
50CHPI
VL18272
Engomi, Nicosia
4 Bed Apartment For Sale
ΔΙΑΜΕΡΙΣΜΑ ΤΡΙΩΝ ΥΠΝΟΔΩΜΑΤΙΩΝ ΜΕ ΔΩΜΑΤΙΟ ΟΡΟΦΗΣ 10 Τ.Μ. ΣΤΗΝ ΠΕΡΙΟΧΗ Mont Parnesse Hill ΣΤΗΝ ΕΓΚΩΜΗ
EUR 476.000
For internal use only:
50CHPI
VL18271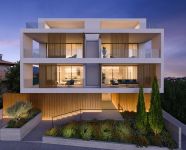 Engomi, Nicosia
4 Bed Apartment For Sale
ΔΙΑΜΕΡΙΣΜΑ ΤΡΙΩΝ ΥΠΝΟΔΩΜΑΤΙΩΝ ΜΕ ΙΣΟΓΕΙΟ ΔΩΜΑΤΙΟ ΥΠΗΡΕΣΙΑΣ 22 Τ.Μ. ΣΤΗΝ ΠΕΡΙΟΧΗ Mont Parnesse Hill ΣΤΗΝ ΕΓΚΩΜΗ
EUR 458.000
For internal use only:
50CHPI
VL18270
Engomi, Nicosia
3 Bed Apartment For Sale
ΠΟΛΥΤΕΛΕΣ ΔΙΑΜΕΡΙΣΜΑ ΤΡΙΩΝ ΥΠΝΟΔΩΜΑΤΙΩΝ ΣΤΗΝ ΕΓΚΩΜΗ ΠΡΟΣ ΠΩΛΗΣΗ
EUR 526.000
For internal use only:
50CHPI
VL18120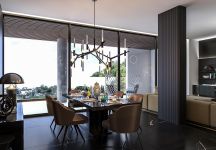 Town Center, Nicosia
3 Bed Apartment For Sale
ΠΟΛΥΤΕΛΕΣ ΔΙΑΜΕΡΙΣΜΑ ΤΡΙΩΝ ΥΠΝΟΔΩΜΑΤΙΩΝ ΣΤΟ ΚΕΝΤΡΟ ΤΗΣ ΛΕΥΚΩΣΙΑΣ ΜΕ ΘΕΑ ΣΤΟ ΠΑΡΚΟ ΚΑΙ ΤΗΝ ΠΟΛΗ
EUR 545.000
For internal use only:
50CHPI
VL17784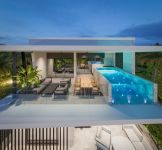 Strovolos, Nicosia
4 Bed Apartment For Sale
ΔΙΑΜΕΡΙΣΜΑ ΤΕΣΣΑΡΩΝ ΥΠΝΟΔΩΜΑΤΙΩΝ ΜΕ ΙΔΙΩΤΙΚΗ ΠΙΣΙΝΑ ΣΤΟΝ ΣΤΡΟΒΟΛΟ
EUR 495.000
For internal use only:
61DEPI
VL17740
Dasoupolis, Nicosia
3 Bed Apartment For Sale
ΡΕΤΙΡΕ ΔΙΑΜΕΡΙΣΜΑ ΤΡΙΩΝ ΥΠΝΟΔΩΜΑΤΙΩΝ ΜΕ ΜΕΓΑΛΕΣ ΒΕΡΑΝΤΕΣ ΚΑΙ ΩΡΑΙΑ ΘΕΑ ΣΤΗΝ ΠΕΡΙΟΧΗ ΔΑΣΟΥΠΟΛΗ
EUR 435.000
For internal use only:
61DEPI
VL17260
Acropoli, Nicosia
3 Bed Apartment For Sale
ΠΟΛΥΤΕΛΗΣ ΟΡΟΦΟ-ΔΙΑΜΕΡΙΣΜΑ ΤΡΙΩΝ ΥΠΝΟΔΩΜΑΤΙΩΝ ΣΤΗΝ ΑΚΡΟΠΟΛΗ ΚΟΝΤΑ ΣΤΟ ΞΕΝΟΔΟΧΕΙΟ LANDMARK
EUR 450.000
For internal use only:
50CHPI
VL16596
Likavitos, Nicosia
3 Bed Apartment For Sale
ΡΕΤΙΡΕ ΔΙΑΜΕΡΙΣΜΑ ΤΡΙΩΝ ΥΠΝΟΔΩΜΑΤΙΩΝ ΜΕ ΜΕΓΑΛΕΣ ΒΕΡΑΝΤΕΣ
EUR 455.000
For internal use only:
50CHPI
VL16048
Strovolos, Nicosia
3 Bed Apartment For Sale
ΤΡΙΑ ΥΠΝΟΔΩΜΑΤΙΑ ΡΕΤΙΡΕ ΔΙΑΜΕΡΙΣΜΑ ΜΕ 127 τ.μ. ΒΕΡΑΝΤΕΣ ΣΤΟΝ ΣΤΡΟΒΟΛΟ
EUR 550.000
For internal use only:
50CHPI