Three bedroom apartment for sale in Agios Antonios close to Likavitos Primary school
ΔΙΑΜΕΡΙΣΜΑ ΤΡΙΩΝ ΥΠΝΟΔΩΜΑΤΙΩΝ ΠΡΟΣ ΠΩΛΗΣΗ ΣΤΟΝ ΑΓΙΟ ΑΝΤΩΝΙΟ ΚΟΝΤΑ ΣΤΟ ΔΗΜΟΤΙΚΟ ΣΧΟΛΕΙΟ ΛΥΚΑΒΗΤΟΥ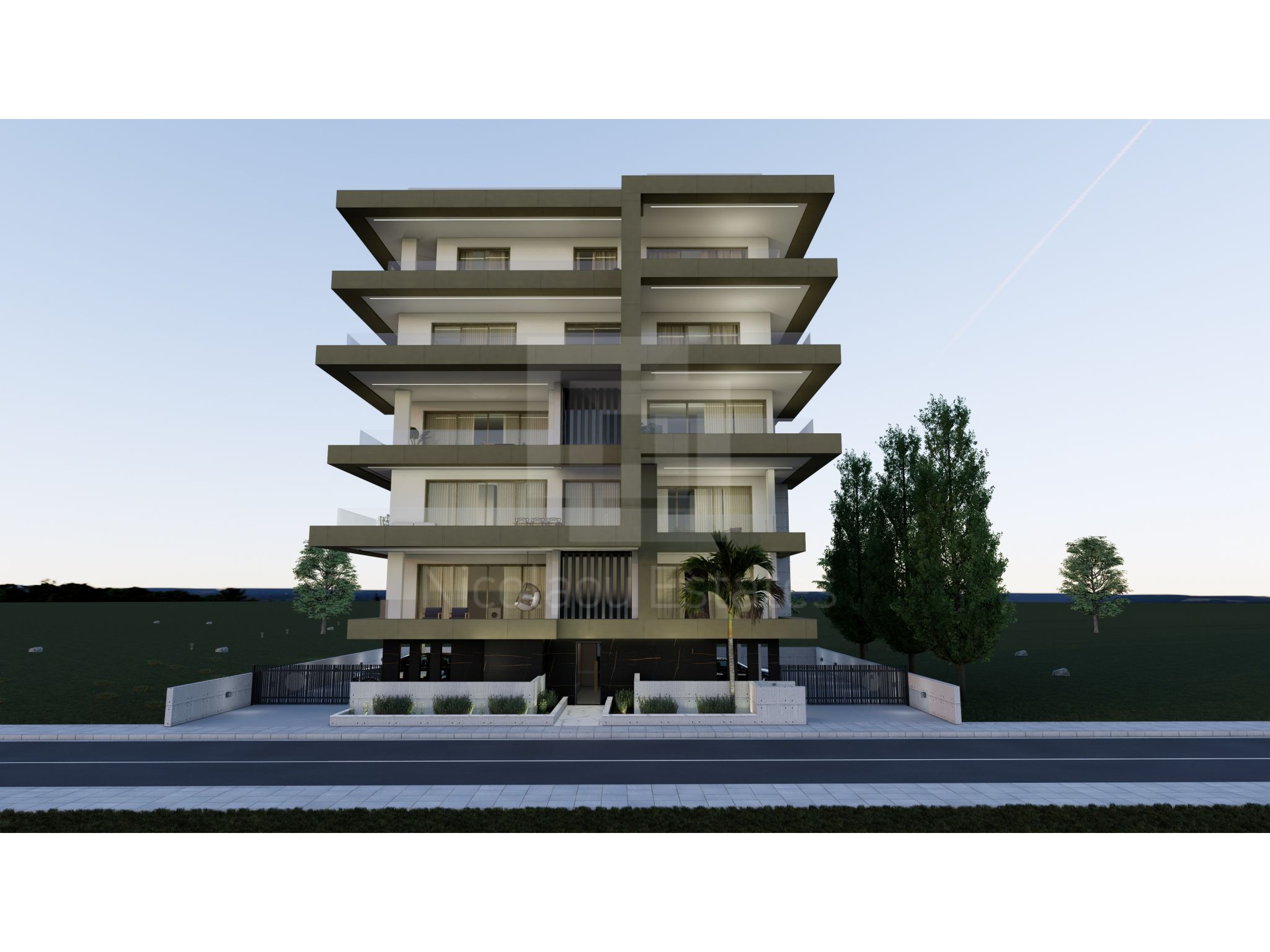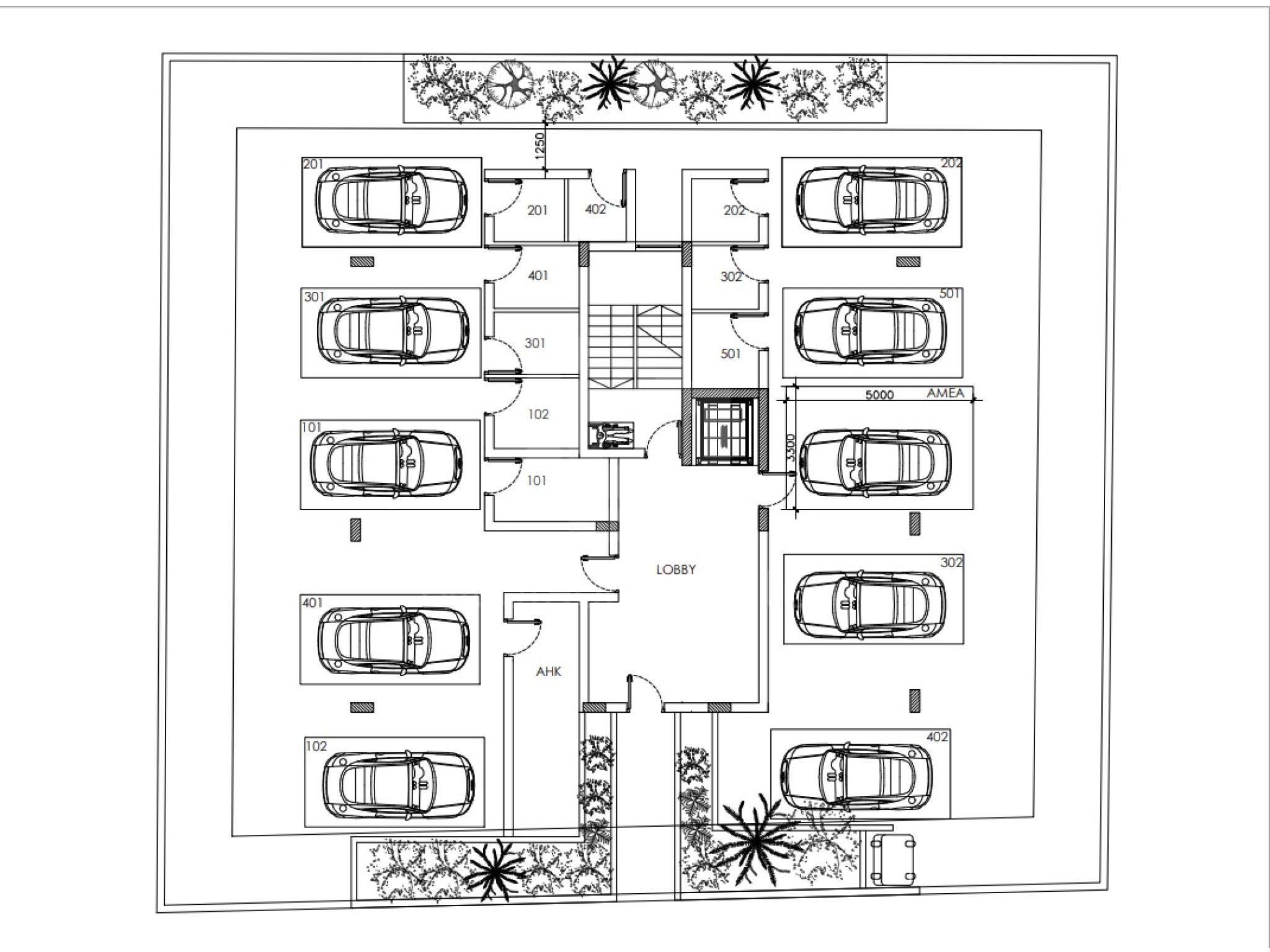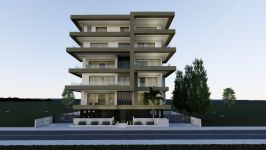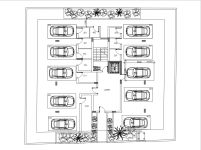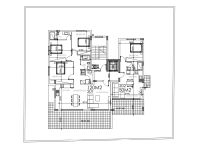 Total Floors:
5 (Floor No.: 2)
29
2
410
Covered Internal Area:
120 m2
Download 3 property images
DESCRIPTION
New project in Agios Antonios available for sale. It's close to Makario Hospital and Likavitos Primary school. This building consists of five floors, two apartments of one bedroom, four apartments of two bedrooms and three apartments of three bedrooms. This apartment is on the second floor and consists of a living room with dining area, open plan kitchen, three bedrooms, a guest wc and two bathrooms (one en-suite in master bedroom).
PROPERTY FEATURES:
- Covered parking space
- Storage
- Monitor system for entrance and exit control
- Double glazed windows and ALUMIL type aluminum
- Provision for A/C split units
- Provision for underfloor heating
---
Καινούργιο έργο στον Άγιο Αντώνιο προς πώληση. Βρίσκεται κοντά στο Μακάρειο Νοσοκομείο και στο Δημοτικό Σχολείο Λυκαβητού. Το κτήριο αποτελείται από πέντε ορόφους, δύο διαμερίσματα του ενός υπνοδωματίου, τέσσερα διαμερίσματα των δύο υπνοδωματίων και τρία διαμερίσματα των τριών υπνοδωματίων. Αυτό το διαμέρισμα βρίσκεται στον δεύτερο όροφο και αποτελείται από το σαλόνι με την τραπεζαρία και ενιαίου τύπου κουζίνα, τρία υπνοδωμάτια, τουαλέτα επισκεπτών και δύο μπάνια (το ένα στο κυρίως υπνοδωμάτιο).
ΤΕΧΝΙΚΑ ΧΑΡΑΚΤΗΡΙΣΤΙΚΑ:
- Καλυμμένος χώρος στάθμευσης
- Αποθήκη
- Σύστημα θυροτηλεόρασης σε όλα τα διαμερίσματα
- Παράθυρα με διπλό γυαλί και αλουμίνια τύπου ALUMIL
- Πρόνοια για κλιματισμό split units
- Πρόνοια για υποδαπέδια θέρμανση
MAIN PROPERTY FEATURES
Brand New
Garage / Designated Parking
Unfurnished
This 3-bedroom apartment in Agios Antonios, Nicosia is being offered for sale at EUR 350.000 (VAT not included).
To arrange an appointment to view this and any other property from our website, please call or email us directly.
Other property suggestions
VL18977
Aglantzia, Nicosia
3 Bed Apartment For Sale
ΙΣΟΓΕΙΟ ΔΙΑΜΕΡΙΣΜΑ ΤΡΙΩΝ ΥΠΝΟΔΩΜΑΤΙΩΝ ΠΡΟΣ ΠΩΛΗΣΗ ΣΤΗΝ ΑΓΛΑΝΤΖΙΑ
EUR 365.000
For internal use only:
61DEPI
VL18974
Strovolos, Nicosia
3 Bed Apartment For Sale
ΔΙΑΜΕΡΙΣΜΑ ΤΡΙΩΝ ΥΠΝΟΔΩΜΑΤΙΩΝ ΠΡΟΣ ΠΩΛΗΣΗ ΣΤΟΝ ΣΤΡΟΒΟΛΟ
EUR 355.000
For internal use only:
61DEPI
VL18964
Engomi, Nicosia
3 Bed Apartment For Sale
ΔΙΑΜΕΡΙΣΜΑ ΤΡΙΩΝ ΥΠΝΟΔΩΜΑΤΙΩΝ ΠΡΟΣ ΠΩΛΗΣΗ ΣΤΗΝ ΕΓΚΩΜΗ ΚΟΝΤΑ ΣΕ ΠΟΛΛΕΣ ΥΠΗΡΕΣΙΕΣ
EUR 360.000
For internal use only:
61DEPI
VL18952
Agioi Omologites, Nicosia
3 Bed Apartment For Sale
ΔΙΑΜΕΡΙΣΜΑ ΤΡΙΩΝ ΥΠΝΟΔΩΜΑΤΙΩΝ ΠΡΟΣ ΠΩΛΗΣΗ ΣΤΟΥΣ ΑΓΙΟΥΣ ΟΜΟΛΟΓΗΤΕΣ
EUR 355.000
For internal use only:
61DEPI
VL18799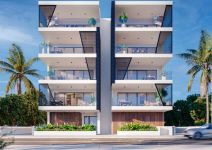 Likavitos, Nicosia
3 Bed Apartment For Sale
ΜΟΝΤΕΡΝΟ ΔΙΑΜΕΡΙΣΜΑ ΤΡΙΩΝ ΥΠΝΟΔΩΜΑΤΙΩΝ ΠΡΟΣ ΠΩΛΗΣΗ ΣΤΟΝ ΛΥΚΑΒΗΤΟ
EUR 330.000
For internal use only:
50CHPI
VL18743
Makedonitissa, Nicosia
3 Bed Apartment For Sale
ΤΡΙΑ ΥΠΝΟΔΩΜΑΤΙΩΝ ΡΕΤΙΡΕ ΔΙΑΜΕΡΙΣΜΑ ΜΕ 125 Τ.Μ. ΒΕΡΑΝΤΕΣ ΠΡΟΣ ΠΩΛΗΣΗ ΣΤΗΝ ΜΑΚΕΔΟΝΙΤΙΣΣΑ
EUR 450.000
For internal use only:
61DEPI
VL18740
Makedonitissa, Nicosia
3 Bed Apartment For Sale
ΤΡΙΑ ΥΠΝΟΔΩΜΑΤΙΩΝ ΔΙΑΜΕΡΙΣΜΑ ΠΡΟΣ ΠΩΛΗΣΗ ΣΤΗΝ ΕΓΚΩΜΗ
EUR 325.000
For internal use only:
61DEPI
VL18723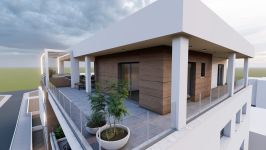 Agioi Omologites, Nicosia
3 Bed Apartment For Sale
ΡΕΤΙΡΕ ΔΙΑΜΕΡΙΣΜΑ ΤΡΙΩΝ ΥΠΝΟΔΩΜΑΤΙΩΝ ΜΕ ΙΔΙΩΤΙΚΗ ΠΙΣΙΝΑ ΠΡΟΣ ΠΩΛΗΣΗ ΣΤΟΥΣ ΑΓΙΟΥΣ ΟΜΟΛΟΓΗΤΕΣ
EUR 420.000
For internal use only:
61DEPI
VL18697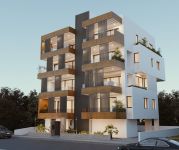 Agioi Omologites, Nicosia
3 Bed Apartment For Sale
ΠΟΛΥΤΕΛΕΣ ΔΙΑΜΕΡΙΣΜΑ ΤΡΙΩΝ ΥΠΝΟΔΩΜΑΤΙΩΝ ΠΡΟΣ ΠΩΛΗΣΗ ΣΤΟΥΣ ΑΓΙΟΥΣ ΟΜΟΛΟΓΗΤΕΣ
EUR 315.000
For internal use only:
61DEPI
VL18672
Likavitos, Nicosia
3 Bed Apartment For Sale
ΠΟΛΥΤΕΛΕΣ ΔΙΑΜΕΡΙΣΜΑ ΤΡΙΩΝ ΥΠΝΟΔΩΜΑΤΙΩΝ ΜΕ ΚΗΠΟ ΟΡΟΦΗΣ ΠΡΟΣ ΠΩΛΗΣΗ ΣΤΟΝ ΛΥΚΑΒΗΤΟ
EUR 360.000
For internal use only:
50CHPI
VL18448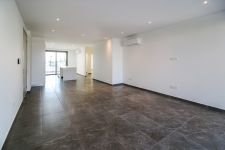 Engomi, Nicosia
3 Bed Apartment For Sale
ΚΑΙΝΟΥΡΓΙΟ ΡΕΤΙΡΕ ΔΙΑΜΕΡΙΣΜΑ ΤΡΙΩΝ ΥΠΝΟΔΩΜΑΤΙΩΝ ΣΤΗΝ ΕΓΚΩΜΗ, ΚΟΝΤΑ ΣΤΙΣ ΠΡΕΣΒΙΕΣ
EUR 410.000
For internal use only:
50CHPI
VL18307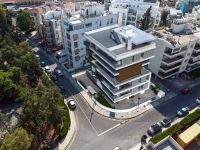 Acropoli, Nicosia
3 Bed Apartment For Sale
ΔΙΩΡΟΦΟ ΔΙΑΜΕΡΙΣΜΑ ΤΡΙΩΝ ΥΠΝΟΔΩΜΑΤΙΩΝ ΠΡΟΣ ΠΩΛΗΣΗ ΣΤΟΝ ΣΤΡΟΒΟΛΟ, ΑΚΡΟΠΟΛΗ
EUR 360.000
For internal use only:
61DEPI
VL18283
Aglantzia, Nicosia
3 Bed Apartment For Sale
ΠΟΛΥΤΕΛΕΣ ΔΙΑΜΕΡΙΣΜΑ ΤΡΙΩΝ ΥΠΝΟΔΩΜΑΤΙΩΝ ΜΕ ΚΗΠΟ ΟΡΟΦΗΣ & 2 ΧΩΡΟΥΣ ΣΤΑΘΜΕΥΣΗΣ ΣΤΗΝ ΑΓΛΑΝΤΖΙΑ
EUR 335.000
For internal use only:
50CHPI
VL17828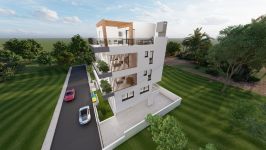 Aglantzia, Nicosia
3 Bed Apartment For Sale
ΡΕΤΙΡΕ ΔΙΑΜΕΡΙΣΜΑ ΤΡΙΩΝ ΥΠΝΟΔΩΜΑΤΙΩΝ ΣΤΗΝ ΑΓΛΑΝΤΖΙΑ ΜΕ ΔΩΜΑΤΙΟ ΥΠΗΡΕΣΙΑΣ ΚΑΙ ΚΗΠΟ ΟΡΟΦΗΣ
EUR 389.000
For internal use only:
61DEPI
VL17740
Dasoupolis, Nicosia
3 Bed Apartment For Sale
ΡΕΤΙΡΕ ΔΙΑΜΕΡΙΣΜΑ ΤΡΙΩΝ ΥΠΝΟΔΩΜΑΤΙΩΝ ΜΕ ΜΕΓΑΛΕΣ ΒΕΡΑΝΤΕΣ ΚΑΙ ΩΡΑΙΑ ΘΕΑ ΣΤΗΝ ΠΕΡΙΟΧΗ ΔΑΣΟΥΠΟΛΗ
EUR 435.000
For internal use only:
61DEPI
VL17440
Strovolos, Nicosia
3 Bed Apartment For Sale
ΤΡΙΑ ΥΠΝΟΔΩΜΑΤΙΑ ΡΕΤΙΡΕ ΔΙΑΜΕΡΙΣΜΑ ΣΤΟΝ ΣΤΡΟΒΟΛΟ ΜΕ ΙΔΙΩΤΙΚΗ ΠΙΣΙΝΑ
EUR 360.000
For internal use only:
50CHPI
VL17384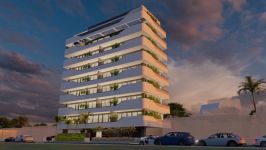 Town Center, Nicosia
2 Bed Apartment For Sale
ΔΥΟ ΥΠΝΟΔΩΜΑΤΙΩΝ ΔΙΑΜΕΡΙΣΜΑ ΣΤΗΝ ΠΕΡΙΟΧΗ ΤΡΥΠΙΩΤΗ ΚΟΝΤΑ ΣΕ ΟΛΕΣ ΤΙΣ ΥΠΗΡΕΣΙΕΣ
EUR 323.000
For internal use only:
50CHPI
VL17279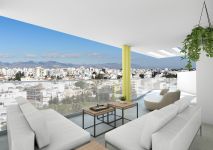 Dasoupolis, Nicosia
3 Bed Apartment For Sale
3 ΥΠΝΟΔΩΜΑΤΙΑ ΡΕΤΙΡΕ ΟΡΟΦΟ-ΔΙΑΜΕΡΙΣΜΑ ΜΕ ΠΑΝΟΡΑΜΙΚΗ ΘΕΑ ΤΗΝ ΠΟΛΗ ΣΤΗ ΠΕΡΙΟΧΗ ΔΑΣΟΥΠΟΛΗ
EUR 380.000
For internal use only:
50CHPI
VL17260
Acropoli, Nicosia
3 Bed Apartment For Sale
ΠΟΛΥΤΕΛΗΣ ΟΡΟΦΟ-ΔΙΑΜΕΡΙΣΜΑ ΤΡΙΩΝ ΥΠΝΟΔΩΜΑΤΙΩΝ ΣΤΗΝ ΑΚΡΟΠΟΛΗ ΚΟΝΤΑ ΣΤΟ ΞΕΝΟΔΟΧΕΙΟ LANDMARK
EUR 450.000
For internal use only:
50CHPI
VL17259
Acropoli, Nicosia
2 Bed Apartment For Sale
ΠΟΛΥΤΕΛΗΣ ΟΡΟΦΟ-ΔΙΑΜΕΡΙΣΜΑ 2 ΥΠΝΟΔΩΜΑΤΙΩΝ ΣΤΗΝ ΑΚΡΟΠΟΛΗ ΚΟΝΤΑ ΣΤΟ ΞΕΝΟΔΟΧΕΙΟ LANDMARK
EUR 350.000
For internal use only:
50CHPI